December 28, 2019 - Saturday - We headed out this morning on a mysterious adventure, since we didn't know what we'd find on our arrival. Our destination was the west shore of the Salton Sea, which we have only driven by in the past. We did visit the eastern shore in 2016 and we were amazed at the decay and abandonment that we saw there.
We had seen an exhibit at the La Quinta Museum last week that showed the Salton Sea in its heyday, so we wanted to find out how it has fared since the 1950s and 1960s. Salton Sea Beach is where Helen Burns opened "Helen's Beach House" back in 1949. The older pictures below, shown to compare then and now, were taken by George Mann in 1962.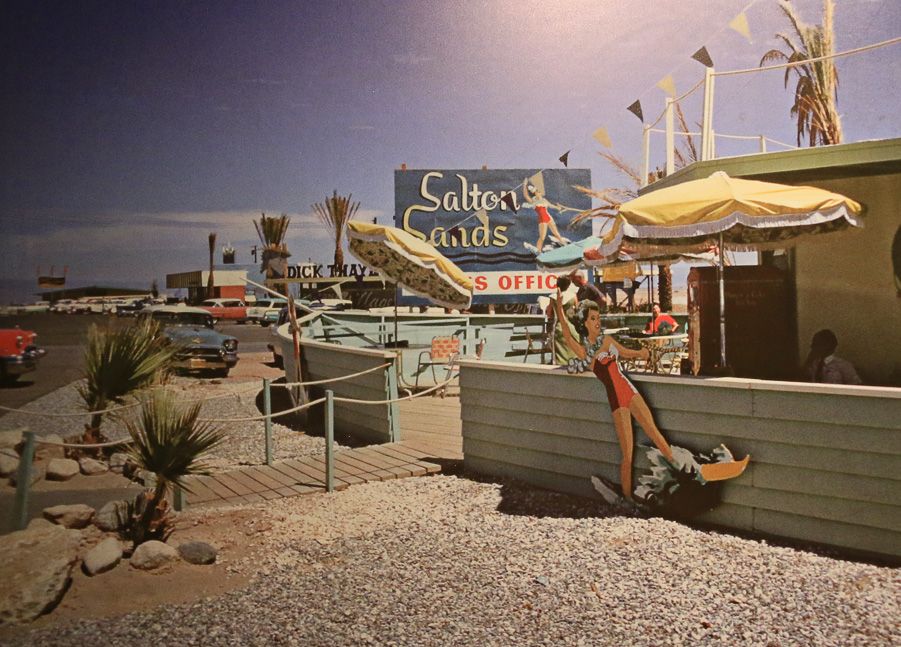 This is Helen's Beach House in 1967. She had relocated it several times due to the rising level of the sea.
This is it now, after being swept away by the sea. The power pole is still standing as well as some of the docking posts.
These power poles serviced homes, that have also been swept away by the sea.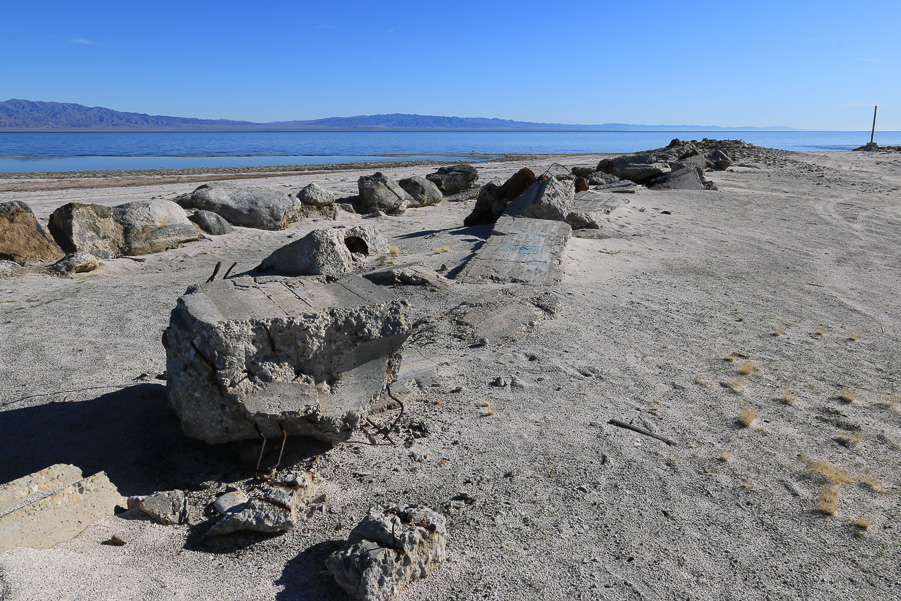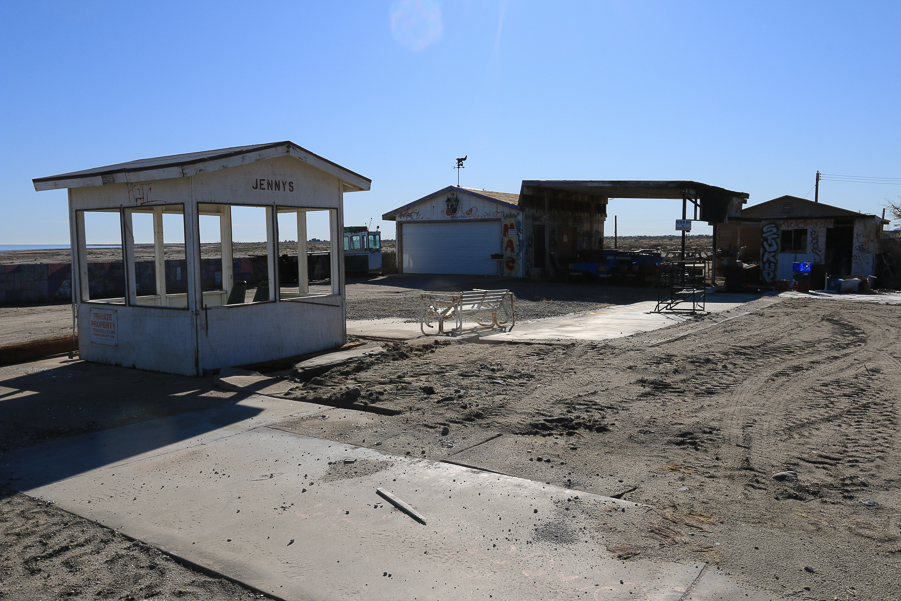 It was a great place in its day, but the sea has not been kind.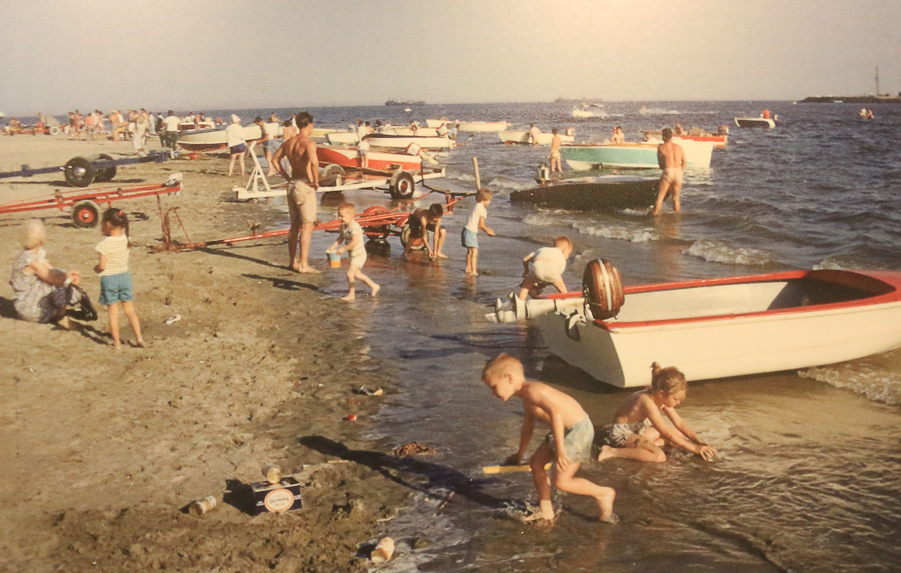 We were able to find only one restaurant that is still open in this area called the Alamo, a very fitting name for the location.
I had their shrimp in a garlic sauce, with rice and beans. It was delicious!
Judy had a combo plate with an enchilada, a Chile relleno, rice and beans. She thought the Chile relleno was the best she's had in years.