What's New?
This page has more or less become a duplicate of the Adventure by Date page, so I've decided to make it a page of our misadventures. Misadventures are what happens when we go to a museum and unexpectedly find it's closed or when we go to a local butterfly festival, and there aren't any butterflies! We haven't had that many misadventures but they do occur. Our older Blog pages are archived below.
February 24, 2022 - It was a beautiful morning to see the fresh snow on Mt. San Gorgonio.
November 20, 2021 - Today's misadventure happened in Cathedral City, CA. We left early to see the Hot Air Balloon Festival and arrived around 7:45 AM. Well, the winds started to pick up earlier in the morning, so the 15-20 hot air balloons that were there were told to launch at 7:00 AM. By the time we got there, all we could see were two balloons that were being deflated because the operators decided not to launch. Oh well....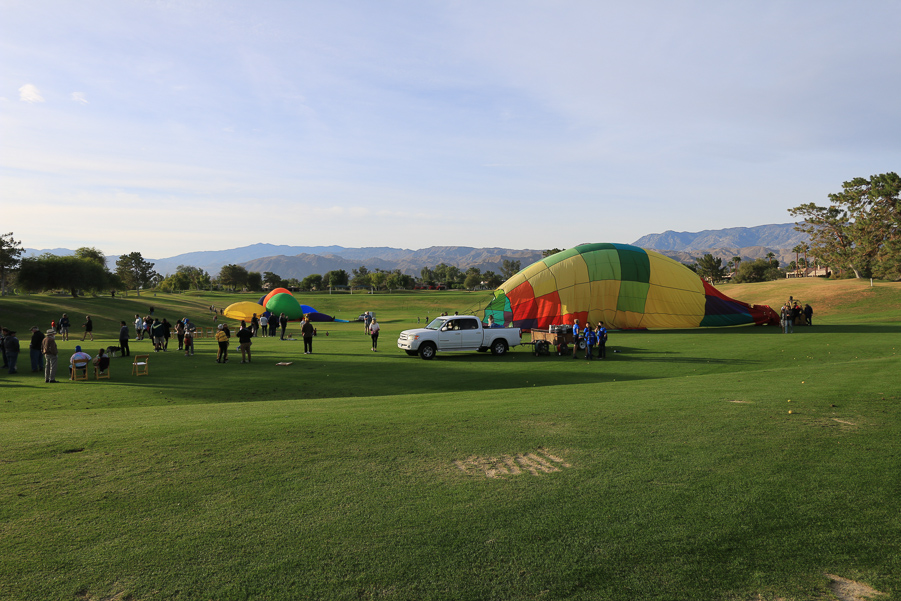 June 30, 2021 - Today's misadventure happened at Whittier College. Their web site indicated that the college was open, but alas, it still was closed to the public. We did have a good lunch at the Chicken Koop, chicken and waffles!
October 17, 2020 - Check out this great music video with music composed by Tyler Bates. It's called "Good Guys Win."
August 1, 2020 - We've had fires around us before, but the "Apple Fire" is the largest we've seen so far. The fire is in Cherry Valley, CA, which is about 14 miles away. At 2:00 PM today it had consumed nearly 2,000 acres and there is zero containment at this time. The fire is burning close to the Edward-Dean Museum and the Highland Springs Resort, both of which we have frequently gone to. It's been burning since 5:00 PM yesterday and it's terrifying.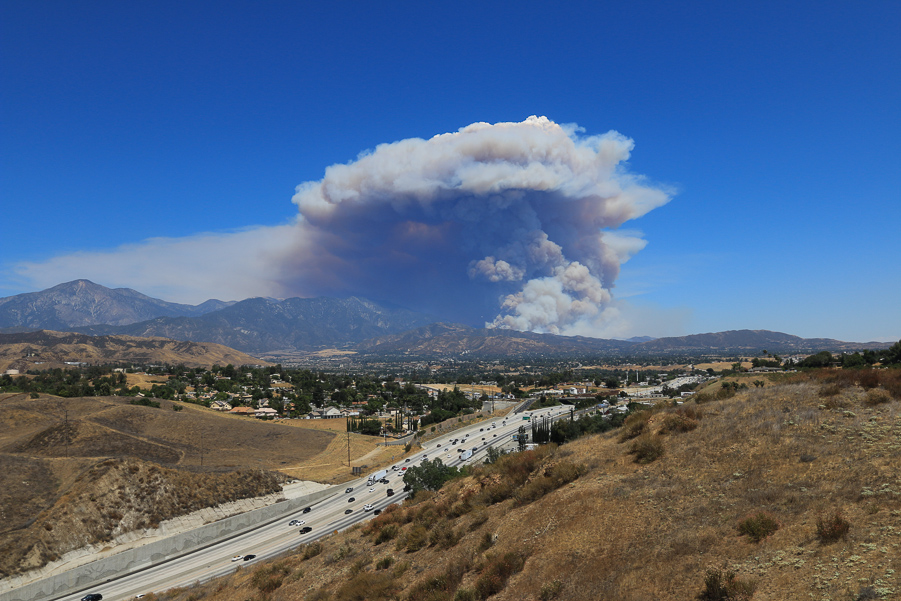 April 6, 2020 - Just one month after the picture was taken below, we now find ourselves, and everyone else, in a new world. The Coronavirus, now labeled Covid-19, has effectively shut down the globe. All California residents are under a "Stay at Home" order. Most stores and dine-in restaurants are closed, schools are closed, museums are closed, government offices are closed. There are hardly any places left open. Worldwide there are 1.3 million positive cases of Covid-19, with over 70,000 deaths from the virus around the globe. In the United States there are 337,000 positive cases and the death toll is just under 10,000. The economy has been stopped, unemployment is probably around 10% or higher. And to top it off, we're looking forward to a week of rain. Our only adventures now will be hikes in Redlands (when it's not raining) and walking tours here in Redlands and also in Riverside. It's hard to have fun under these circumstances, but we're trying!
March 5, 2020 - We were in downtown Redlands this morning and decided to see the new Redlands Visitor Center. It opened in June 2019 and we had never gotten around to seeing it. Imagine our surprise when we were informed that we were the 6,000th visitor to the center. Our picture was posted on the About Redlands Instagram page and it was noticed by Vicky Saverino of Saverino's Deli, our favorite local Italian deli.
January 16, 2020 - Today we were going to visit the Pico Rivera Historical Museum, but when we arrived, we found it closed. However, beforehand we had stopped for lunch at the Dal Rae Restaurant in Pico Rivera and we were completely blown away by its old world style and their food. The lobster bisque had chunks of lobster meat and the flavor was wonderful. The filet mignon pepper steaks had green onions, bacon bits and peppercorns au jus and it was to die for. Sometimes the adventure is all about lunch.