September 15, 2018 - Two years ago we were in Idyllwild, CA to tour the Idyllwild Area Historical Society Museum and today we returned for the Society's 18th Annual Idyllwild Home Tour. Each year the Historical Society offers the public access to five homes that vary in age, style, and setting, each open to the public for the first time. This year's homes range from some quaint old Idyllwild cabins to more modern homes. Unfortunately, for whatever reason, I was only able to take pictures inside two of the five homes. So, while we enjoyed seeing them all, there are only exterior shots for three of the homes.
This log home with a high cathedral ceiling had a warm knotty pine interior throughout.
This 1942 cabin was a retro wonder, from the teardrop trailer out front to the red and white themed kitchen with a vintage refrigerator and a Wedgewood stove.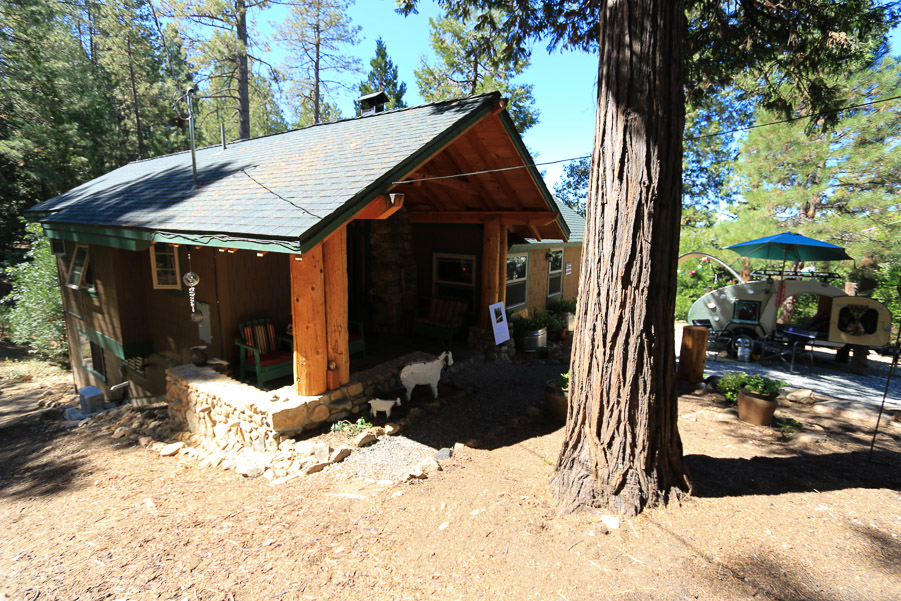 This 1919 summer cabin is the heart of this one acre compound with many outbuildings.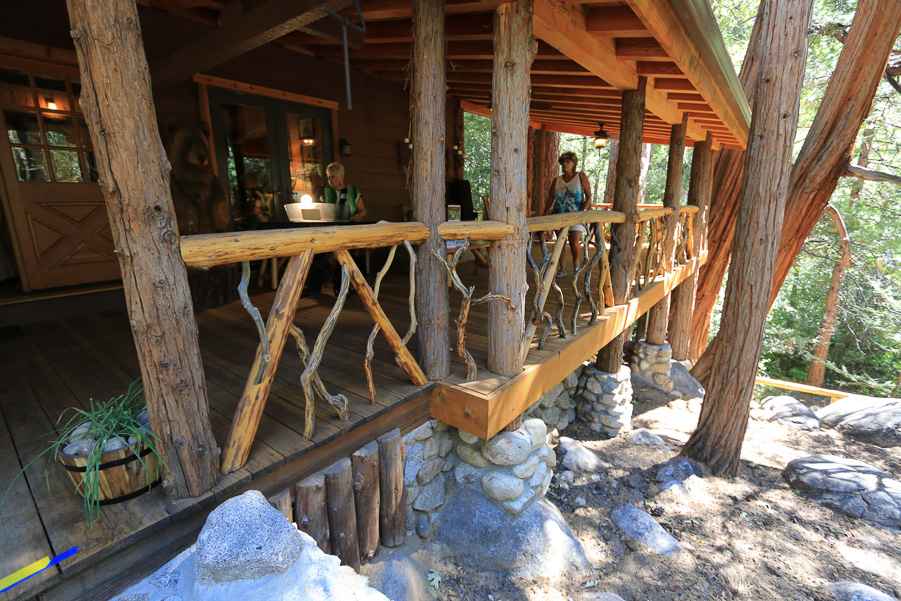 The guest house was as impressive as the main house.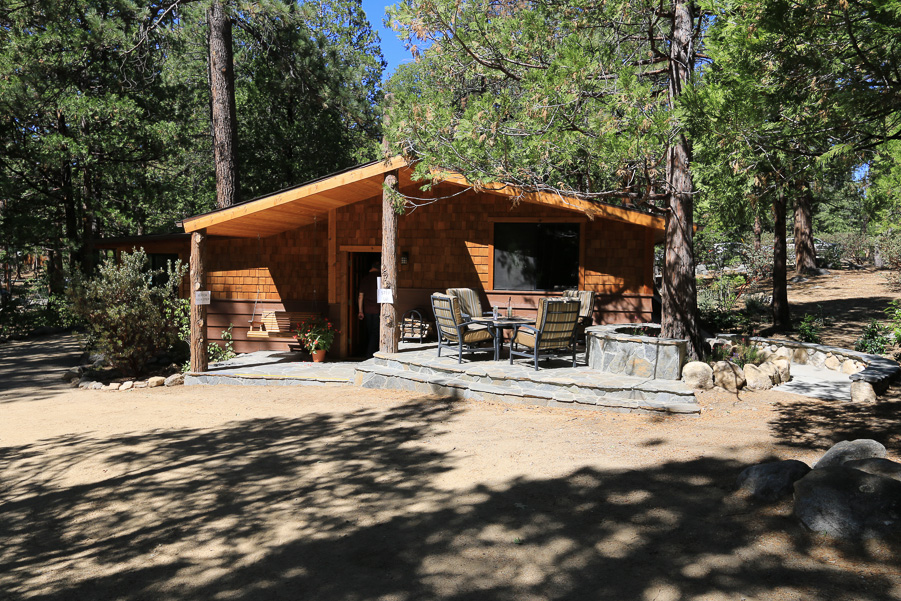 Now we get inside the next two homes. The first was originally a lodge built in 1947 whose owner intended it as a winter sports center. That plan never happened and the building was neglected for a decade. However, in 1961 it was reborn and used as a set for the Elvis Presley movie "Kid Galahad." During recent renovations, that set has been partially reimagined.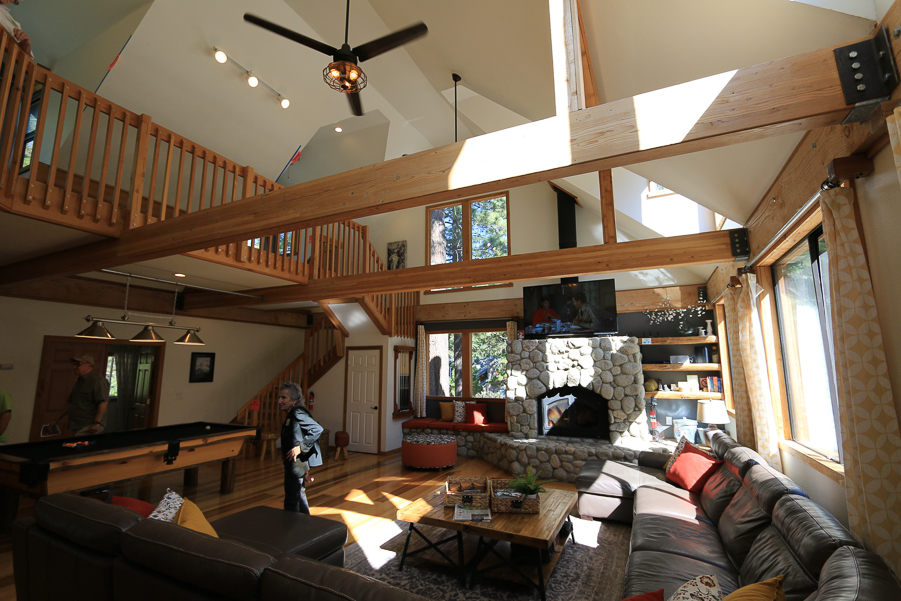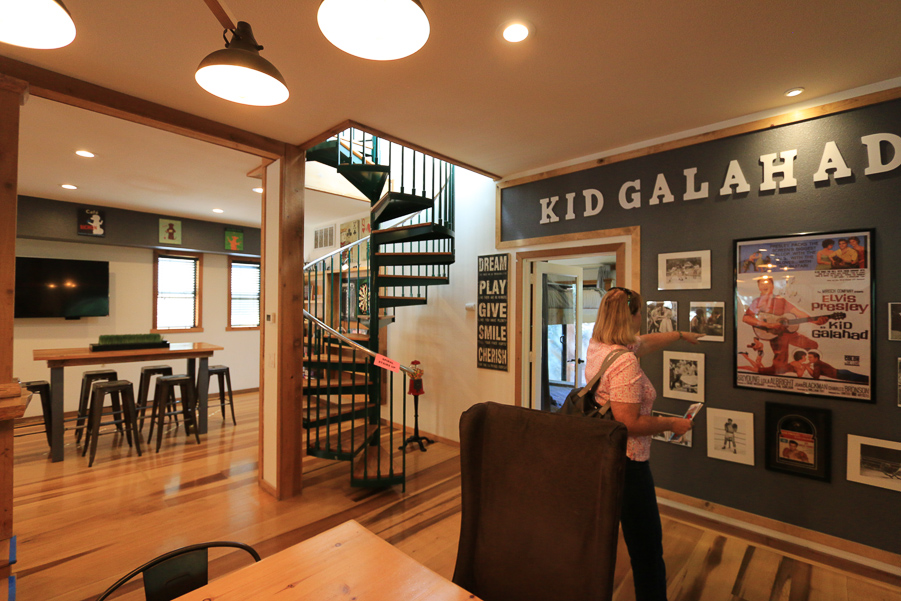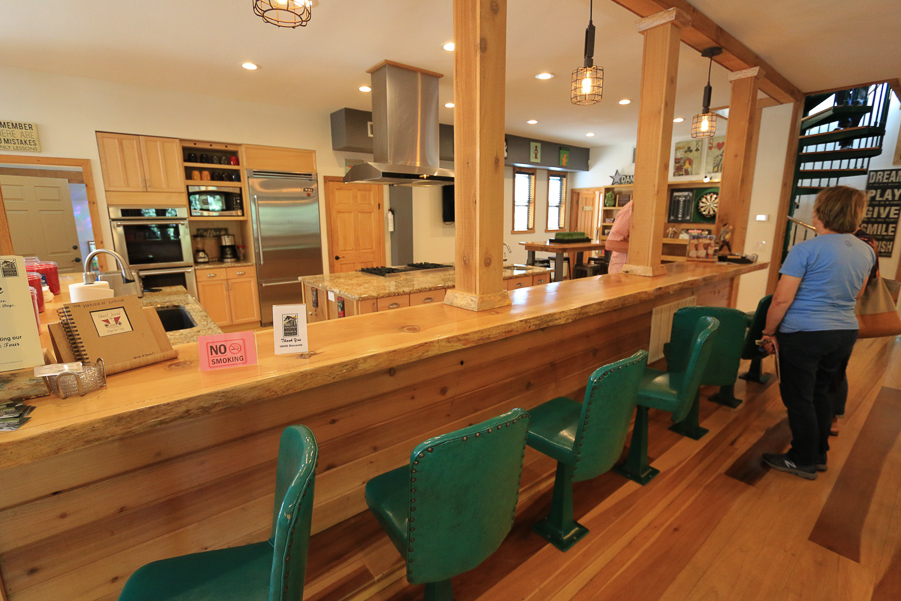 Our favorite home was a 1947 cottage that was originally only 600 square feet in size. It is wonderfully cozy.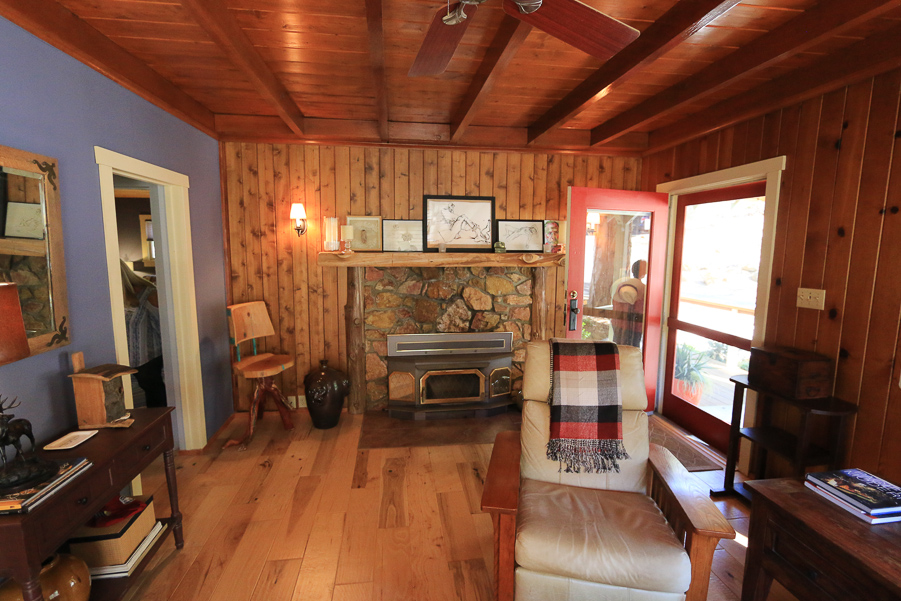 This is a good way not to lose your keys.
The owner has built a small tea house on the property and the harpist was a nice touch.
Since it's the weekend, we decided to try Ferro's for lunch because it is only open evenings during the week. It's the best rated restaurant in town and we enjoyed it.
Judy had a New York steak panini with gorgonzola cheese, caramelized onions and an aioli sauce.
I had their risotto with Arborio rice and seasonal vegetables.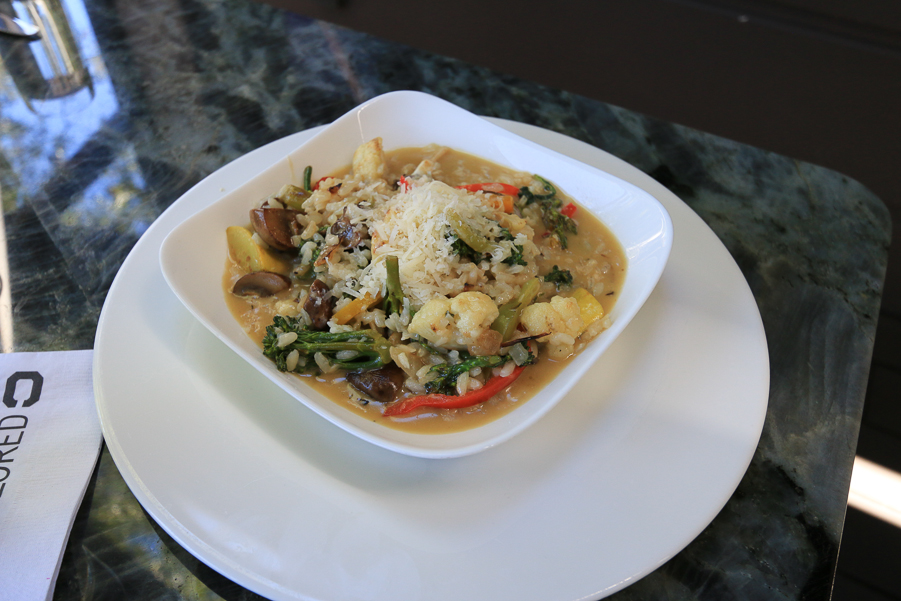 The Historical Society offered refreshments at the museum so we went there for some coffee and sweets.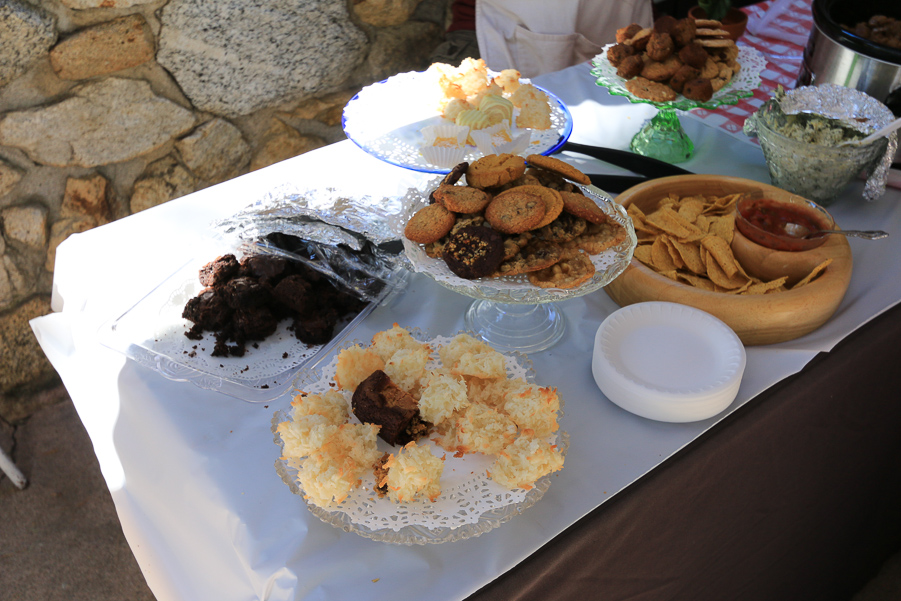 Idyllwild is about 5,500 feet above sea level, so it was a lovely day in the mountains with temperatures in the low seventies.