June 26, 2016 - Today we drove up into the San Jacinto Mountains to visit the museum operated by the Idyllwild Area Historical Society. For at least 2,500 years before the 1860s, the only human presence in the San Jacinto Mountains was provided by Cahuilla (and possibly Luiseño) Indians from the surrounding valleys and foothills. The San Jacinto and Tahquitz mountain peaks hold a central place in Cahuilla mythology. Bands of Cahuilla used to camp in the high country each summer and fall, bolstering their winter food supplies by gathering and grinding acorns and hunting small game. The 1852 Treaty of Temecula would have granted legal ownership of the entire mountain range to the Cahuilla, however, when their treaty was rejected by the U.S. Senate, the various clans were consigned to scattered reservations. After 1860, the area became populated by prospectors, miners, ranchers and real estate developers. Unfortunately almost all of the artifacts in the museum are from the early white settlers in the area and not from the Cahuilla.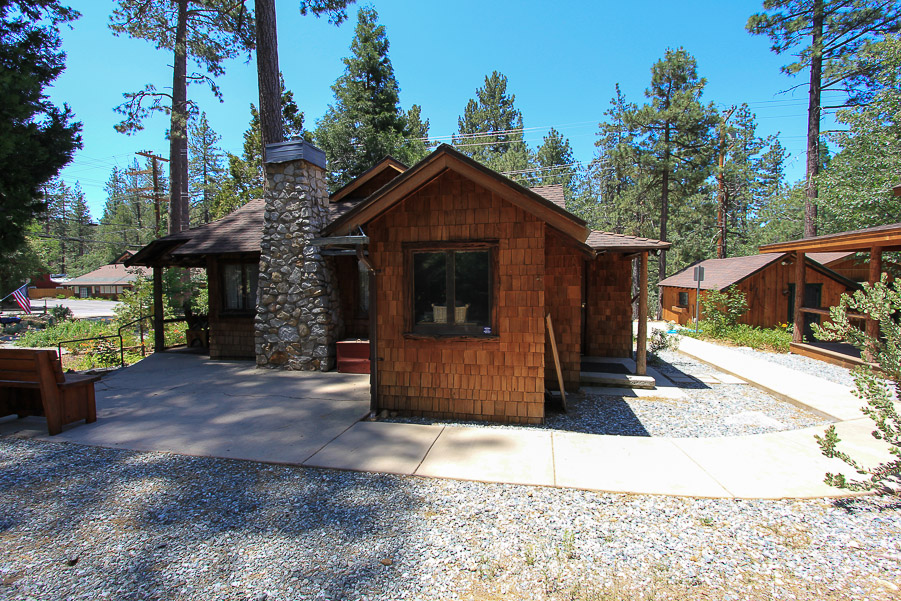 The museum building was originally a 1930's era residential cottage.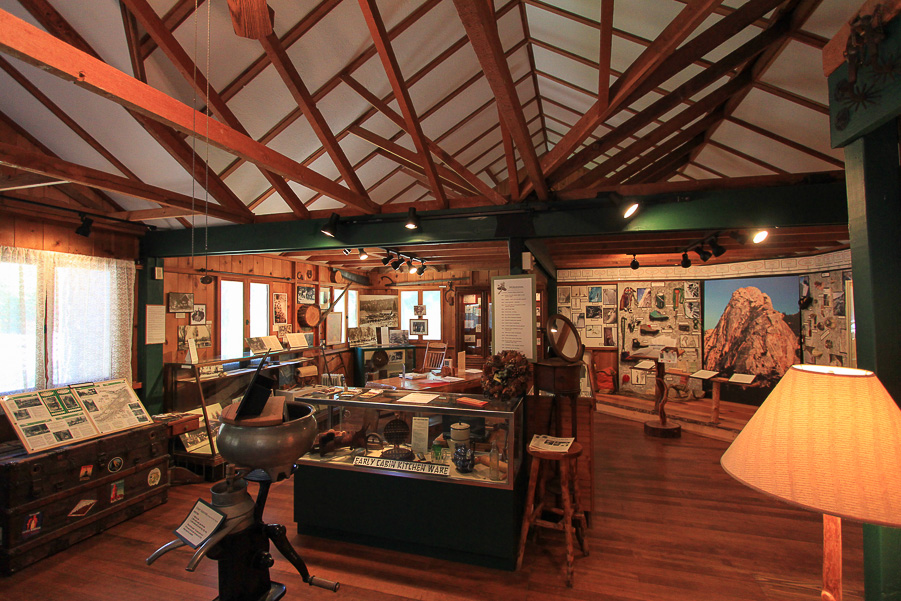 There is an extensive exhibit devoted to rock climbing since the disciplined sport of climbing started here. The picture in the center is of Tahquitz Rock, one of two spots in the San Jacinto range that are considered to be in the extreme climbing class.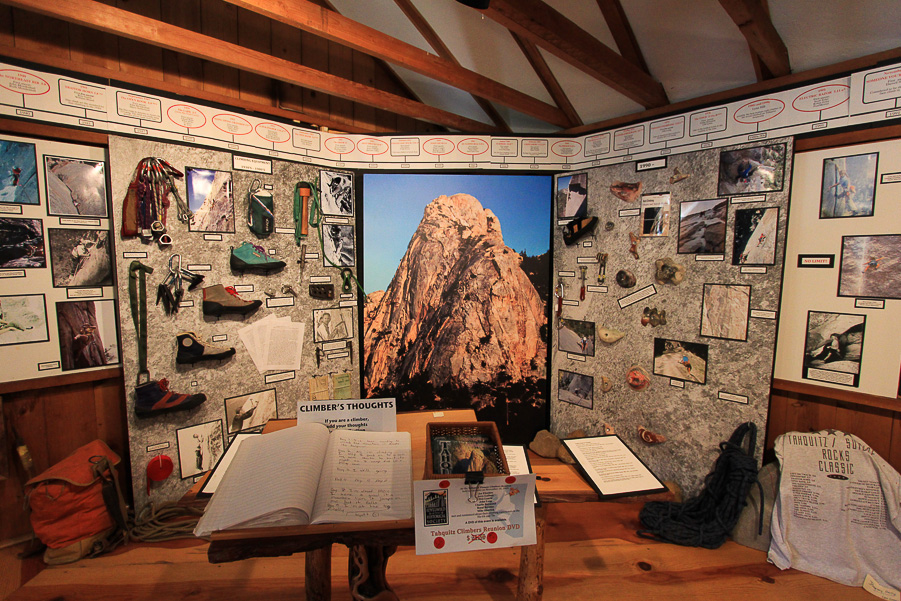 Many movies have been shot in the Idyllwild area from the 1920's to the 1960's. We were surprised to find that Kid Galahad, starring Elvis Presley, was filmed here in 1961.
Before the museum we had stopped for breakfast at the Mile High Cafe, which is also located in Idyllwild. The elevation of the town is 5,300 feet above sea level, hence the name Mile High. The restaurant was charming and we were delighted to find a pianist serenading the customers for Sunday brunch. I had the eggs benedict with three beautifully poached eggs on grilled Black Forest ham and English muffins. Judy had their "Corned Beef Hash with Poached Eggs" with flame broiled tomatoes and a Hollandaise sauce. Everything was delicious! All in all, it was a great little adventure.