May 20, 2020 - Wednesday - Today we took to another trail maintained by the Redlands Conservancy called the Zanja Trail. The Mill Creek Zanja, also known as the Sankey, is an historic irrigation canal. The Native American Serrano people dug the canal in 1819 to provide water from Mill Creek for their farms east of the city. The zanja was designated a California Historical Landmark in 1932 and placed on the National Register of Historic Places in 1977. The canal now carries drainage water and storm runoff out of the city and it is the oldest irrigation canal in California which is still in use and the oldest civil engineering project in Southern California.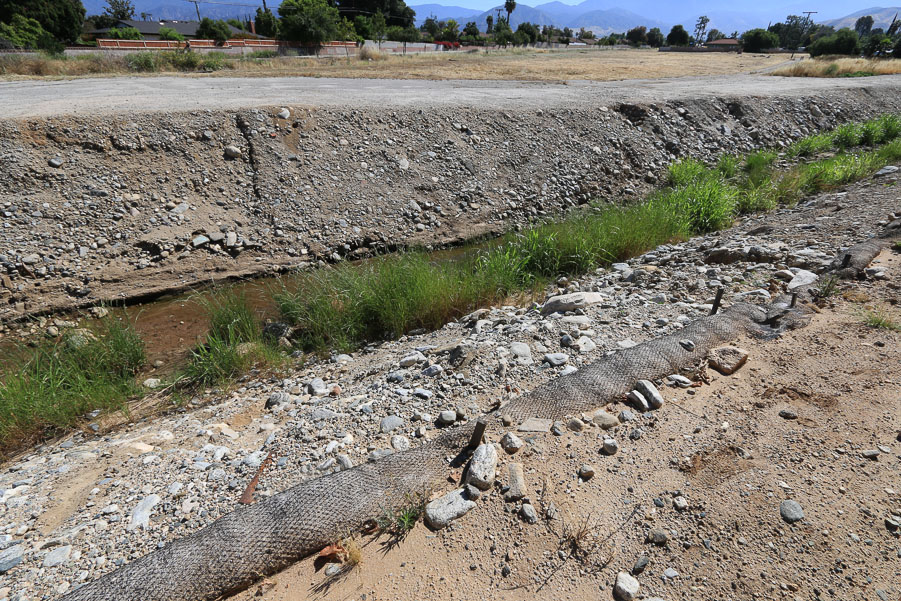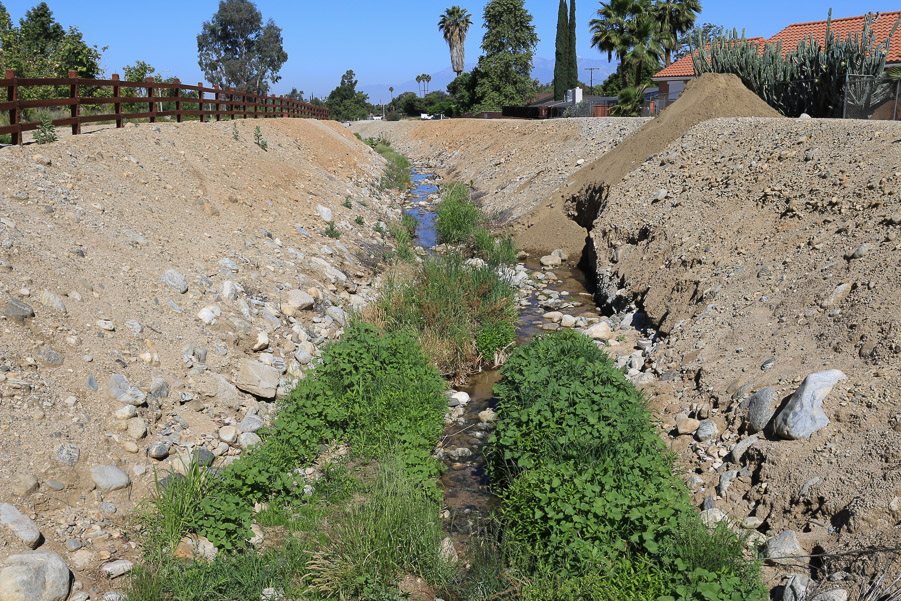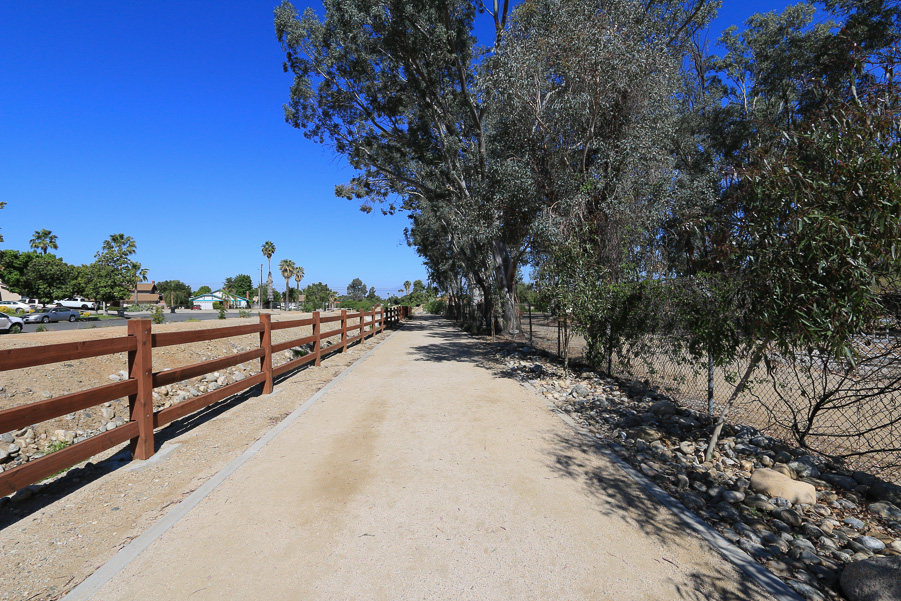 Residential properties are on both sides of the trail, separated by the zanja on the south and fencing on the north. However, most of the fencing can't be seen since it's covered with flowering vines, like these morning glories.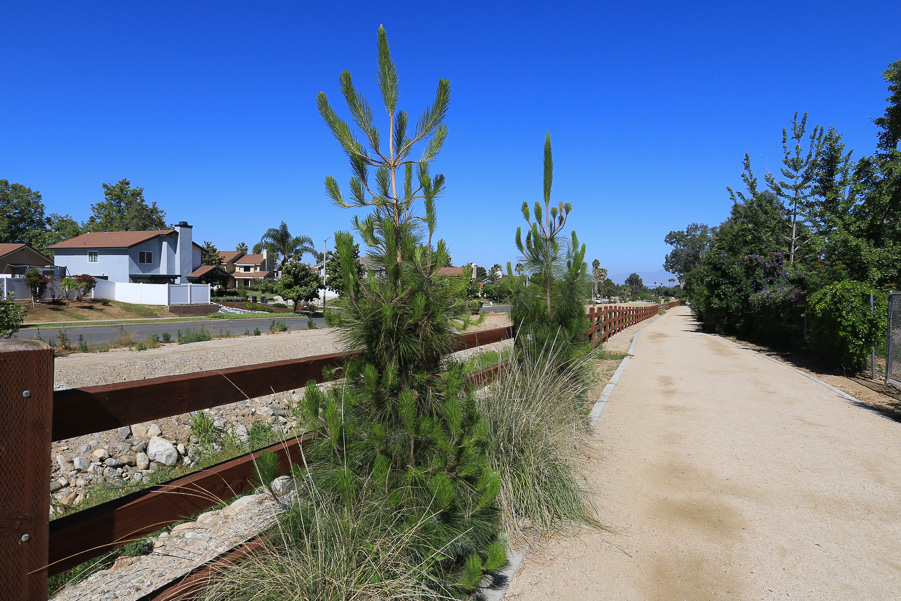 The morning glories were the only plants that we could identify, the names of their beautiful neighbors are unknown to us.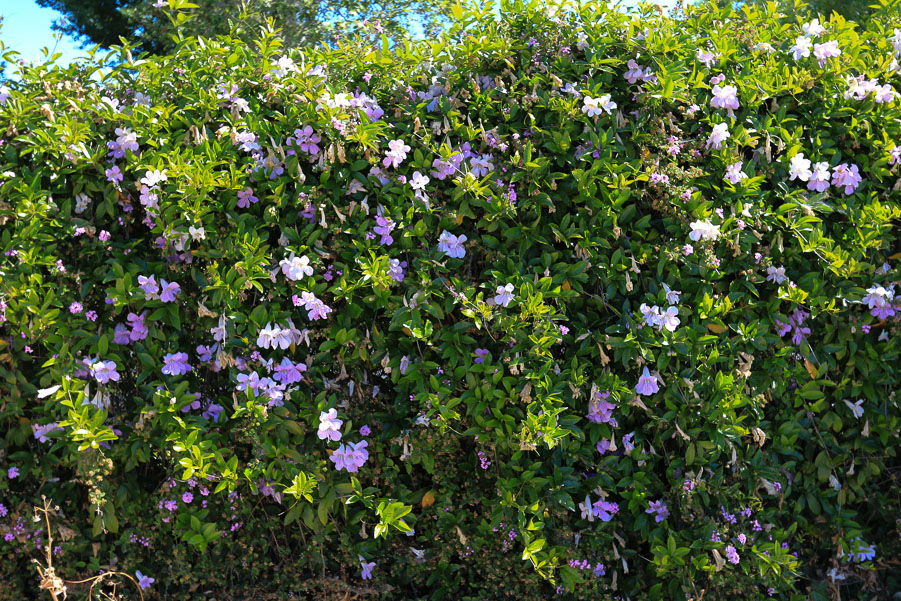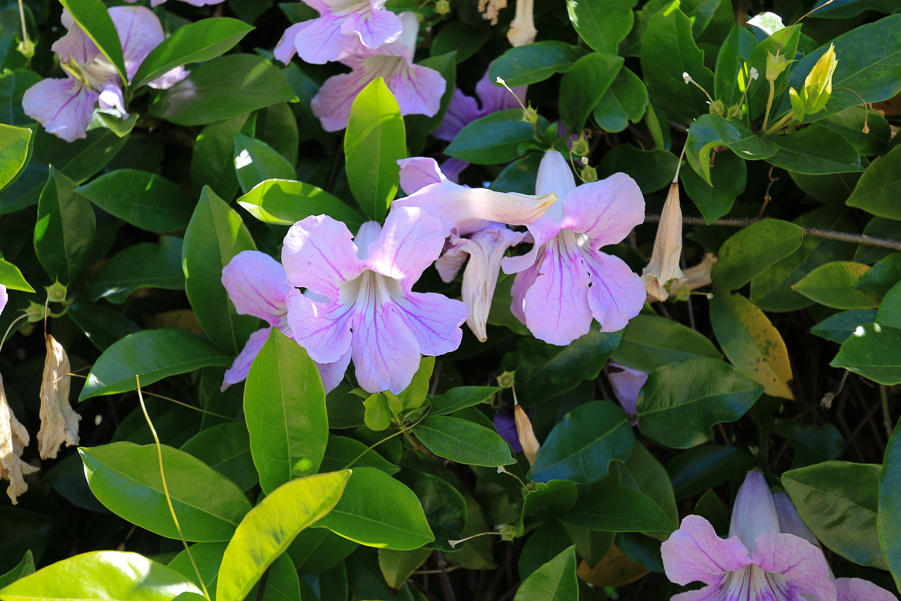 The morning was beautiful and this trail is well maintained.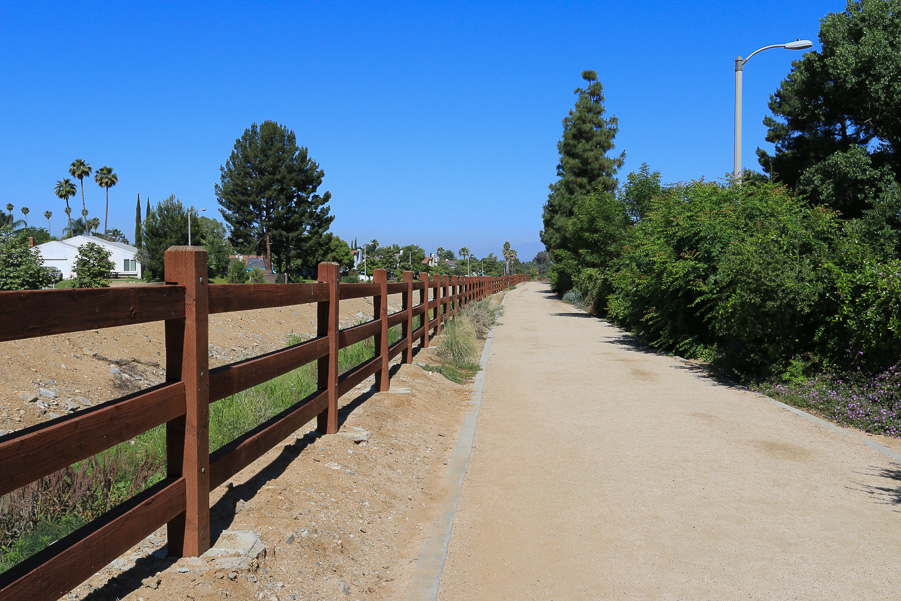 Since the Coronavirus lockdown began, the pictures of our lunches have gone away with no restaurants open. However, we do have one perk because of the lockdown, free food! California has a statewide program for seniors called "Great Meals Delivered." It was enacted to keep seniors out of the supermarkets, and local restaurants in business. The restaurant chosen for us is Carolyn's Cafe, a very busy breakfast/lunch spot just down the street. We have three meals delivered daily and for lunch today, we had pot roast with gravy, roasted potatoes, zucchini, squash and a biscuit! Our refrigerator has never been this full! The program is funded through June 10th, yeah!