July 6, 2022 - Wednesday - Today we drove to Anaheim, CA to visit the Yorba Regional Park. The park is a linear park of 140 acres, is over one mile long and is situated in the mouth of Santa Ana Canyon. The linear environment of the park site recaptures the river setting of the adjacent Santa Ana River.
The Santa Ana River is to the left of these great hiking trails.
There are mature trees everywhere.
Everything you could think of doing in a park is here, including fishing.
There are many geese that stop here on their migration.
We came here knowing that we were going to rent a paddle boat.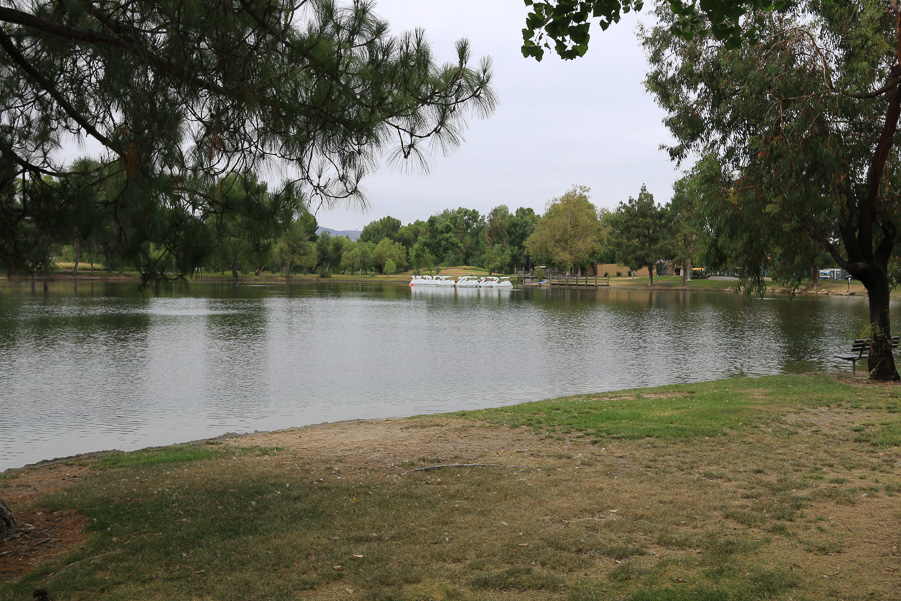 If you prefer to stay on land, there are many other kinds of vehicles to rent.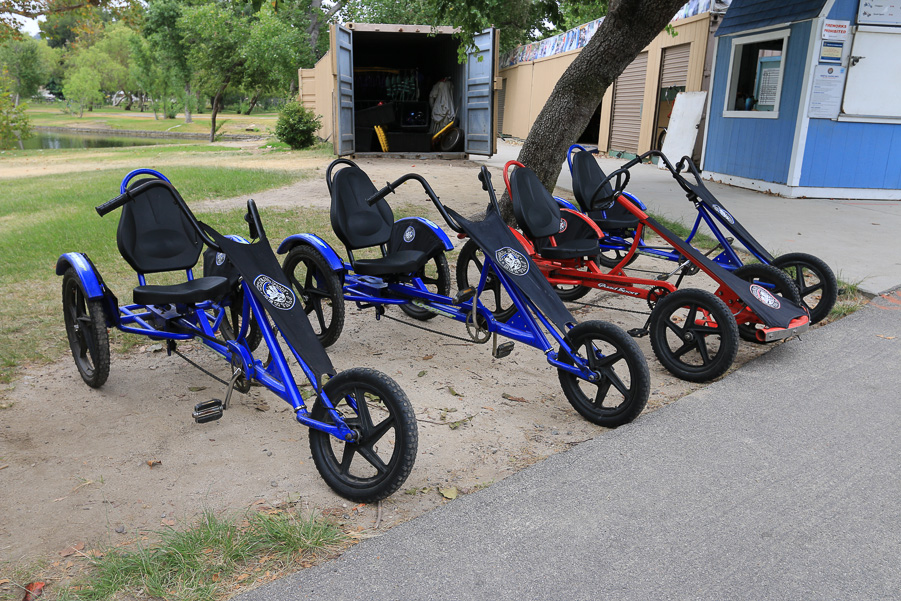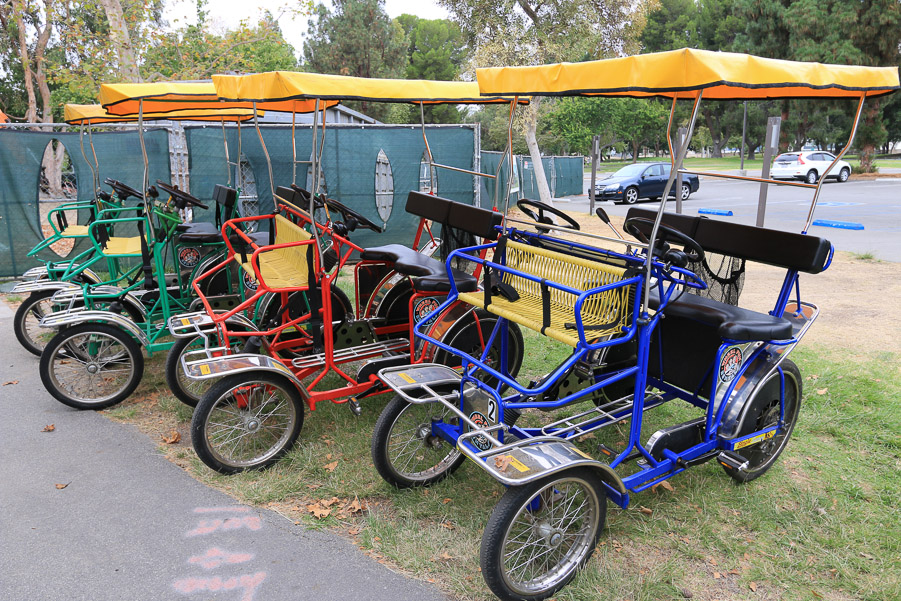 We donned our life preservers and paddled our swan.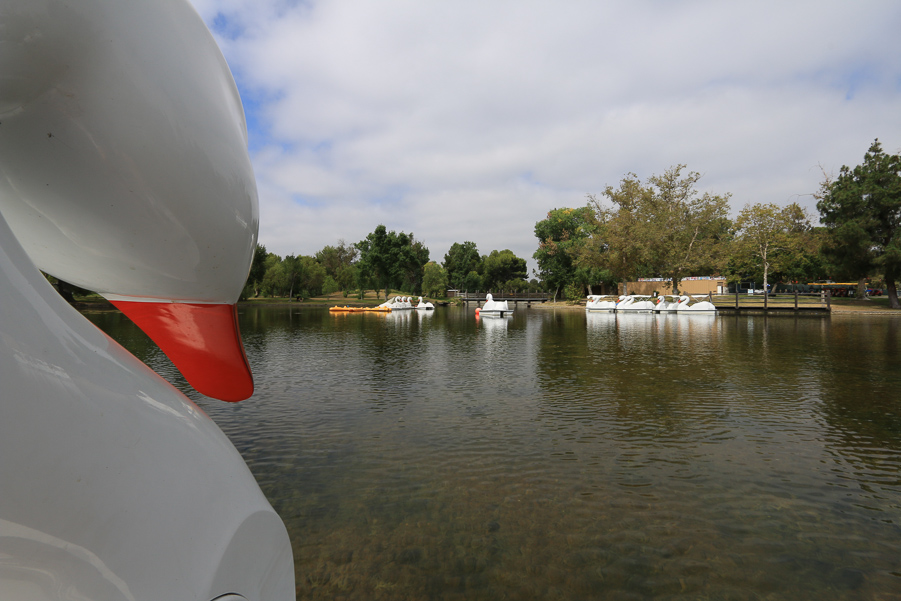 The park is beautiful and we had a lot of fun. That's what these adventures are all about!
After the park, we had lunch at Reunion Kitchen and Drink in nearby Anaheim Hills.
Their menu is both different and very creative, like these "Crispy Asparagus Spears" with a parmesan crust and buttermilk ranch.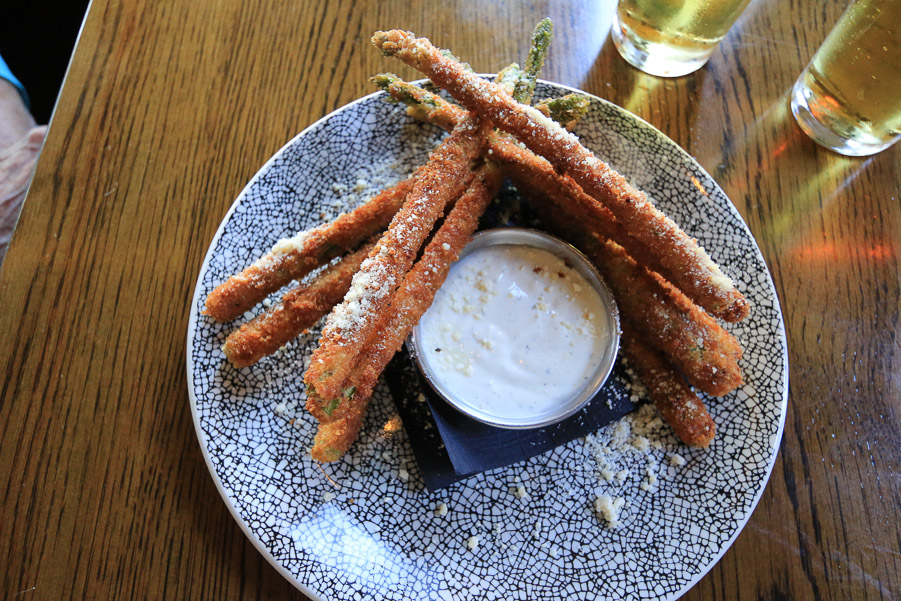 I had their "Crispy Fried Calamari" with a house made tartar and ranch slaw.
Judy had their "Thai Chicken and Noodle" with mango, peanuts, avocado, green onions, jicama, roasted peppers, carrots and a Thai peanut dressing.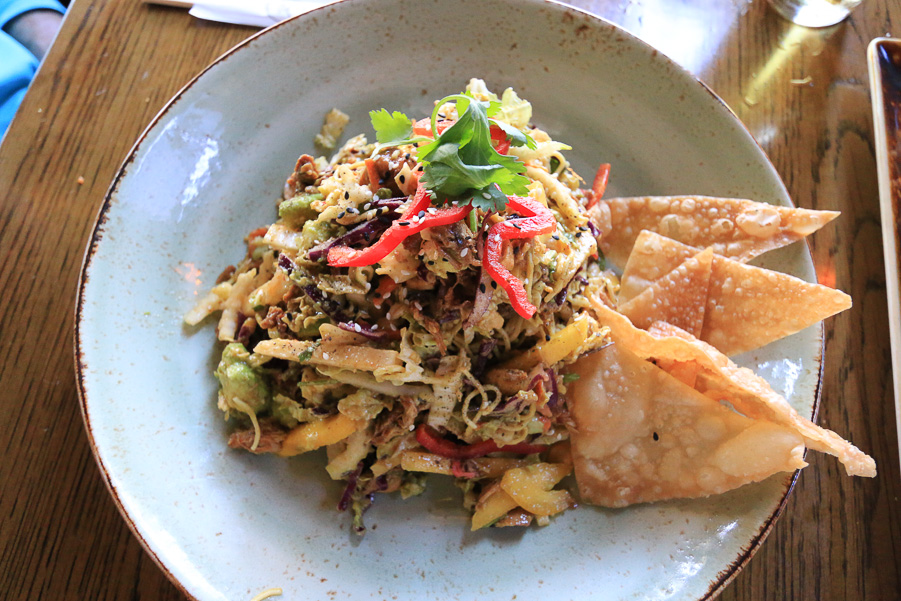 It was a great day!