June 4, 2017 - We stayed close to home for today's adventure in Perris, CA to visit the Ya'i Heki' Regional Indian Museum. The name, which is pronounced "ya-hee eh-key," is translated from the Cahuilla language meaning "Home of the Wind". The museum is dedicated to Native American history and it provides an overview of the various cultures of native tribes throughout the southern California desert region. It is located within the Lake Perris State Recreational Area, which is 8,800 acres in size.
This is a picture of Helen Hunt Jackson, the author of the Ramona novel.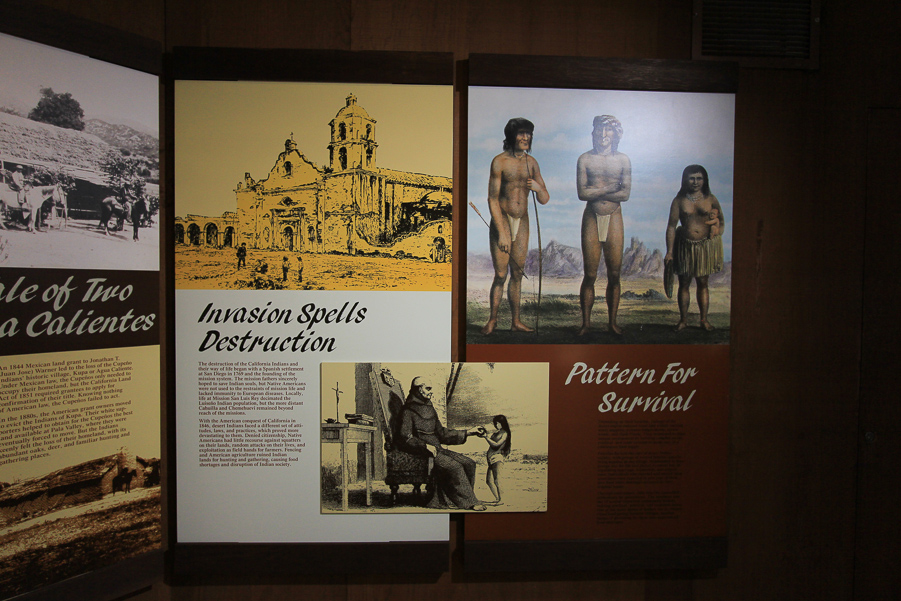 This is a golden eagle.
The museum is small but very informative, and the setting is lovely.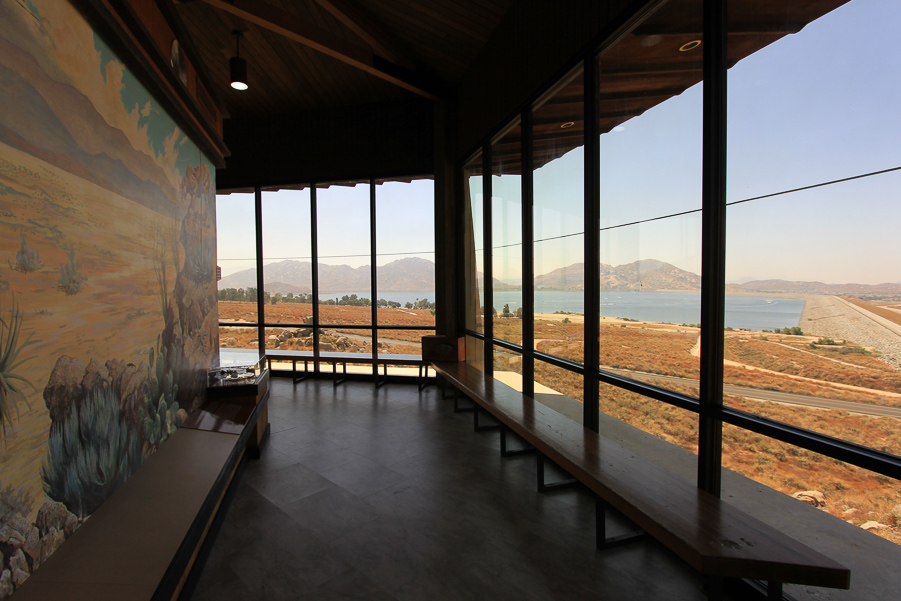 After the museum we tried a new restaurant for us, Joe's Italian Restaurant in nearby Moreno Valley, CA. Judy had their "Big Shrimp" dish, which is shrimp sautéed in a lemon butter sauce with mostacciolli, aglio, and a touch of feta cheese. The feta made the dish quite tasty. I had their linguini with a white clam sauce. While it wasn't the best Italian food that we have had, it was pretty good and the portions were plenty big. Our adventure was less than 50 miles round trip and we never got on any freeways, which is a first!