February 13, 2018 - Today we drove south down to northern San Diego County to see the West Coast Clock and Watch Museum in Vista, CA. The Museum was founded in September 2000 in a 170 square foot space at the Whatcom Museum in Bellingham, Washington, but that 1890s era building, a former city hall, closed for an earthquake retrofit. It relocated to Vista on property owned by the Antique Gas & Steam Engine Museum, which is a marvel in itself since it occupies over 55 acres and hosts a number of small museums. When we arrived we were informed that docents are only available for the Clock Museum on the weekends, so we were invited to look around the property and the attendant would open the Clock Museum for us when we were ready. There was a lot to see!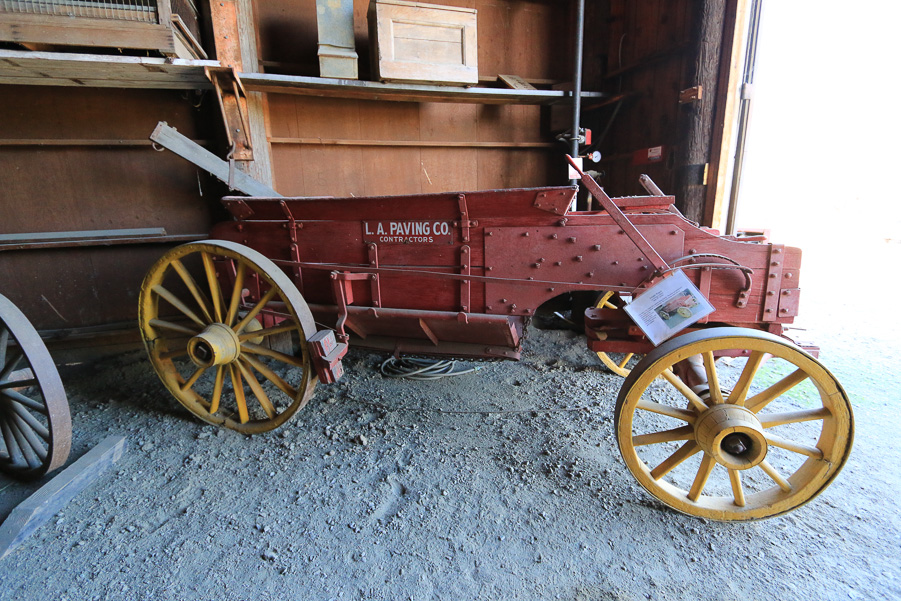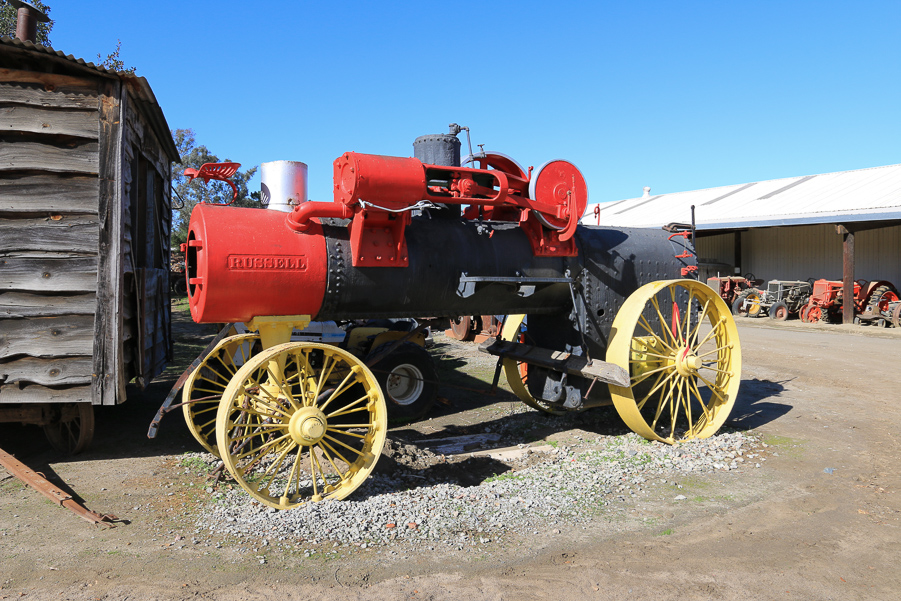 There's even an N scale short track railroad on the grounds.
If you're into gas and steam engine machinery, you could spend hours walking around here, but we were anxious to see the clocks. There are more than 300 American and European clocks on display in one very large room, thankfully opened by the attendant.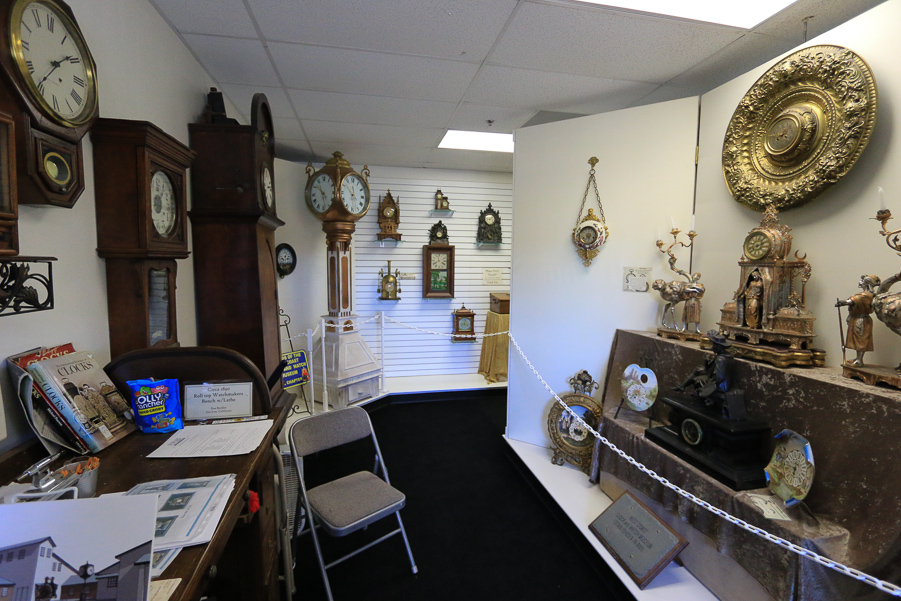 Note the time of 7:31 on this one.
Most of the clocks were made during the 1800s.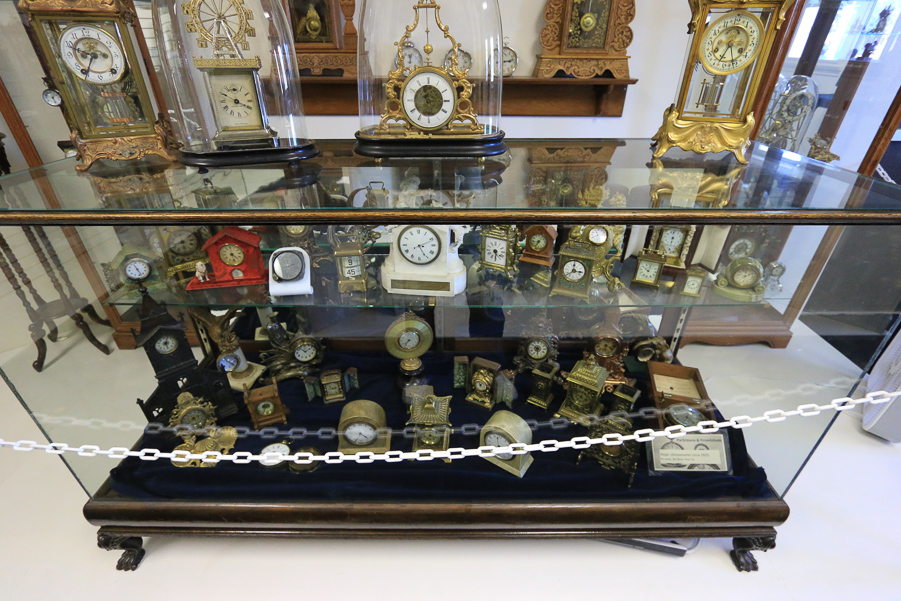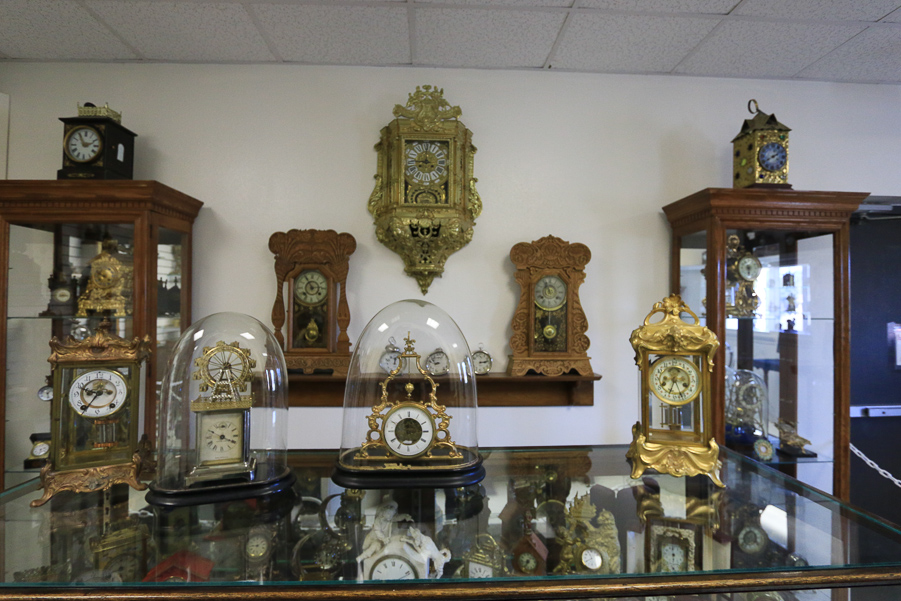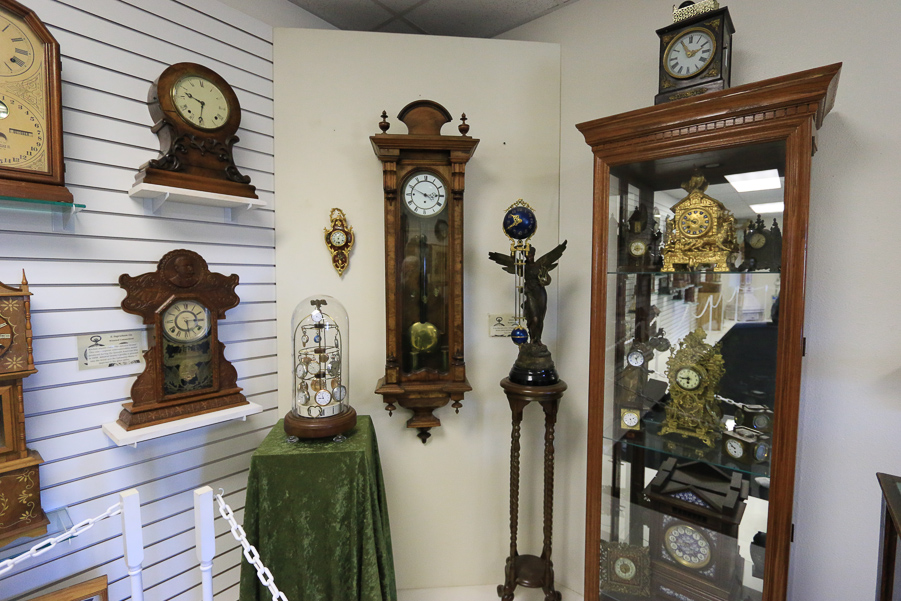 This is a steam engine clock.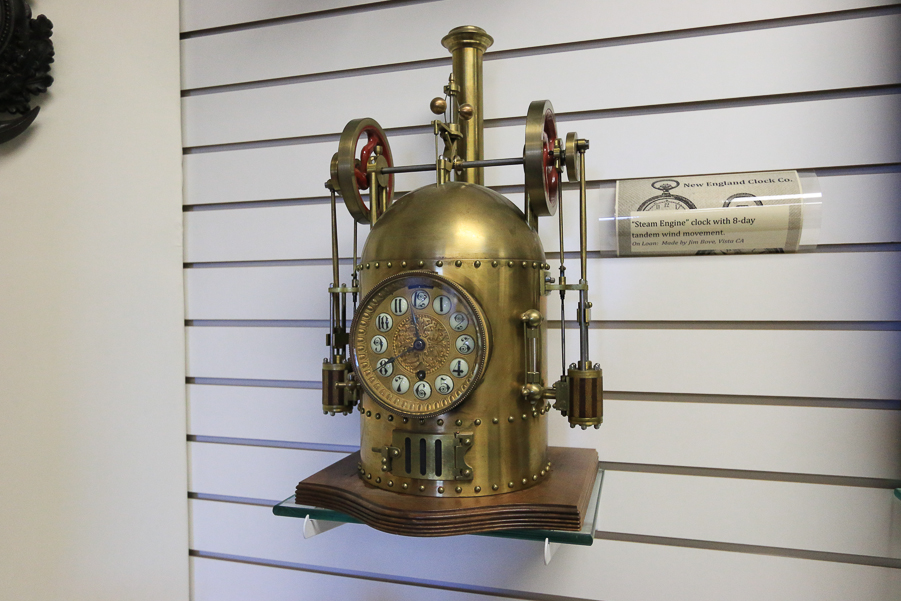 This is an 1810 English Bracket Clock that plays six different chimes.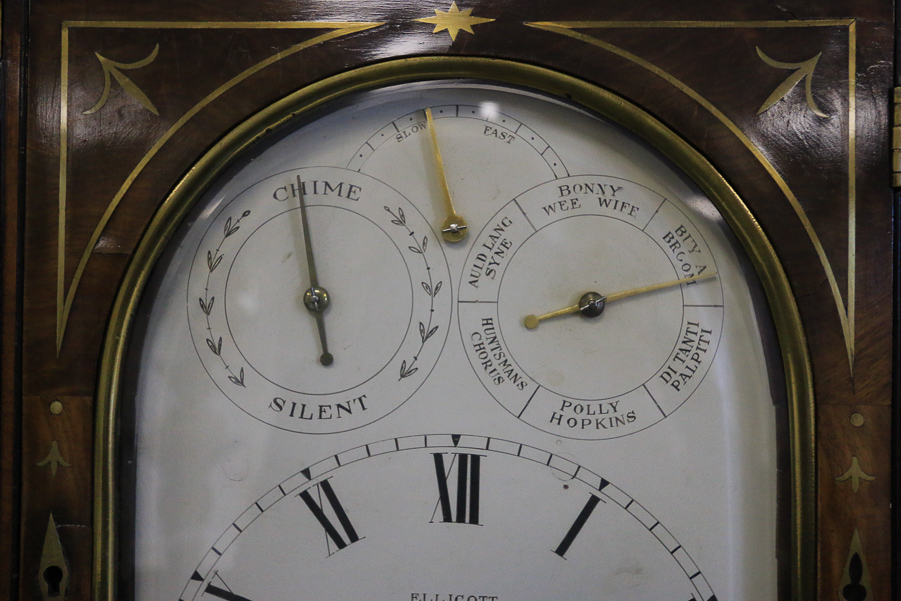 The wizard's wand points to the time as the globe revolves.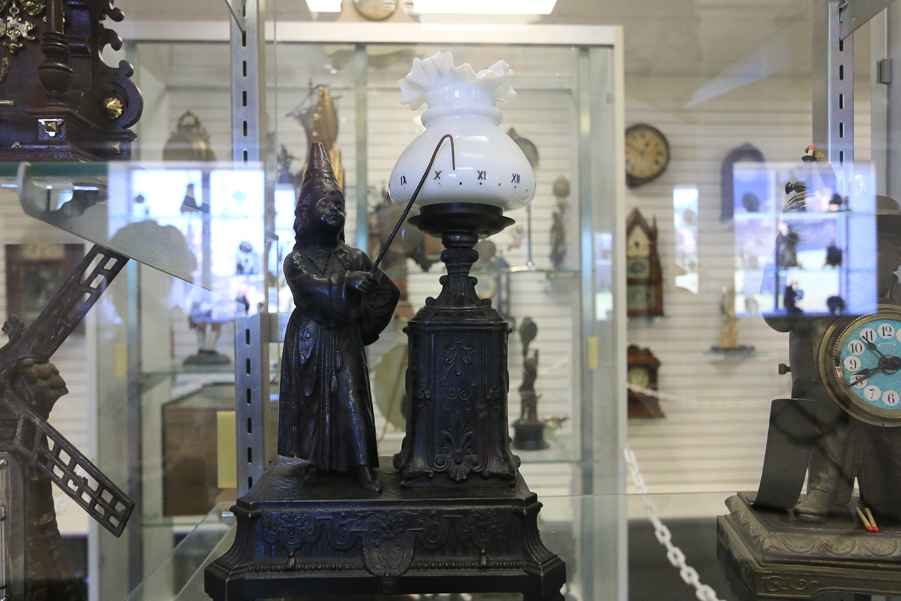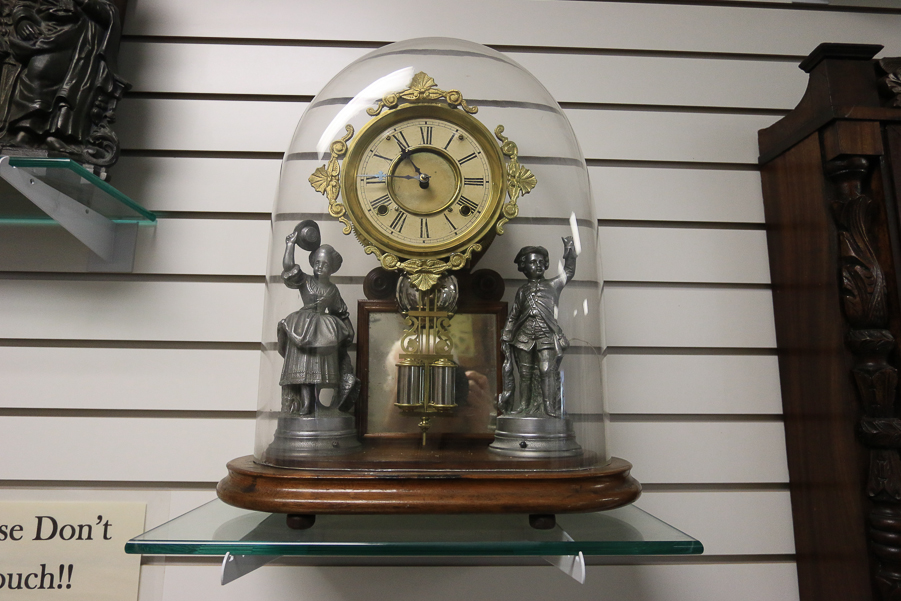 It's an awesome collection!
Not being familiar with the restaurants in the area, we decided to try When Pigs Fly BBQ since the name was enticing. As it turned out, it wasn't what we expected, but everything worked out perfectly. The restaurant is actually part of a food mart servicing a Chevron gas station. There's a long counter in the front, overlooking the gas pumps, and that's where we ate. It sounds terrible but my pork ribs and Judy's pulled pork sandwich were delicious! This is why we call them adventures.