September 24, 2022 - Saturday - Today we were finally able to see an iconic Loa Angeles landmark, the Watts Towers. The Watts Towers are a collection of 17 interconnected sculptural towers, architectural structures, and individual sculptural features and mosaics within the site of the artist's original residential property in Watts, Los Angeles. The entire site was designed and built solely by Sabato ("Simon" or "Sam") Rodia, an Italian immigrant construction worker and tile mason, over a period of 33 years from 1921 to 1954. The Towers are celebrating their 101st anniversary with two festivals today and tomorrow.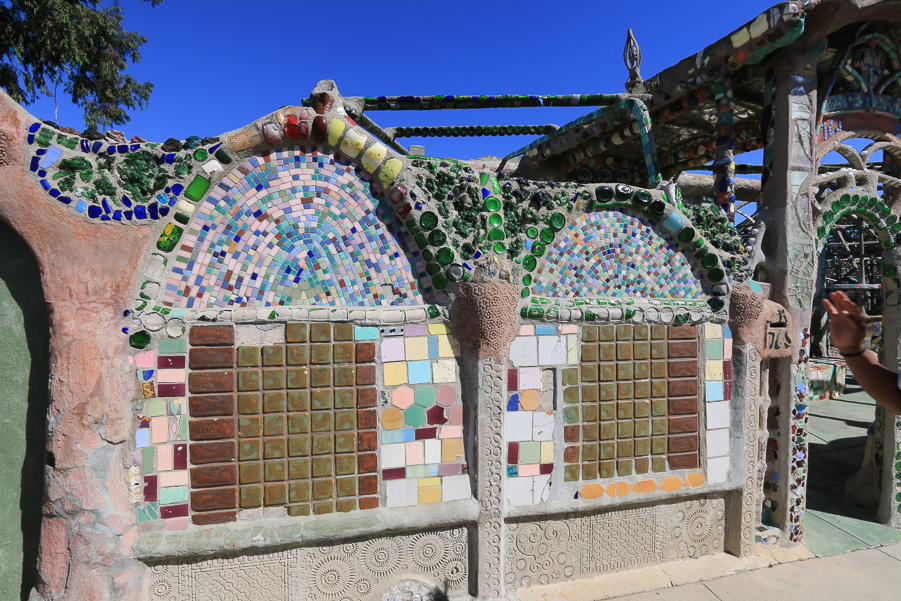 Rodia called his property "Nuestro Pueblo," which translates to "Our Town."
This was his mailbox.
This is our tour guide Patrick. Our group of four were the first to tour the site in years, since it was closed for renovations.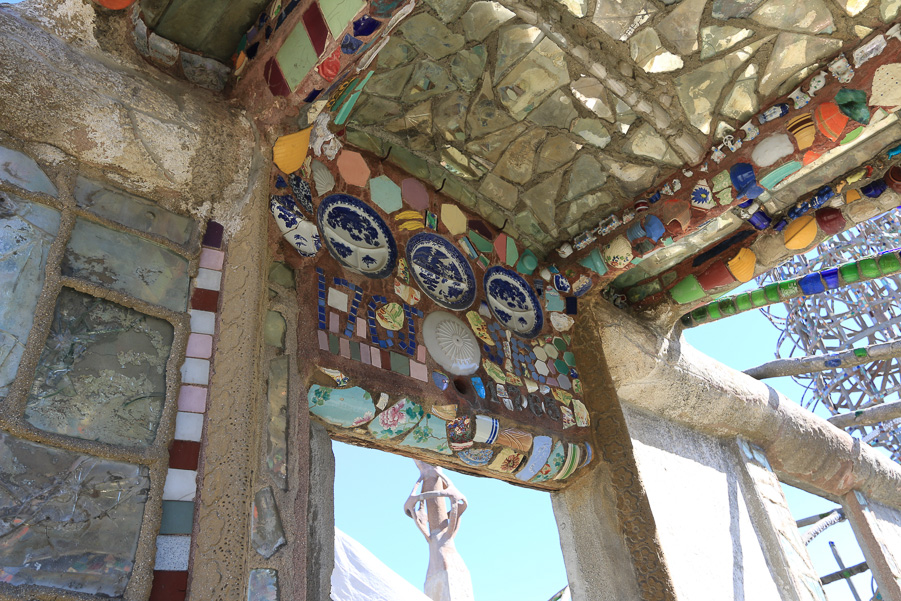 When Rodia built everything, it was by hand. There wasn't any electrical service at all.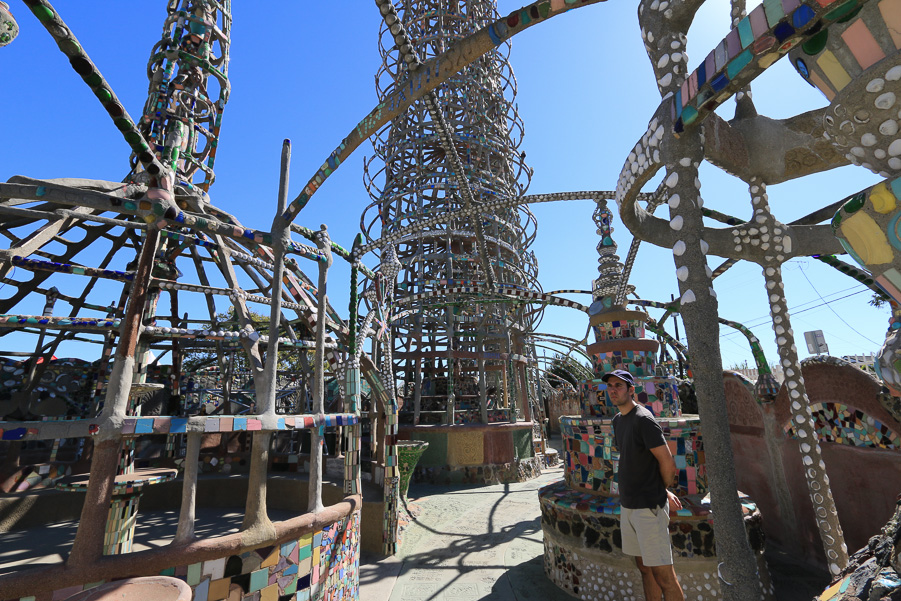 The two boots are his and the two shoes were his wife's.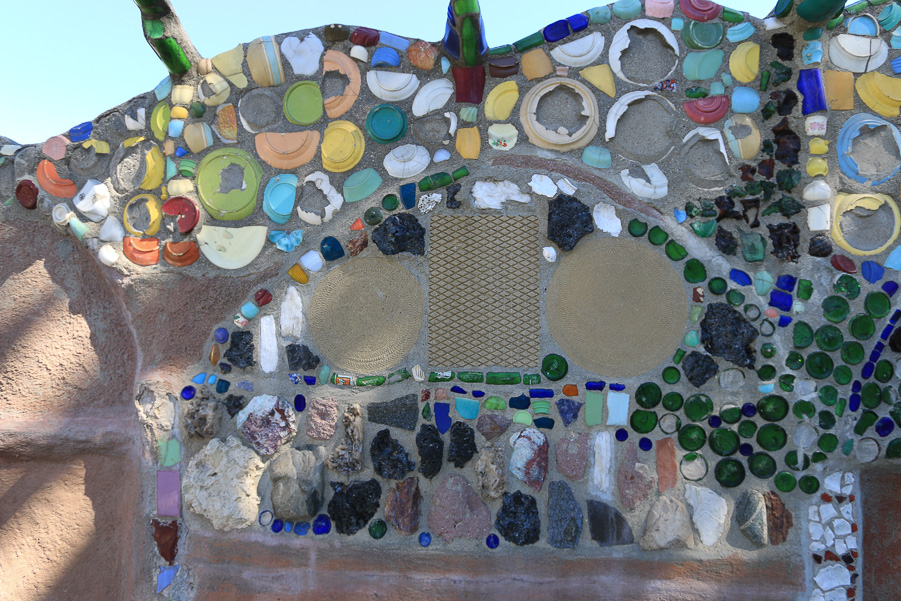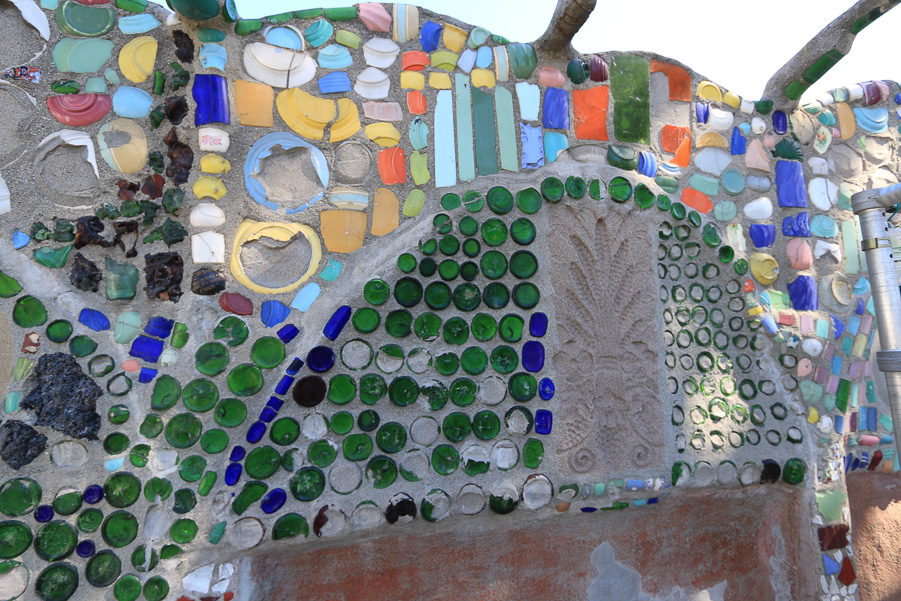 Somewhere he found some volcanic rock, which he imbedded in cement.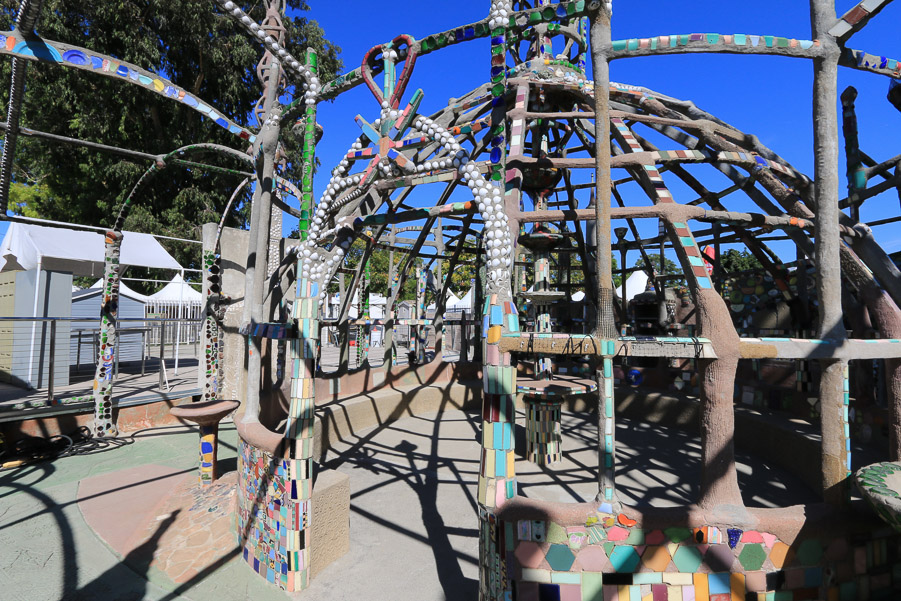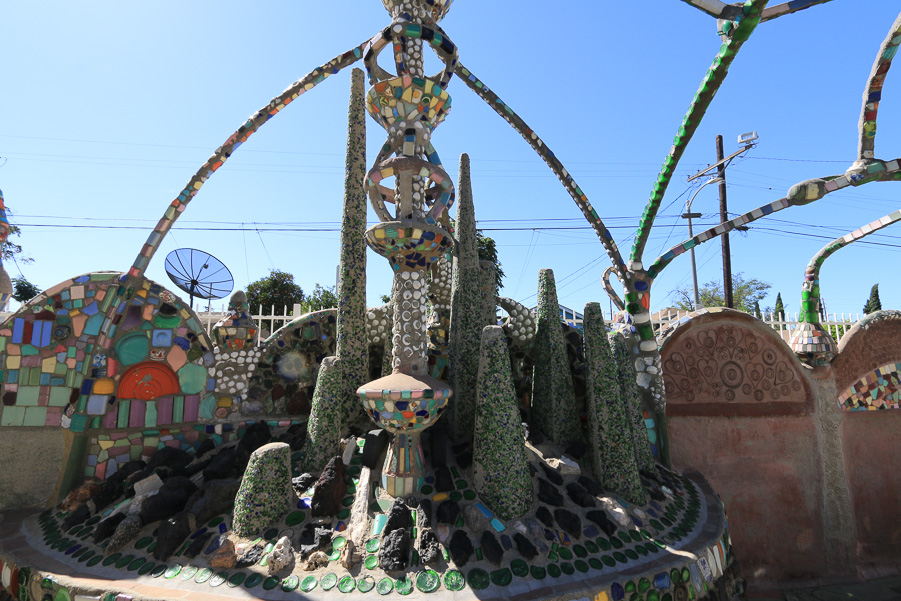 This plaque memorializes the hand tools he used for construction of the site.
After touring the towers we watched a performance by some Aztec dancers.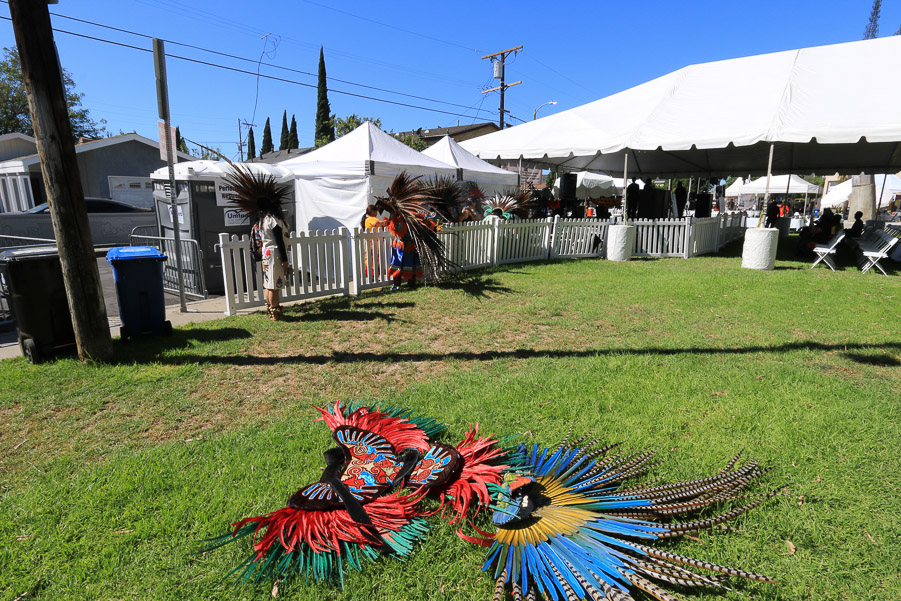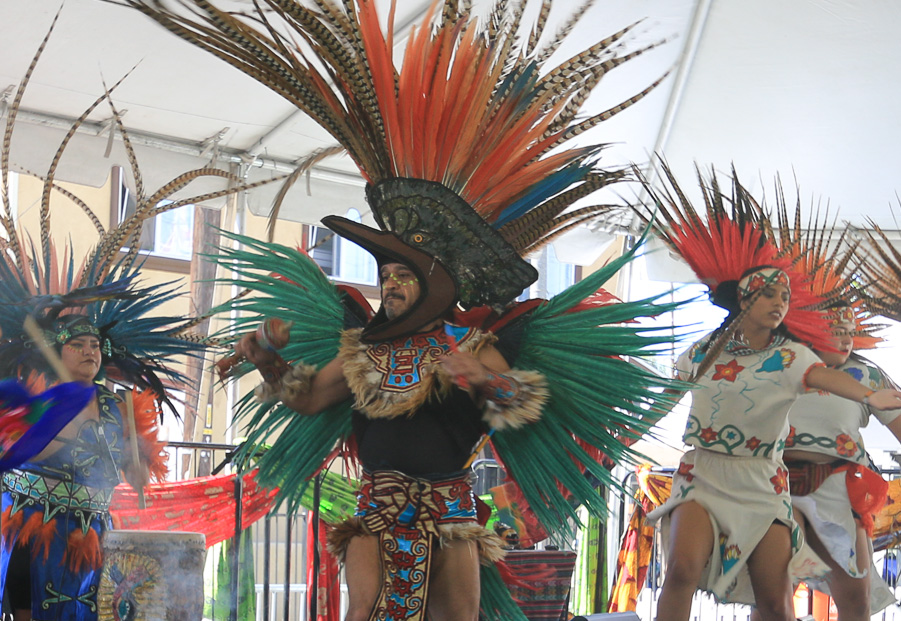 It was a fabulous day seeing this unique historical landmark.
Before the Towers we stopped at the Bob's Big Boy in Downey, CA for lunch.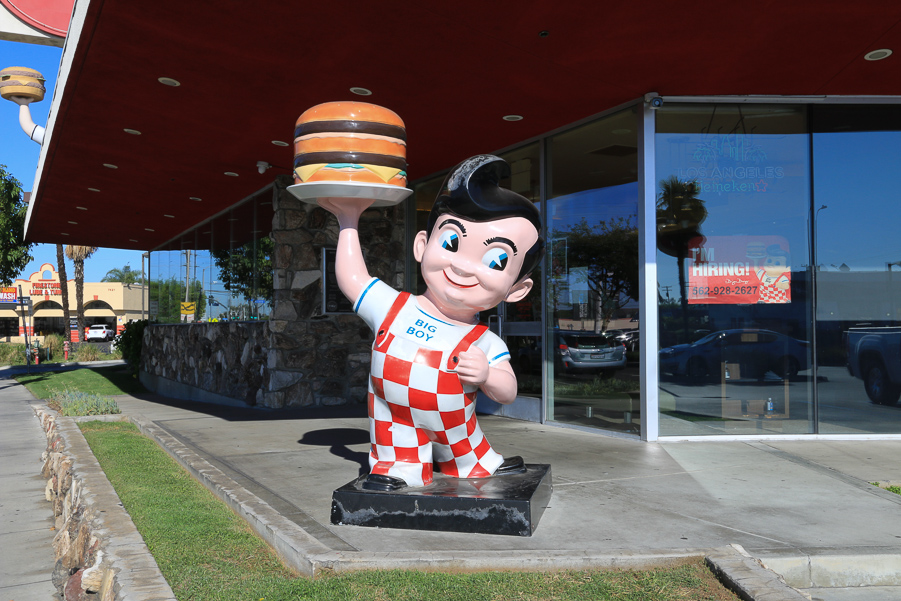 We both had the classic Big Boy burgers with French fries. Yum!