October 2, 2014 - Today's adventure brought us to Venice, CA, not to see the famous boardwalk, but to see the Venice Canal Historic District. Venice, originally called "Venice of America," was founded by tobacco millionaire Abbot Kinney in 1905 as a beach resort town and is noteworthy for its man-made canals built by Kinney and others. Before 1929, the area covered by canals was approximately three to four times as large as it is today.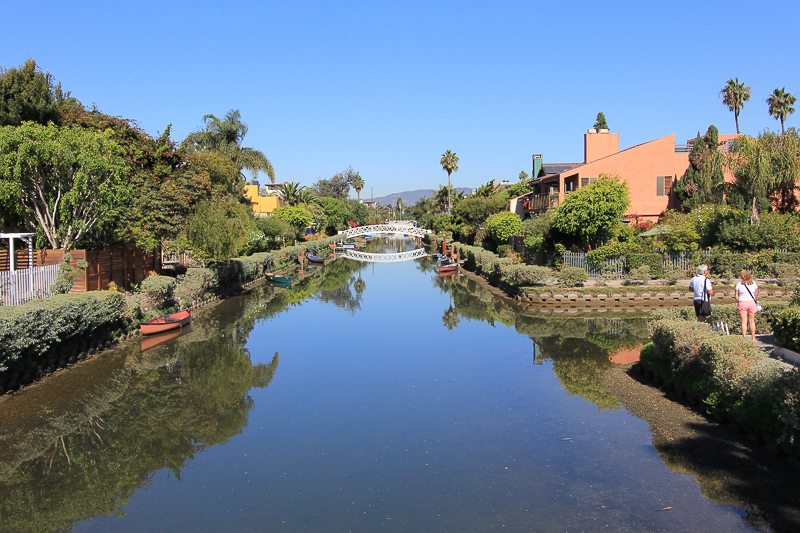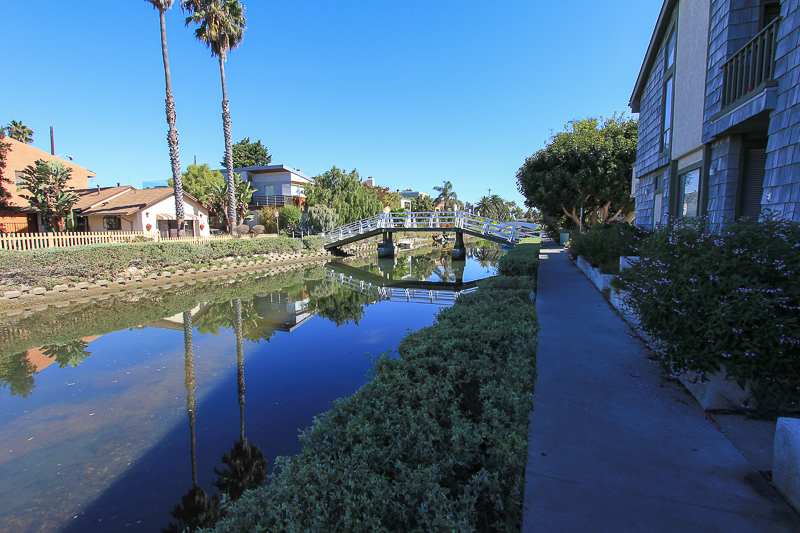 The only other canal community that we've seen in California is the Naples district of Long Beach. Comparing the two we would say that Naples was more spectacular than Venice, although some of the homes here were very attractive.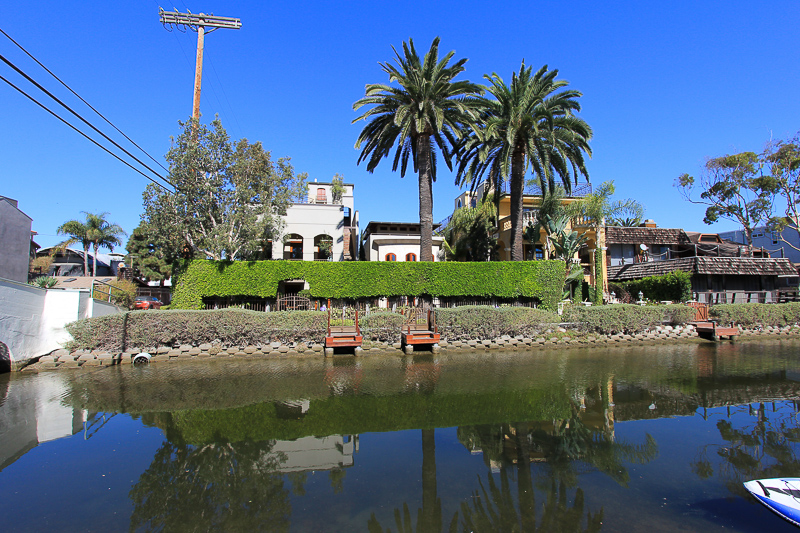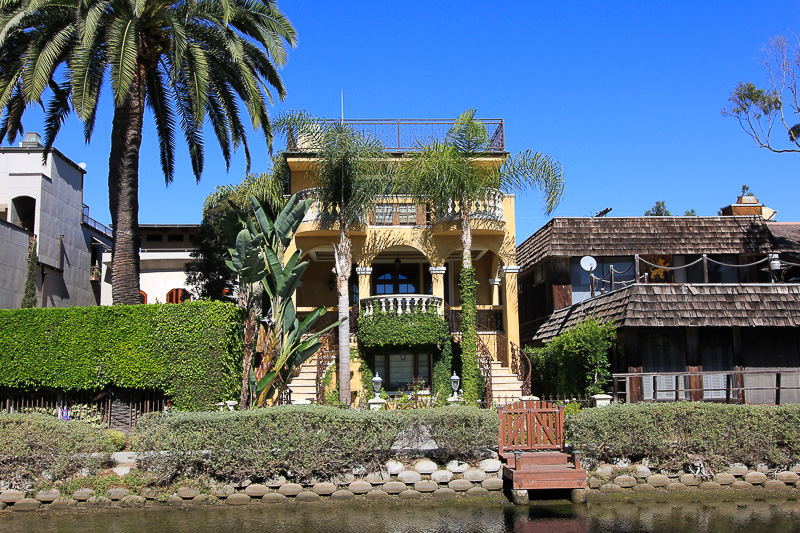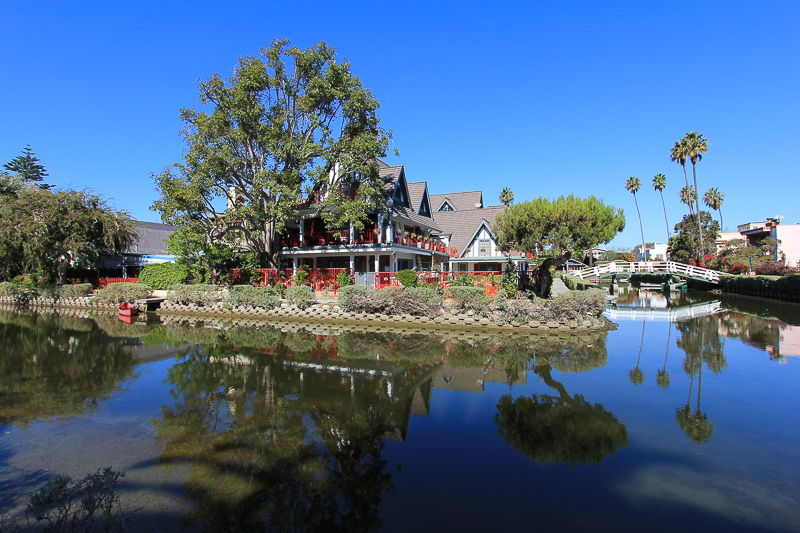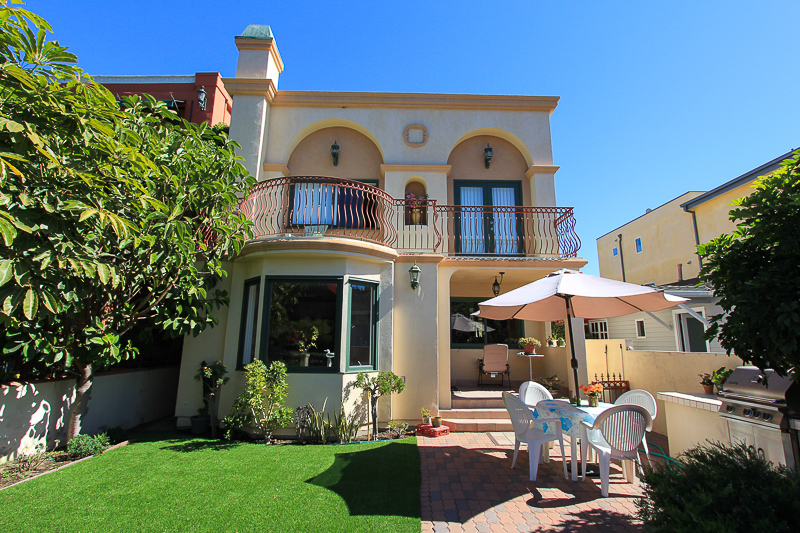 We always seem to find at least one unusual watercraft.
It was very peaceful and quiet in the neighborhood.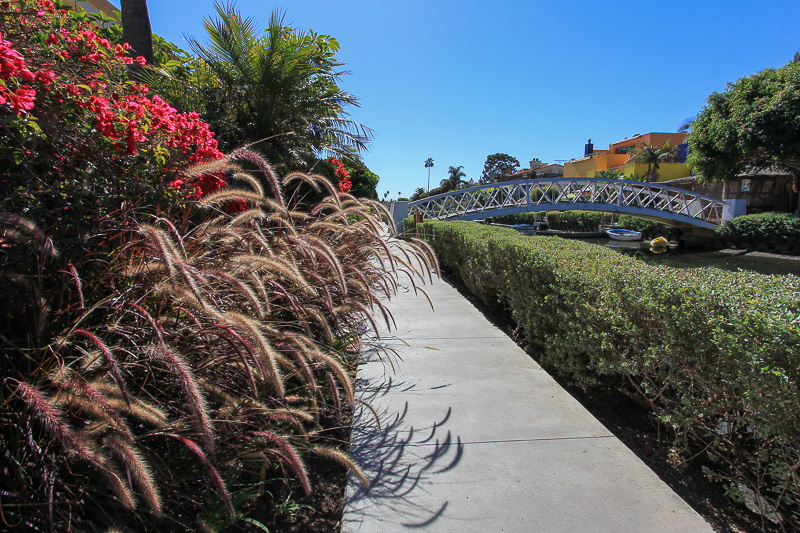 After our walking tour it was time for lunch at a new place for us, GJelina on Abbot Kinney Boulevard in Venice. It seemed a little funky at first glance but when our pizzas arrived, we thought we could be in Rome. The crusts were the thinnest we've had in California and the pizzas were fabulous. We ordered two and split them. One was their "Pomodoro Crudo" that had cherry tomatoes, burrata, garlic and basil. The second was their "Four Onion" with soft goat cheese, Asiago, Parmesan, thyme and black pepper. When we finished, neither one of us could pick which one we thought was best, they were that good! Sometimes the lunch is even better than the adventure.