November 5, 2019 - Tuesday - Today we were in the high desert to see the Vasquez Rocks Natural Area in Agua Dulce, CA. It is a 932 acre park located in the Sierra Pelona Mountains in northern Los Angeles County, CA. The rock formations were formed by rapid erosion during uplift about 25 million years ago, and then later exposed by uplift activity along the San Andreas Fault. In 1874, Tiburcio Vásquez, one of California's most notorious bandits, used these rocks to elude capture by law enforcement. His name has been associated with this geological feature ever since.
Many movies, television shows and rock videos have been filmed here. As a matter of fact, we were lucky since they were doing a shoot here yesterday.
Here's the bandito himself. We didn't know about the Zorro connection.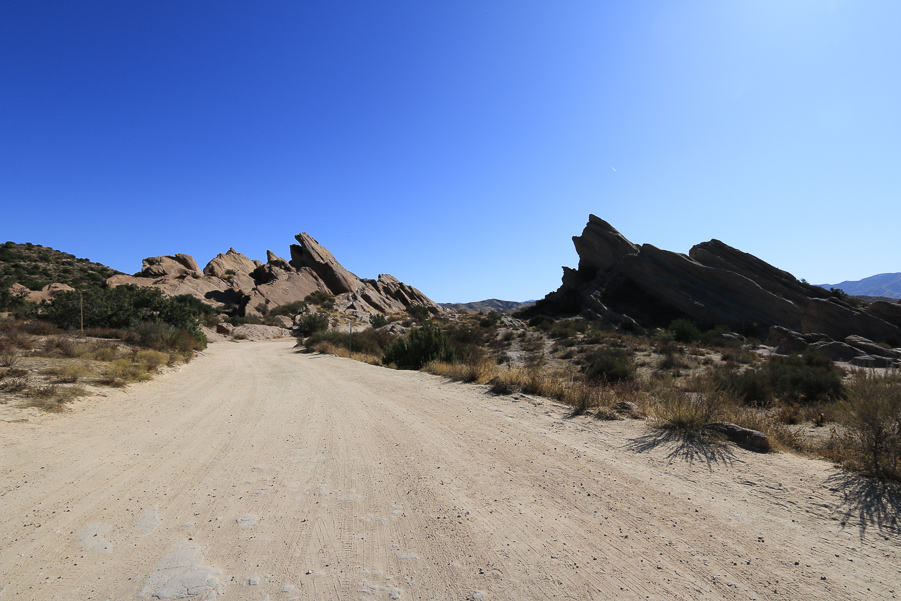 Now we both can boast about hiking the Pacific Crest Trail.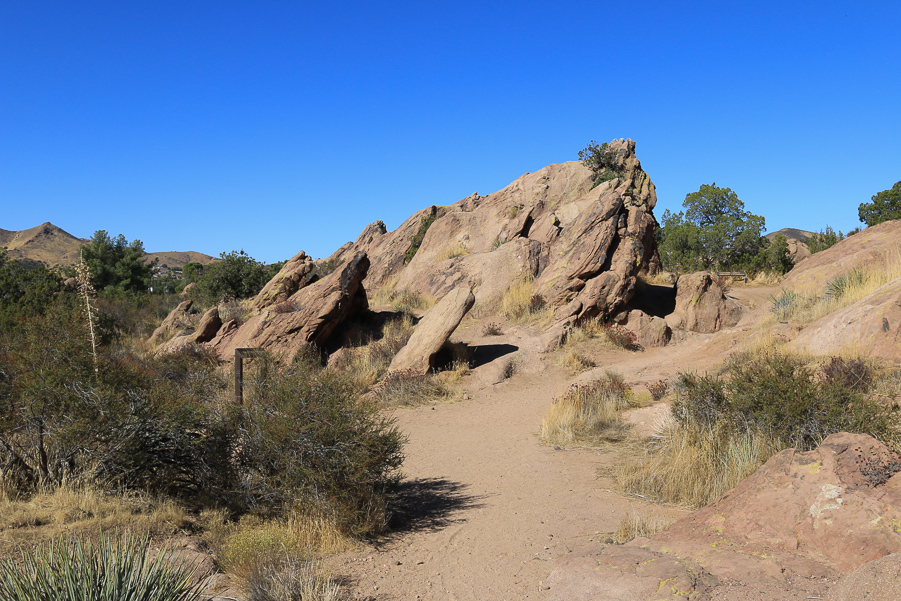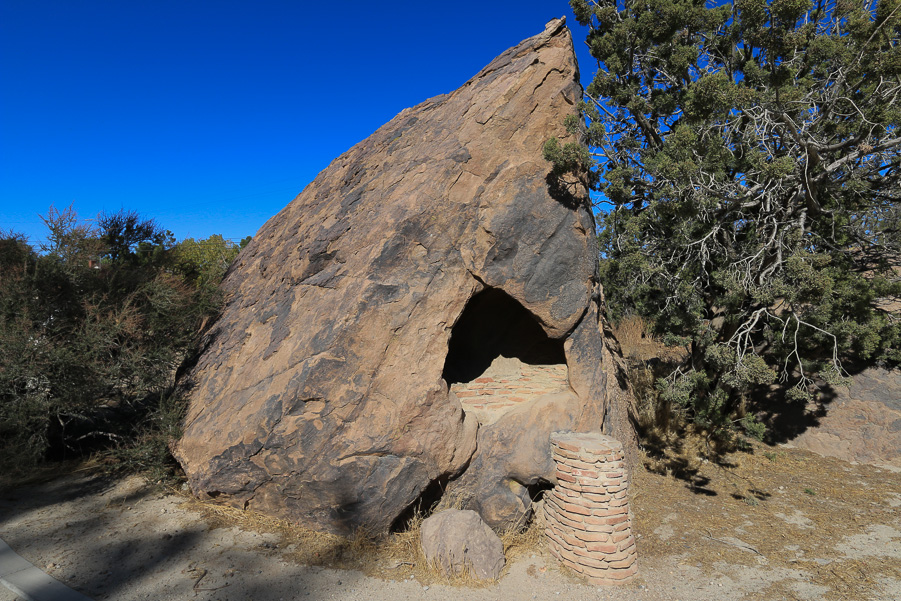 The picture above should look familiar to Star Trek fans.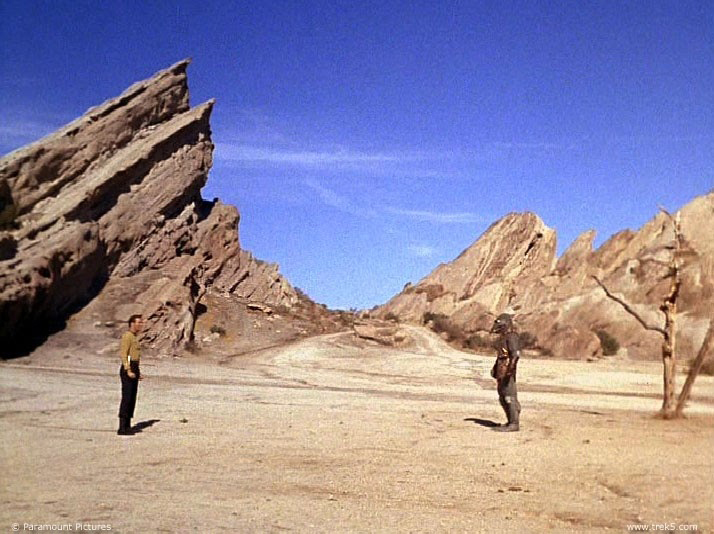 After the park we stopped for lunch at the Home Made Restaurant in Agua Dulce. It's a nice, family run business that was recommended by the docent at the Vasquez Rocks Interpretive Center.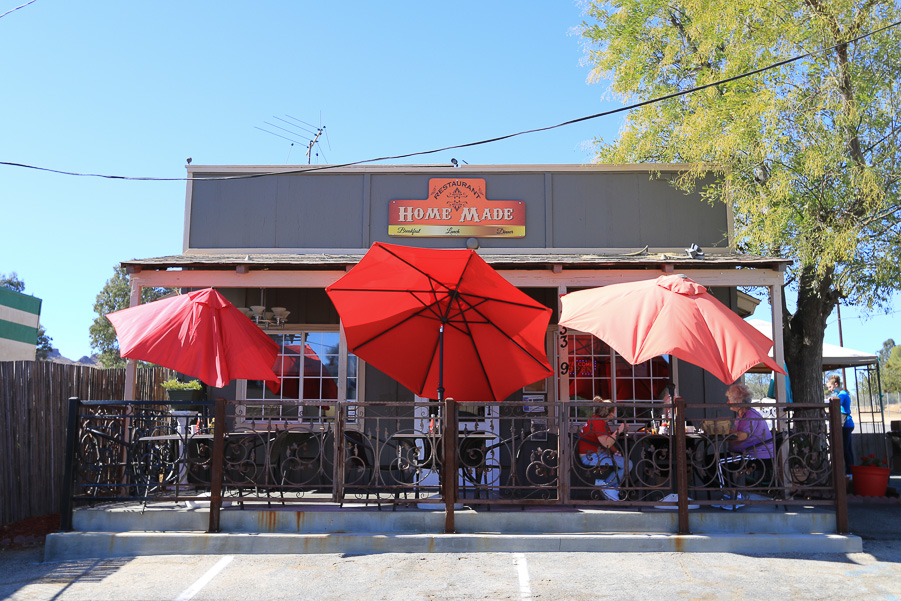 Judy had their bacon cheeseburger with onion rings.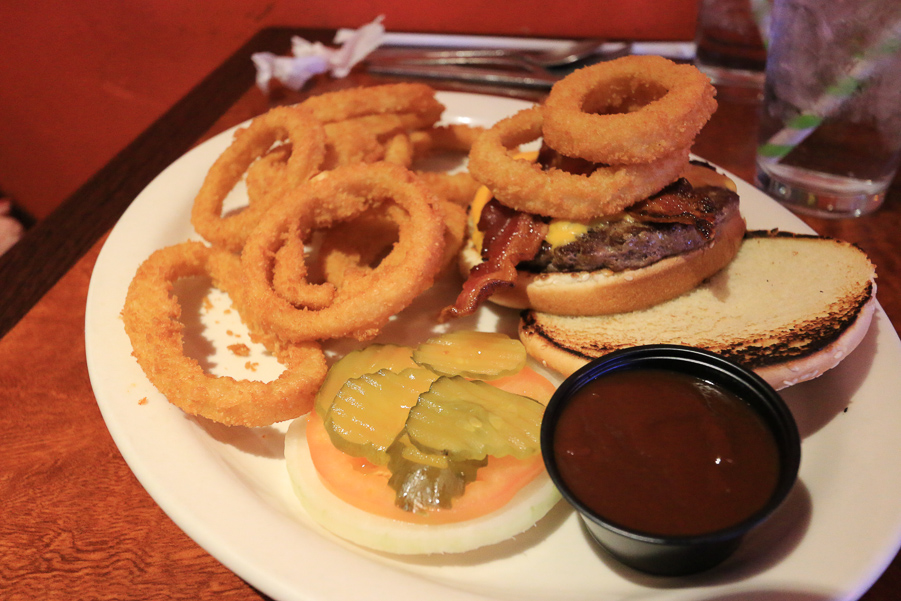 I went with their grilled ham and cheese with steak fries.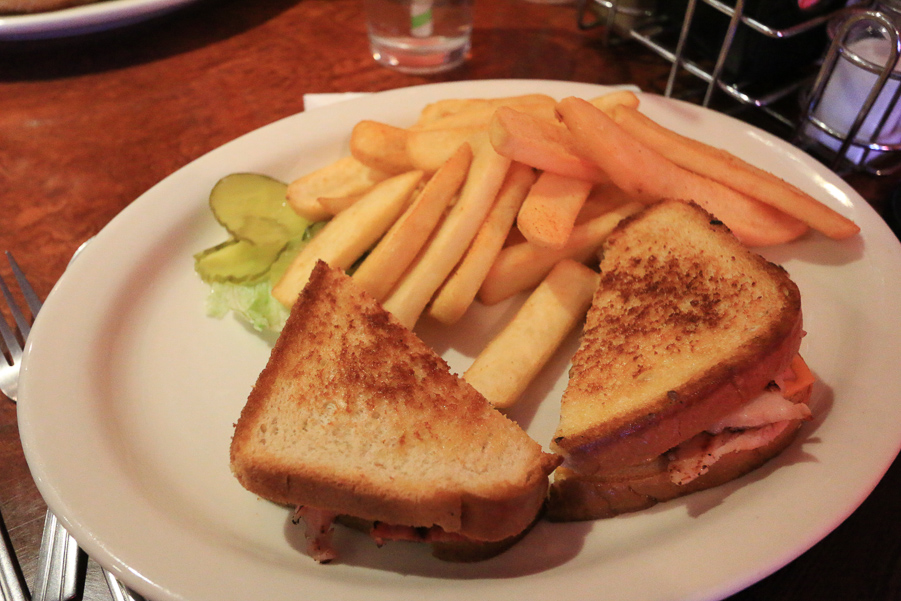 It was a beautiful day, we got a hike in and the lunch was great!