February 12, 2022 - Today we headed south to San Jacinto, CA to see the 2022 Valley Quilters Guild Quilt Show. We had seen the show in 2019 and decided that we liked it so much, we'd come back again. This organization was established in 1981 and there are currently about 100 guild members. There are many styles and techniques to this art, and you'll see that it truly is art.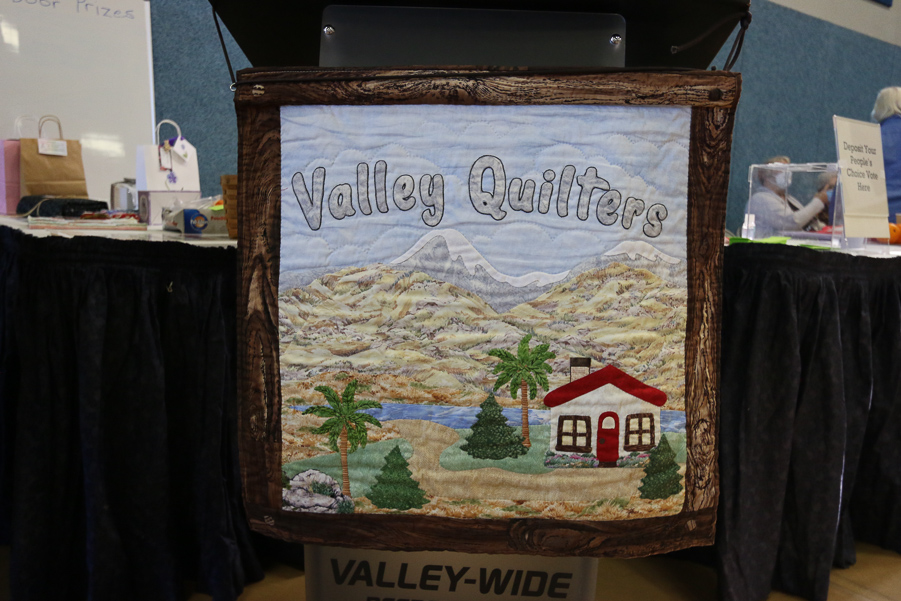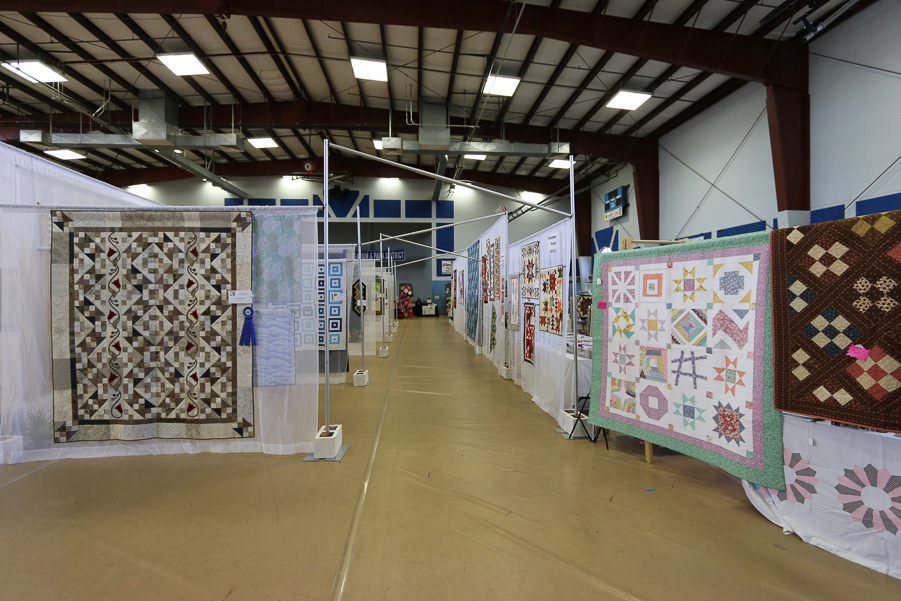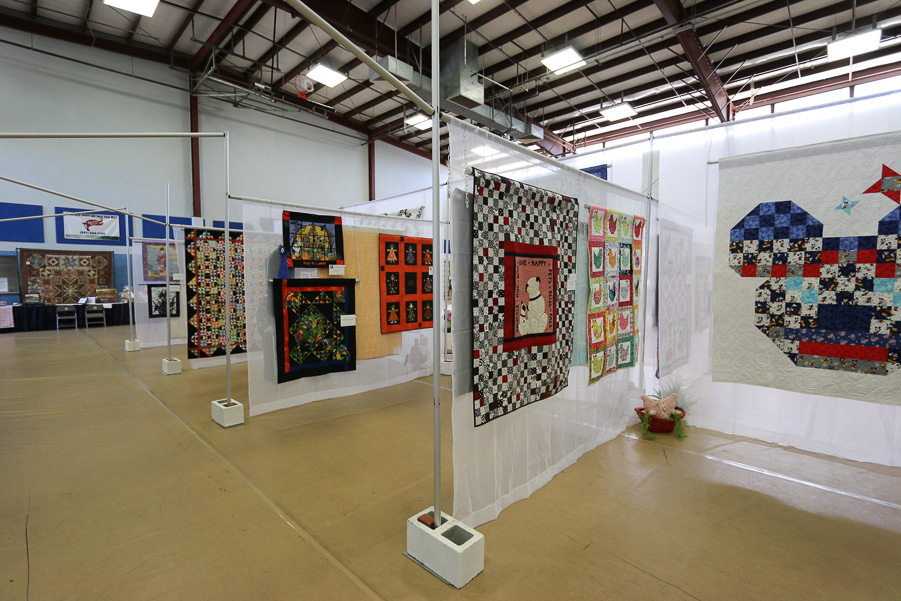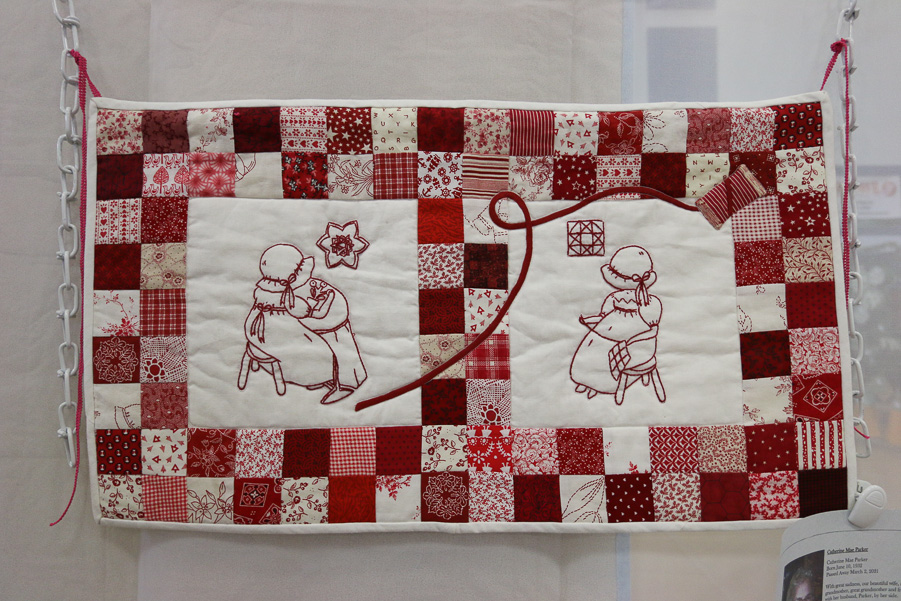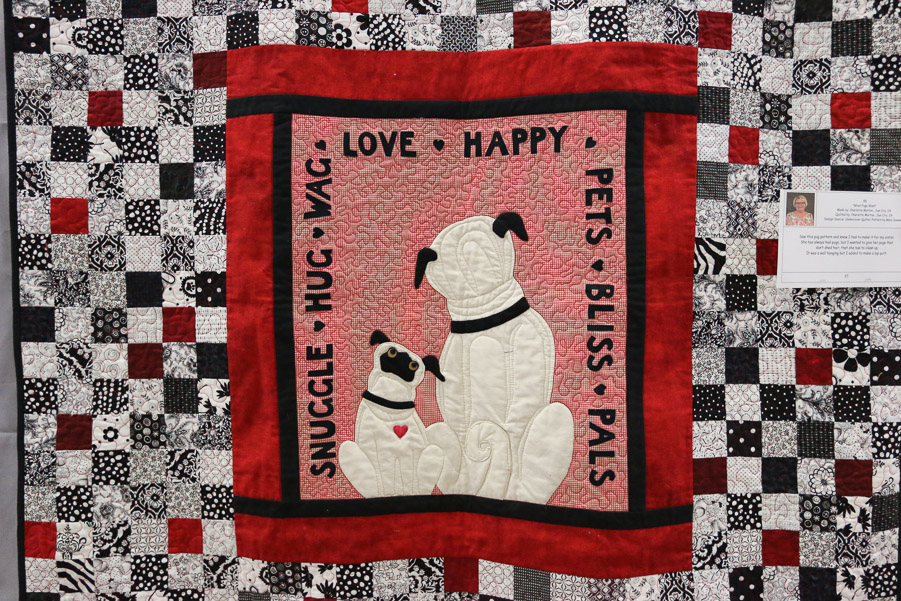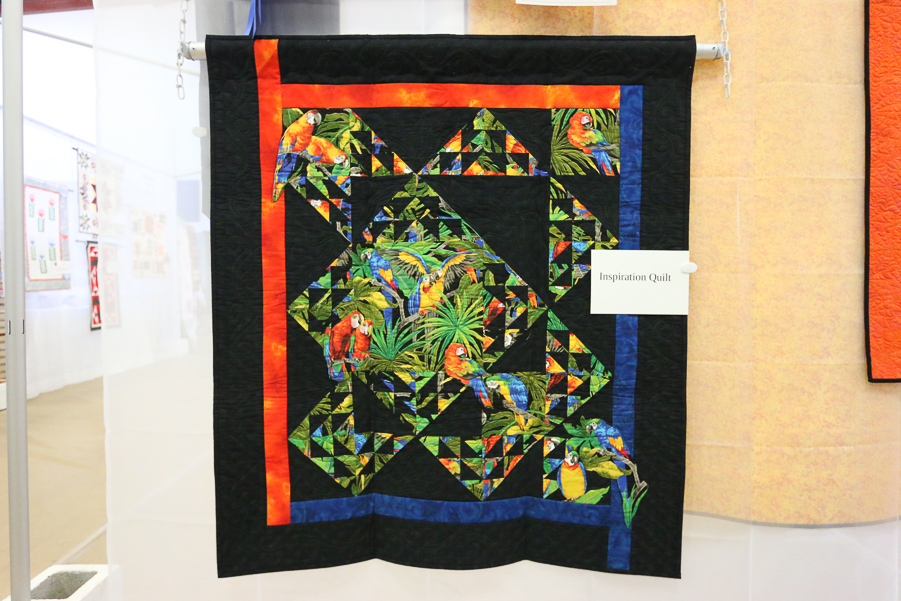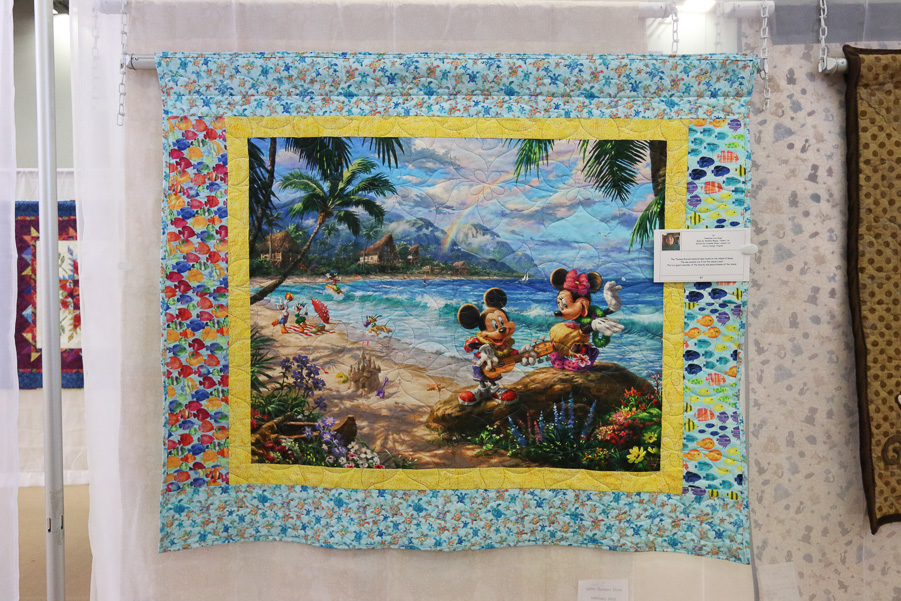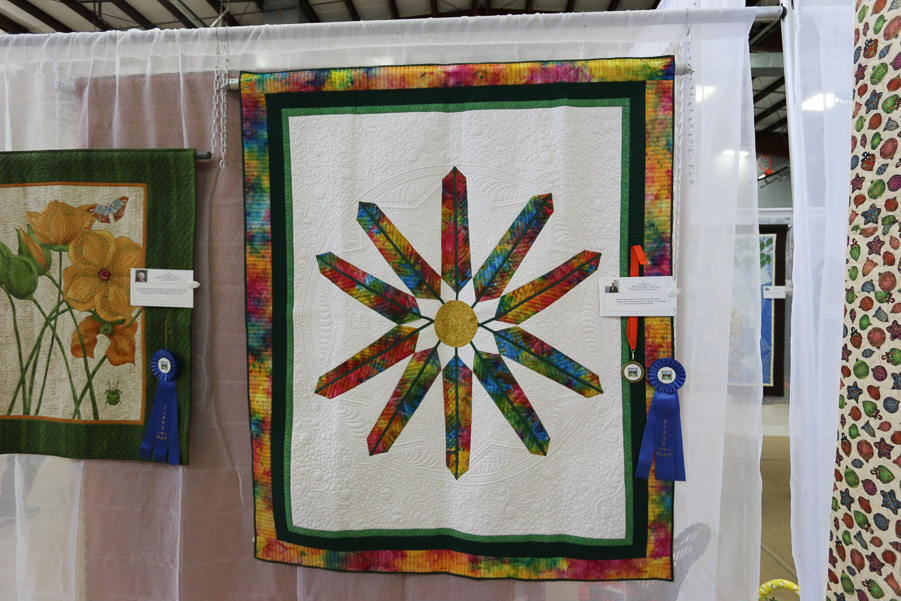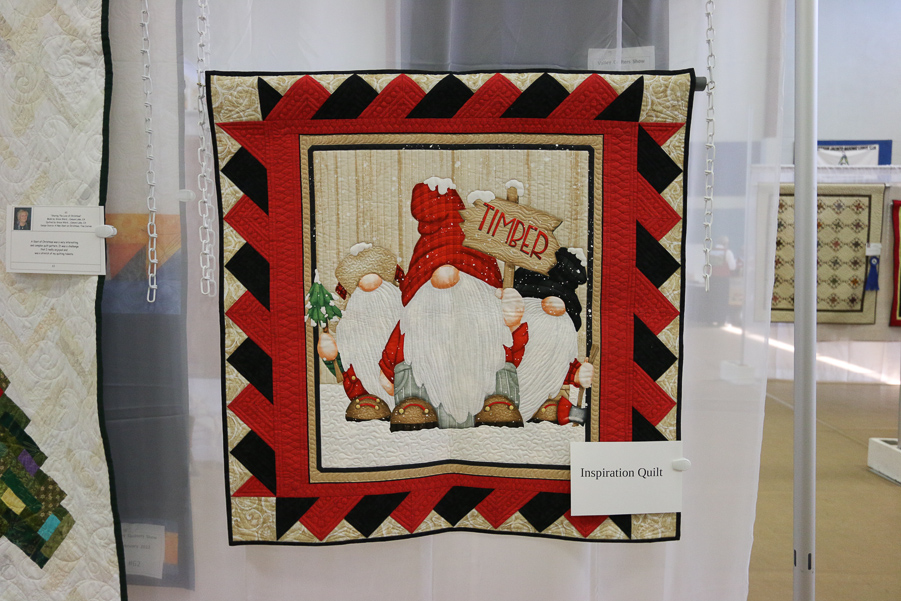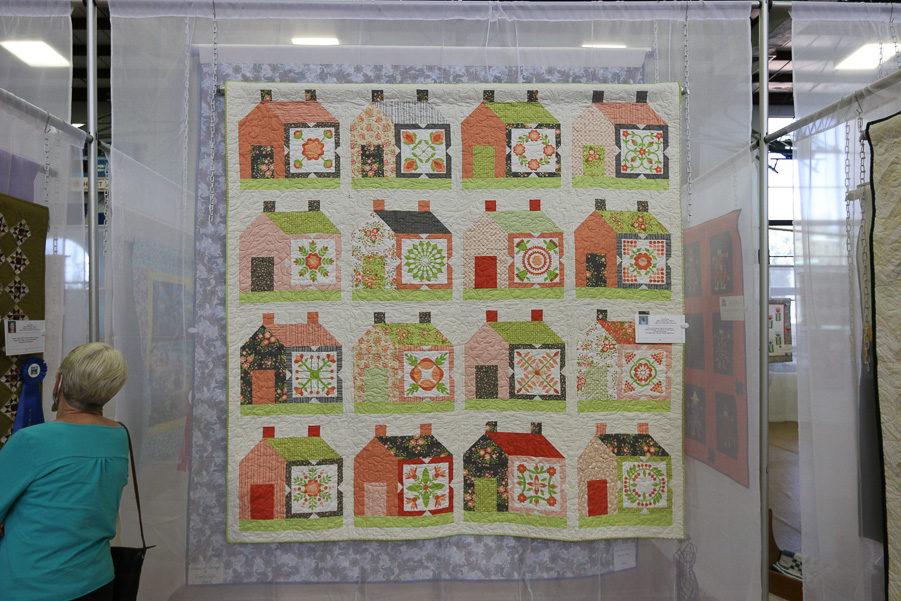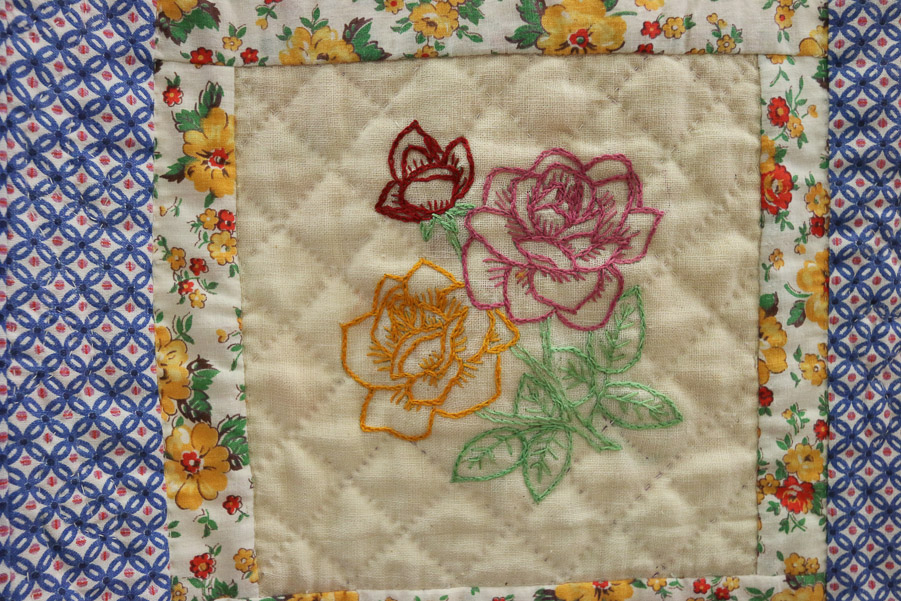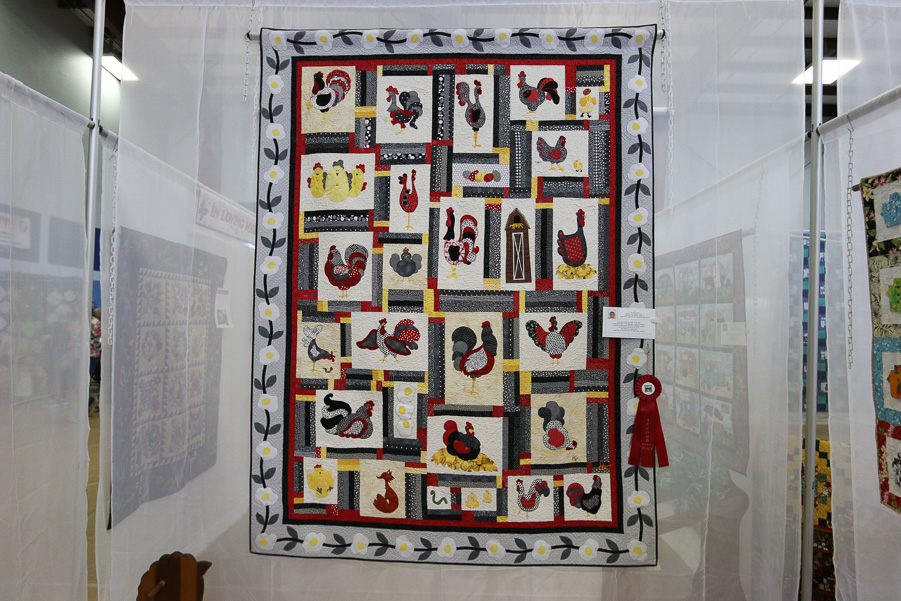 There's a fox in the hen house!
And the border is made up of sunny side eggs.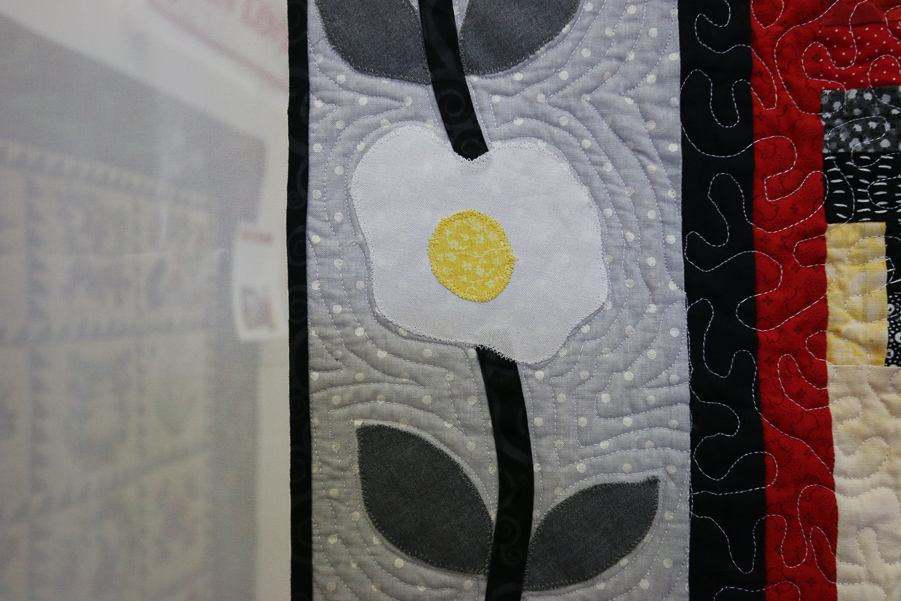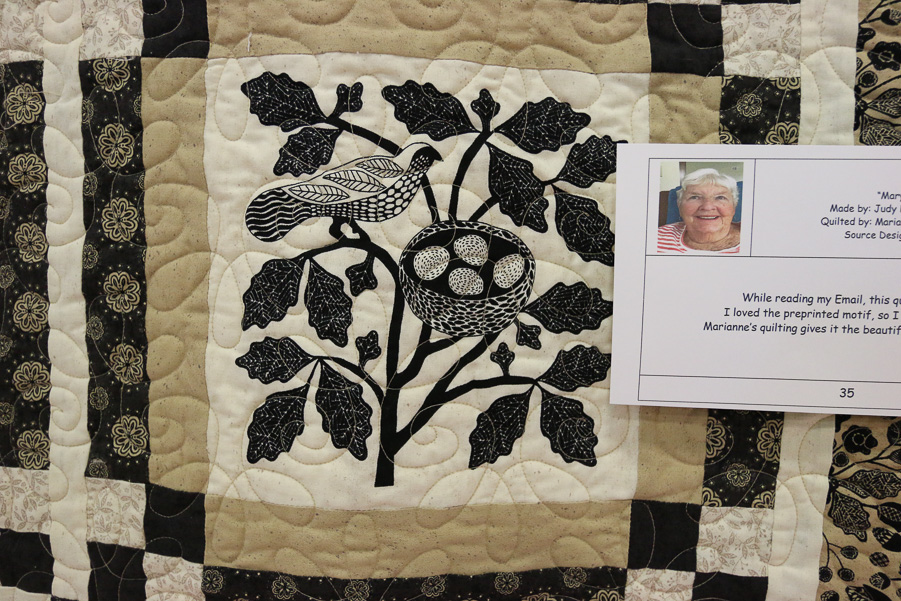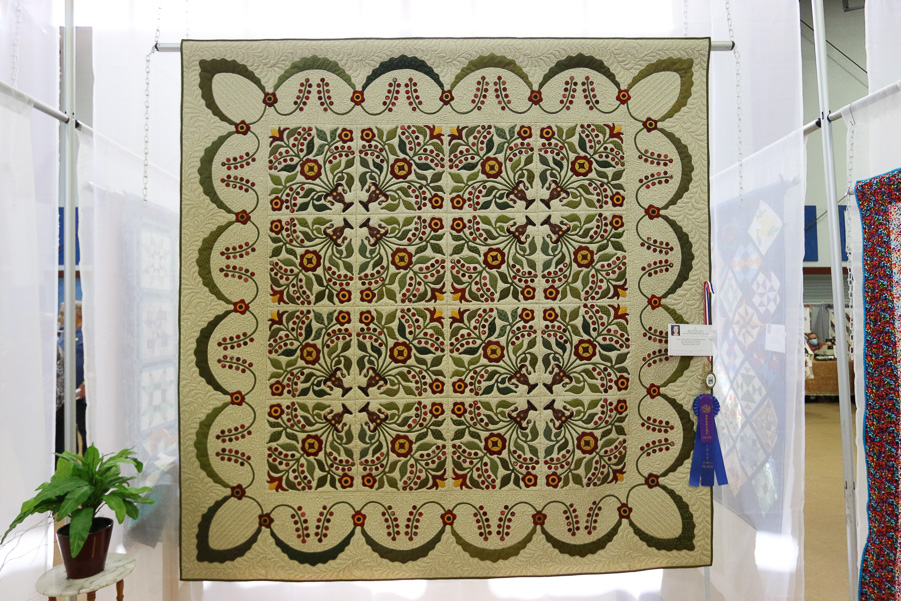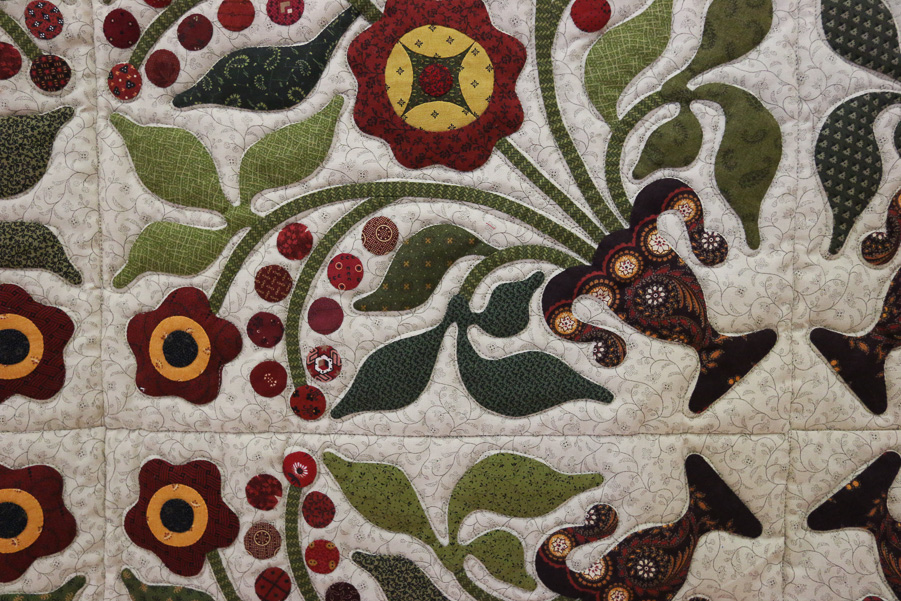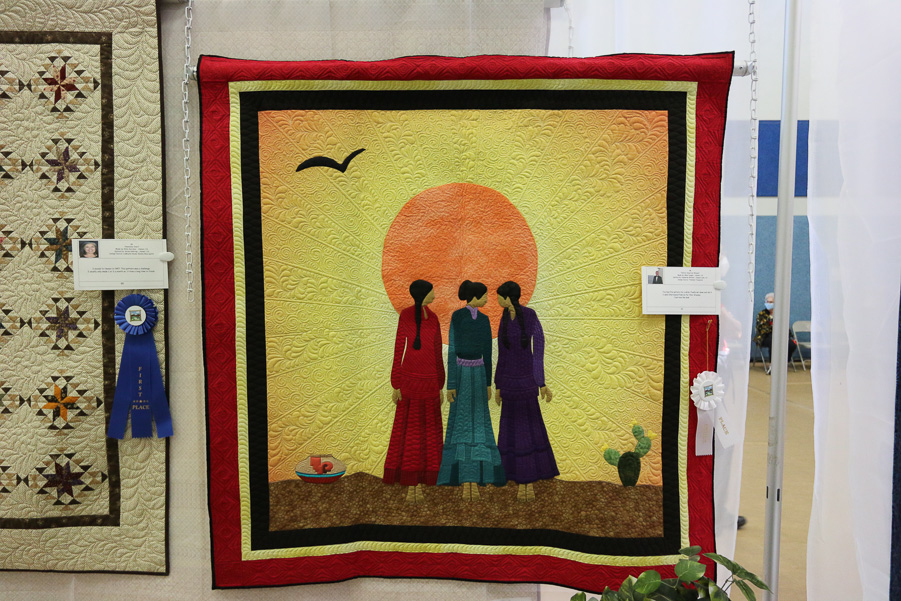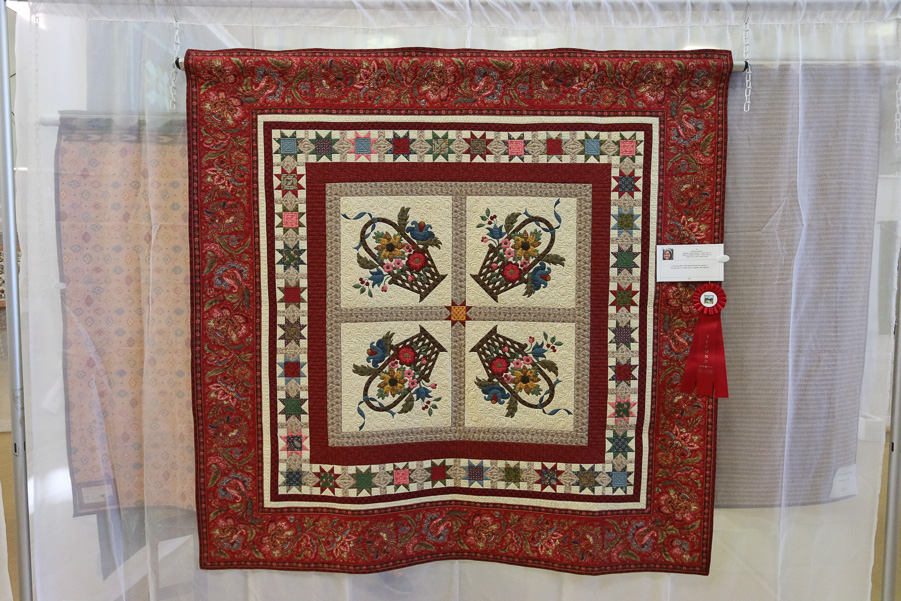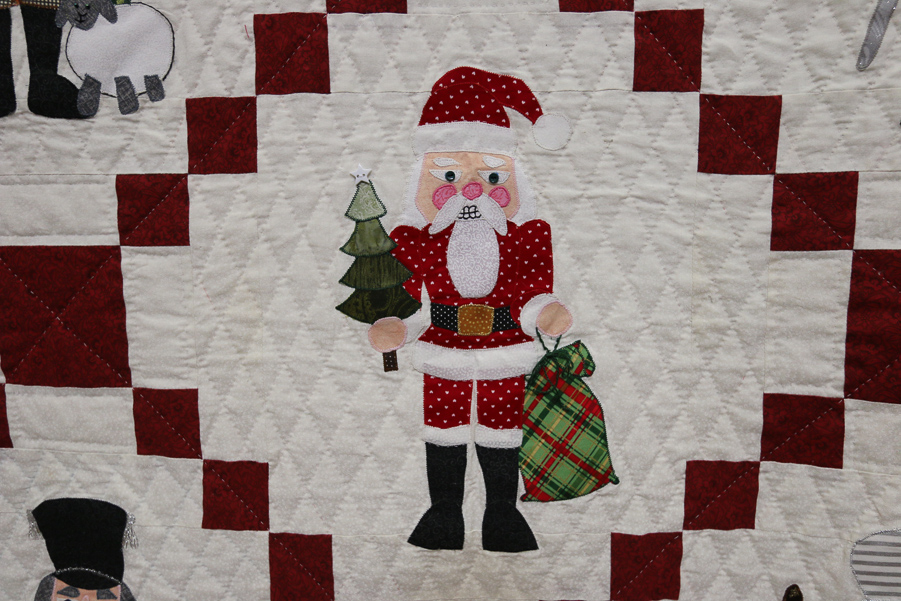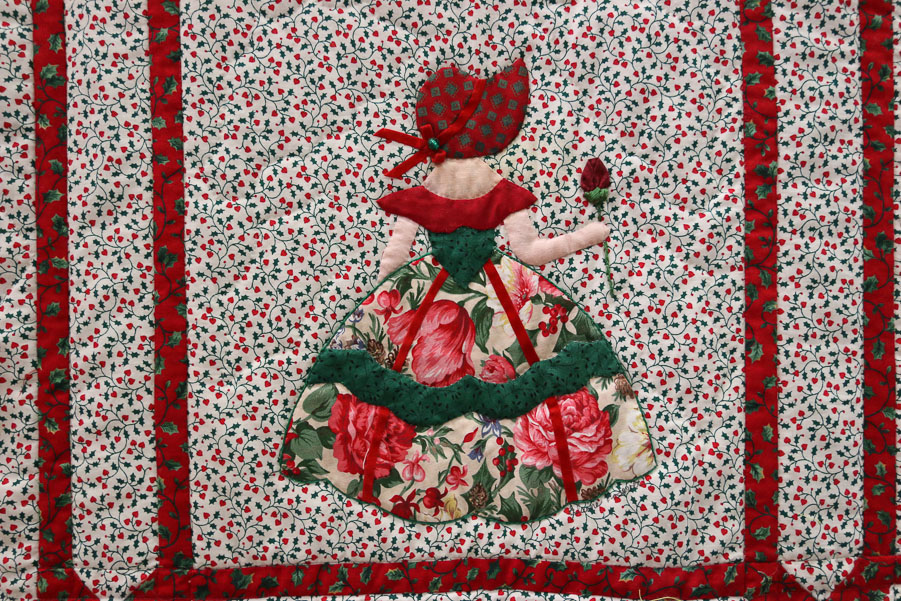 And look what I found on one of the quilts.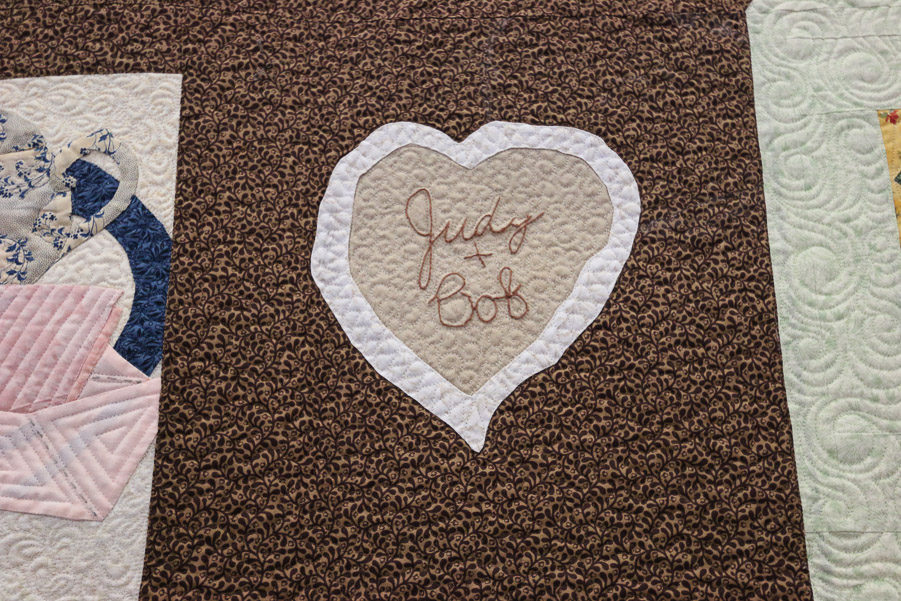 To see pictures from the 2019 Valley Quilters show, click here.
After the show it was time to eat and we went to Dattilo's Ristoránte Italiano, which we had also visited back in 2019. It's been in business for 32 years and it's charming.
I had their "Eggplant Parmigiana" that was delicious.
Judy had their "Veal Saltimbocca alla Romana" with proscuitto, sage and cheese. The sauce was outstanding!