March 14, 2019 - Thursday - Today it was another adventure down "Memory Lane" for Judy since we were in Van Nuys, CA to see the new location of the Valley Relics Museum. We had visited their original location in Chatsworth back in 2017, but, they ran out of space and now occupy two brand new aircraft hangers at the Van Nuys Airport. This one of a kind pop culture museum features neon signs, classic cars, rare documents, yearbooks, restaurant menus, art, western clothing, vintage BMX bicycles, and more!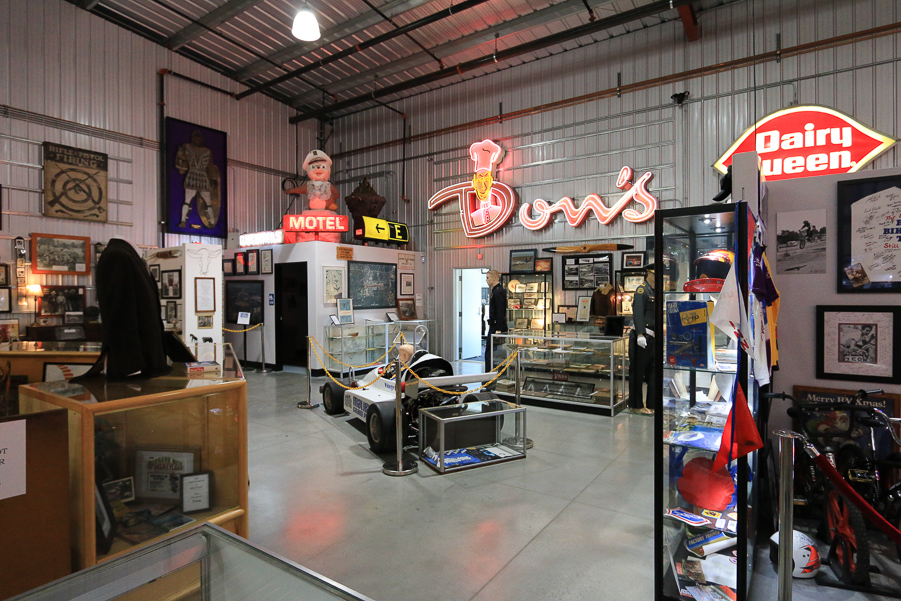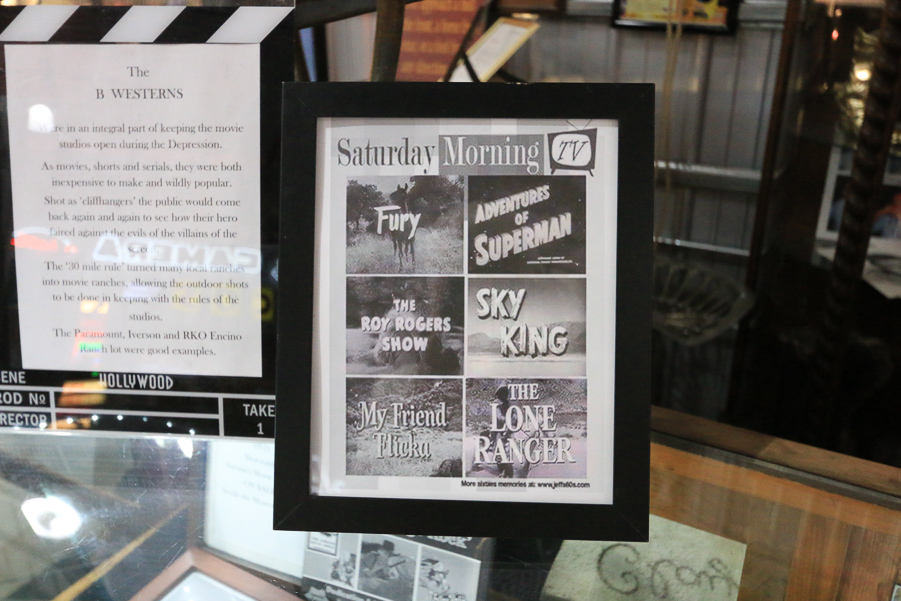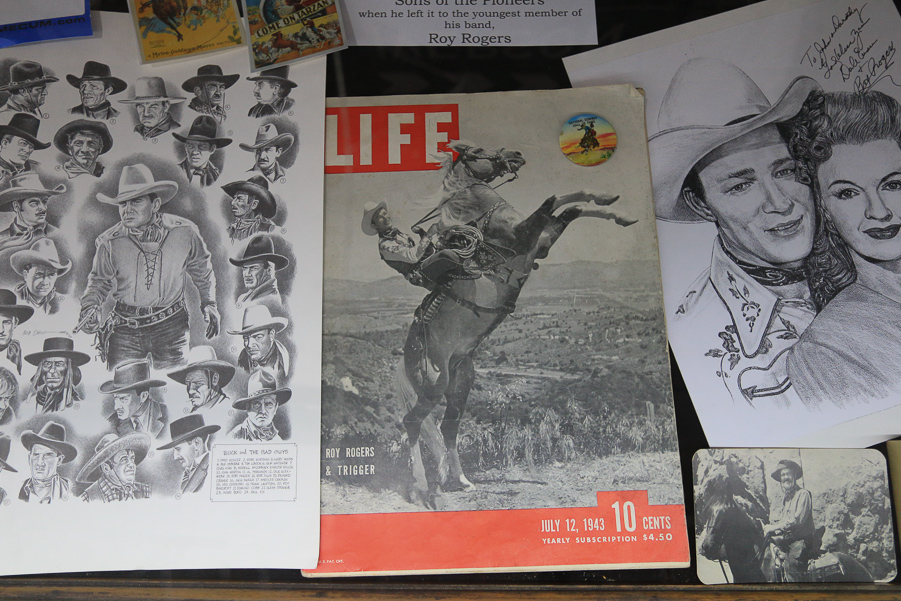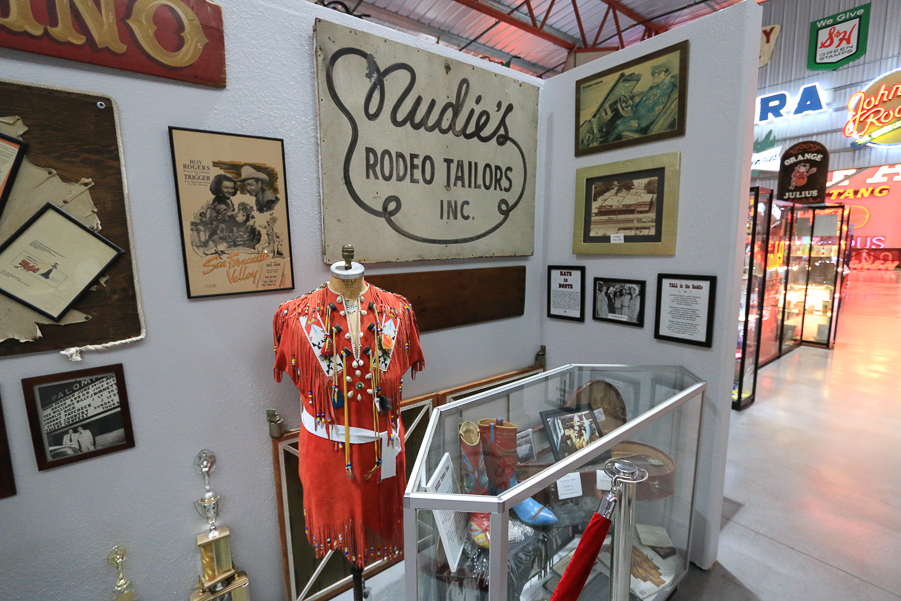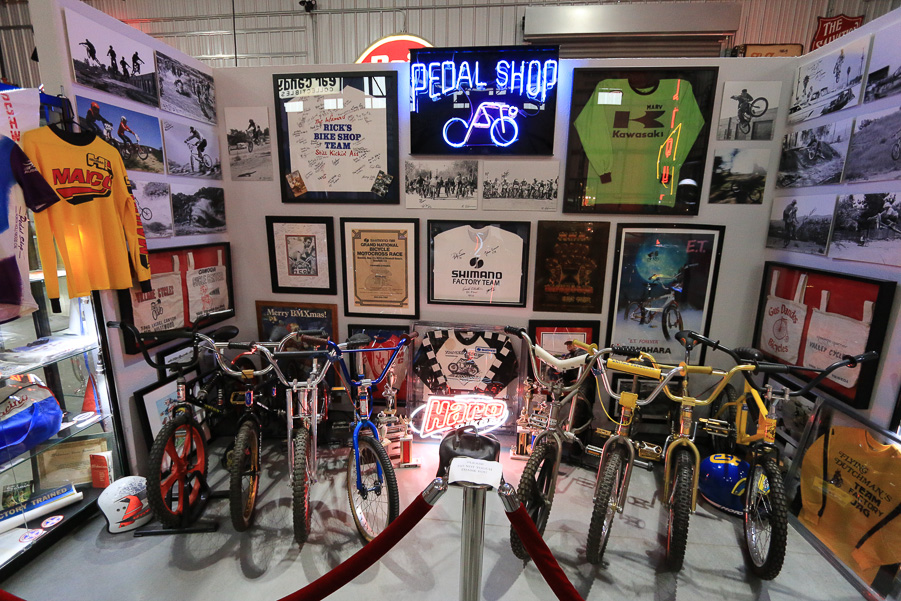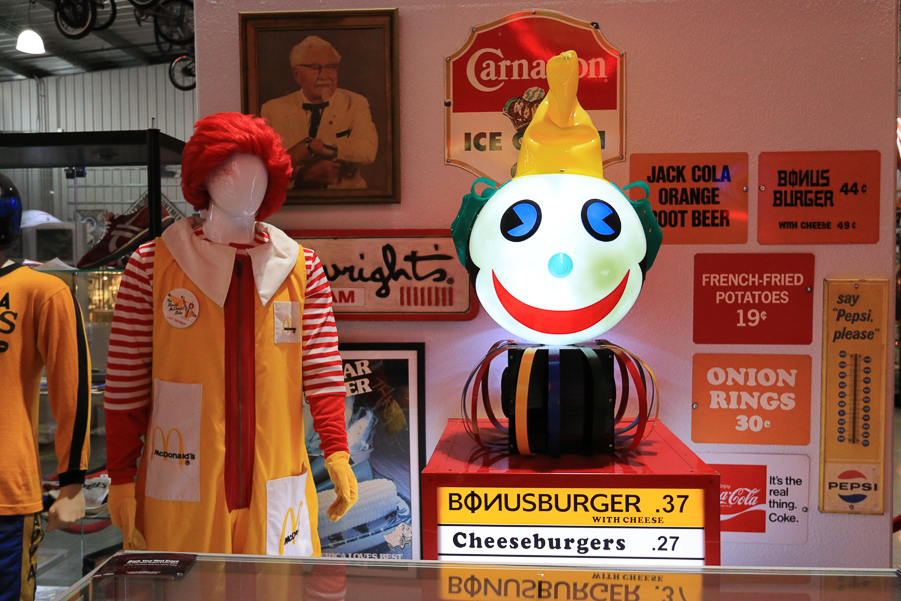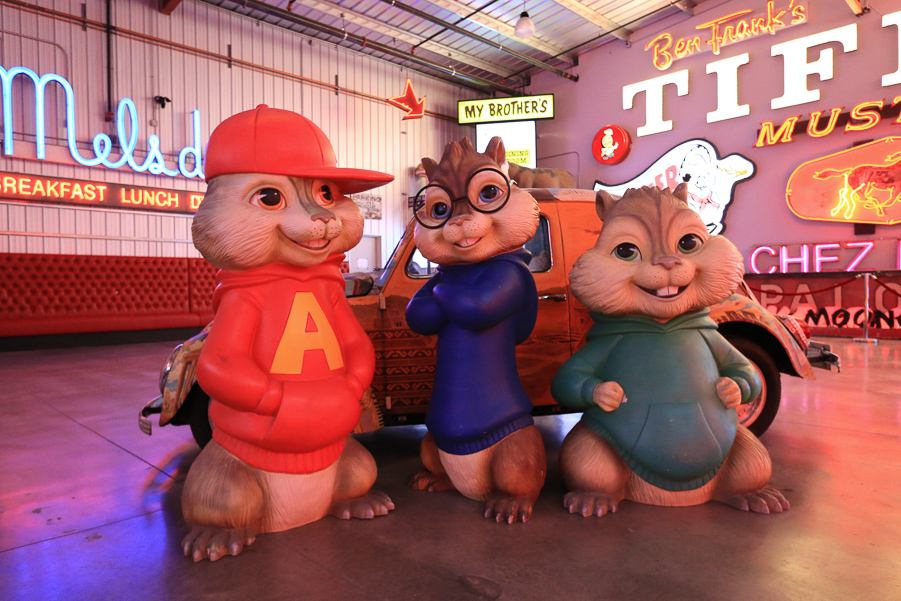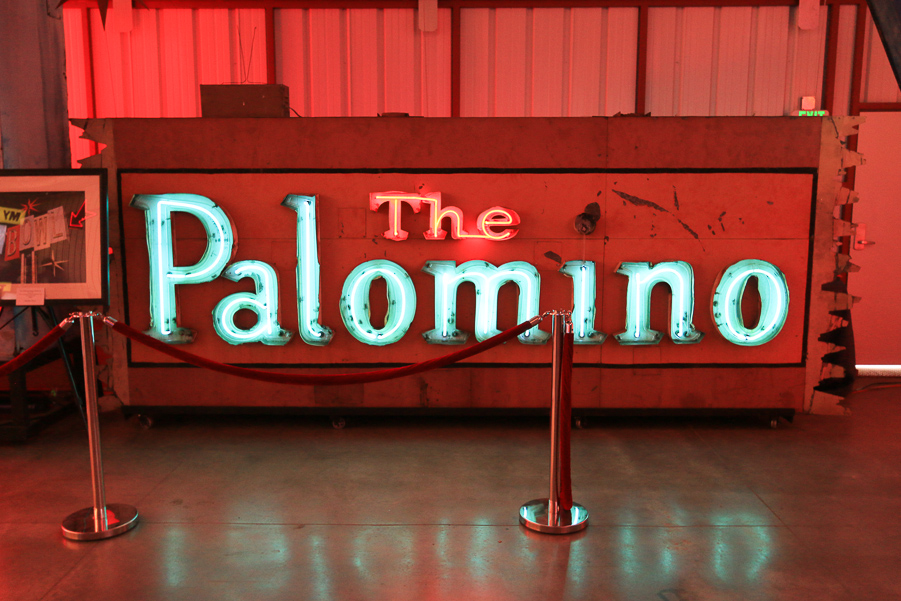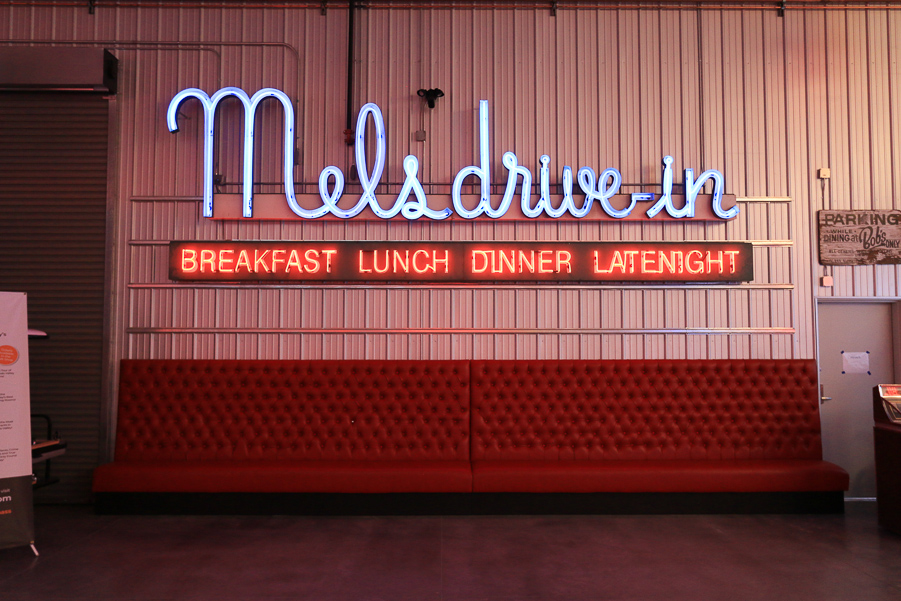 We had a little time after the museum to make one more stop before heading home. Our destination was only a few miles away in Tarzana. Tarzana is on the site of a former ranch owned by author Edgar Rice Burroughs and it's named after Burroughs' fictional jungle hero, Tarzan. Tarzana is home to the famous Norman's Rare Guitars. Normanís Rare Guitars first opened in 1975 and his amazing collection of hard-to-find vintage guitars, such as, Gibson, Fender, Rickenbacker, Martin, and Gretsch, earned him credibility among collectors, musicians, and many high profile artists and bands from around the world.
That's Norman having a conversation with the man with the glasses.
The inventory is huge!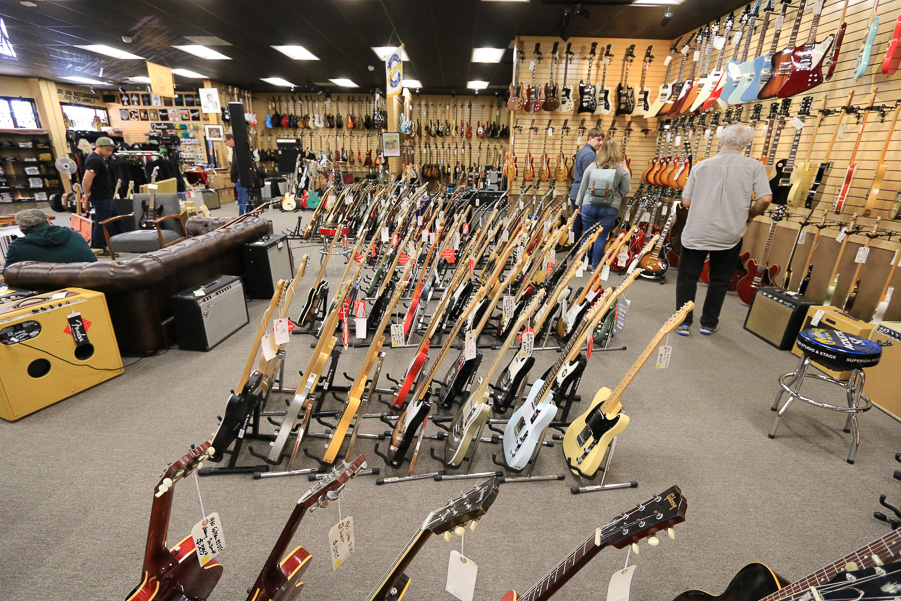 Before the museum we stopped for lunch at the nearby Beeps Diner, a "Valley Favorite Since 1956." Unlike faux nostalgia restaurants such as Johnny Rockets, Beeps is the real deal. The place doesnít play at being old school, with carhops on roller skates. Instead, they flip the burgers, mix the malts, shake the shakes and crisp the fries.
The menu is substantial, so making a choice isn't easy here.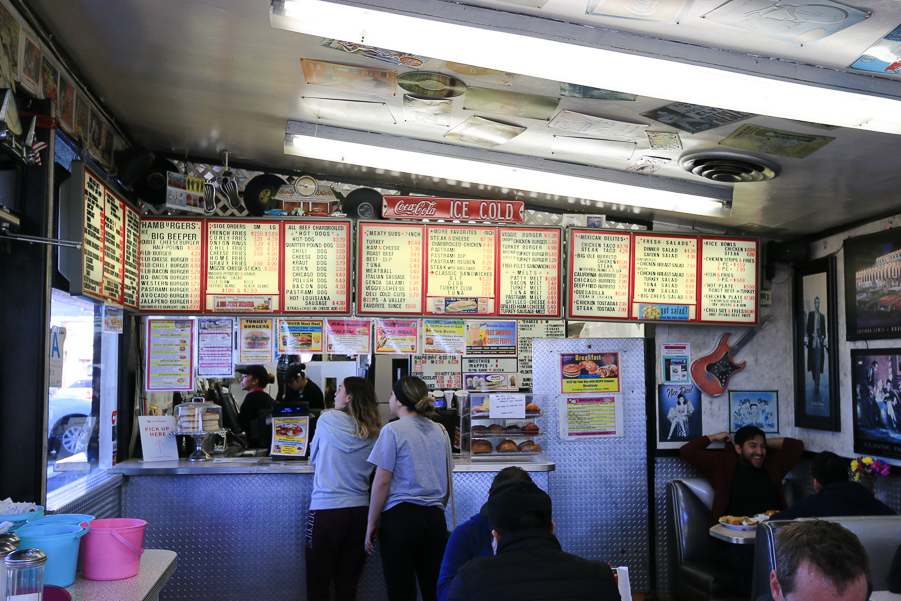 We chose chili cheese dogs, French fries and a chocolate malt. We loved it!