July 12, 2014 - Today we were back in Los Angeles for a tour of Union Station. It's the main railway station in Los Angeles and the largest railroad passenger terminal in the Western United States. Opened in May 1939, the Los Angeles Union Station is marked by colorful tiles, shady arcades, fountains and towering palms, making it the epitome of Southern California glamour.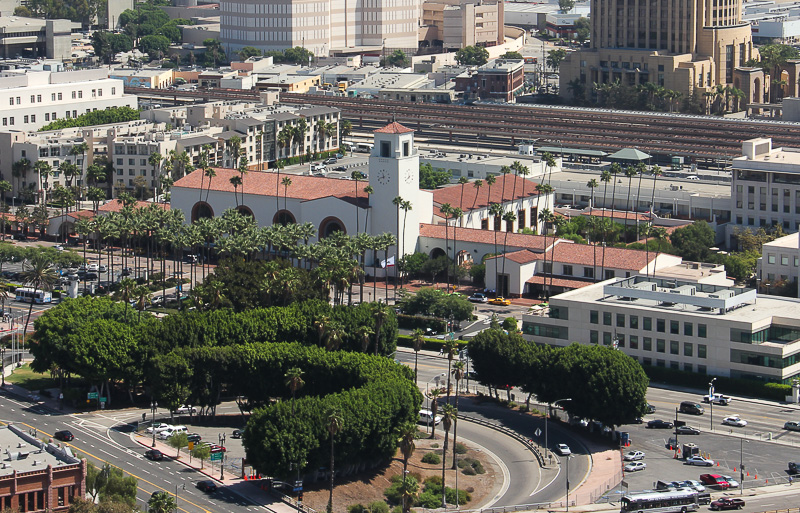 The grand building that exists today was designed in part by John Parkinson and Donald Parkinson, the famous father and son duo who founded The Parkinson Firm of Los Angeles. The building's architecture combines Spanish Colonial Revival, Mission Revival, and Art Deco (Streamline Moderne), with architectural details such as eight-pointed stars. Other Los Angeles buildings designed by the Parkinsons include the Los Angeles Memorial Coliseum, Los Angeles City Hall, and the Bullocks Wilshire department store. This is the waiting room.
This is the entrance to the famous "Fred Harvey Restaurant," which was one of many that were located in railroad depots across the American Southwest.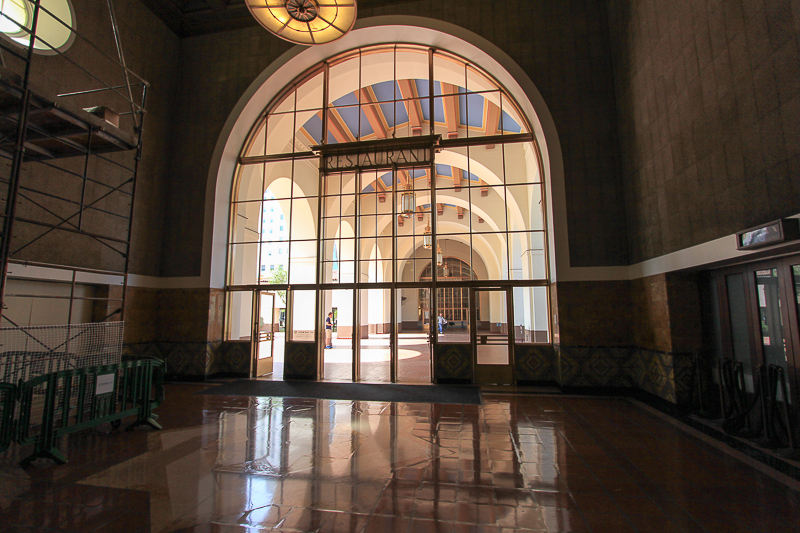 The restaurant closed in 1967 but the room is still used for catered functions and movie shoots.
The original ticket concourse is the largest room in Union Station and has 62 foot high ceilings and a 110 foot counter.
The grounds surrounding the terminal were designed for the enjoyment of the many passengers passing through the station.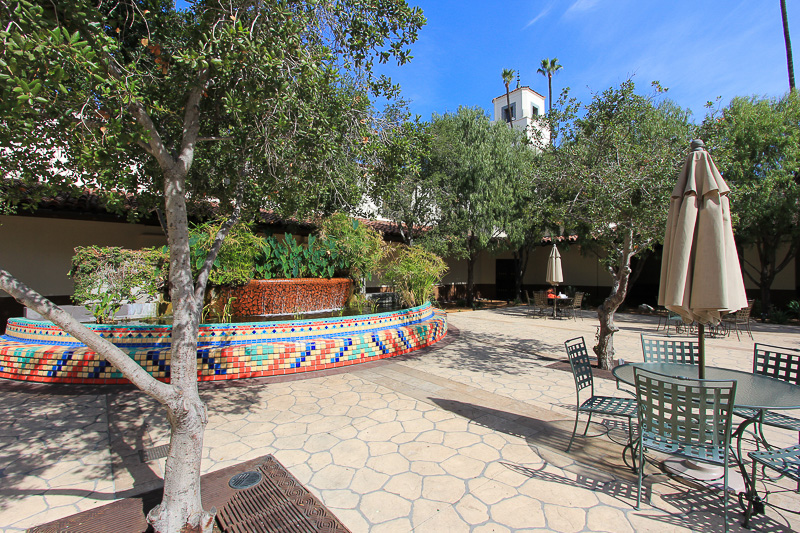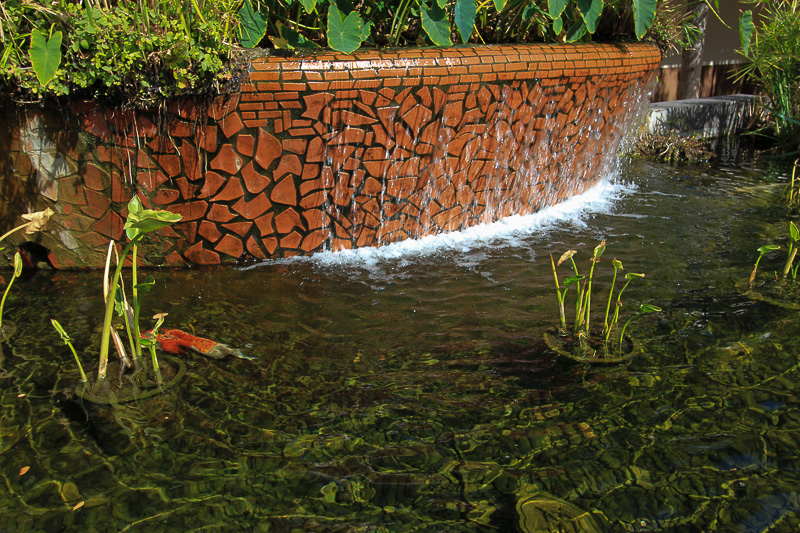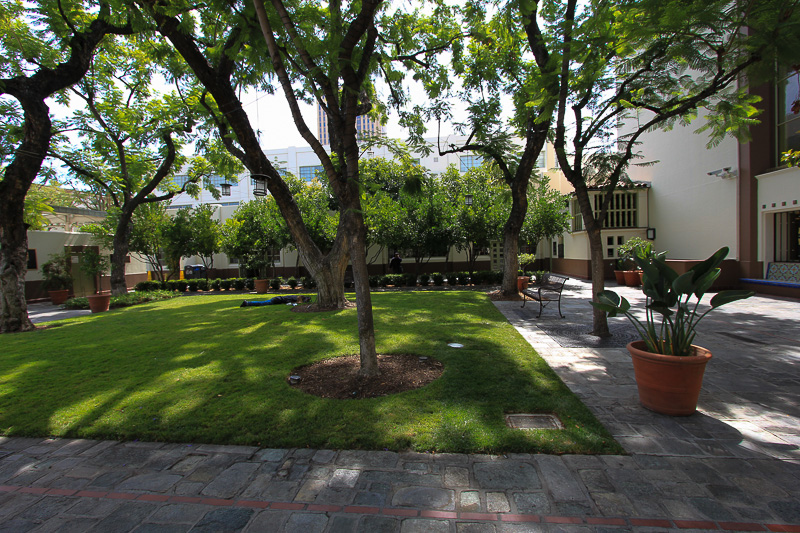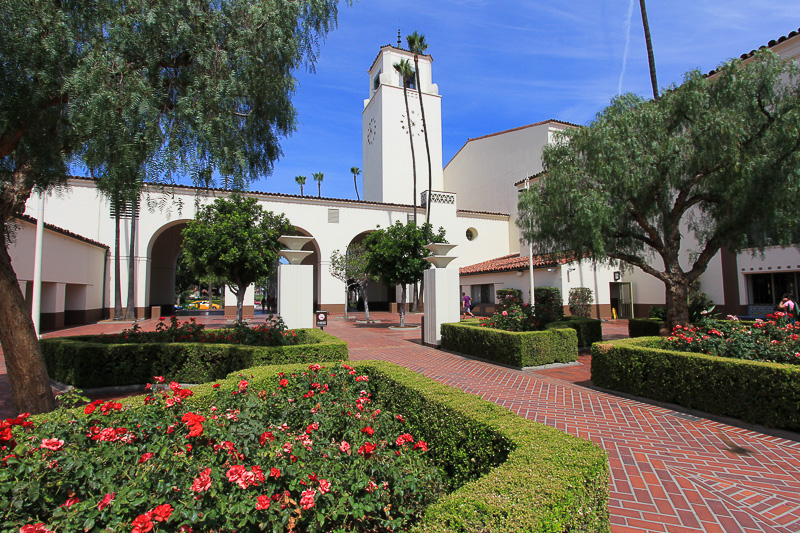 This is the East Portal of the station that now serves as a gateway to light rail, subway and bus platforms.
Happy 75th anniversary Union Station!
Since our tour started at 10:00 AM, we both had a very big breakfast at Norm's to keep us fueled for the tour.