July 2, 2013 - Today's adventure brought us to Westwood, CA to visit the campus of UCLA, the second oldest institution in the California university system, UC Berkeley being the oldest. However, with 40,000 students, it has the largest enrollment in the state of California and is the most popular university in the United States by number of applicants (over 80,000 applicants for the freshmen class of 2013). The school mascot is the Bruin.
Overall, the campus is fairly modern and we didn't get to see as many older buildings like we had seen at Caltech. Royce Hall is one of the original buildings dating back to 1929.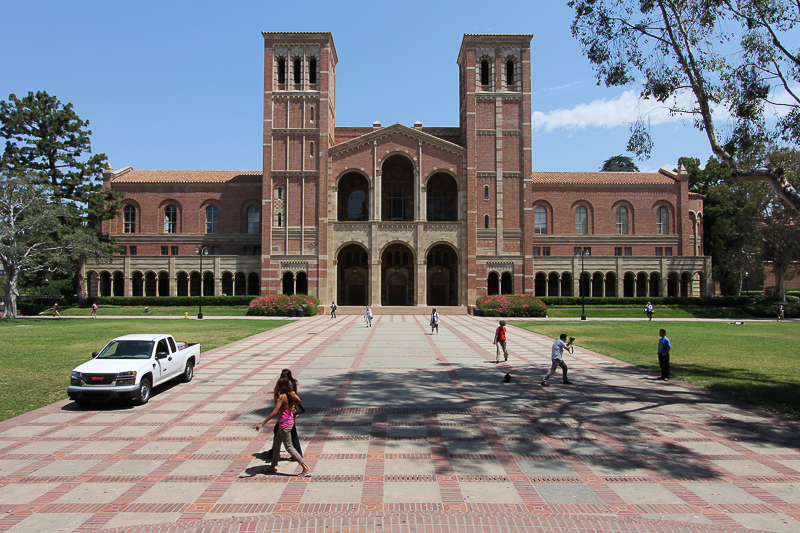 However, at 400 acres, the campus grounds are very beautiful.
A statue of John Wooden, UCLA's legendary basketball coach, stands outside the Pauley Pavilion.
The most visually outstanding building was the Powell Library.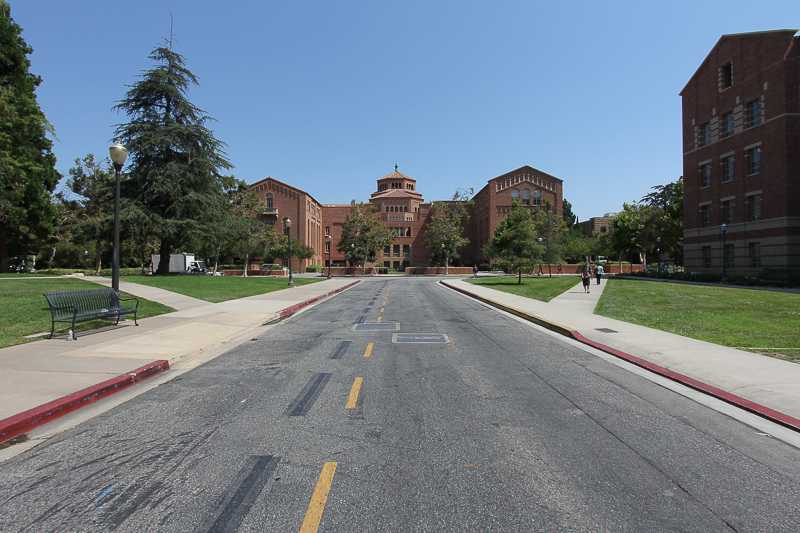 The Powell Library has in its collection over eight million books and 70,000 serials.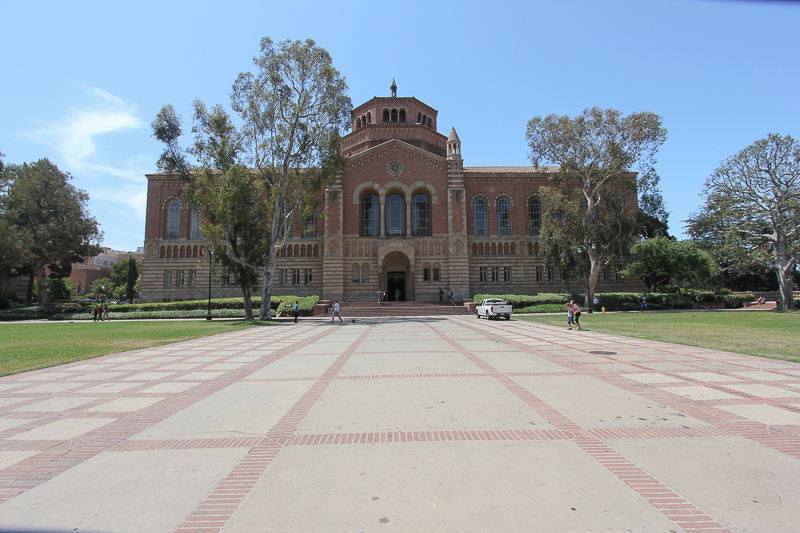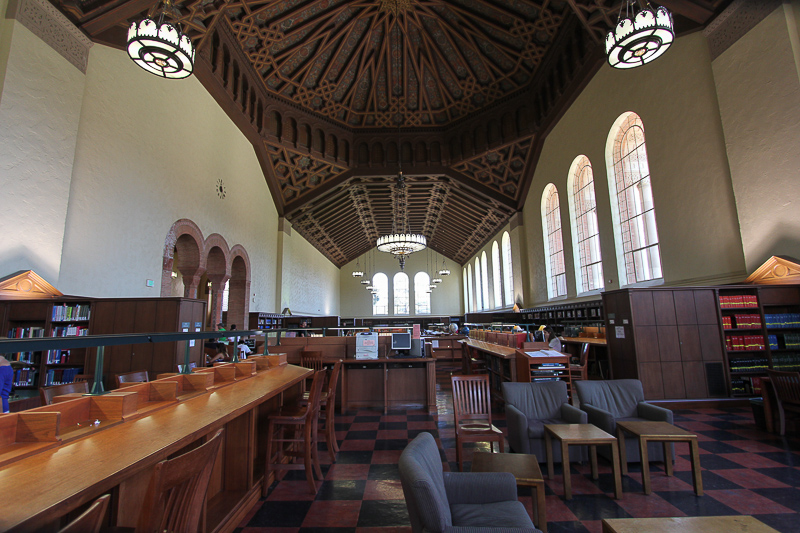 After touring the campus, we went to the Hammer Museum to see their exhibit about A. Quincy Jones, the Los Angeles architect responsible for hundreds of buildings in California including the Annenberg residence at Sunnylands.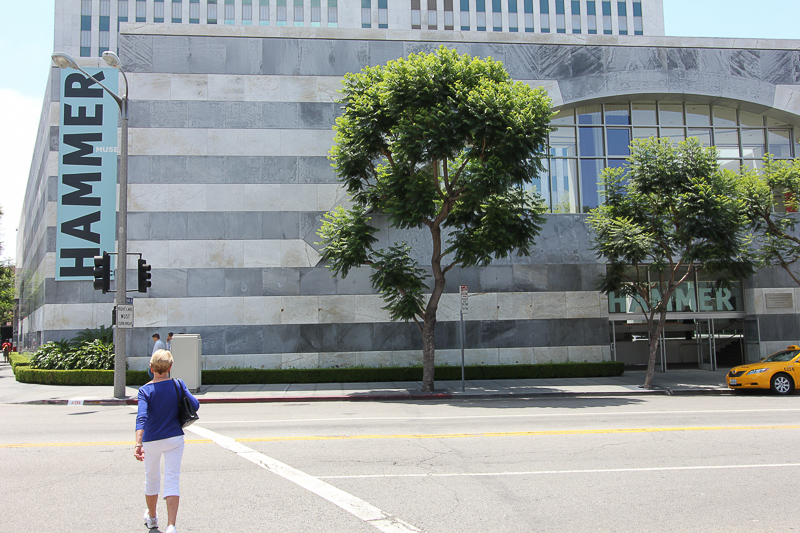 The cafe at the Hammer was called "Ammo," and the food was very good.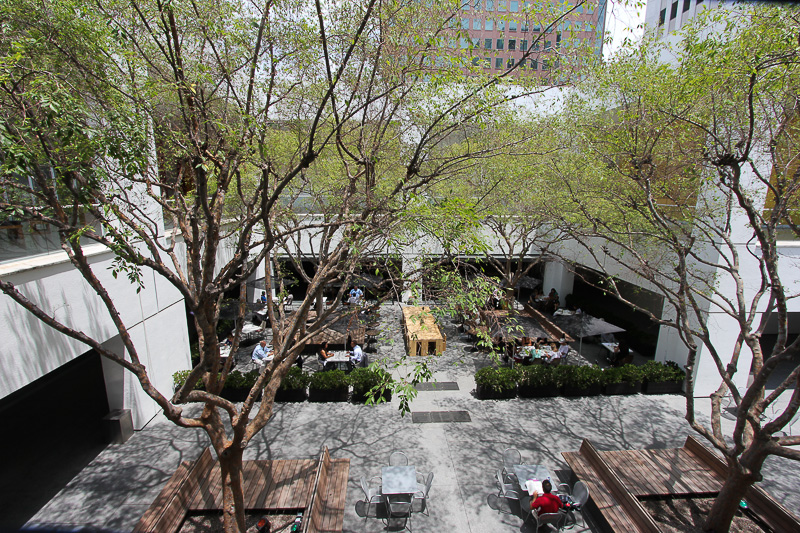 The Jones exhibit was just okay since there weren't a lot of pictures and there were a lot of plans and architectural drawings. Of the three schools we seen here; UCLA, USC and Caltech, we'd have to give Caltech the highest rating for its architectural features. But this probably because both USC and Caltech are private schools, while UCLA is a public institution which operates under a more restrictive funding policy.