April 11, 2018 - We went to the Bowers Museum in Santa Ana today to see their latest exhibit, First Americans: Tribal Art from North America. This exhibit features selections from the Bowers' own Native American collection. There is also a second exhibit that we also saw called American Visionary: John F. Kennedy's Life and Times. American Visionary captures the dramatic scope of Kennedy's life through the presentation of over 70 photographs, many of which we hadn't seen before.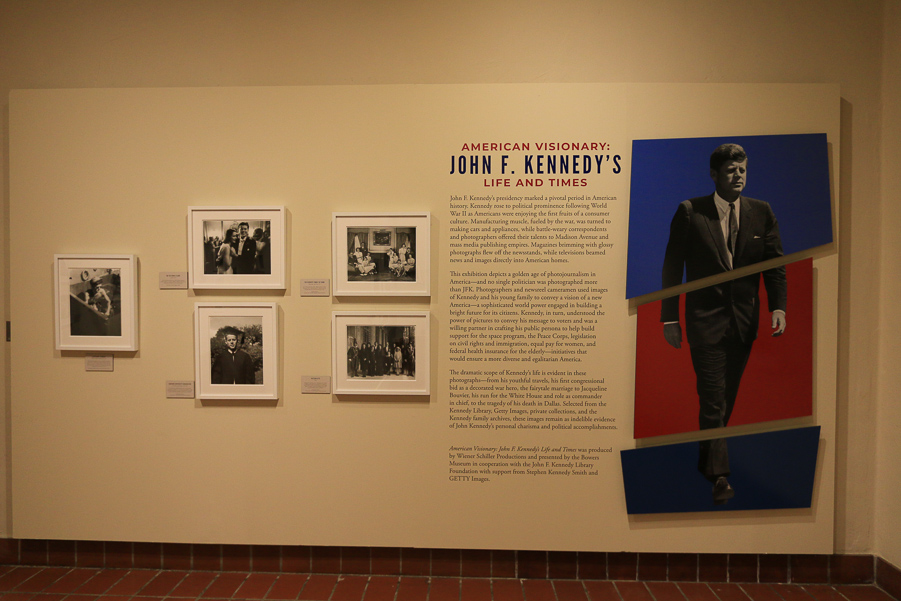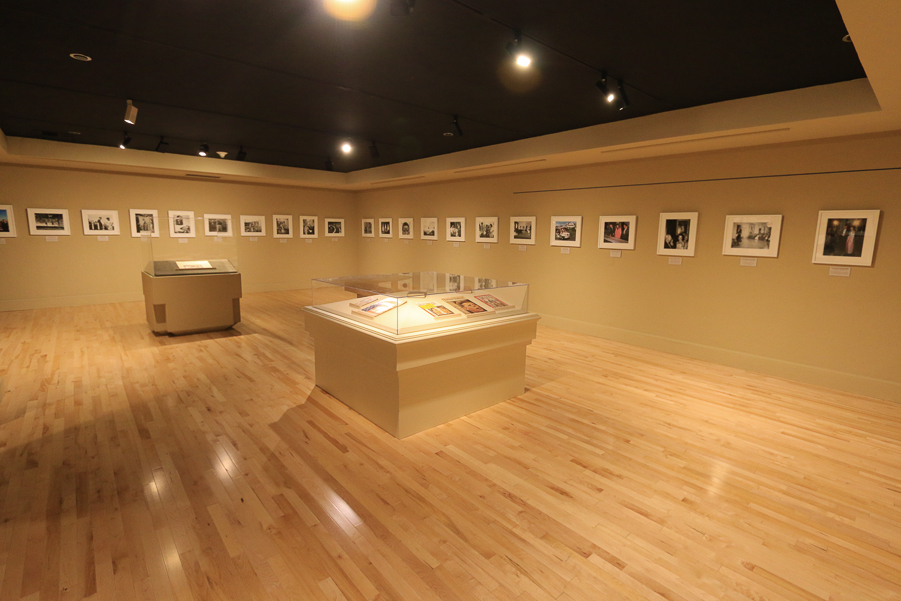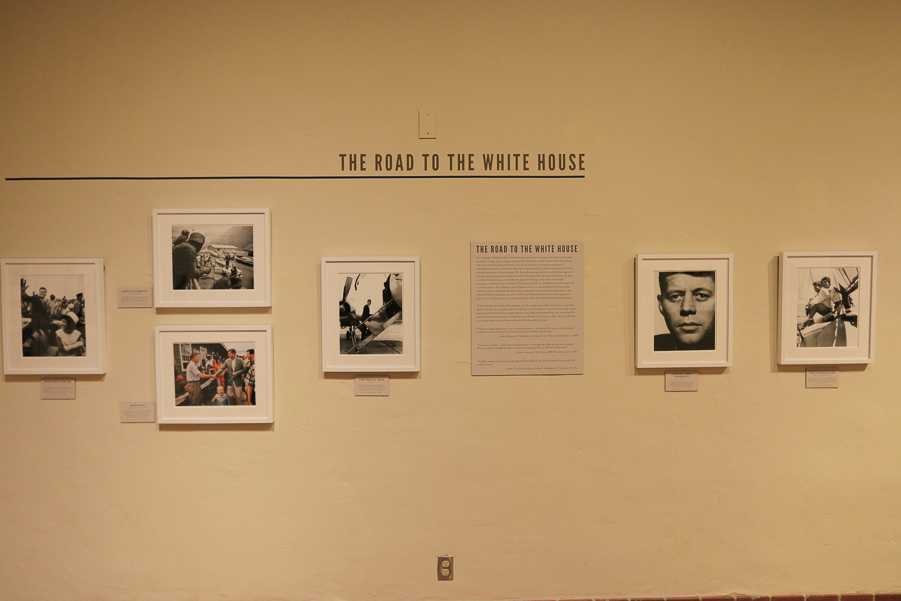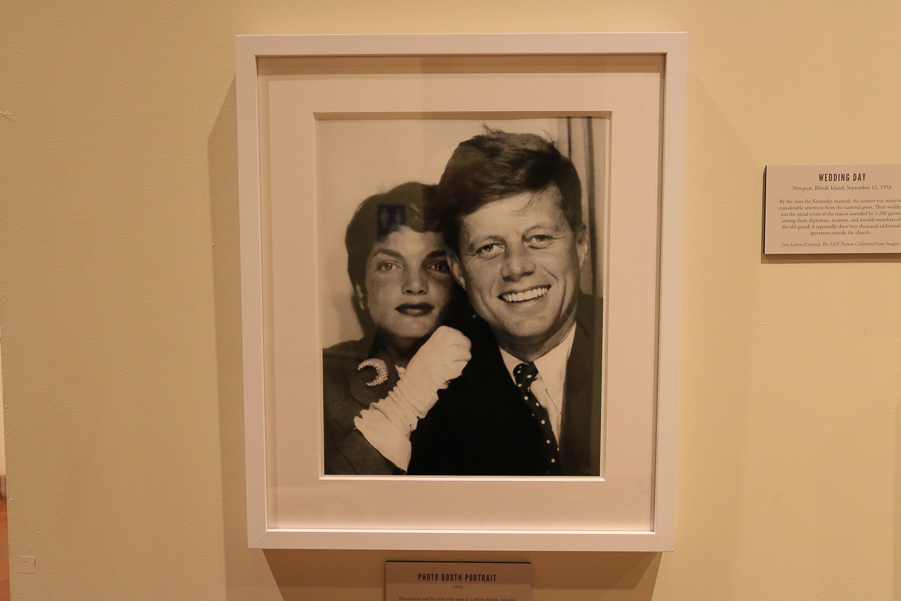 First Americans includes artwork representative of the native people from the Arctic North, the Northwest Coast, California, the Southwest and the Great Plains. The exhibition first traveled to Bogotá, Colombia's Museo del Oro in 2011 and then was shown in three museums in China from 2014 to 2015.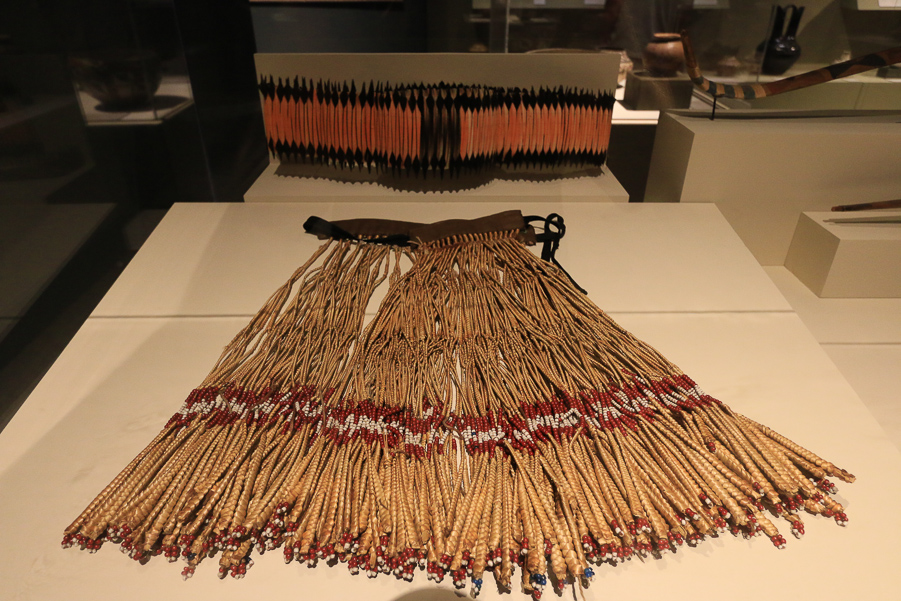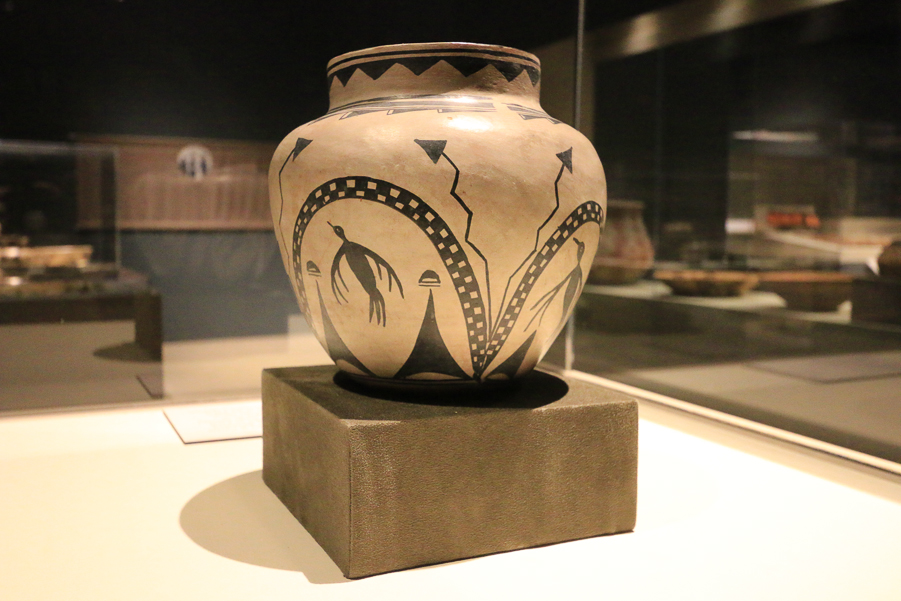 Since we own one, it was nice to see this beautiful Navajo Two Grey Hills rug.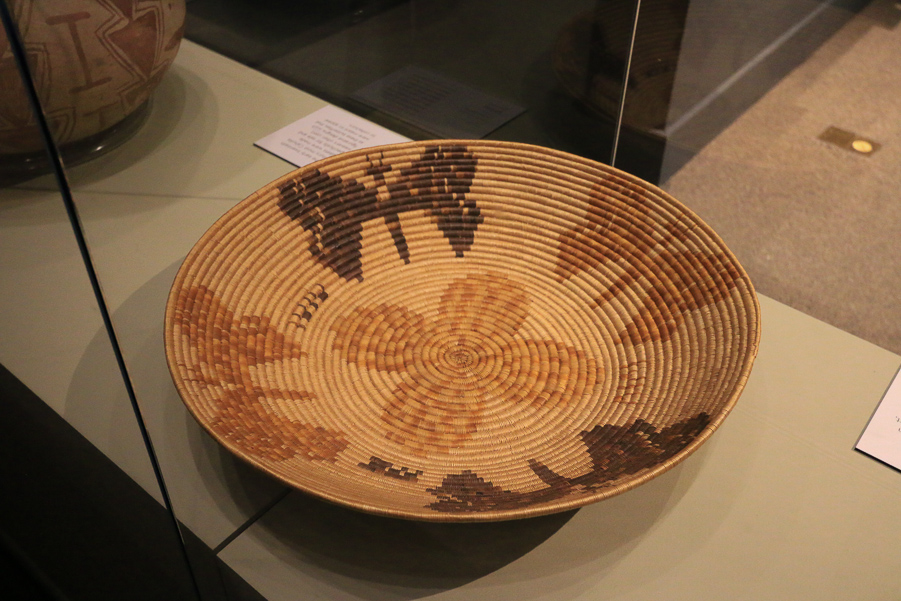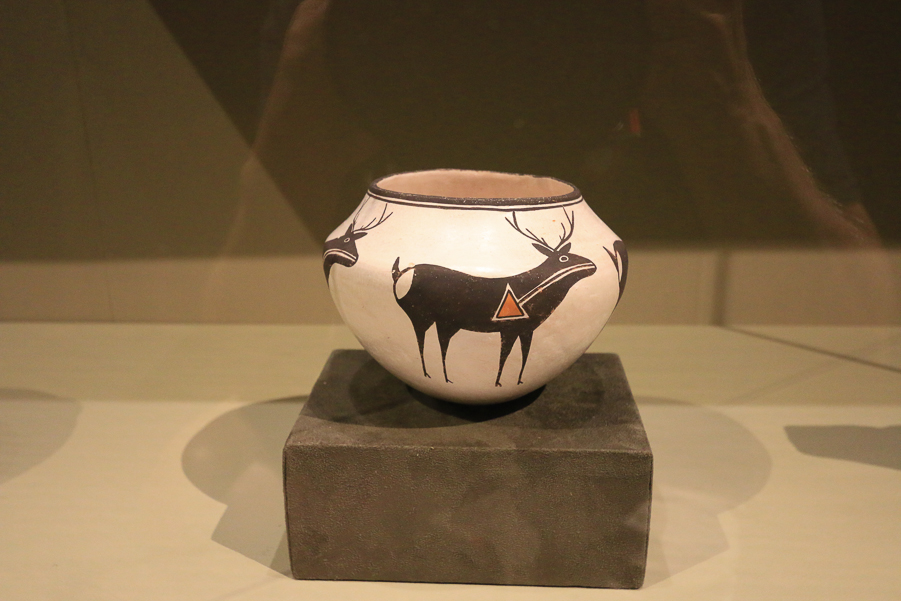 This is a wonderful, hand embroidered Hopi ceremonial robe.
This is a tarantula design.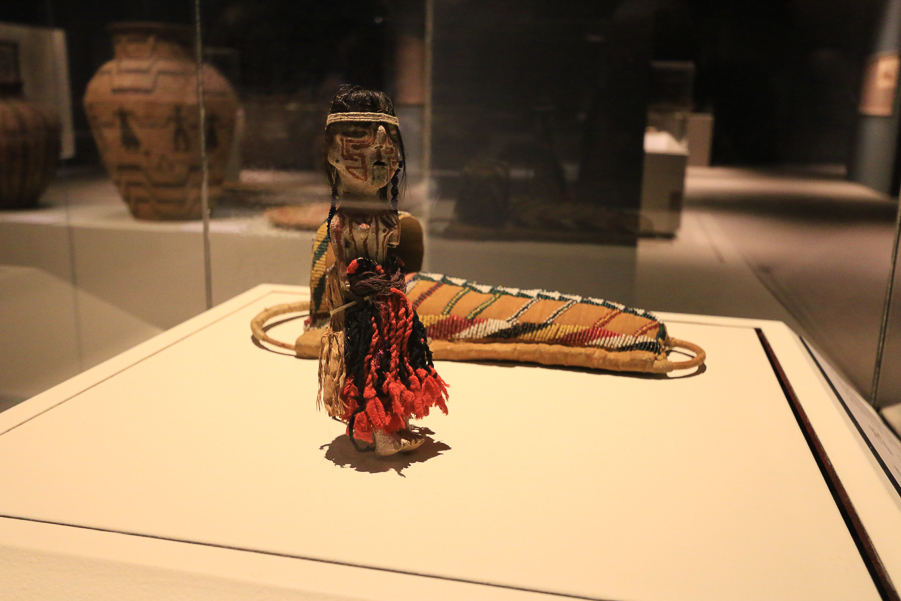 Another ceremonial robe, this one from a Northwestern tribe.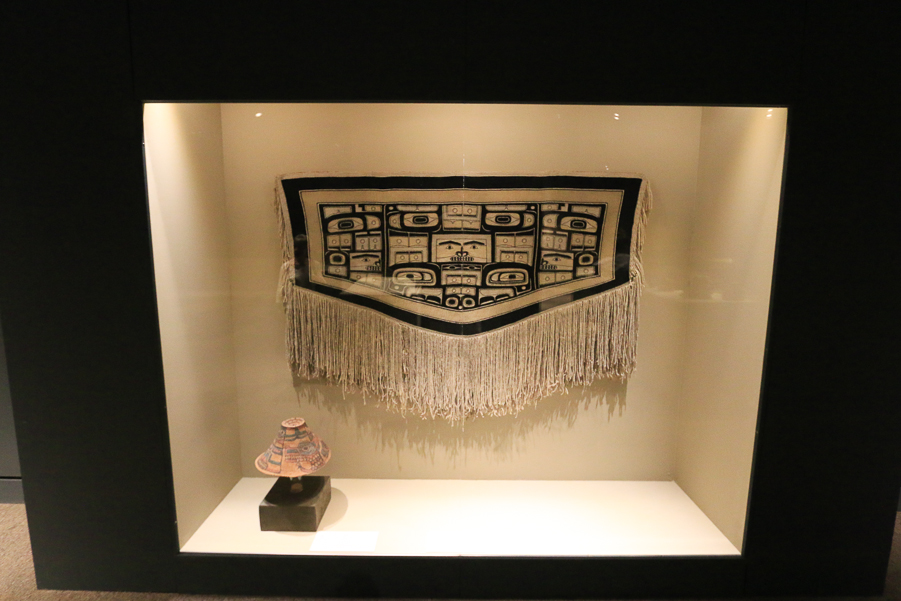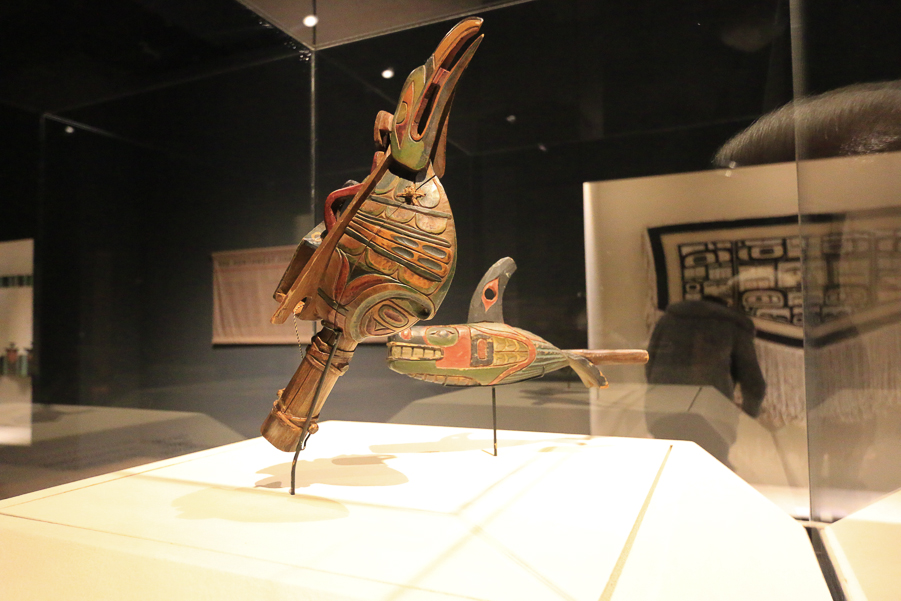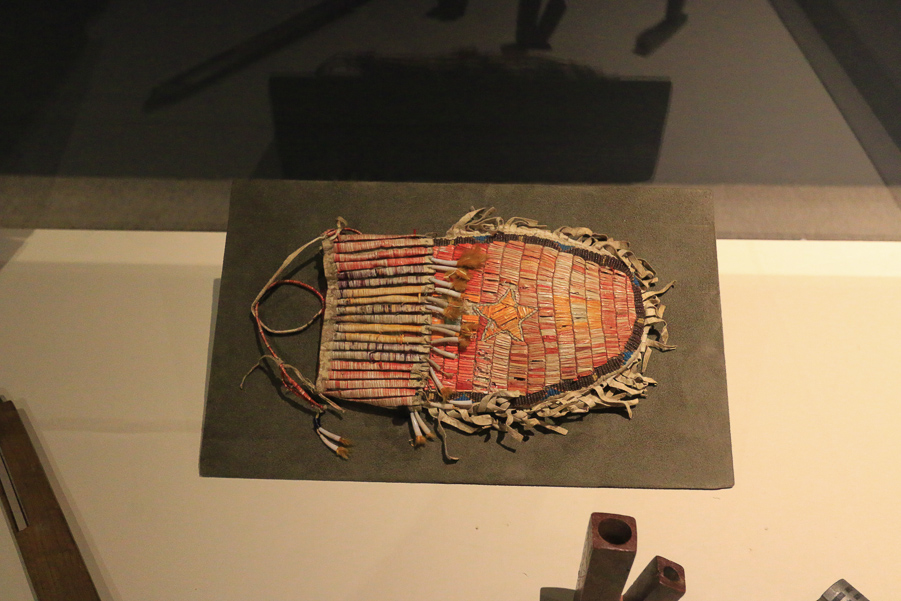 What a fantastic collection!
As we usually do when we're in Santa Ana, we stopped at Norm's for breakfast before the museum. However, once there, we both decided to have lunch instead and it was a feast. Judy had a huge hot, open-faced turkey sandwich with mashed potatoes and gravy and I had their current promotional lunch of New York steak, fried shrimp and a baked potato with soup, salad and a dessert thrown in. We had enough food to last us the day. It was another great adventure.