July 8, 2021 - Thursday - We left home early this morning for our long day's drive. Our destination was the Topanga Canyon. Perched between Malibu, Calabasas, and the West San Fernando Valley, the bohemian vibe of hippie enclave Topanga Canyon makes it one of Los Angeles' most unique communities. Topanga's utter lack of chain restaurants combined with a sense of untamed nature, proximity to the ocean, and small town feel can almost fool you into believing you're not in L.A. anymore.
It took us two hours to reach the beginning of our adventure at the intersection of the Pacific Coast Highway and Topanga Canyon Road.
The road has a lot of memories for Judy and Beverly since they used it get from the Valley to the beach during their teenage years.
Our first stop was at Jalan Jalan Imports, which hadn't opened yet.
We stopped for brunch halfway through our tour since the Inn of the Seventh Ray is located in the middle of the canyon. It has been called "L.A.'s most romantic restaurant" since 1973. The atmosphere is wonderful, with a fairy tale meditation setting and New Age music in the background.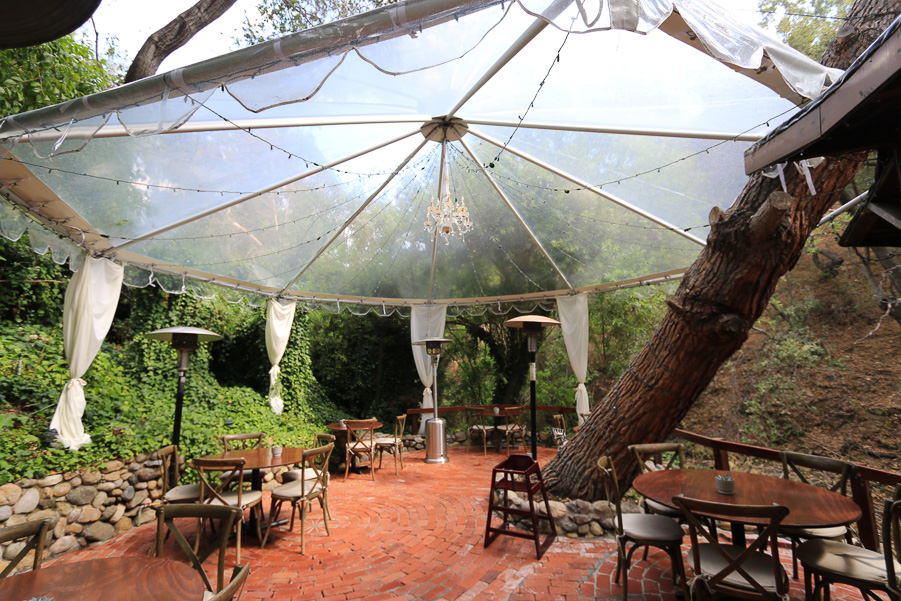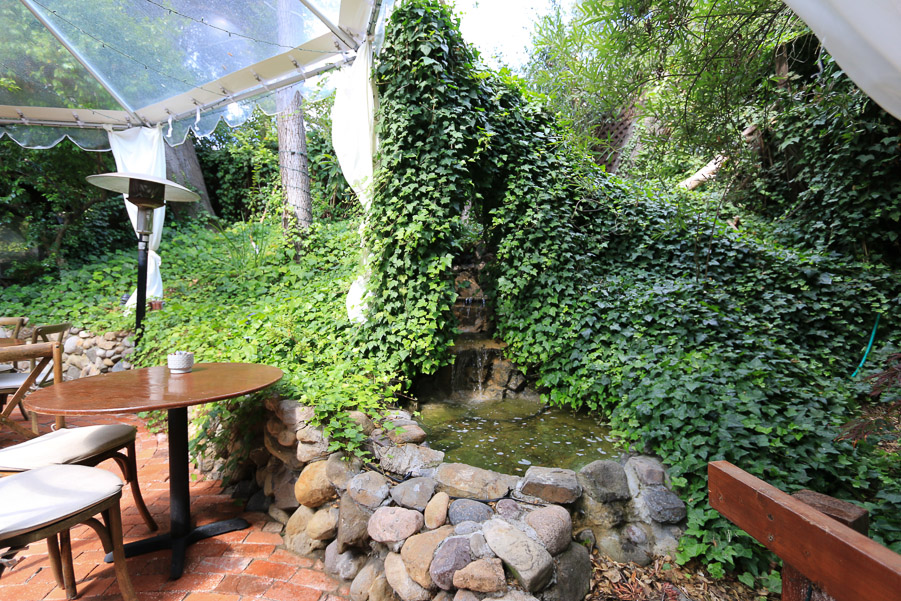 Although our table was at "creek side," the creek doesn't flow unless it has rained.
Judy had their "Turkey and Artichoke Panini " with basil, arugula, brie cheese and a cranberry aioli. Her fries were truffle garlic!
I had their "Pasta Arrabiata" with heirloom tomatoes, fresh basil, EVO and chili flakes. A roasted chicken breast was my meat choice.
We absolutely loved everything here.
After brunch we stopped into the Hidden Treasures store that mainly sells authentic vintage clothing and bric-a-brac from the sixties.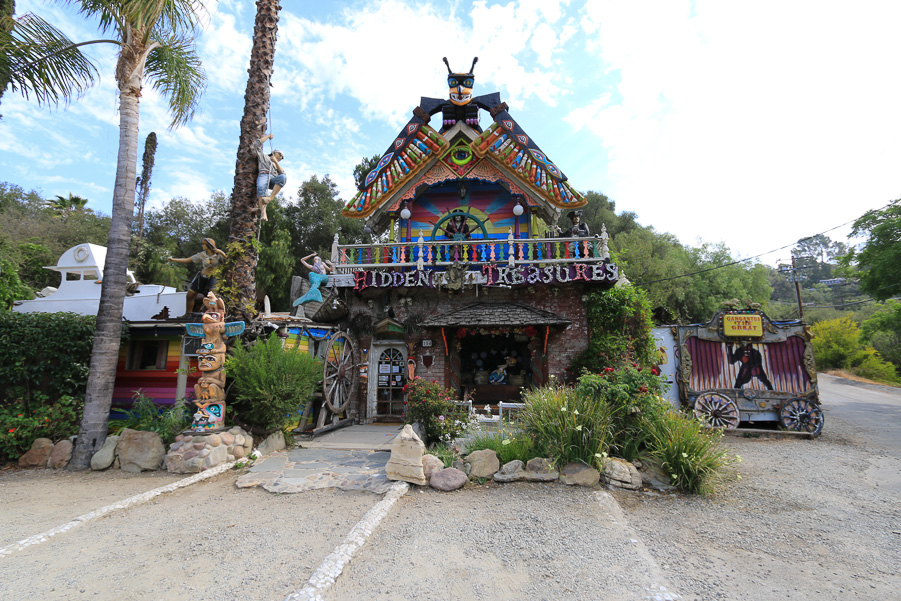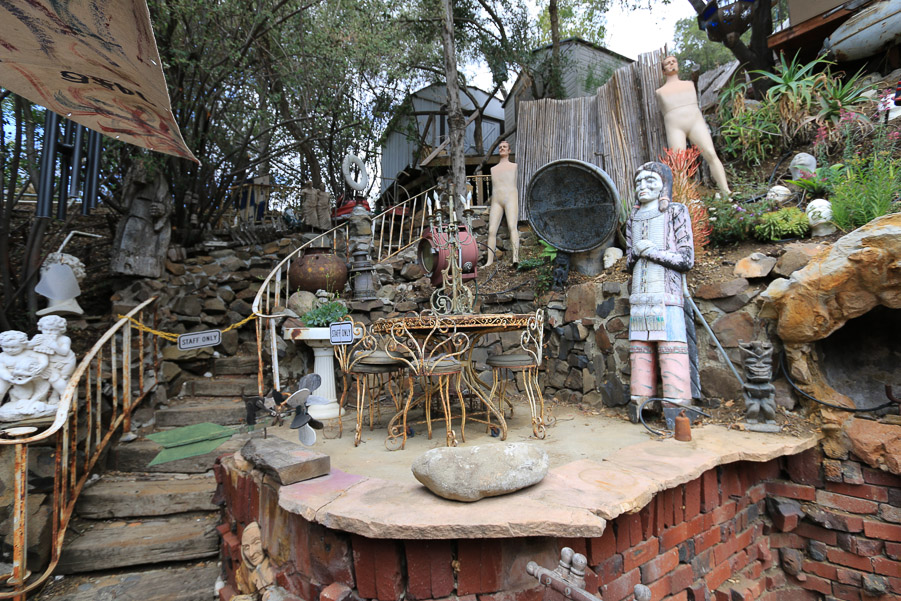 Some of the men's Hawaiian shirts were outstanding, with prices to match.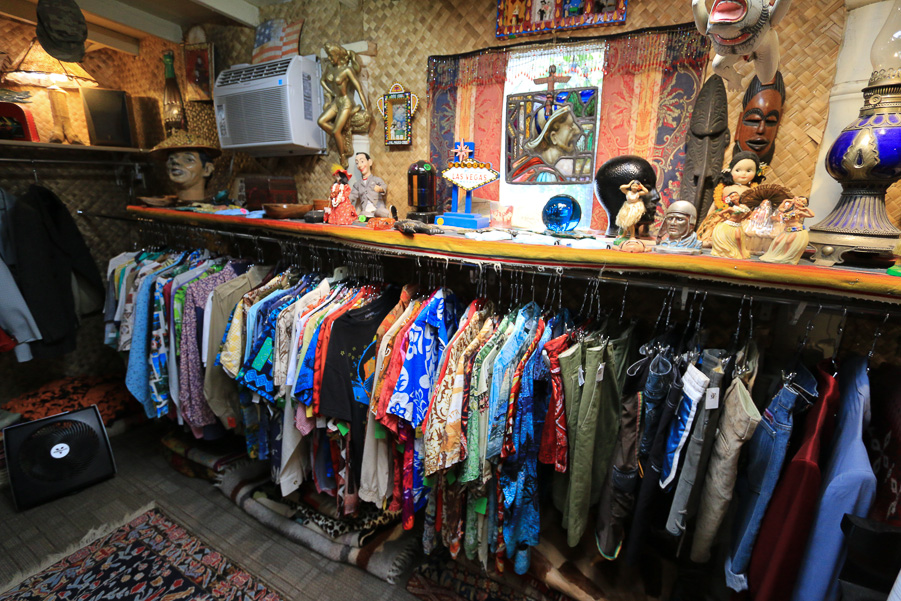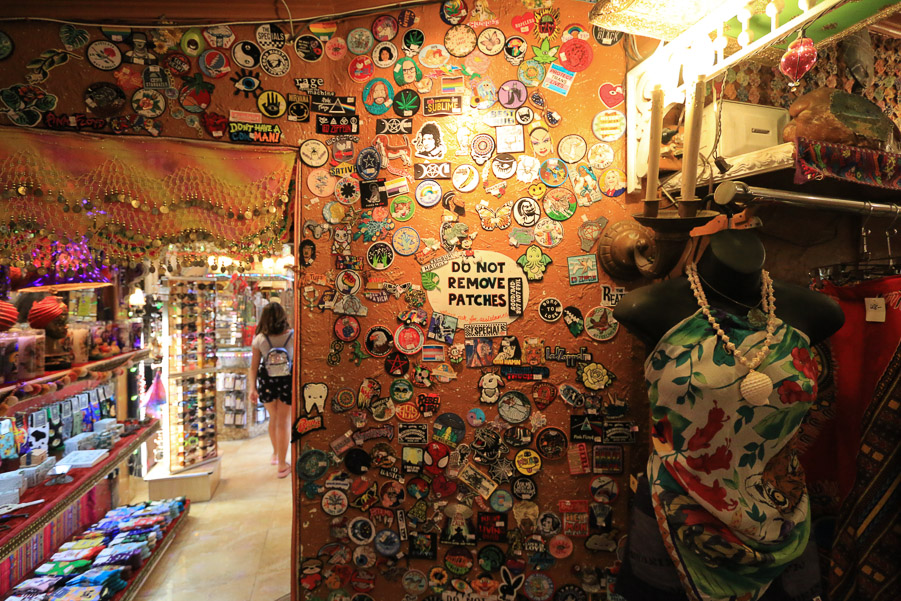 We continued driving north through tremendous oak groves.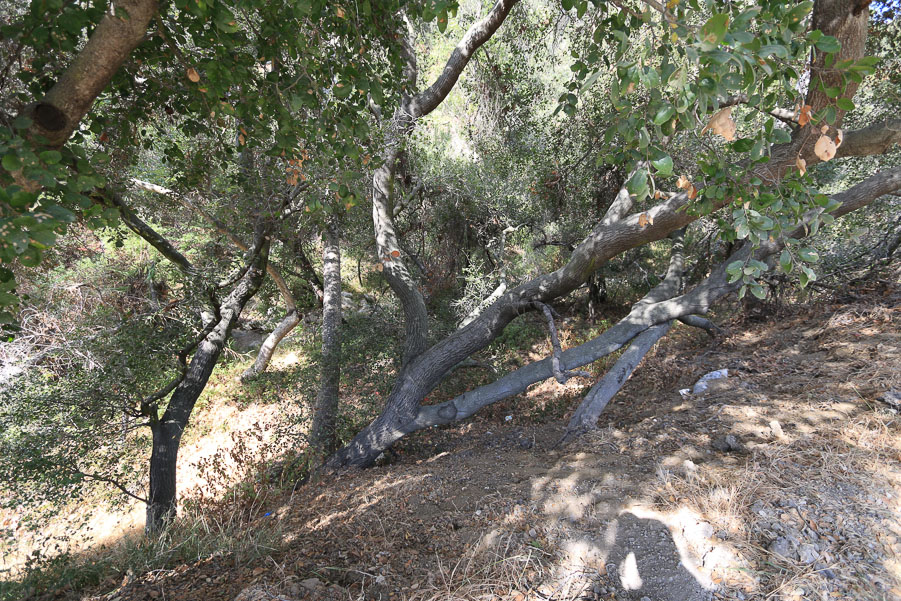 There are vendors on both sides of the street, mainly selling vintage clothing.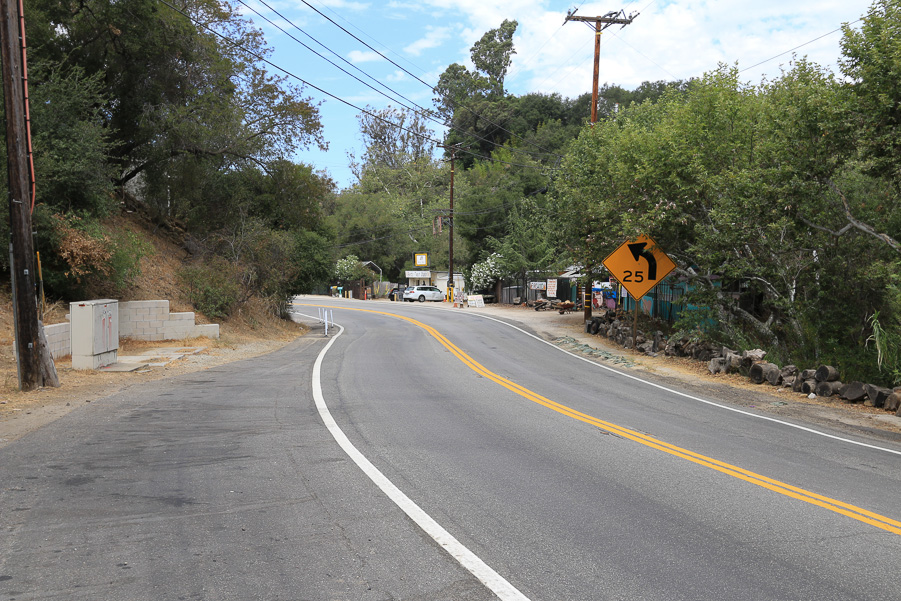 This guy's van has a Vermont license plate.
We drove by Will Geer's theater that is still operating.
At the end of the line, we stopped at the Top of Topanga Overlook.
That's the city of Woodland Hills in the distance.
It was a great adventure!