April 27, 2021 - Tuesday - Today we knew that we were headed out for a very special adventure.
We drove south for two hours to see a special canyon in the Anza-Borrego Desert State Park, which is simply called "The Slot." This narrow siltstone canyon provides one of the most exciting hikes in the park, or anywhere else for that matter. This 0.8 mile trek is capped off with a passage beneath a gravity defying rock span.
This is looking down at the Slot canyon, those dark areas left of center.
We almost had to bail before we started. Judy fell forward hiking down the slope. Luckily, the rock she landed on didn't break any bones.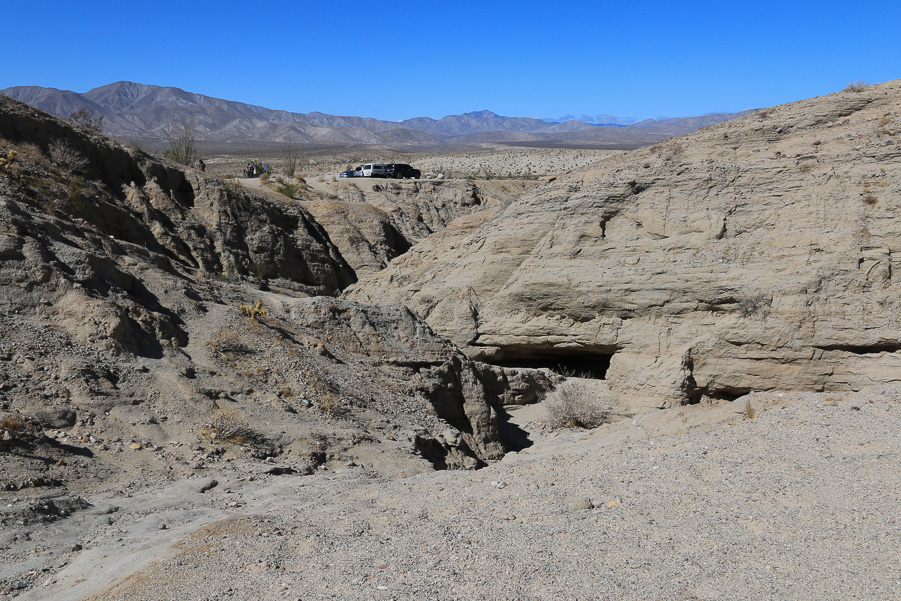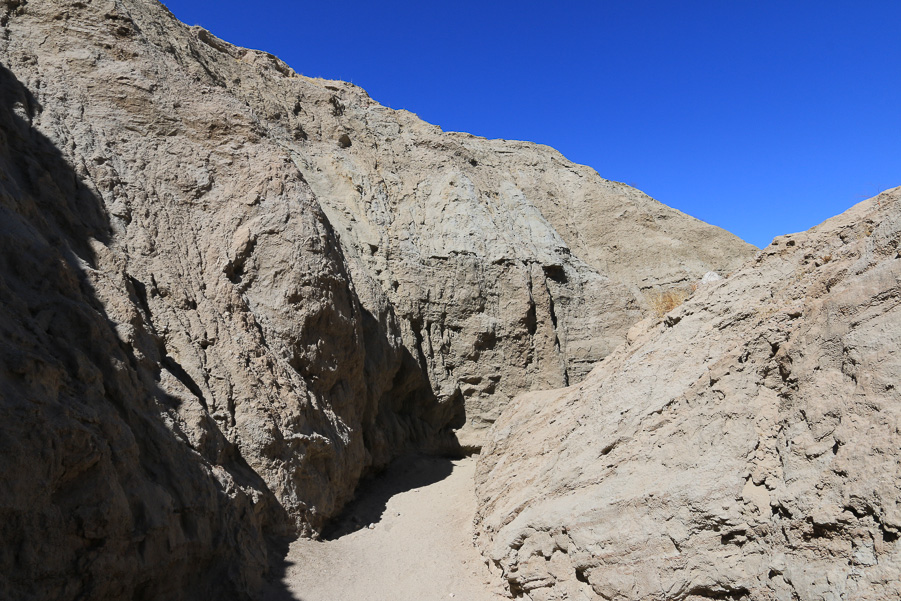 As we got into the slot, it started getting a lot tighter.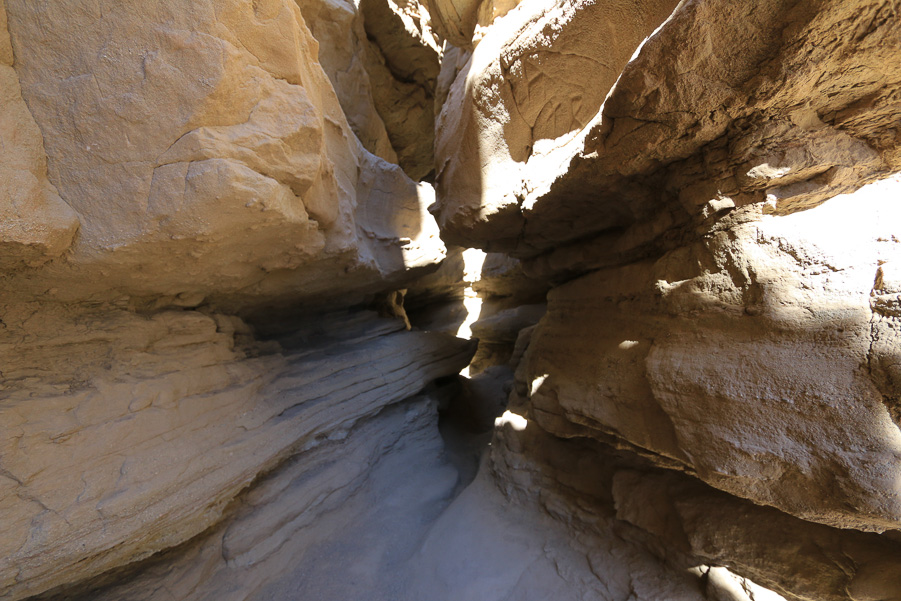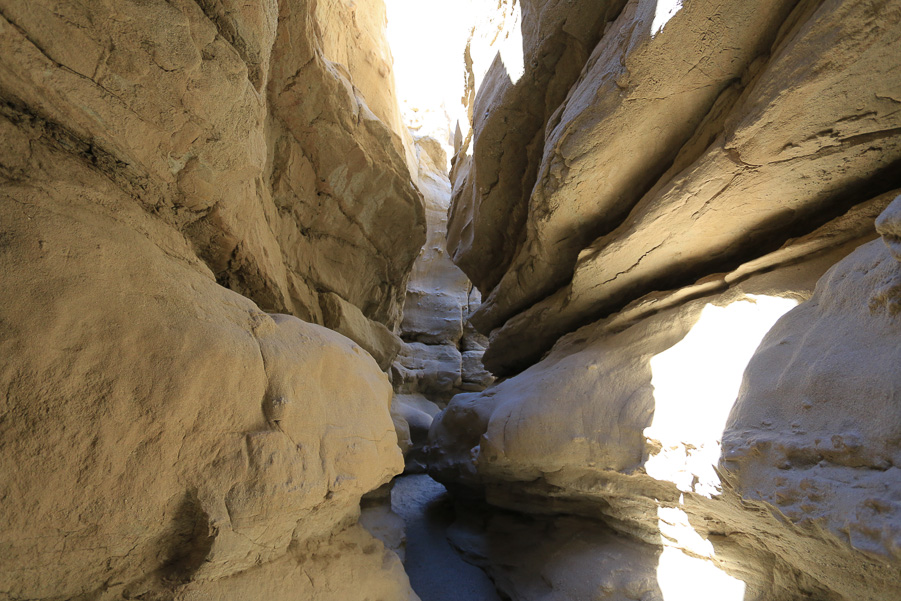 That's a pretty big rock that you have to pass under.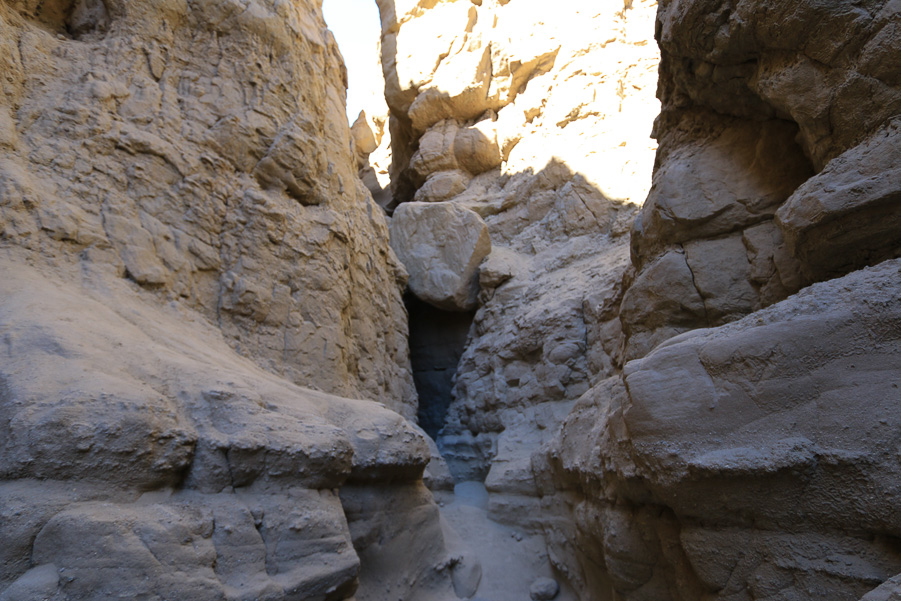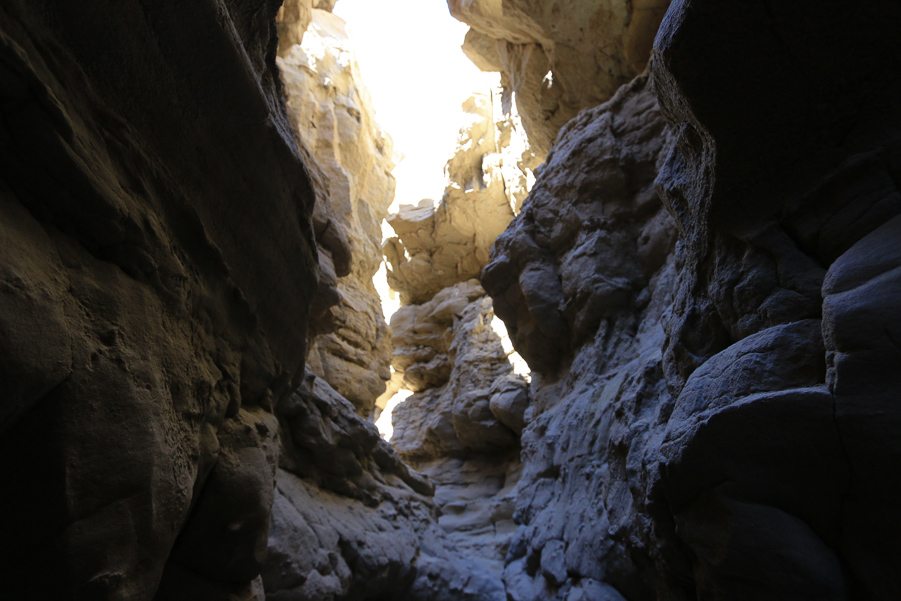 If you're overweight, this isn't a good place to hike.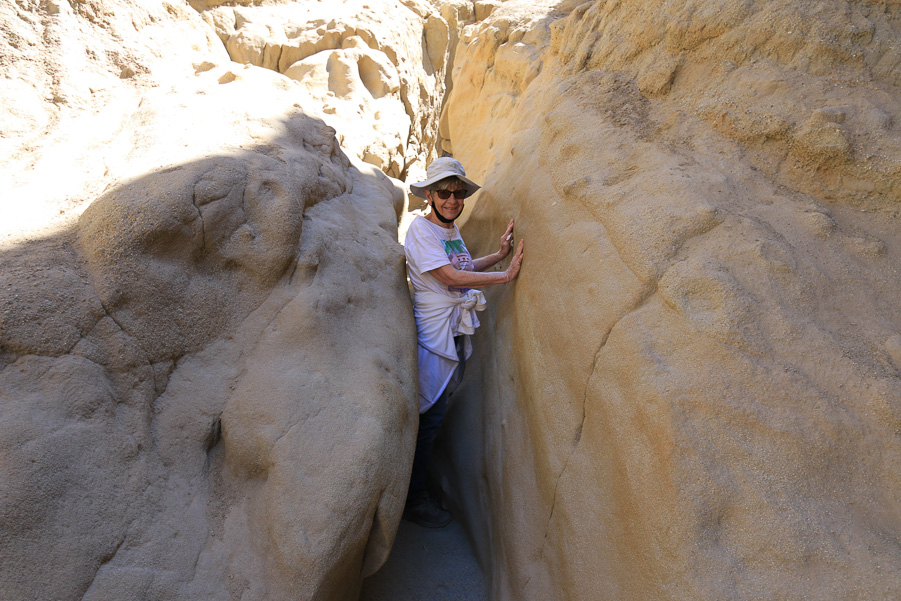 Towards the end of the canyon, this huge pillar is balanced overhead.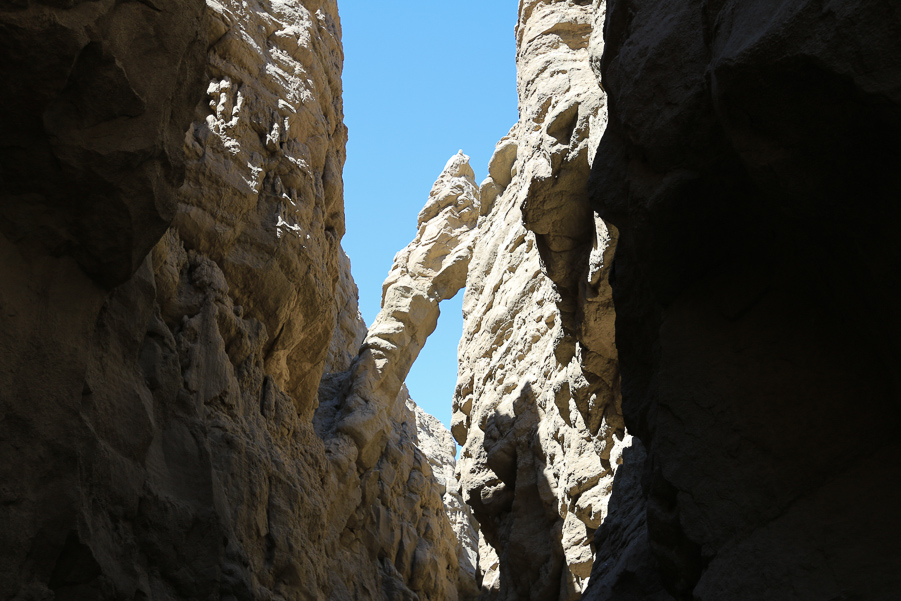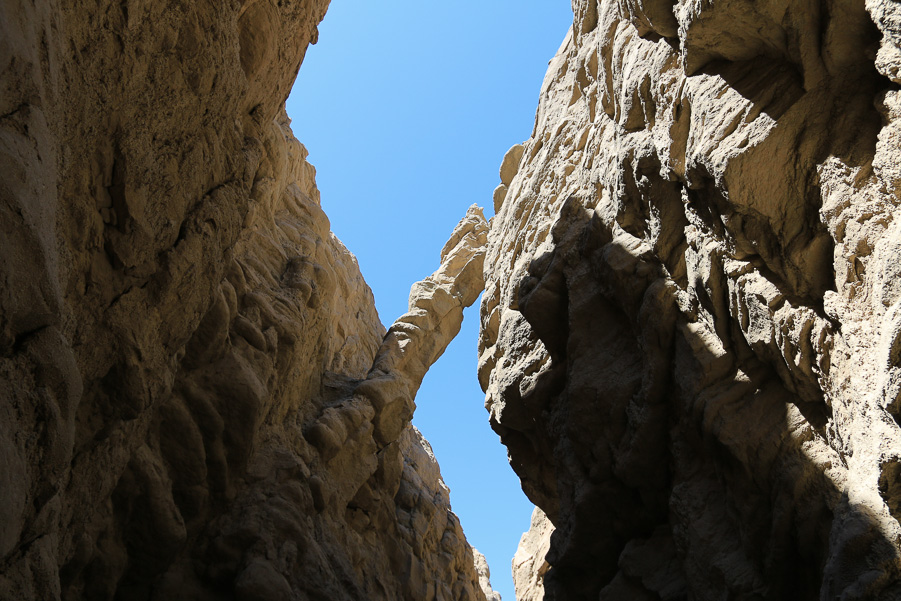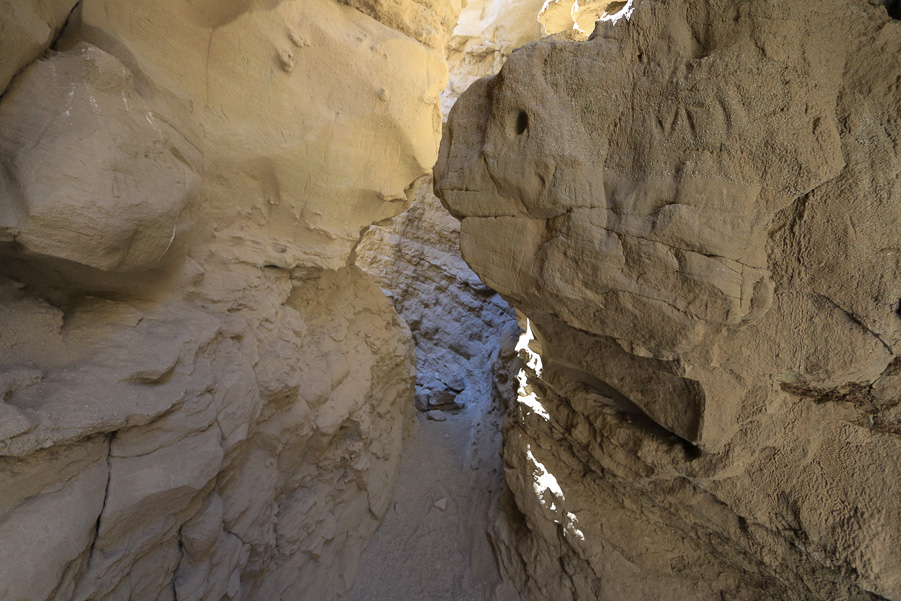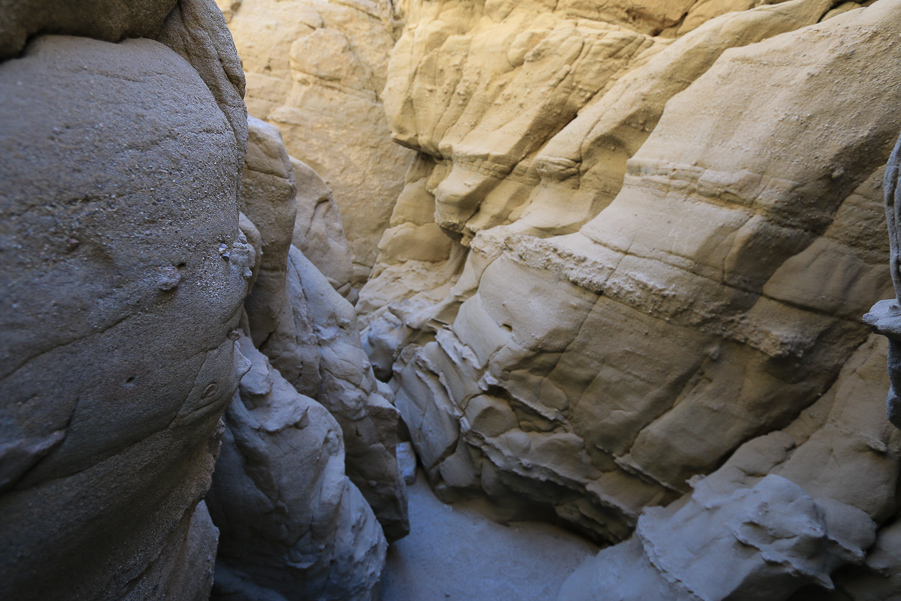 It was a very unique experience. We love the desert!
Because it was a long day, and restaurants are scarce out here in the desert, we brought some Subway sandwiches along for lunch. We were so hungry after our trek, they tasted great.