May 3, 2023 - Wednesday - Today we were back in Fullerton, CA to see the latest exhibits at the Muckenthaler Cultural Center. The first exhibit was the "Story of a Thousand Years" by Master Kim Se-Yong and his son, Dr. Dohun Kim, featuring the tradition of Korean Goryeo Celadon, a ceramic art form with a thousand year history. Celadon is a term for pottery denoting wares glazed in both the jade green celadon color, also known as green ware, and a type of transparent glaze which often has small cracks. Korean green ware, also known as "Goryeo celadon" is usually a pale green-blue in color.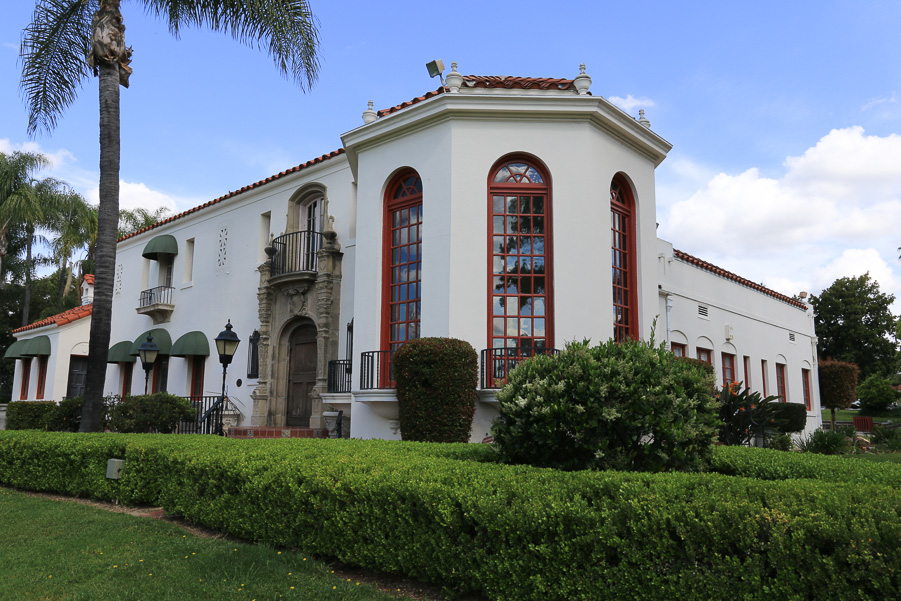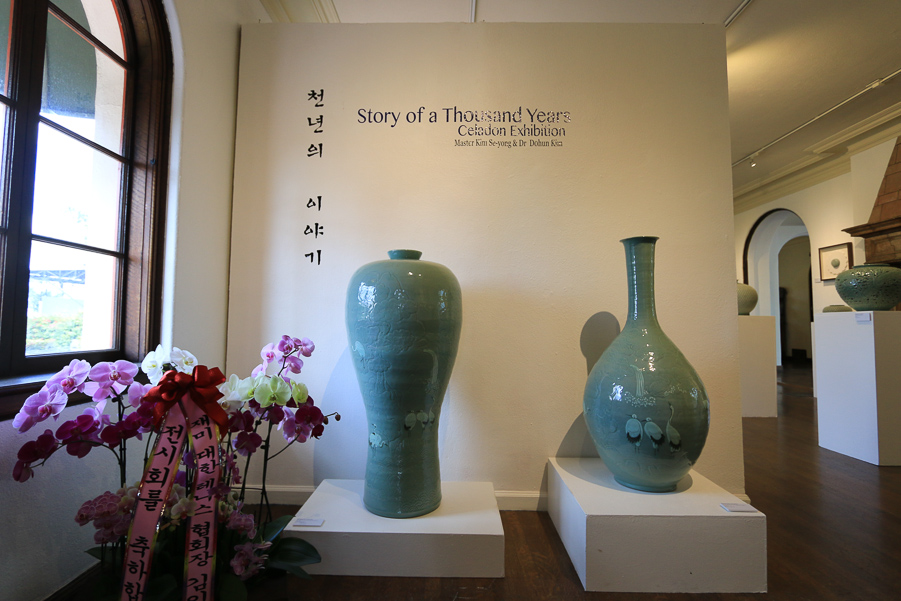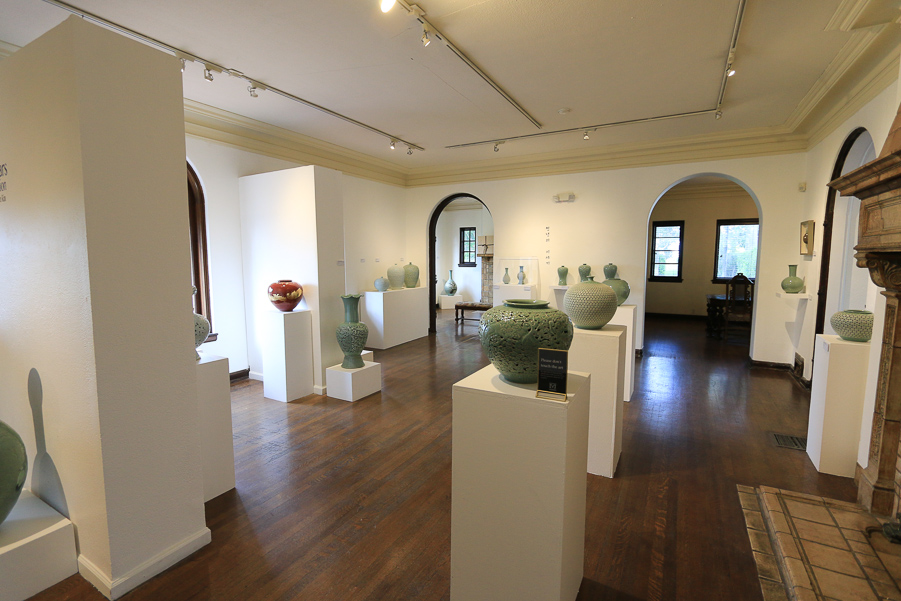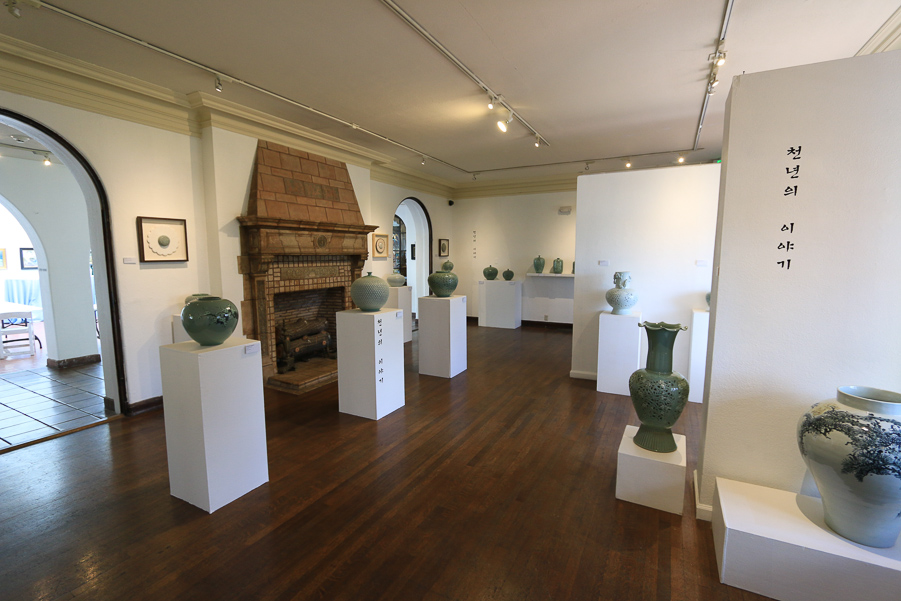 All of the pieces were for sale, ranging in price from $1,000 to high of $200,000.
Many of the pieces are "open work," which means there is an inner, solid piece that is surrounded by an outer carved piece. When fired, it becomes one unit.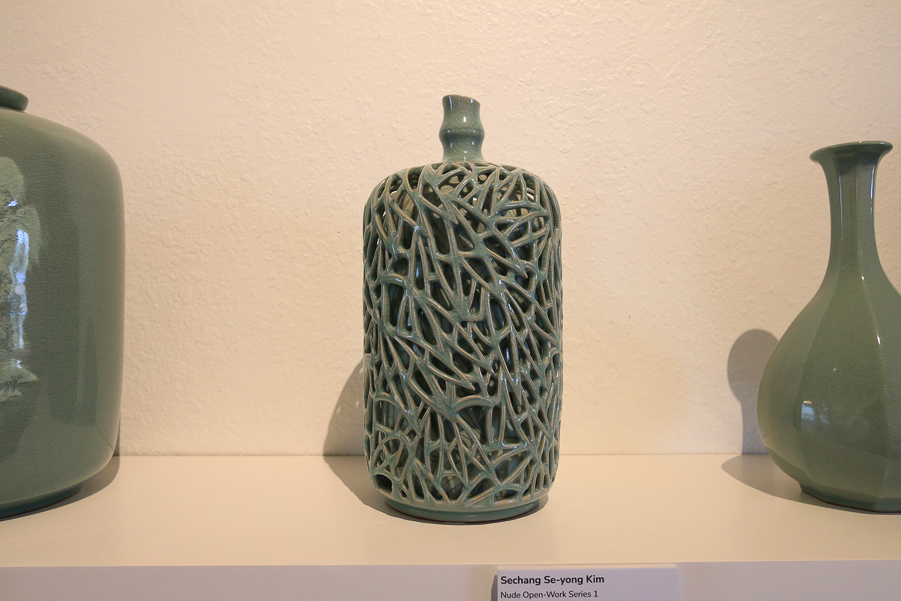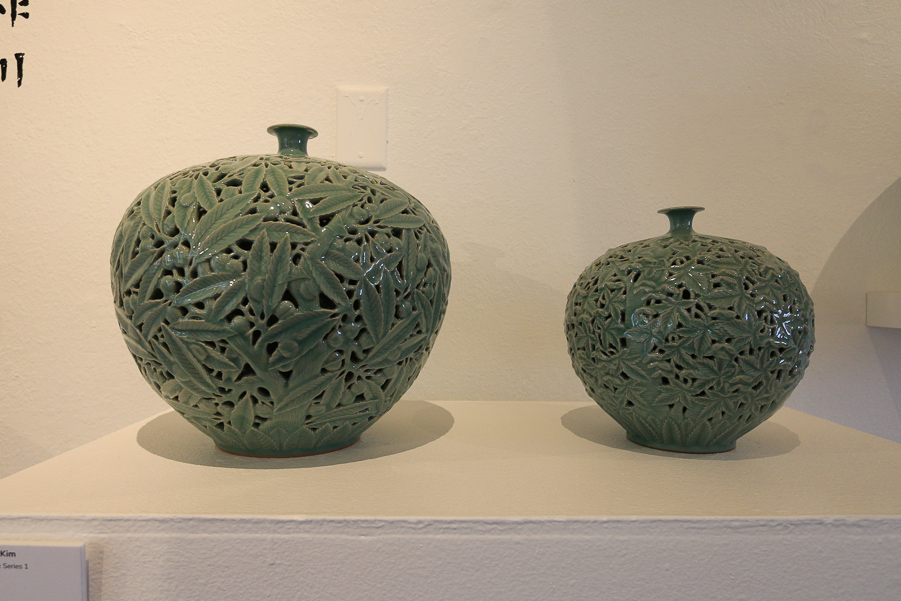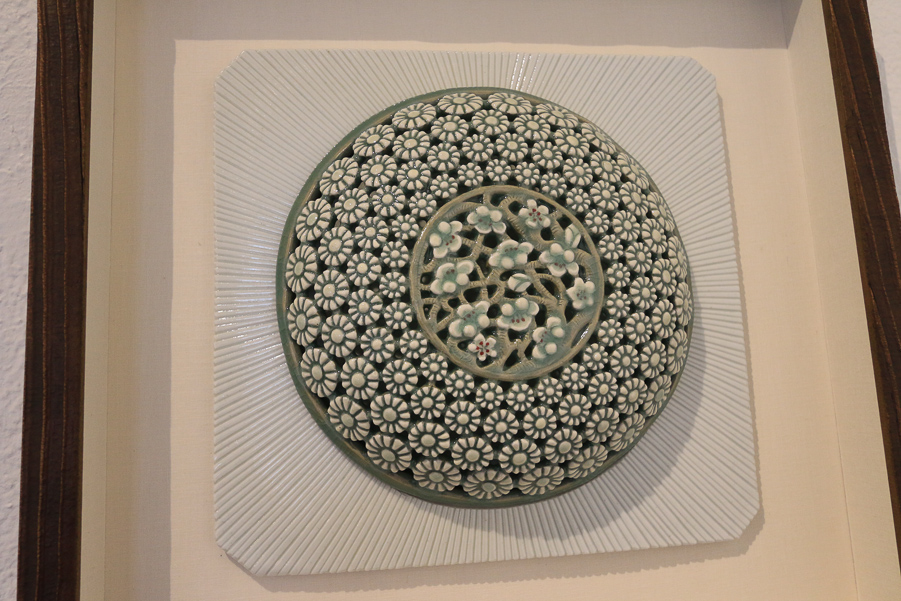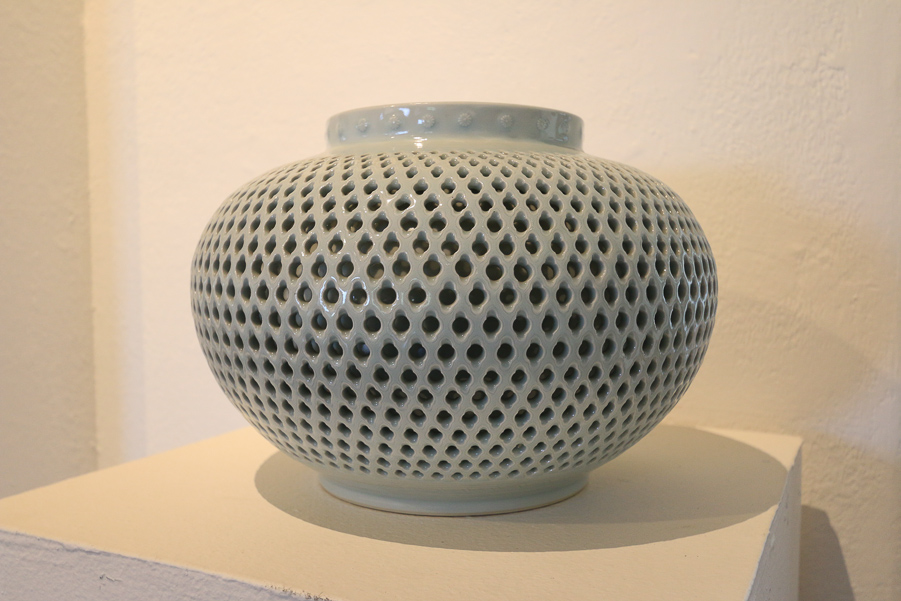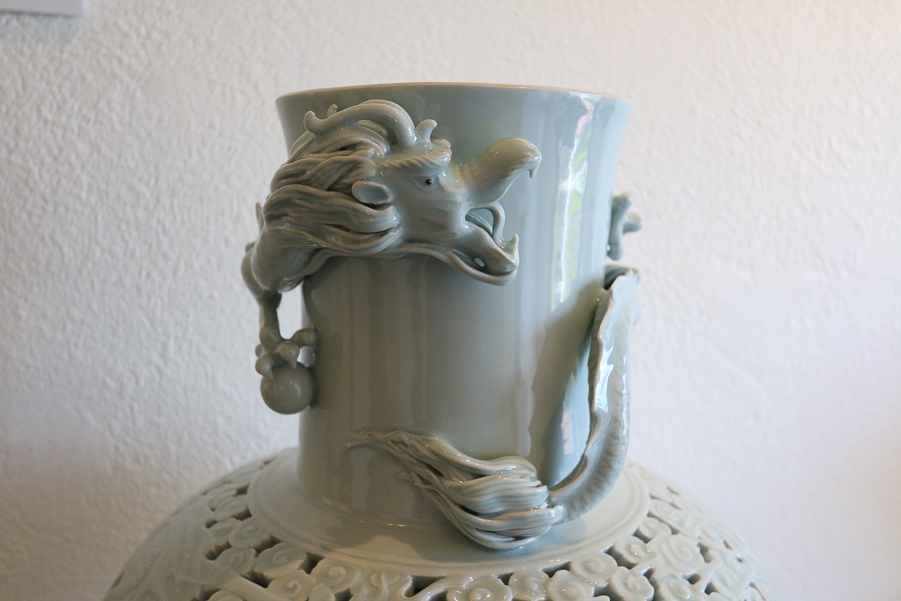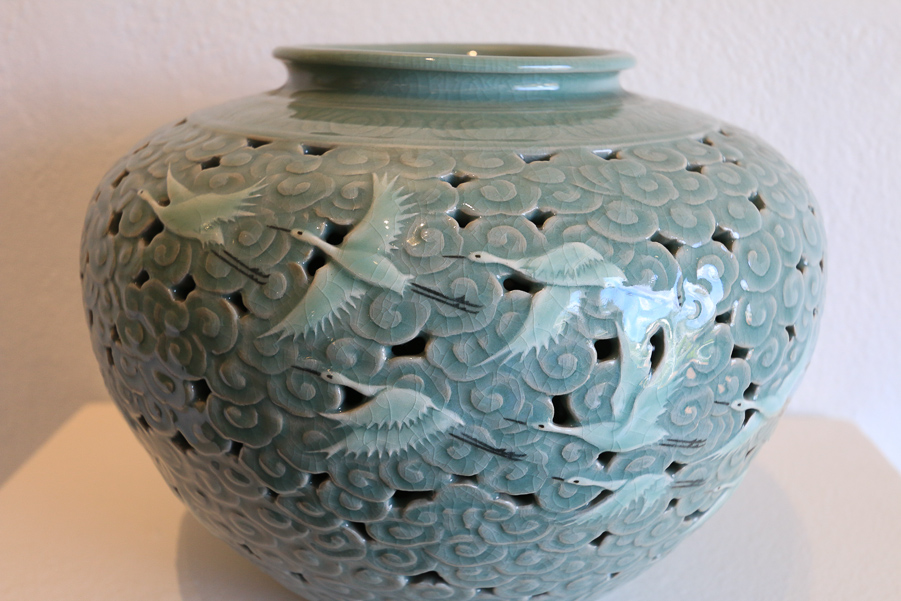 The piece below is an open work chrysanthemum vessel, which flower is often repeated throughout the exhibit. Some pieces here have taken up to ten years to complete.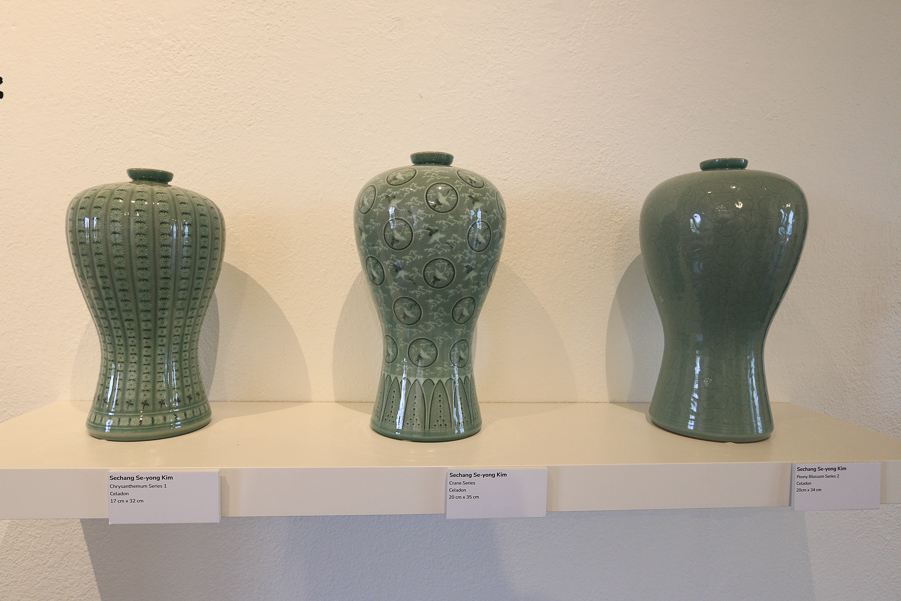 The piece below is the one with a $200,000 price tag.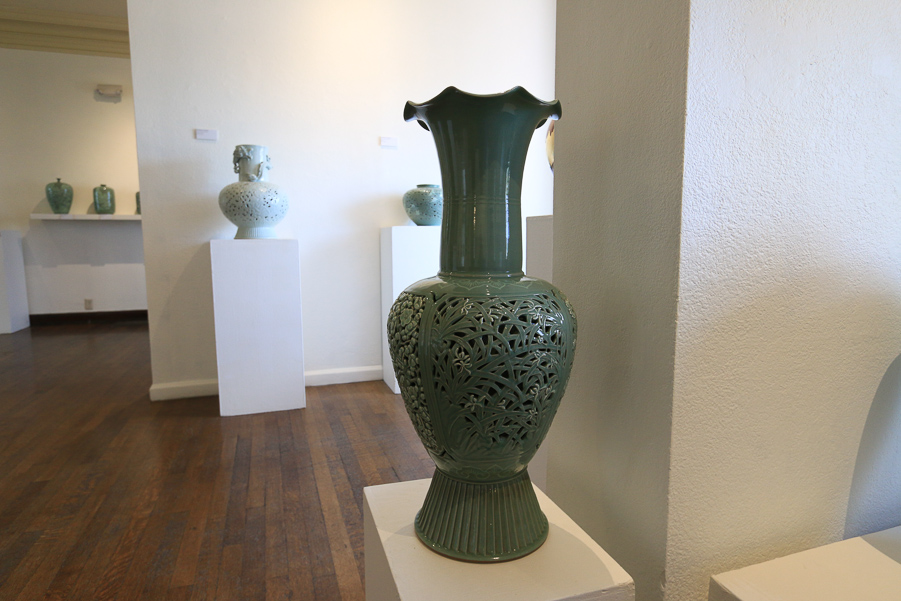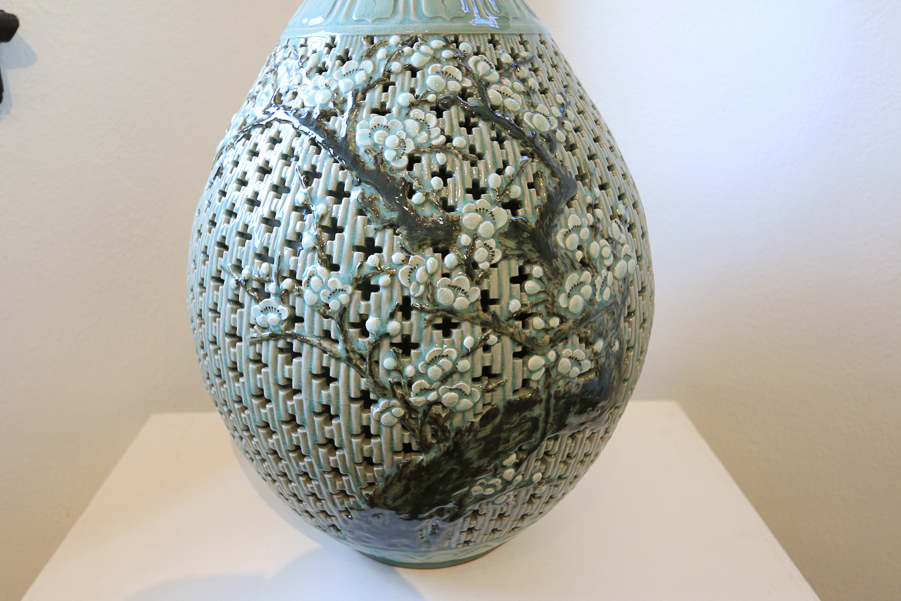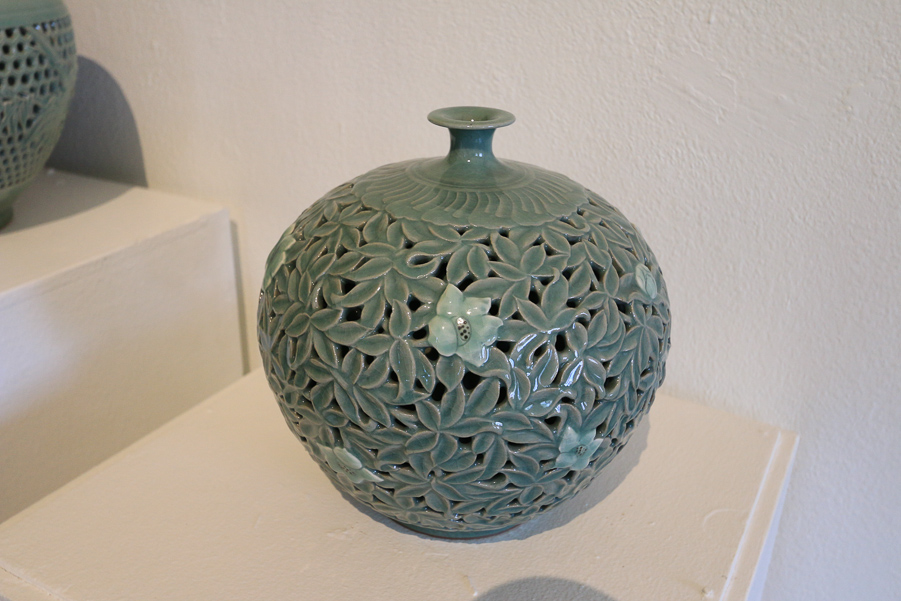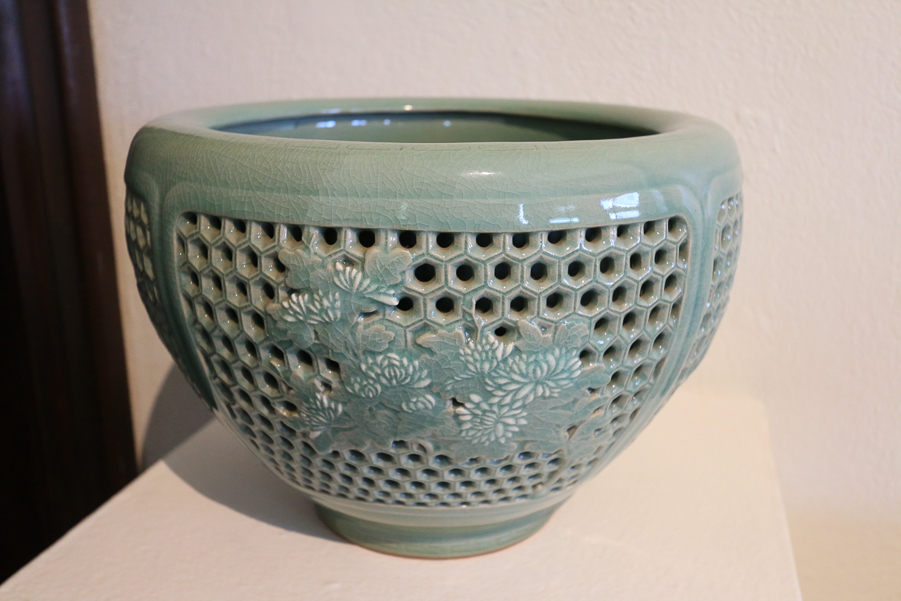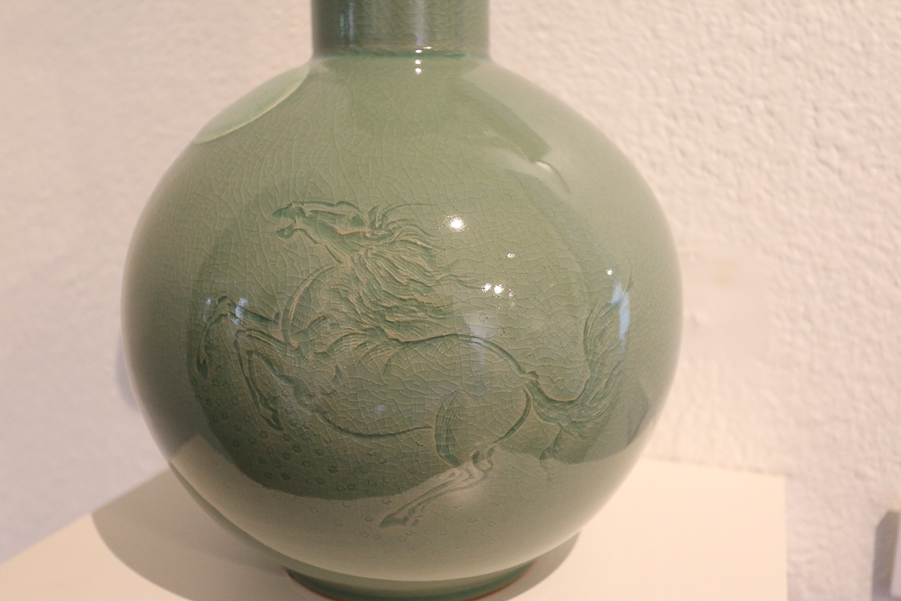 In the piece below you can see the solid inner bowl and the carved outer bowl. It's beautiful "open work."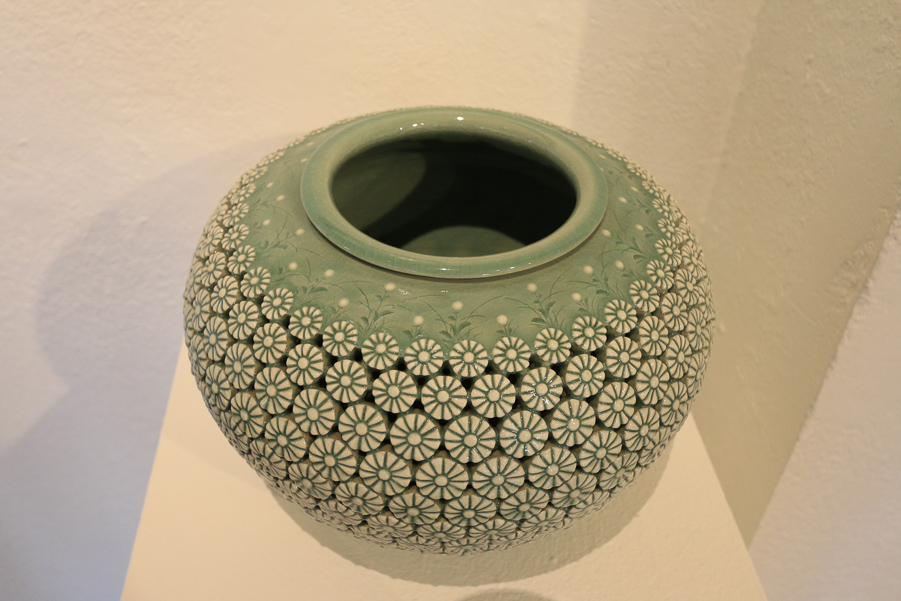 The second exhibit we saw was the "Plein Air Group Painting Exhibition," in conjunction with the Laguna Plein Air Painters Association. It features both contemporary work by masters and a collection of historical paintings by Nellie Gail Moulton on loan from the Moulton Museum in Laguna Hills.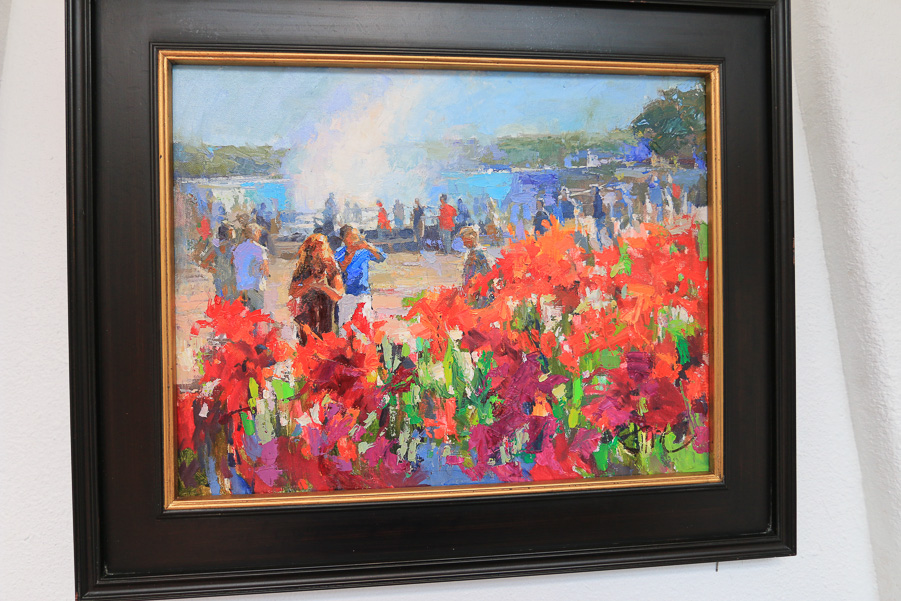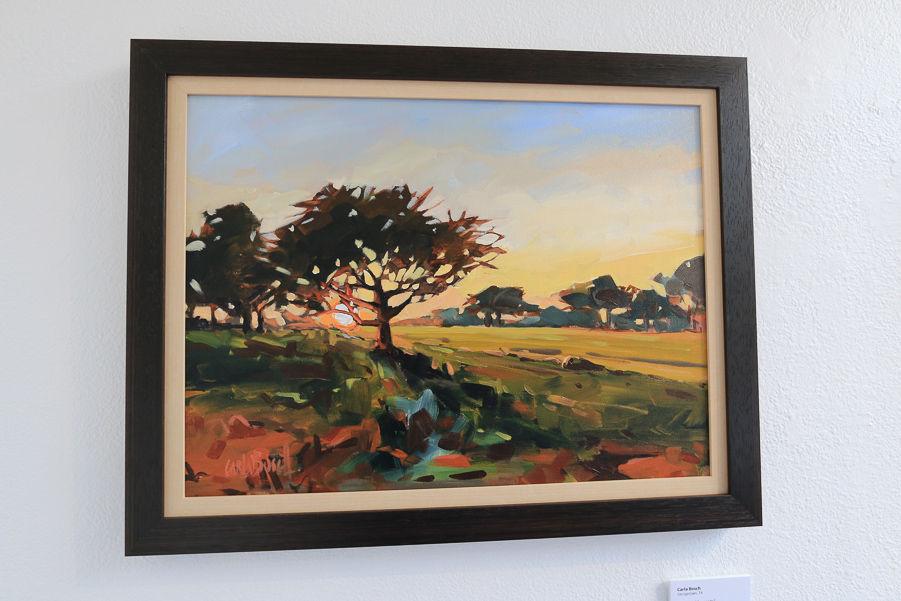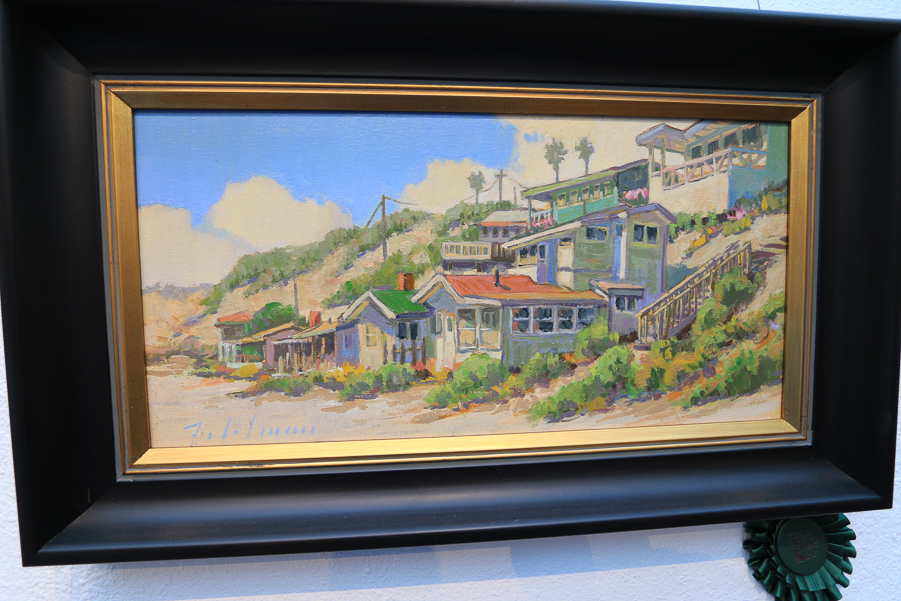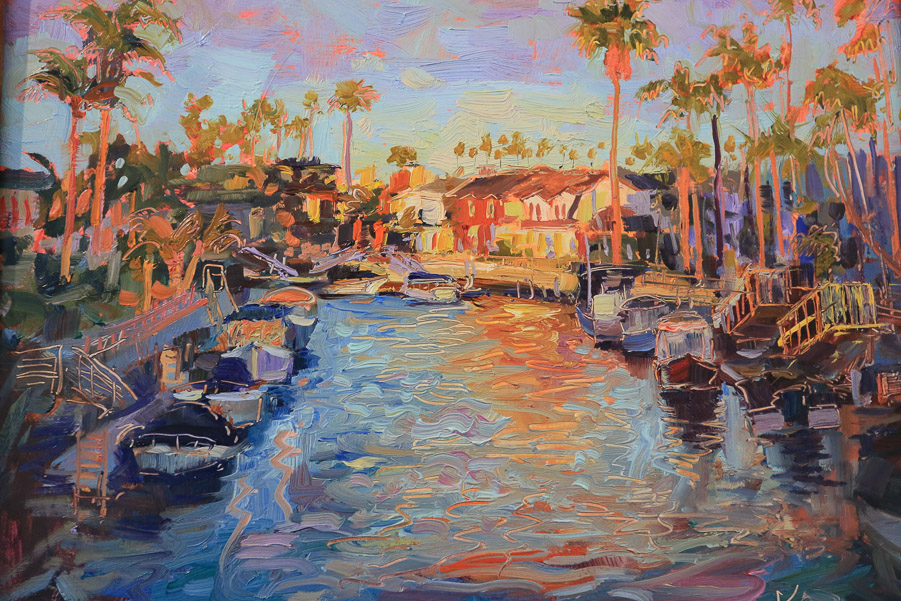 Nellie at 19 years of age.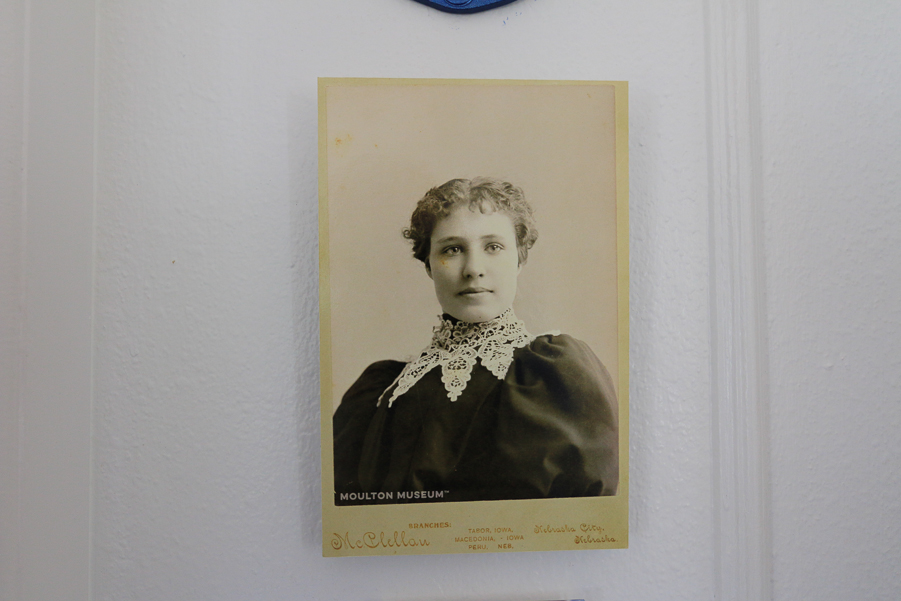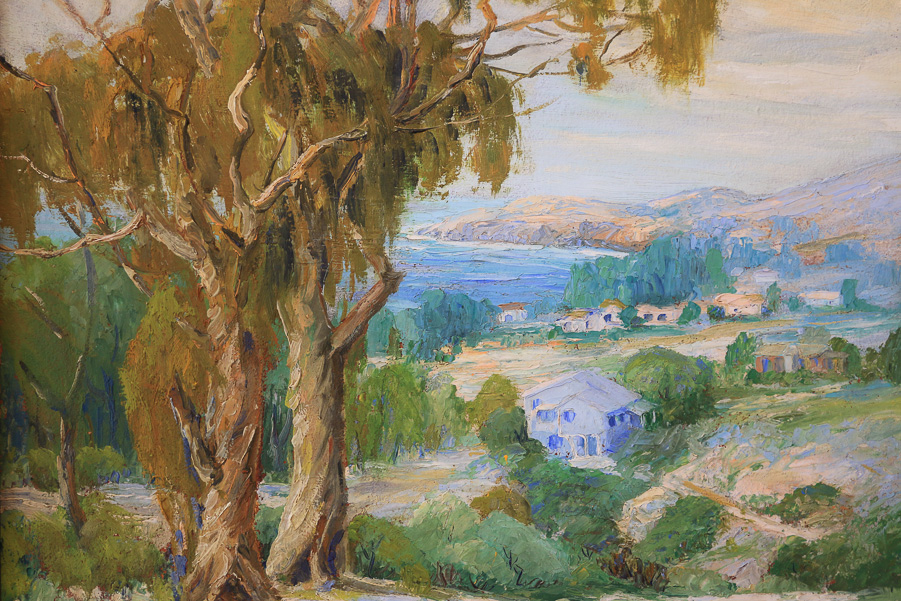 The Muck never has disappointed us, all of their exhibits are wonderful.
After the museum it was time for some pizza at our favorite, Fuoco Pizzeria Napoletana.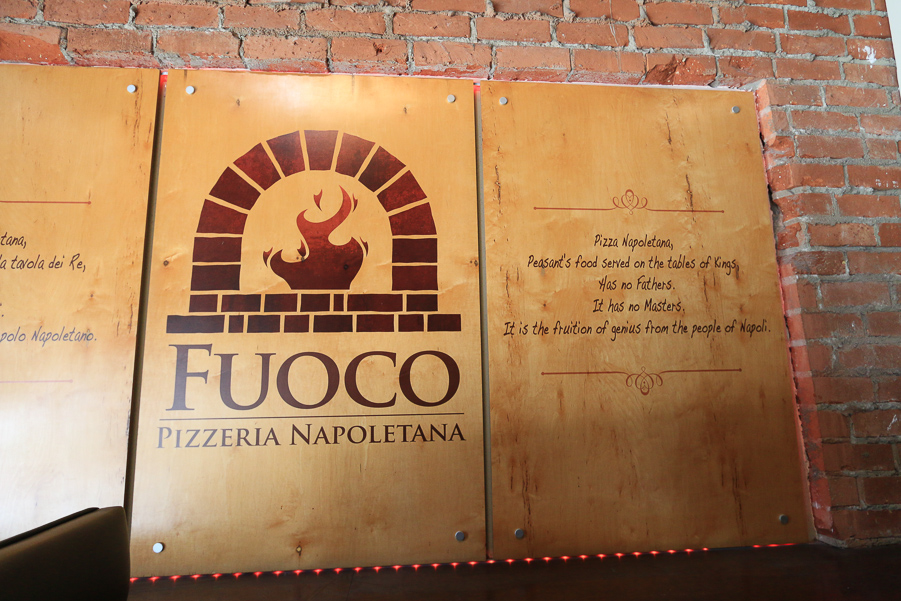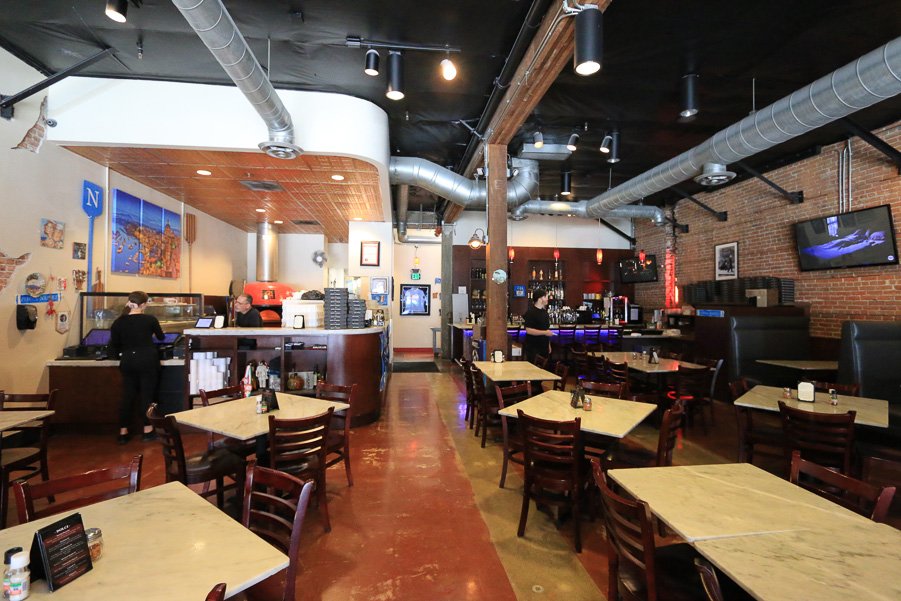 Our first pizza was their "Vespa," with cup and curl pepperoni, mozzarella, goat cheese, garlic and their home made spicy honey.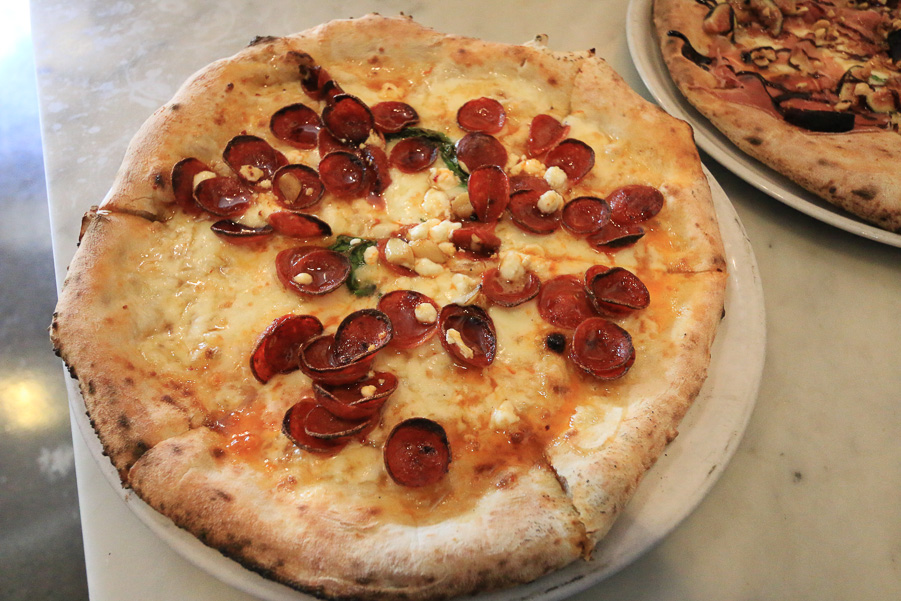 The second pizza was another specialty, proscuitto and fig.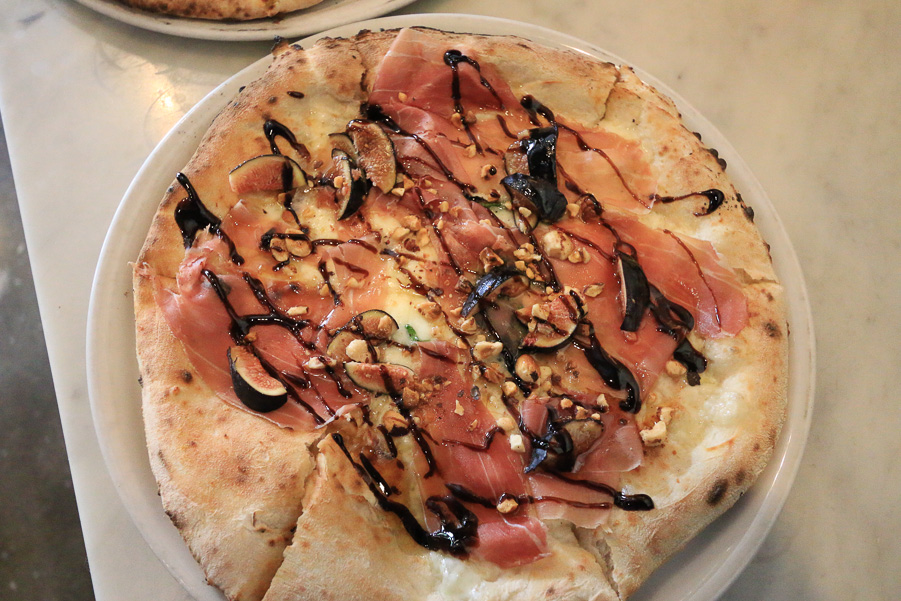 We couldn't have asked for a more rewarding adventure.