March 30, 2022 - Wednesday- We were in Fullerton, CA today to visit the latest exhibit at the Muck called "Shipwrecks: Duty of Memory." Stefano Benazzo is an Italian photographer who specializes in capturing stranded trading shipwrecks around the world. Stefano, a retired Ambassador of Italy and a former diplomat at the Italian Embassy in Washington, DC., has photographed more than 500 shipwrecks in over fifty years of research, from Iceland to the Strait of Magellan, from Greece to America.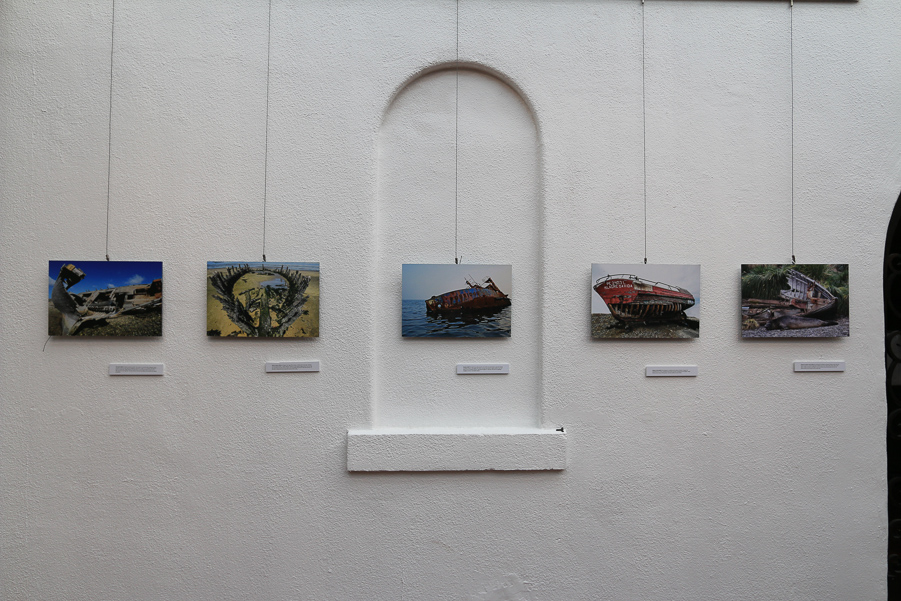 Each picture had a history of the wreck; the ship's name, country of origin, when built, when wrecked and any other information Stefano was able to pick up in his research. It made for interesting reading.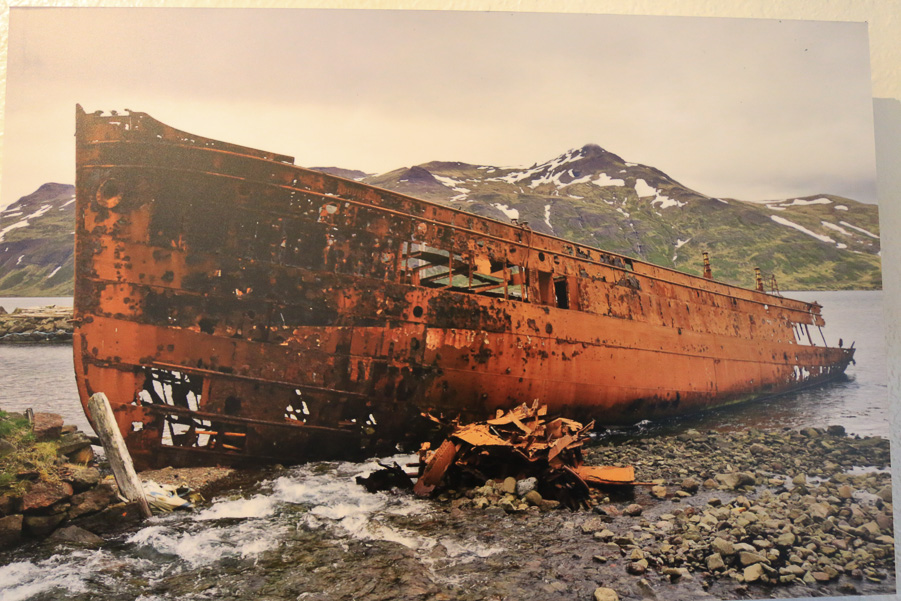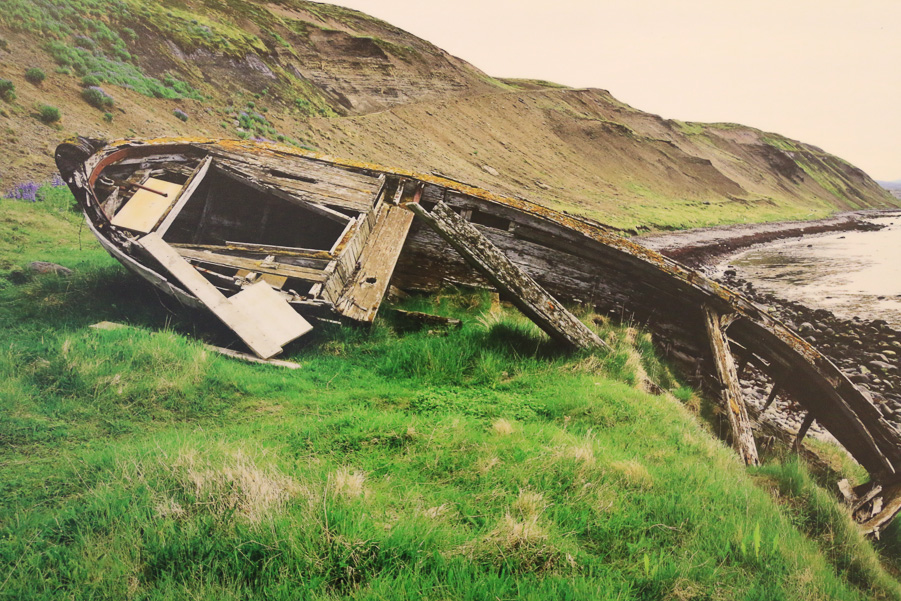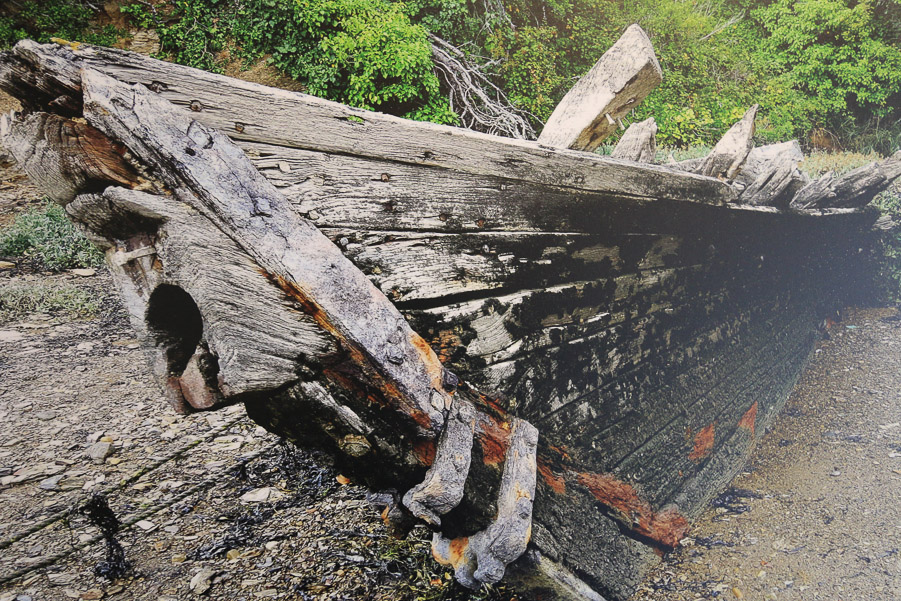 The one below reminded Stefano of a shark.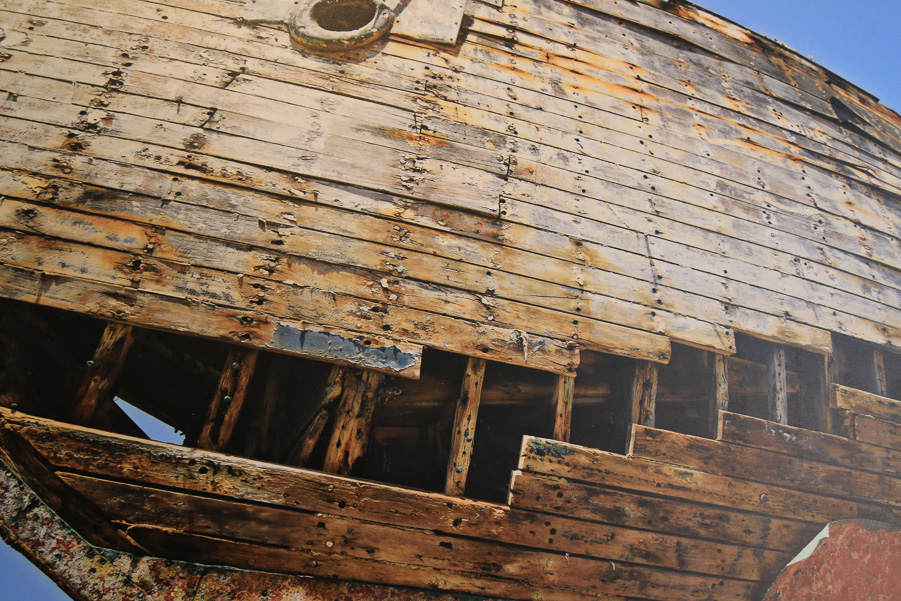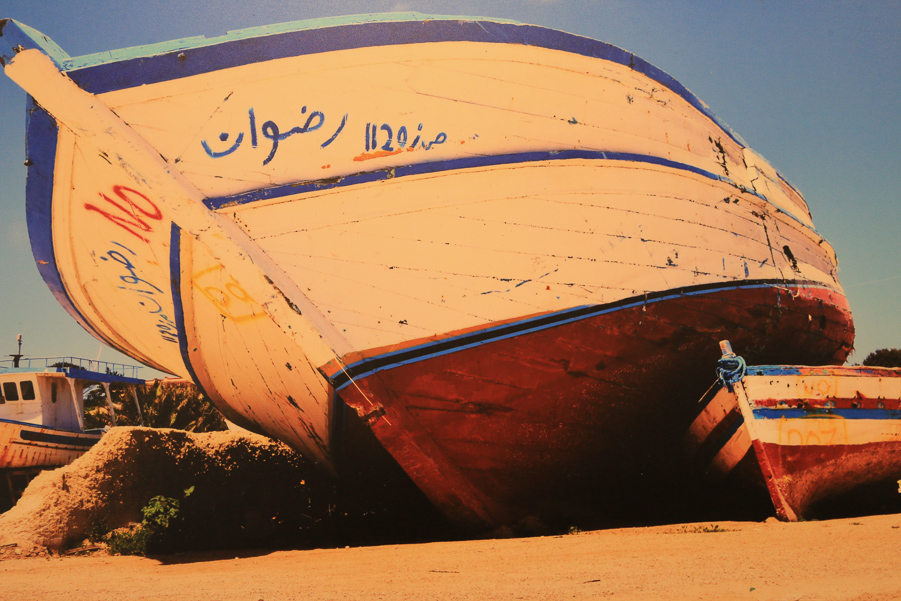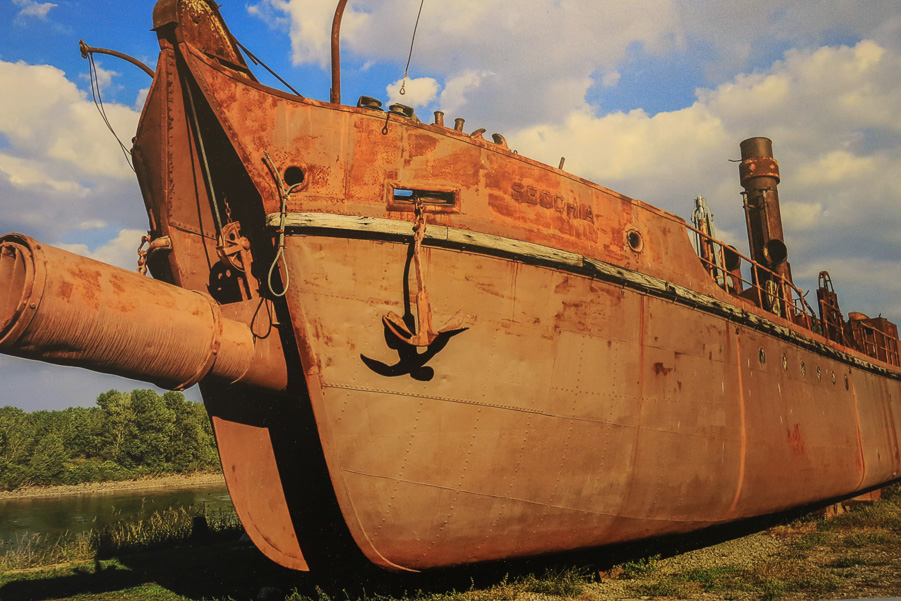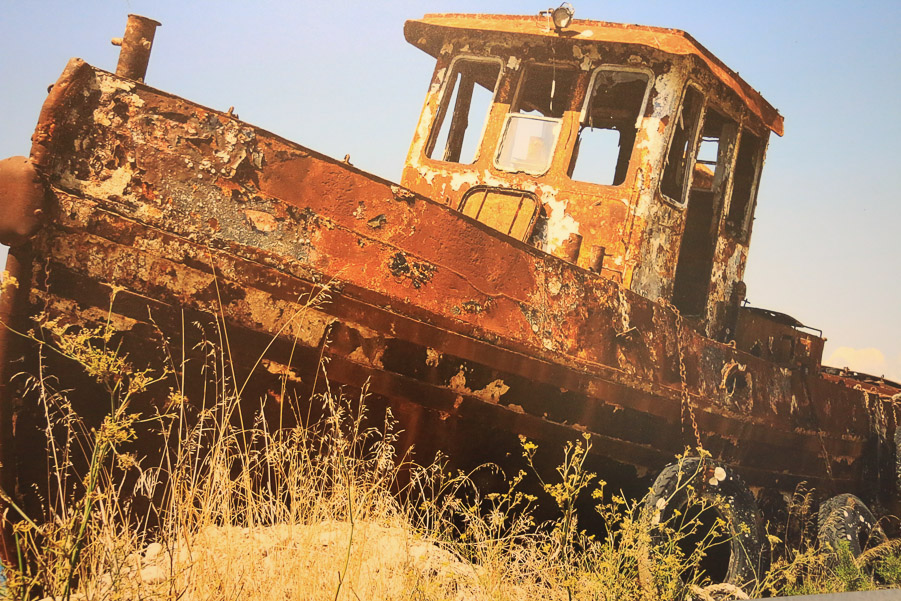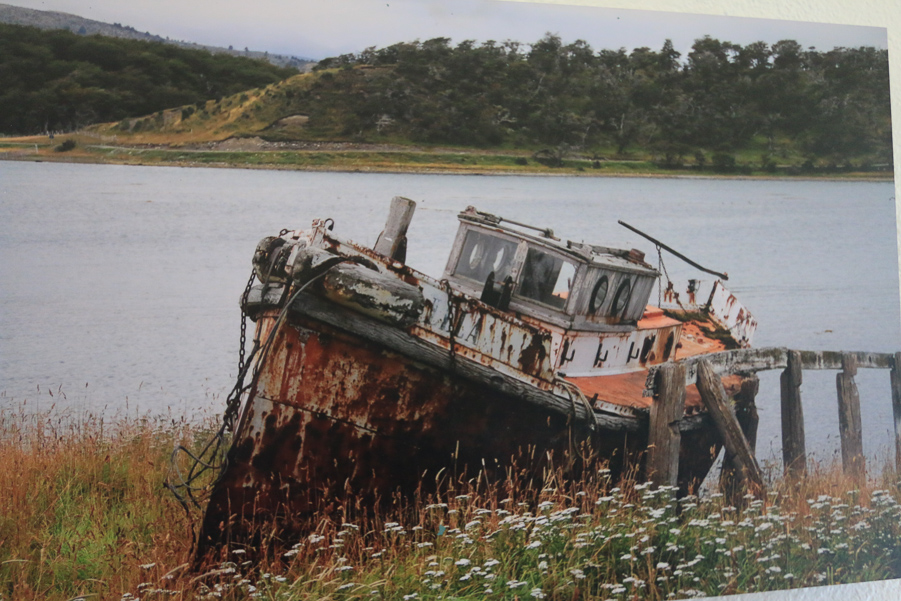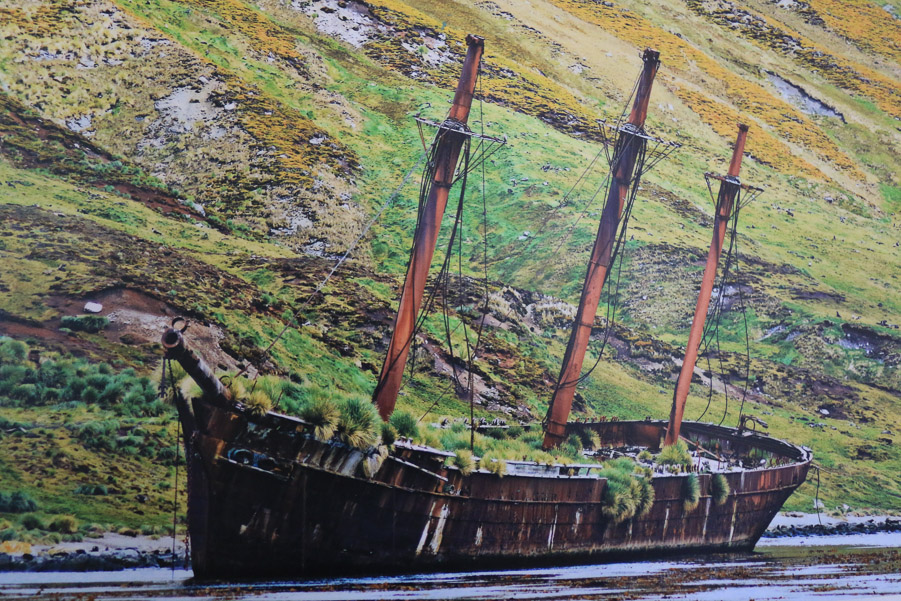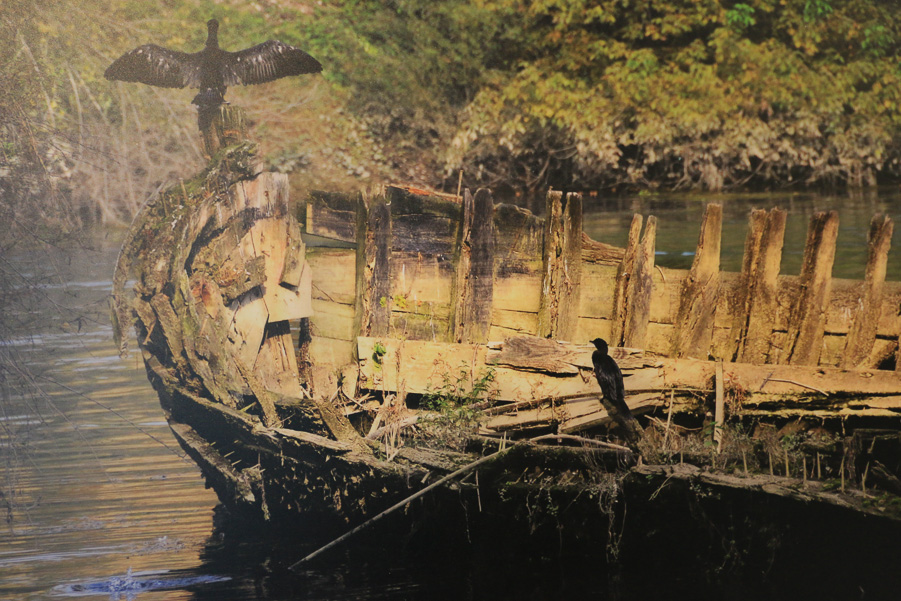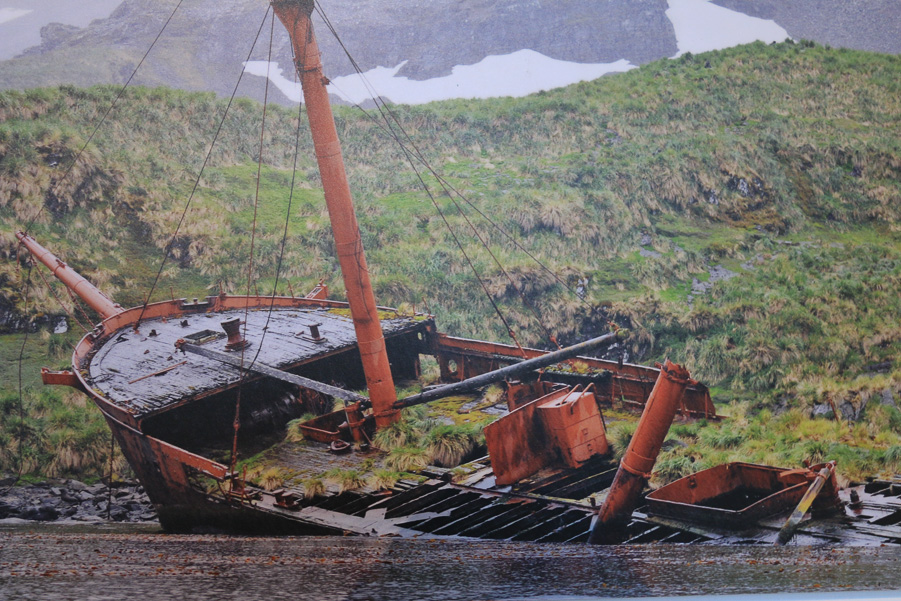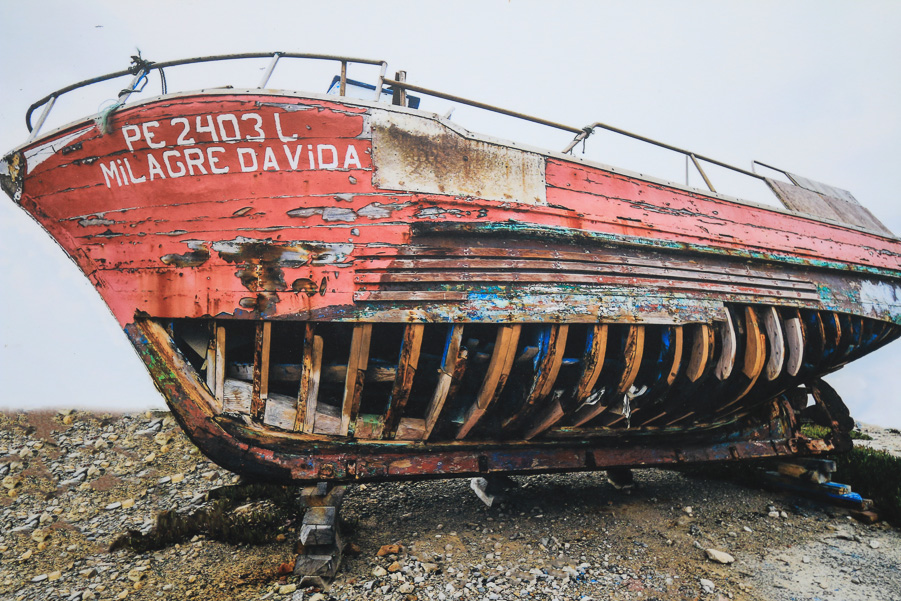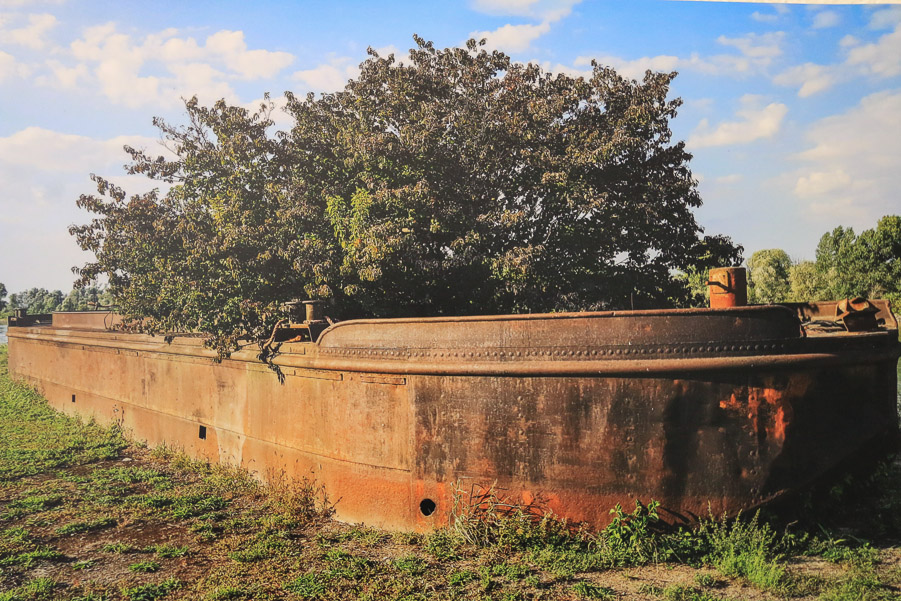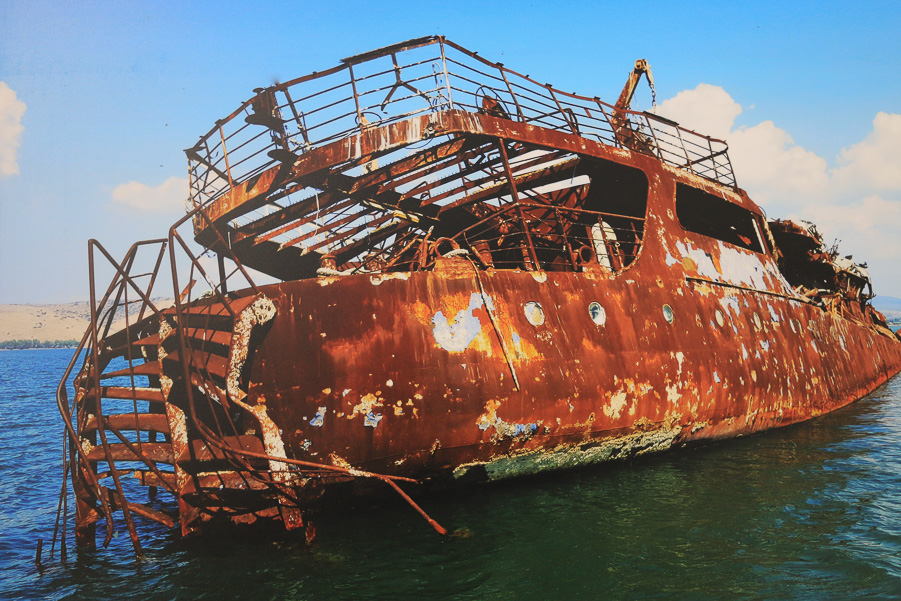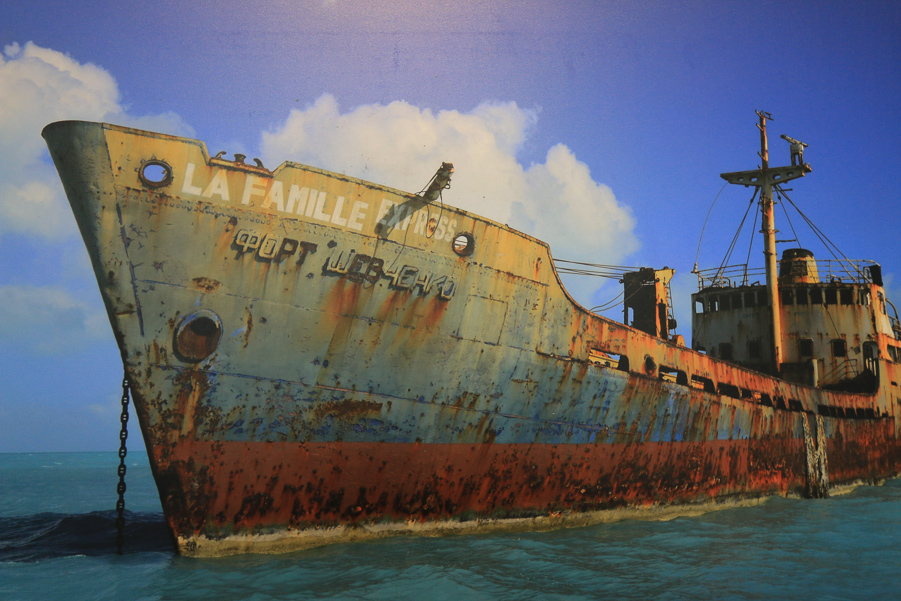 It is a fascinating exhibit, there's beauty in these decaying hulks.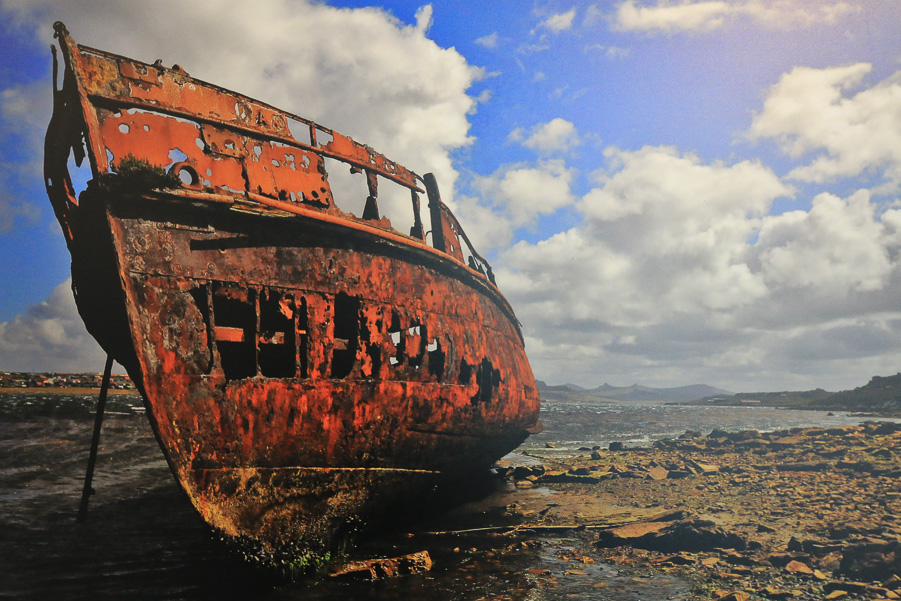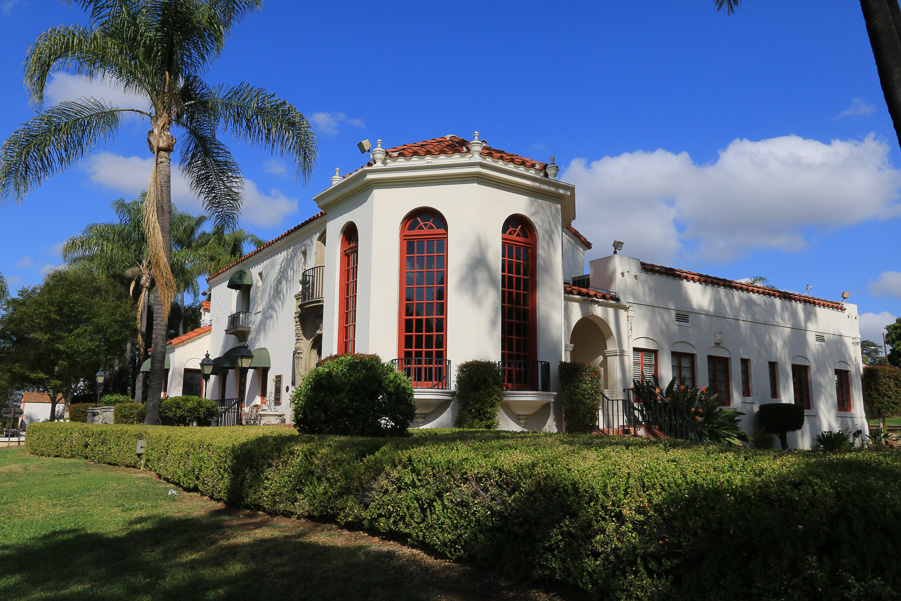 After the exhibit we headed to downtown Fullerton to enjoy some pizza at Fuoco Pizzeria Napoletana.
We ordered two pizzas and the one below is "Quattro Formaggi" with tomato sauce, mozzarella, ricotta, parmigiano, gorgonzola, basil, and extra virgin olive oil.
The second pizza is a seasonal special called "Vespa." It has pepperoni, whole roasted garlic, mozzarella, goat cheese and a house-made spicy honey. Honey on cheese is a real Italian delicacy that is delicious!