June 1, 2016 - Today we visited the new Broad Museum in downtown Los Angeles. "The Broad" is a contemporary art museum founded by philanthropists Eli and Edythe Broad. While admission is free, advance reservations are suggested and the demand has frequently overwhelmed the Broad's Internet servers. The 120,000 sq. ft. museum is home to 2,000 works of art.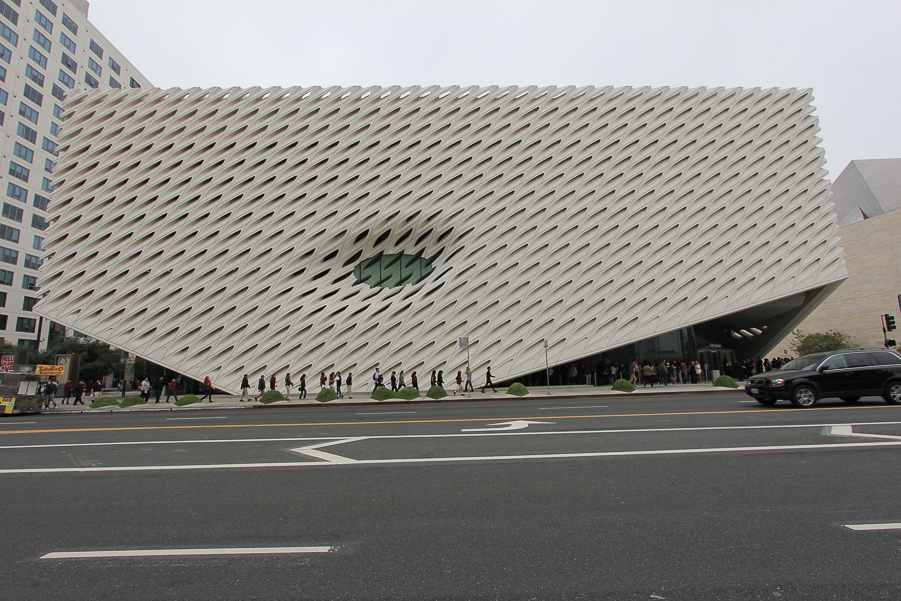 This work is by Glenn Ligon called "Double America."
There were several works by Keith Haring.
Here's Judy in a work by Robert Therrien called "Under the Table."
This one, which is untitled, is by Barbara Kruger.
These are all by Jeff Koons.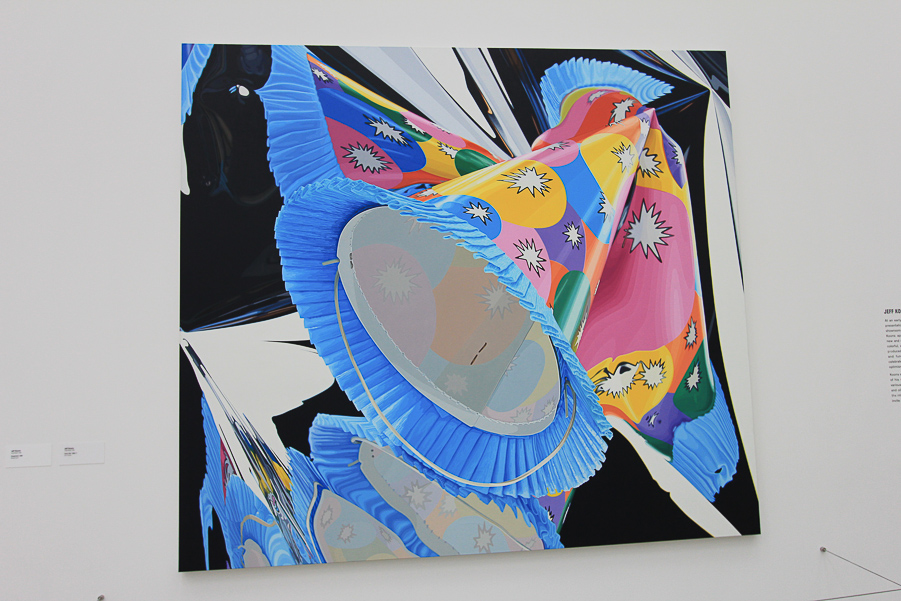 These are by Roy Lichtenstein.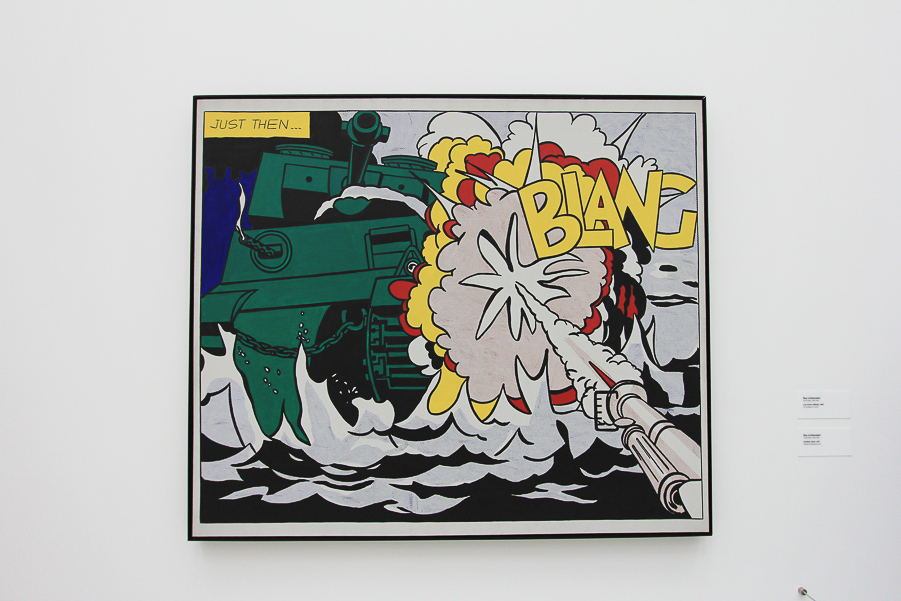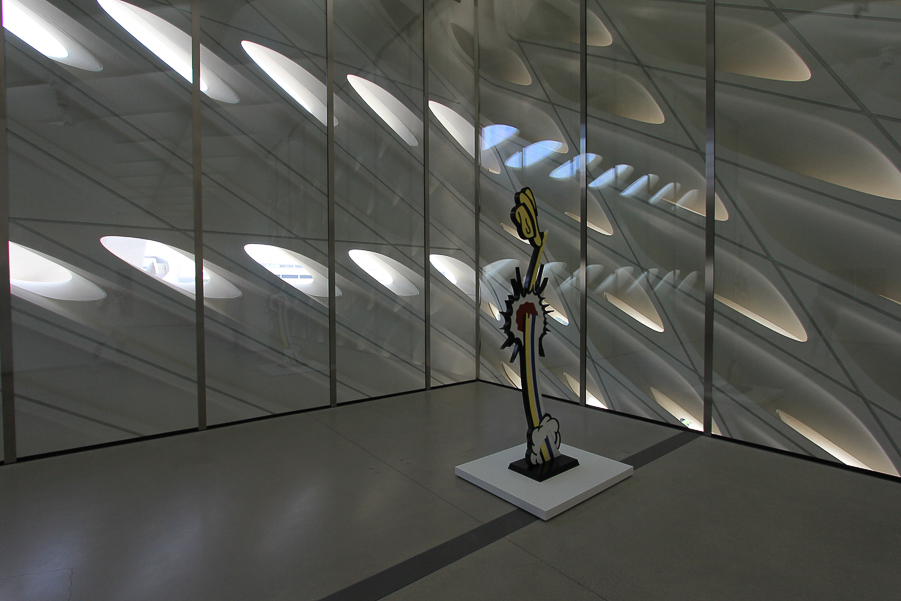 This is one of Jasper Johns famous flag paintings.
Andy Warhol is well represented in the collection.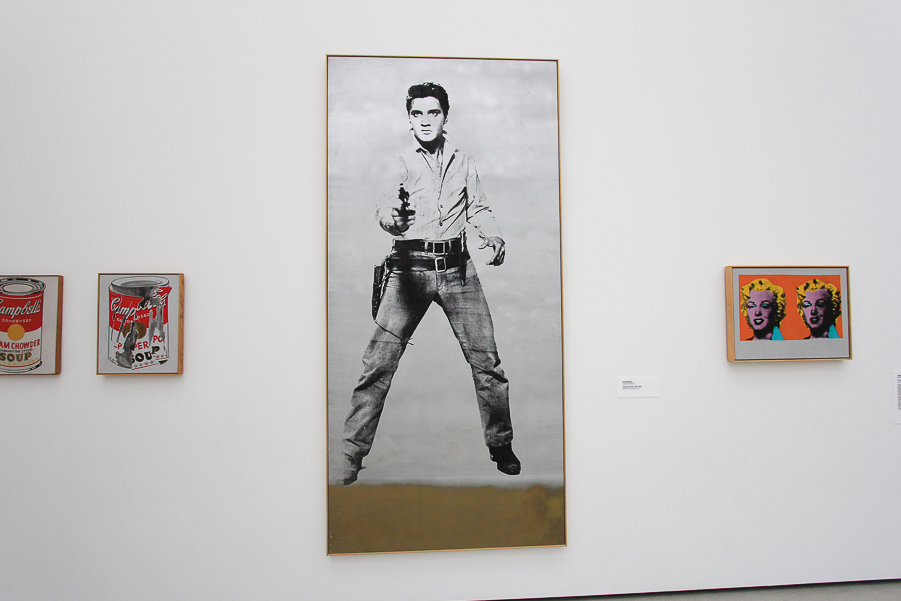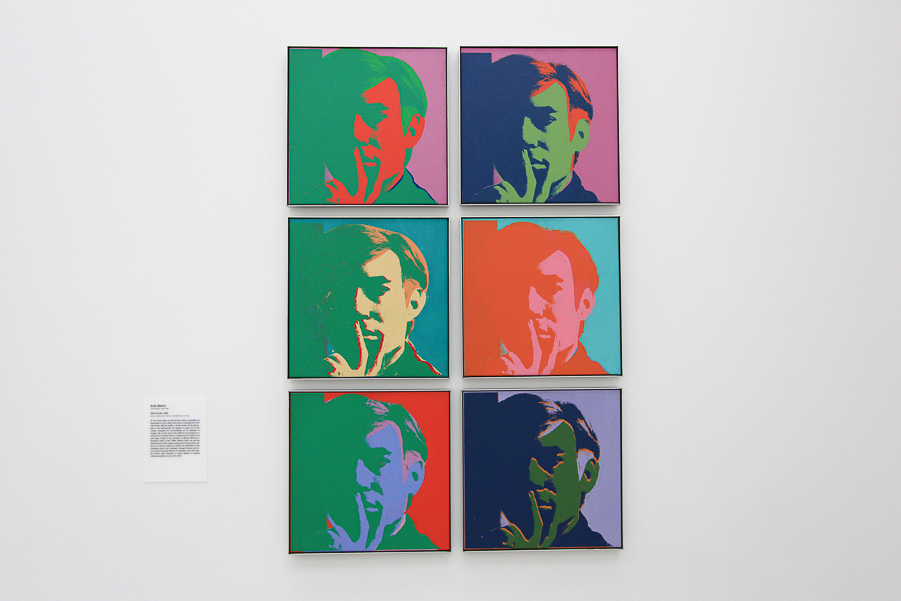 The museum includes a free-standing restaurant on its plaza that is named Otium, Latin for "leisure time." Timothy Hollingsworth, a former head chef of The French Laundry in Napa Valley, is the executive chef. Those are 100 year old olive trees in the foreground. Otium is the wood and glass structure in the center.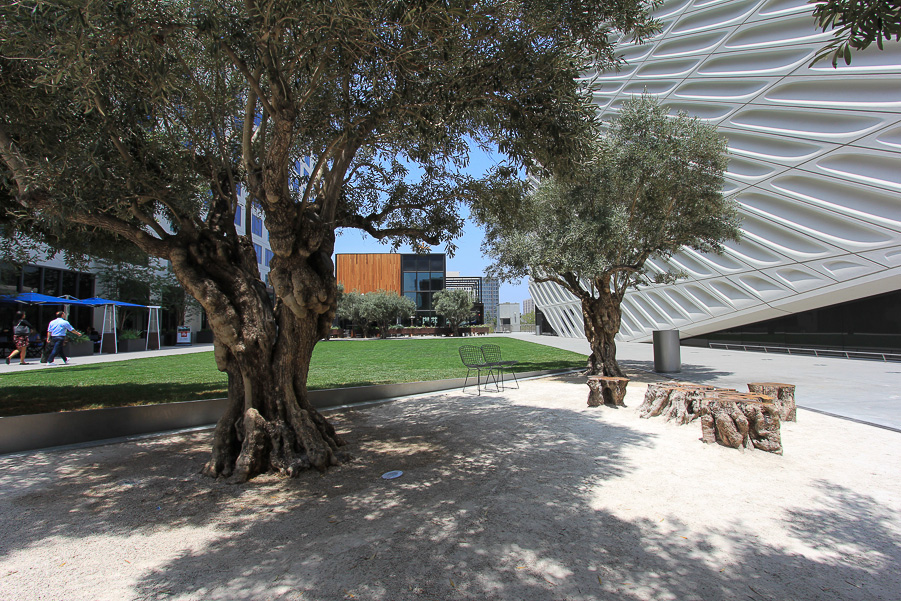 The atmosphere is wonderful, both noisy and busy, and the food is delicious. Judy had their "Jerk Chicken" with coconut rice, black beans and pineapple. I had their "Soft Shell Crab Sandwich" with remoulade, cabbage and fried okra. While we were eating, Judy received a text message on her phone to let us know that our "timed ticket" was ready for us to see Yayoi Kusama's "Infinity Mirrored Room" back in the museum. This artwork only accommodates one or two visitors at a time for approximately 45 seconds. The visual impact of the LED lights and the placement of the mirrors makes it seem as if there are millions of lights trailing off into infinity.
The Broad collection has been described by the Washington Post as including too much "high-end trash" but, "even though the bad overwhelms the great, there are great works throughout." Judy and I agree with the Post's opinion since there were many works that we didn't care for, but there always seemed to be a gem around the corner.