November 9, 2011 - Our adventure today was to visit Tahquitz Canyon in Palm Springs. Centuries ago, ancestors of the Agua Caliente Cahuilla Indians settled in the Palm Springs area. They developed complex communities in the Tahquitz, Chino and Indian Canyons. These canyons are located southwest of Palm Springs and are listed in the National Register of Historic Places.
The Tahquitz Canyon Trail is a moderate two mile looping trail that leads to the Tahquitz Falls and back. We started at the Visitors Center and by hiking to the falls, we gained about 350 feet in elevation.
There were very few people here today and we only saw a handful during our trip up and back. Other than at the falls, we could only hear the Tahquitz Creek running and the birds that live in the canyon.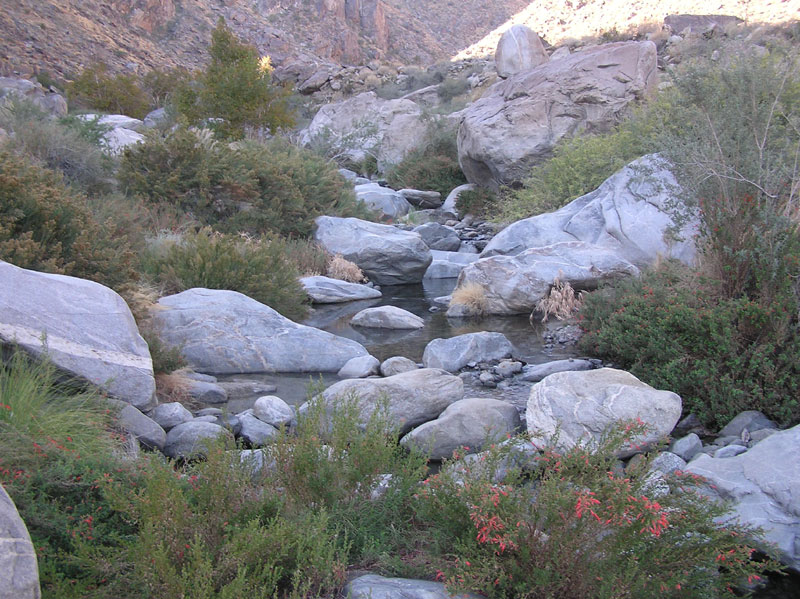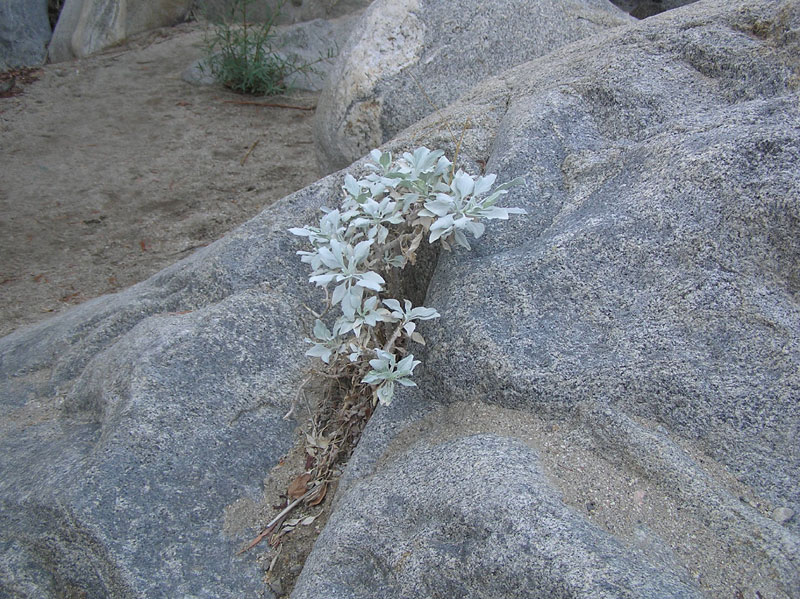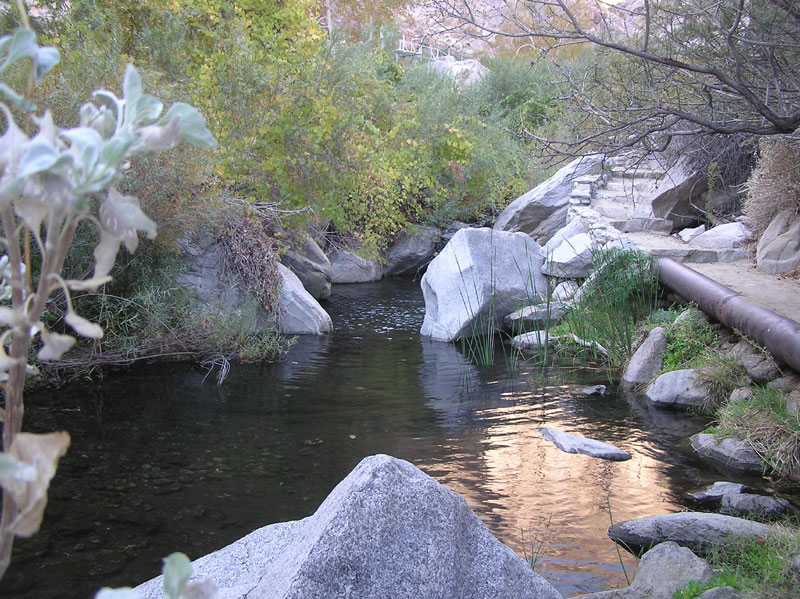 We were soon surrounded by massive rock cliffs but we could still see the lush Palm Springs landscape below.
The sixty foot waterfall was worth the trip. The Fox Tribe settled here 2,000 years ago. As aptly stated in the Agua Caliente's promotional literature: "This is a place of power. When you enter you're tired and weak, when you leave you are rejuvenated and energized."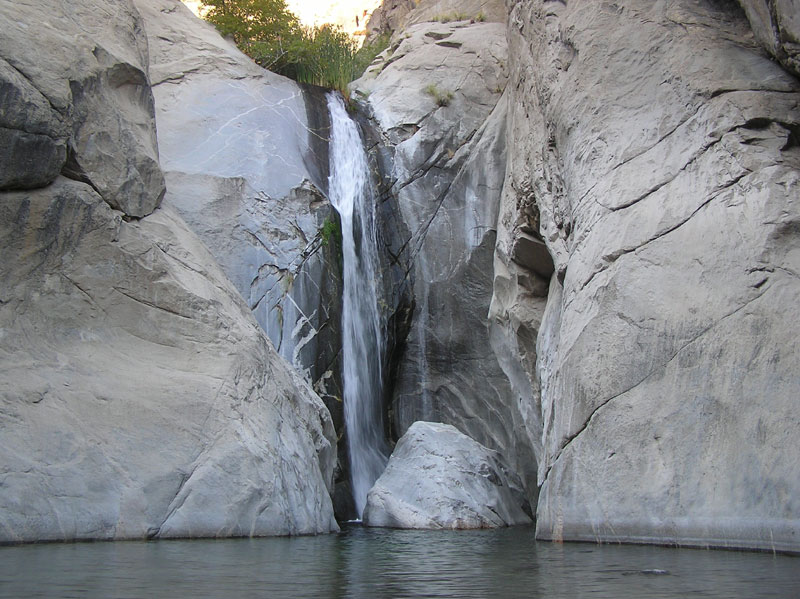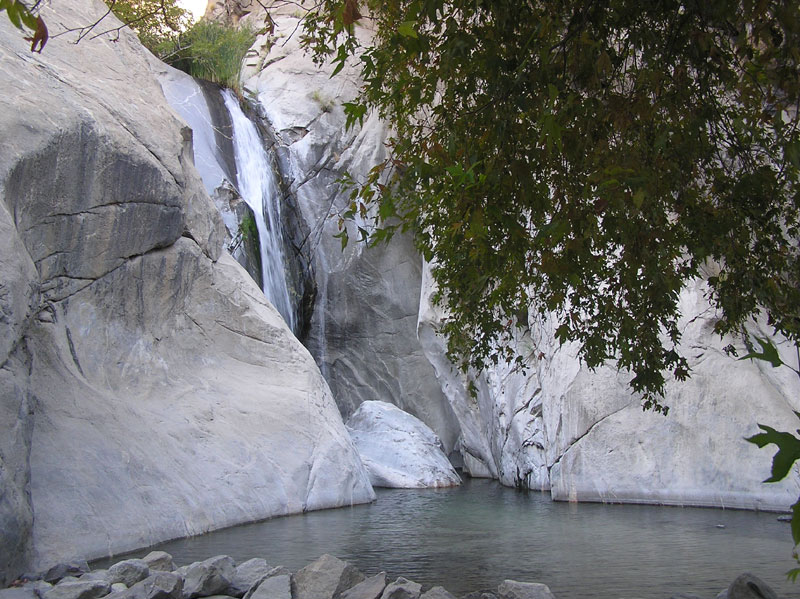 Of course all of this hiking made us hungry, so we had lunch at Kalura Trattoria, a wonderfully authentic Italian restaurant located right in downtown Palm Springs. It was a great adventure!
After we returned to Redlands, we both realized how tired we were. It brought back memories of downhill skiing in our younger days. After the skiing is done, fueled by adrenaline all day, you head back to the lodge and know that you've exercised a lot muscles that usually don't get pushed at all. The hike to the Tahquitz Falls produced the same affect and we turned in early as a result.