July 29, 2020 - Wednesday - We stayed in Redlands today to enjoy beautiful Sylvan Park, which is adjacent to the University of Redlands. It's a 23 acre park with open grassy areas, picnic areas, a playground, a stage/bandstand area, a skate park, a baseball/softball field, horseshoe pits, a lawn bowling court, and trails.
The remains of the zanja, a historic irrigation ditch, runs through the middle of the park.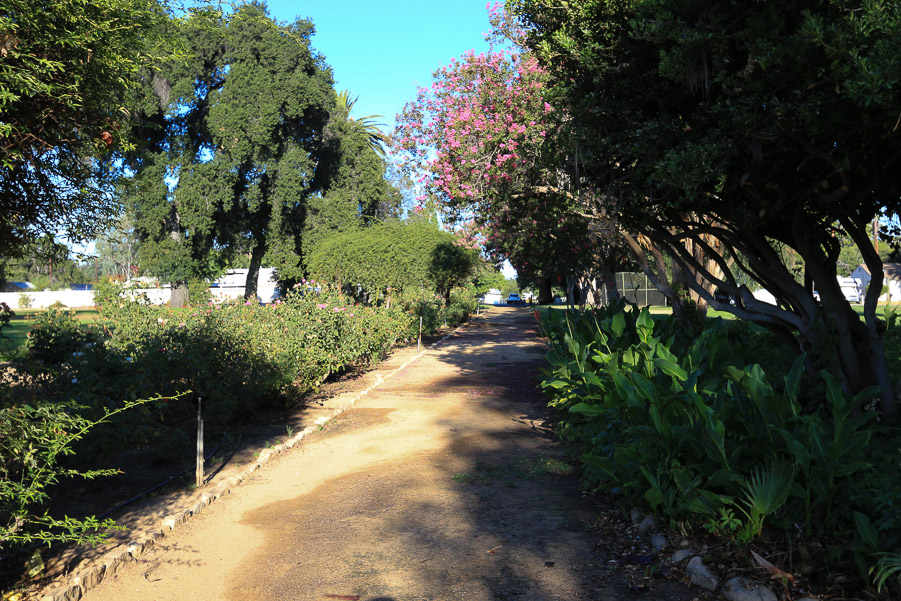 The bandstand is currently being renovated.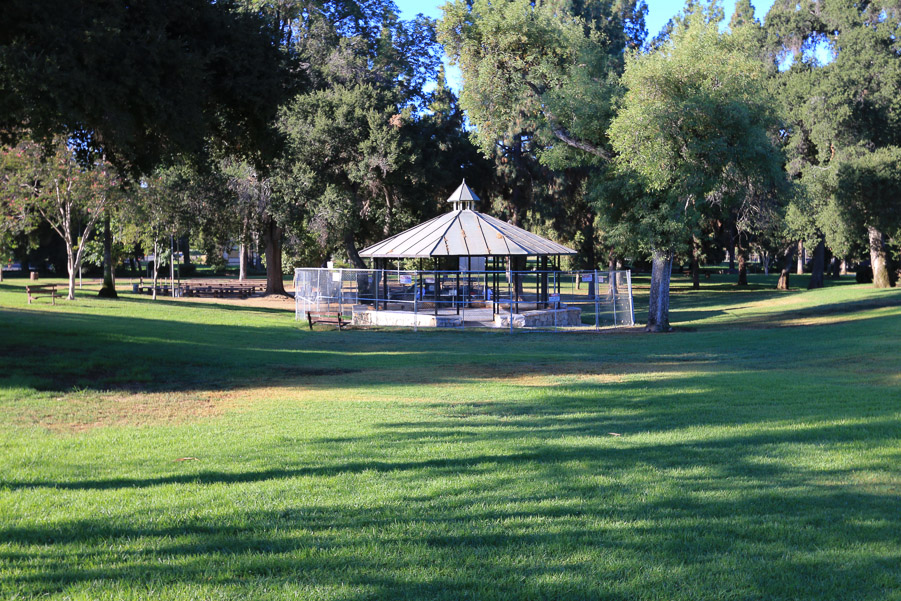 Lawn bowling is very popular in Redlands.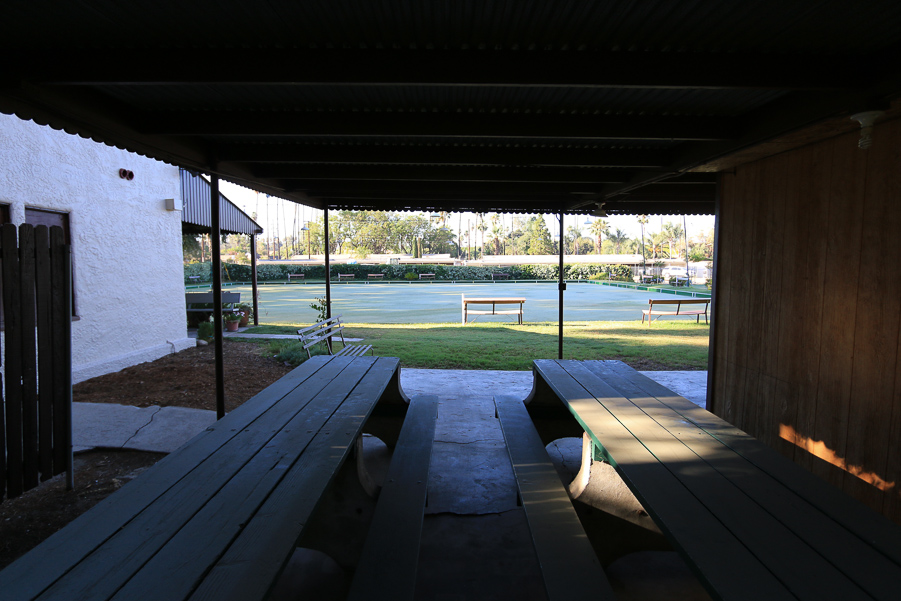 The skate park has a lovely setting.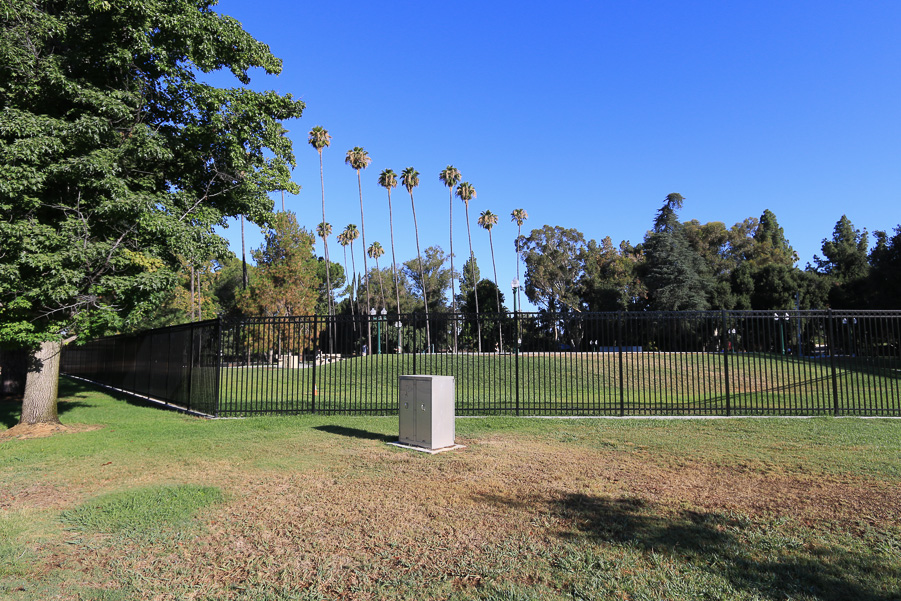 We were sorry that we neglected to bring our horseshoes today.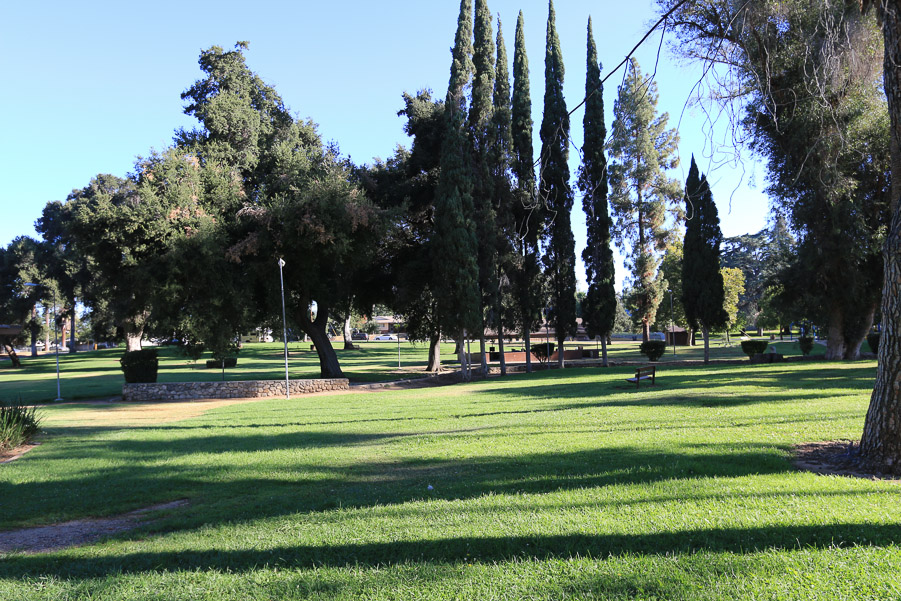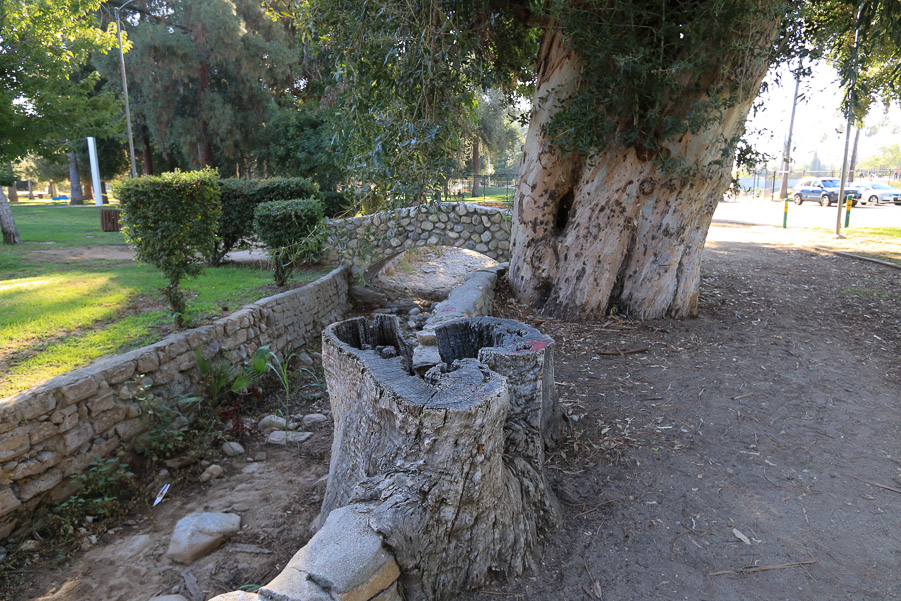 We've been in town for eleven years and today was the first time we walked through this park. It's lovely!