September 27, 2010 - It was a very hot day today so I took the opportunity to go surfing at Huntington Beach. The California beaches have been quite cool this summer only averaging temperatures in the low to mid-seventies. Today it was 98° at the Bolsa Chica State Beach, which is about two miles north of the Huntington Pier.
Jordan, who works for Corky Carroll's Surf School, was my instructor. My wet suit and board were stored in their trailer, right on the beach.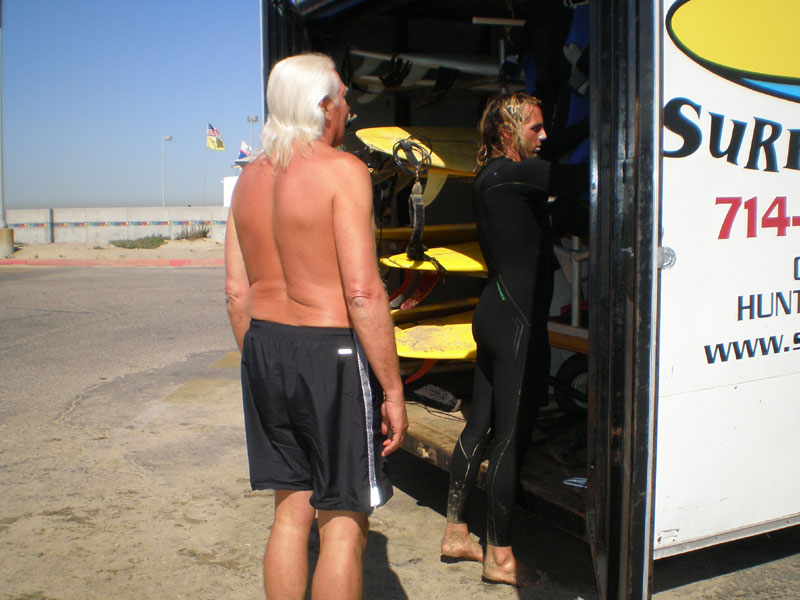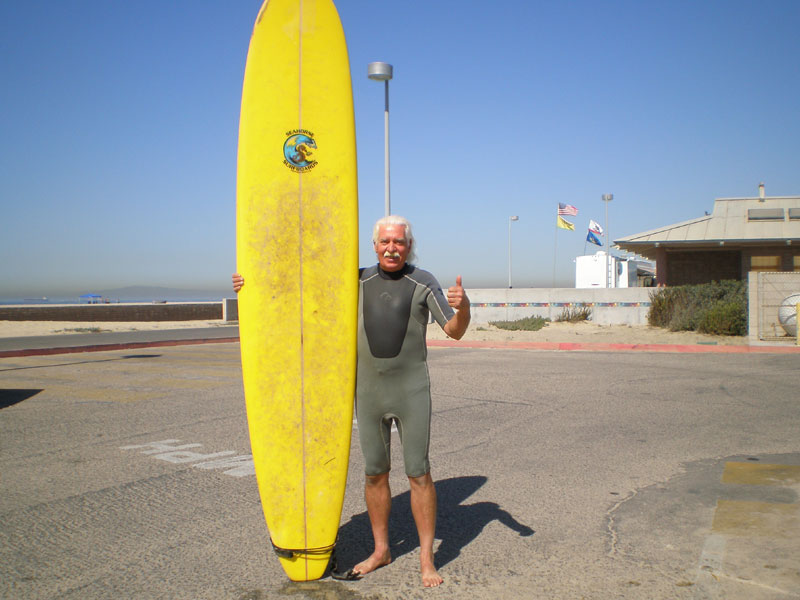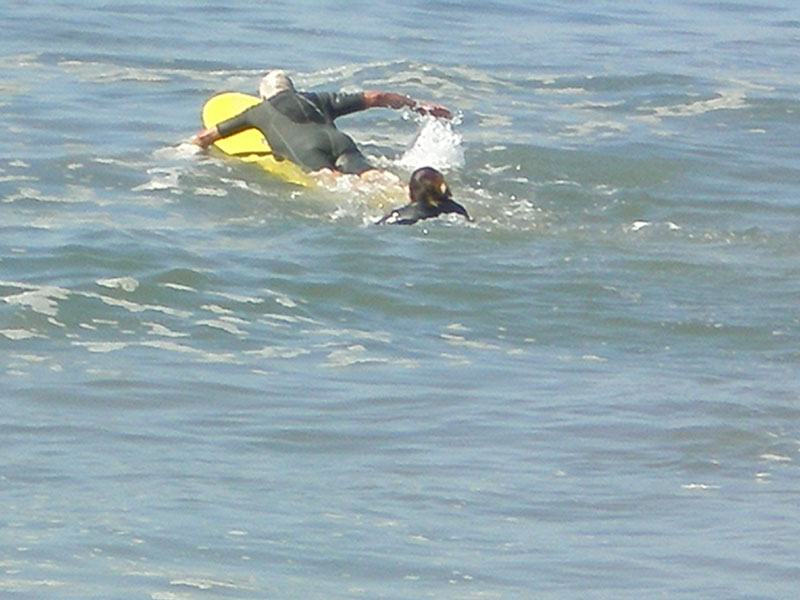 I managed to get up and take flight three times during my hour with Jordan. Unfortunately, Judy had the camera set to telephoto and she wasn't able to get a good shot of me surfing, just some partial shots of the board. However, I did get the rides and heard the roar as I was riding the waves. The surf started out at about three feet but rose to five or six feet at the end of my lesson.