July 13, 2022 - Wednesday - Today just seemed to be a nice day to go to the beach, so we headed for Surf City USA, Huntington Beach, CA. Huntington Beach is known for its long 9.5-mile stretch of sandy beach, mild climate, excellent surfing, and beach culture. Swells generated predominantly from the North Pacific in winter and from a combination of Southern Hemisphere storms and hurricanes in the summer focus on Huntington Beach, creating consistent surf all year long, hence the nickname "Surf City".
All of the surfers waiting for the wave.
Main Street leads right into the pier, and it's packed with shops and restaurants.
Tee shirts are a big seller here and Judy bought two!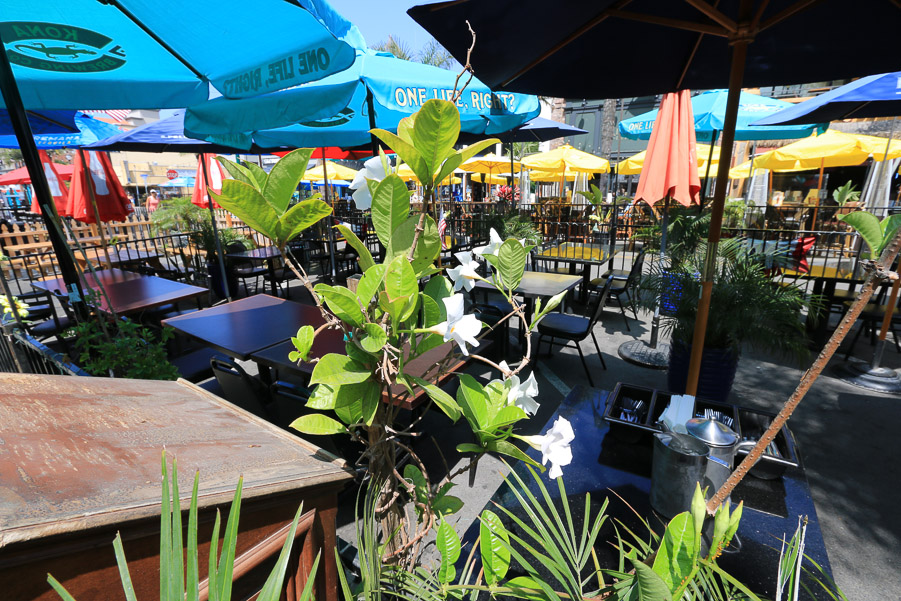 There's a statue of Duke Kahanamoku right on the corner of Main and the Pacific Coast Highway.
For lunch today we chose Duke's Huntington Beach, right on the ocean. It's named for the Hawaiian Duke Kahanamoku, the "Ambassador of Aloha."
We had beautiful window seats overlooking the beach and the pier.
Judy had their fish and chips with beer battered Alaskan cod, Meyer lemon remoulade, Bok Choy macadamia nut slaw, and fries.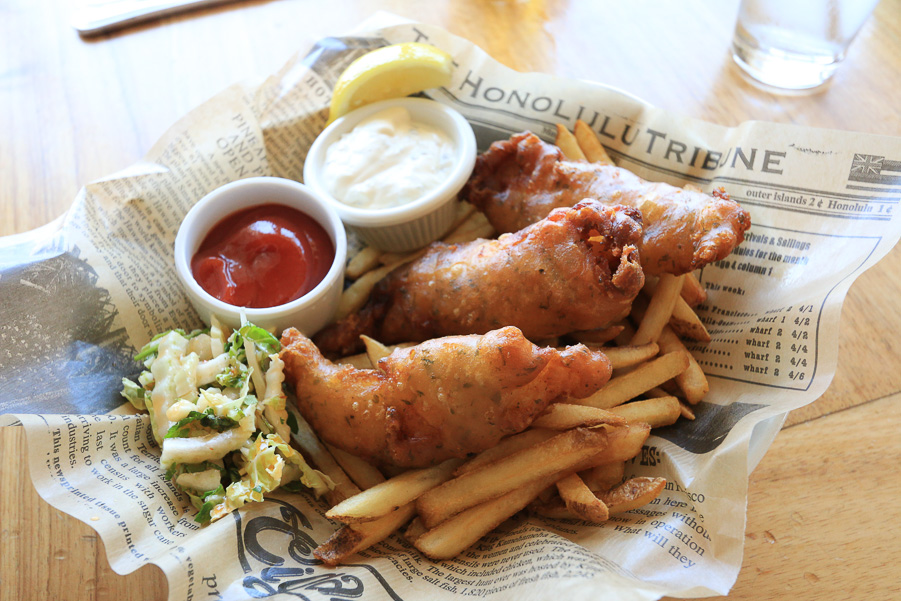 I had their fish tacos with grilled sea bass, flour tortillas, tomatillo sauce, cabbage, pico de gallo, queso fresco, chipotle salsa, tortilla chips and guacamole.
Our meals were delicious, but we had to have their signature dessert, Hula Pie. It has a chocolate cookie crust, macadamia nut ice cream, hot fudge, toasted macadamia nuts and whipped cream. It was huge!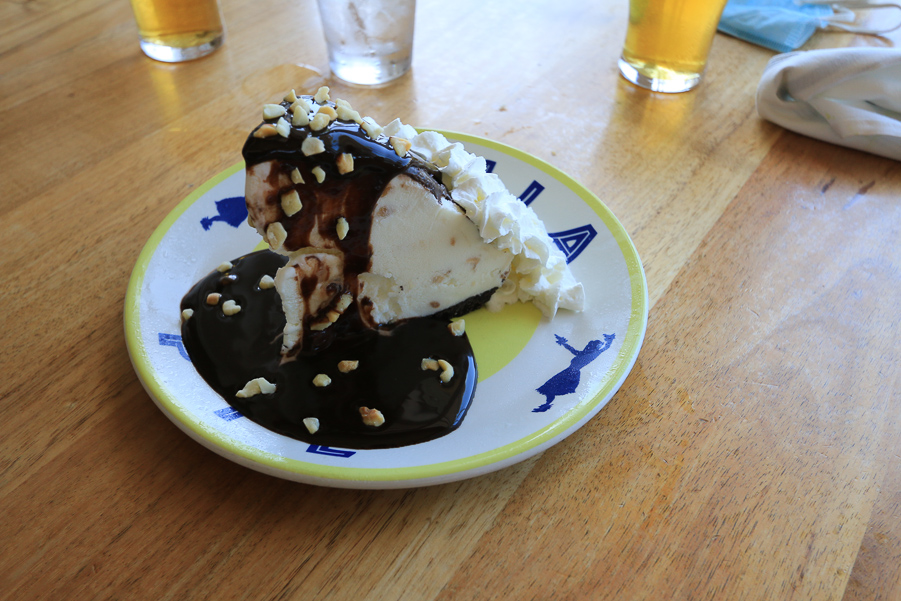 It was a wonderful day, only about 70° and the food was great.