June 27, 2013 - Today's adventure brought us back to Rancho Mirage, next to Palm Springs, to see the Annenberg Retreat at Sunnylands. We left early and had a great breakfast at Elmer's Restaurant. It was our first time there and we loved the atmosphere, it was like the old Vegas restaurants and it was decorated with pictures of movie stars during Hollywood's Golden Era. It was very classy, and very googie!
Sunnylands is the 200-acre former estate of the late ambassador to the United Kingdom, Walter Annenberg. We toured the nine acre public gardens but chose not to take the tour of his home. The gardens are free but the home tour costs $35.00 per person. The "Center" is the hub of the gardens and is a contemporary building inspired by Mid-century Modern architecture.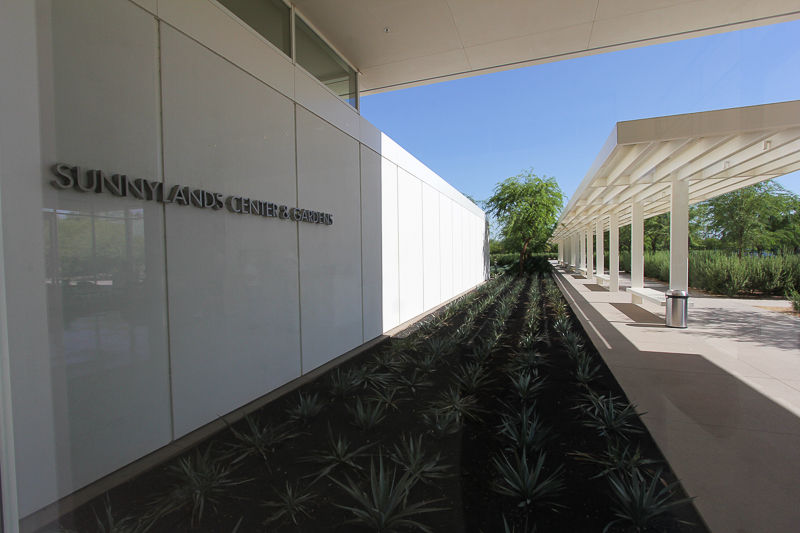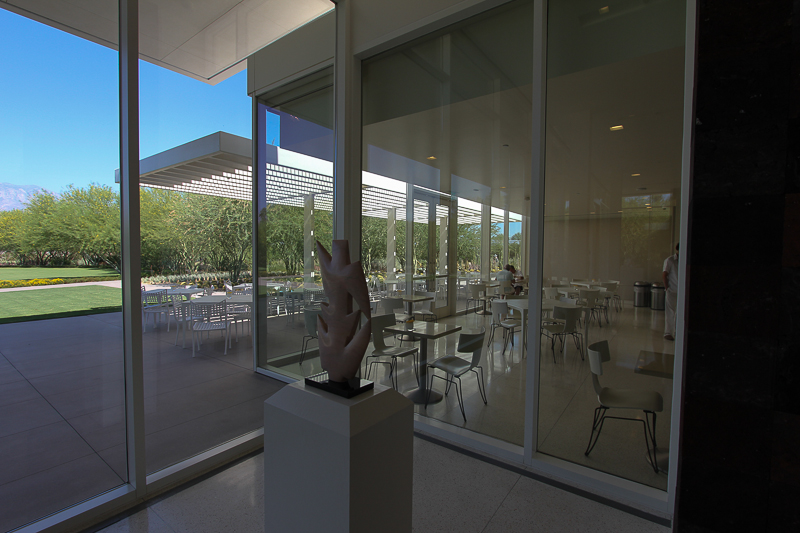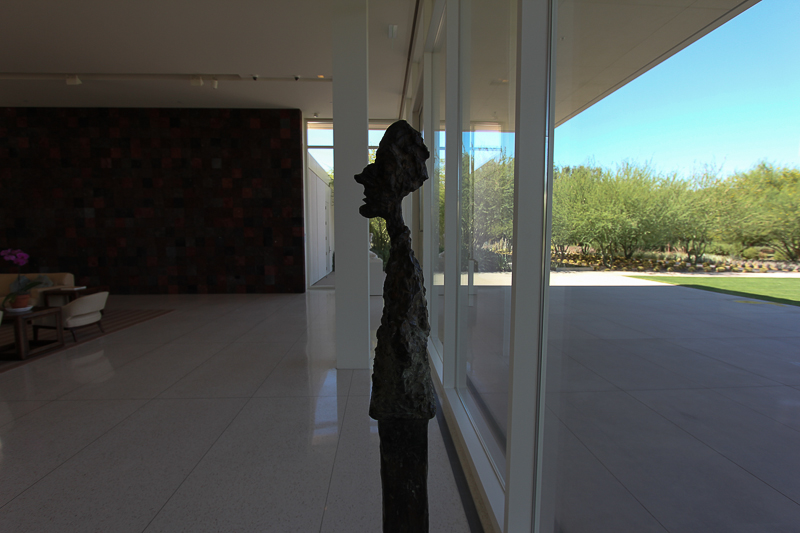 Even though the temperature was close to 100°, the walk through the gardens was mostly shaded and comfortable.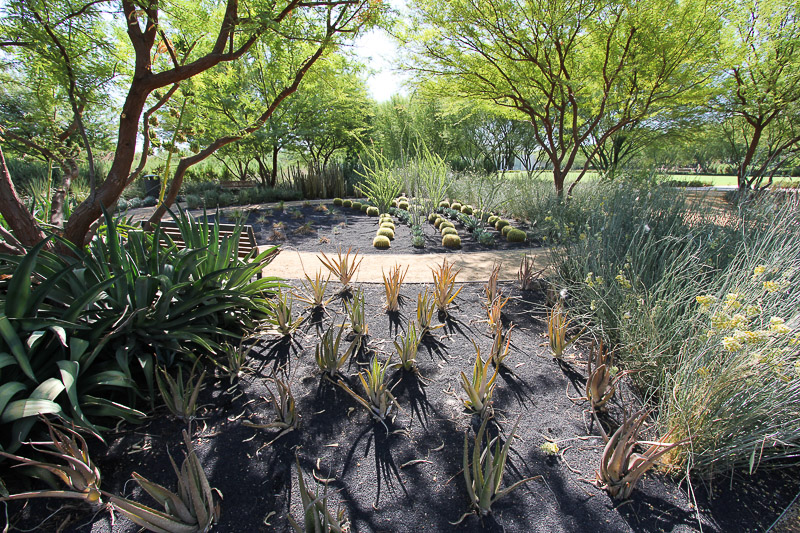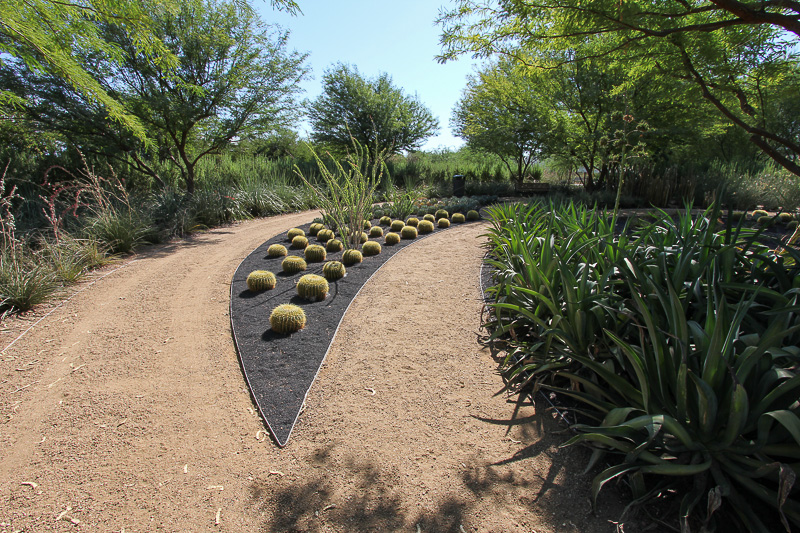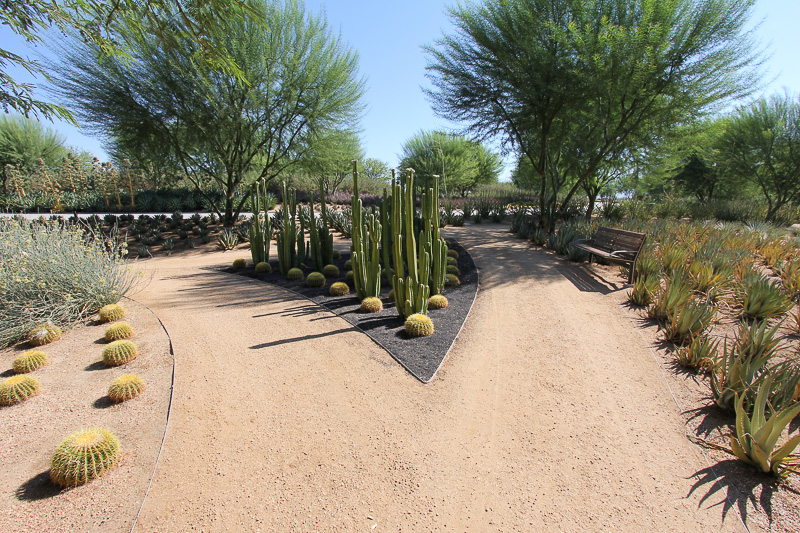 We decided to come back here probably in March or April after it's had a bit of winter rain, which brings out the wild flowers. Who knows, we may even spring for the house tour to see where seven presidents have held their informal world summits. After all, the public gardens occupy just a fraction of the entire estate. The picture below is from the web site of CMG, the Conger Moss Guillard Landscape Architecture firm. It dramatically shows the public garden area to the right of the main estate. As you can see, Mr. Annenberg also had a private nine hole golf course at his disposal.