November 16, 2016 - Today we were in downtown Los Angeles to see an architectural oddity from the past. Bullocks was one of the major department stores in Los Angeles during the first half of the twentieth century. Bullocks was actually two large buildings separated by an alley that was mainly used for delivery purposes. However, in 1957 it was decided to spruce up the alleyway with new businesses, murals, plants and awnings. The alley, which was dedicated in 1907 as St. Vincent Place, was renamed St. Vincent Court, which is now California State Landmark #567.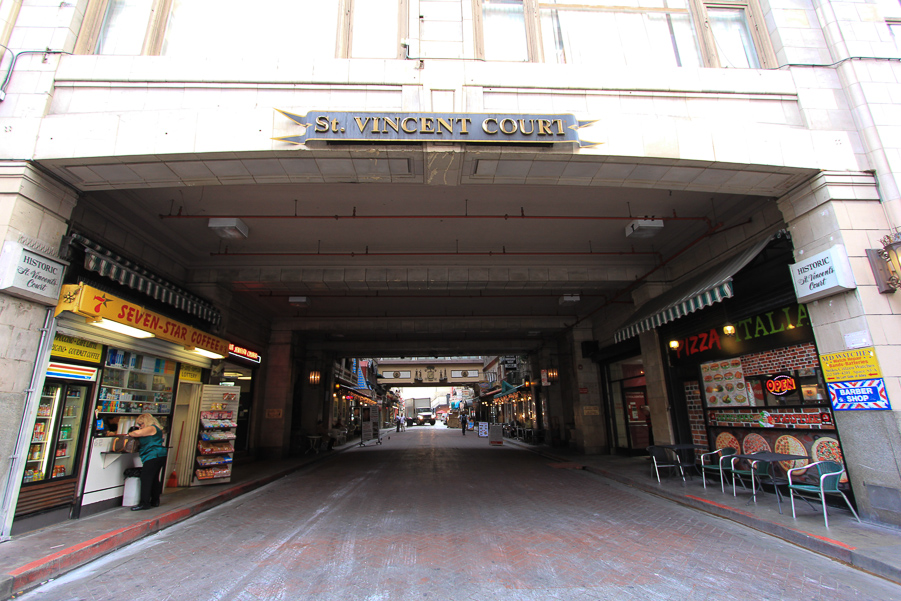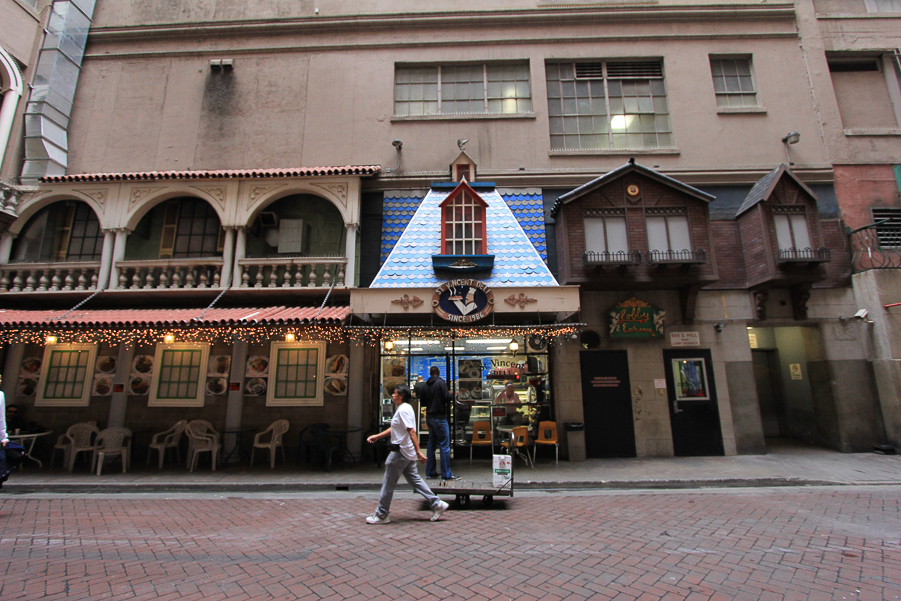 This archway that spans the alley connected the two Bullocks buildings for customer convenience.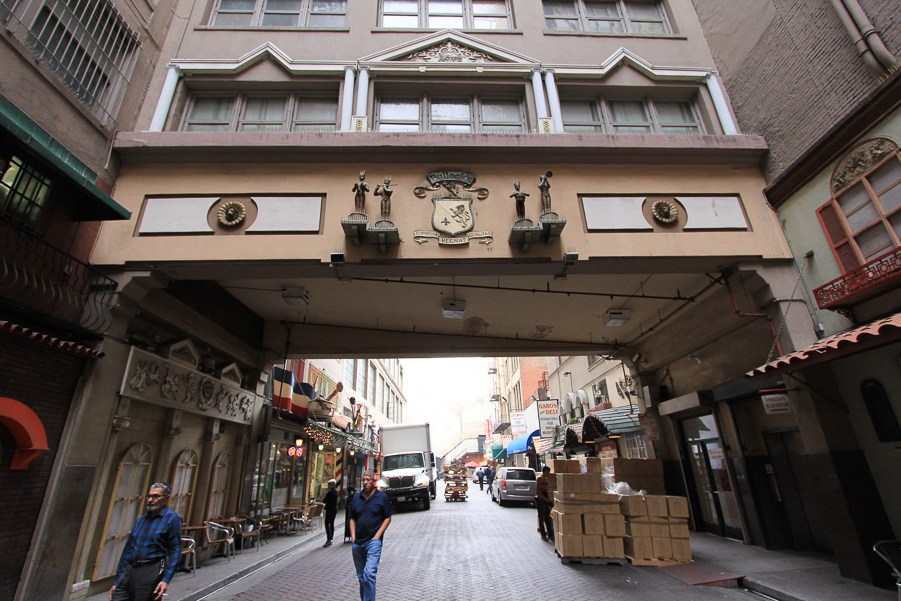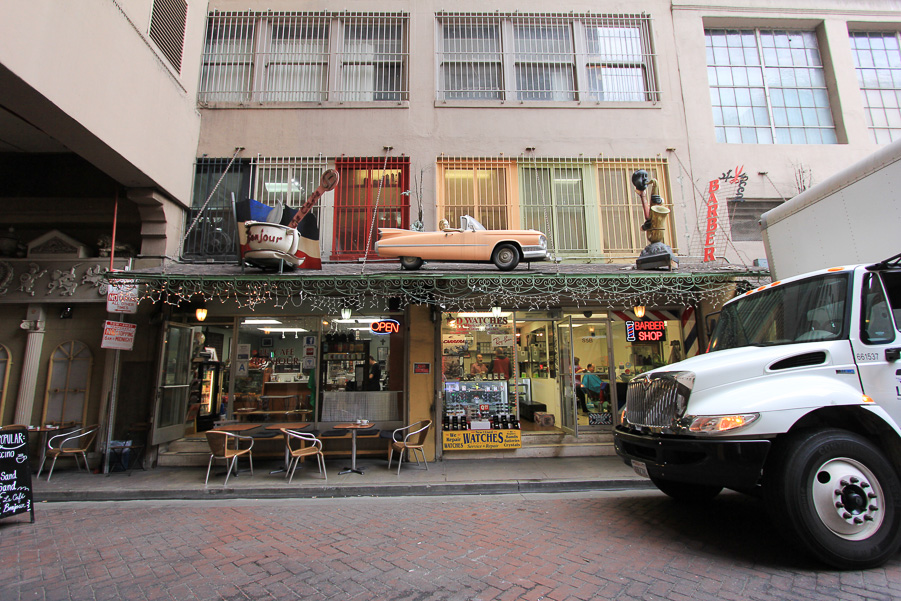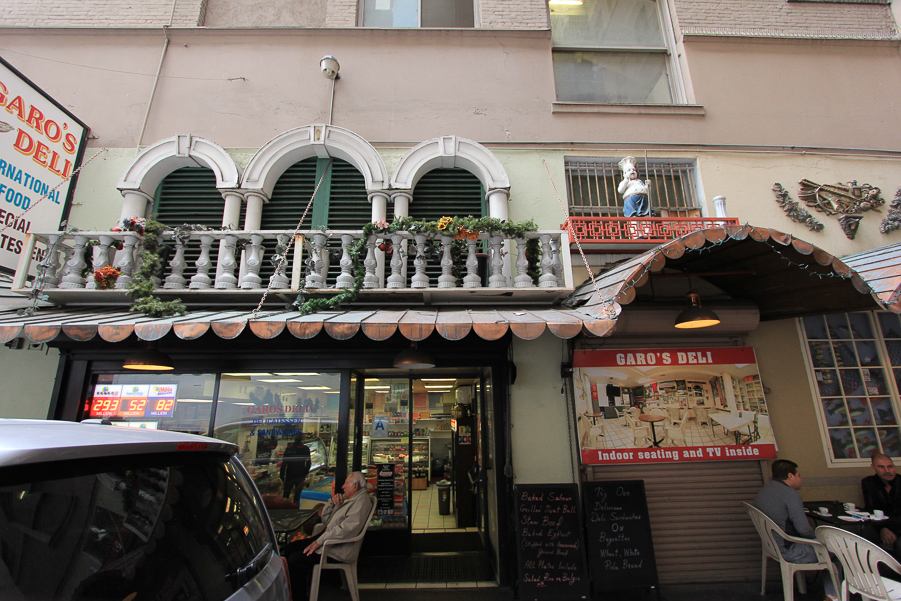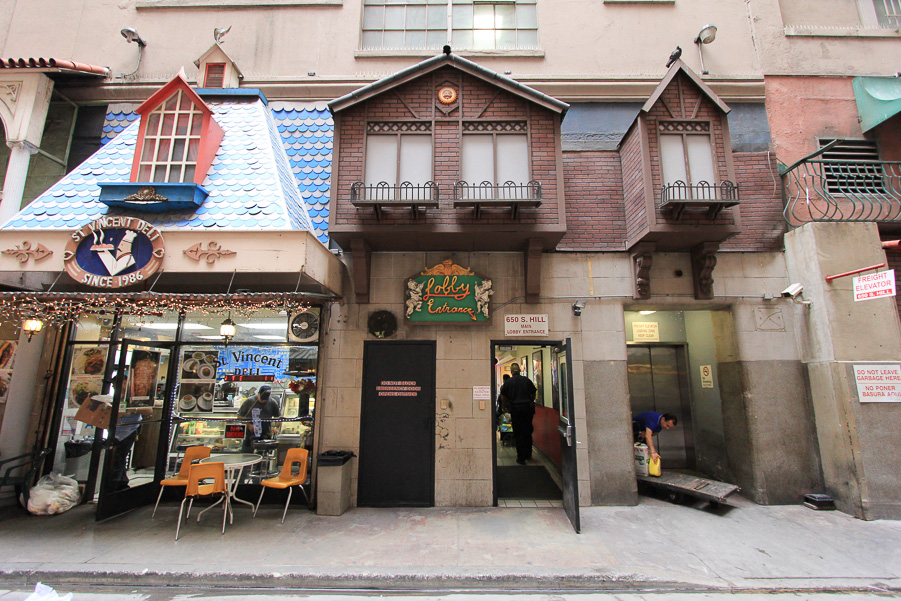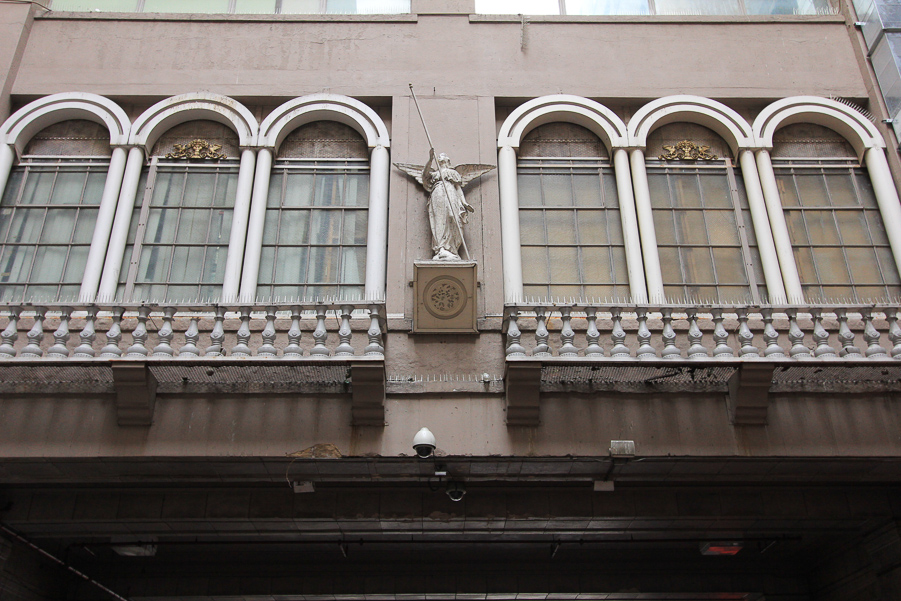 While there aren't retail stores here any more and most of the restaurants are either delicatessens or coffee shops, the architectural features are certainly worth seeing.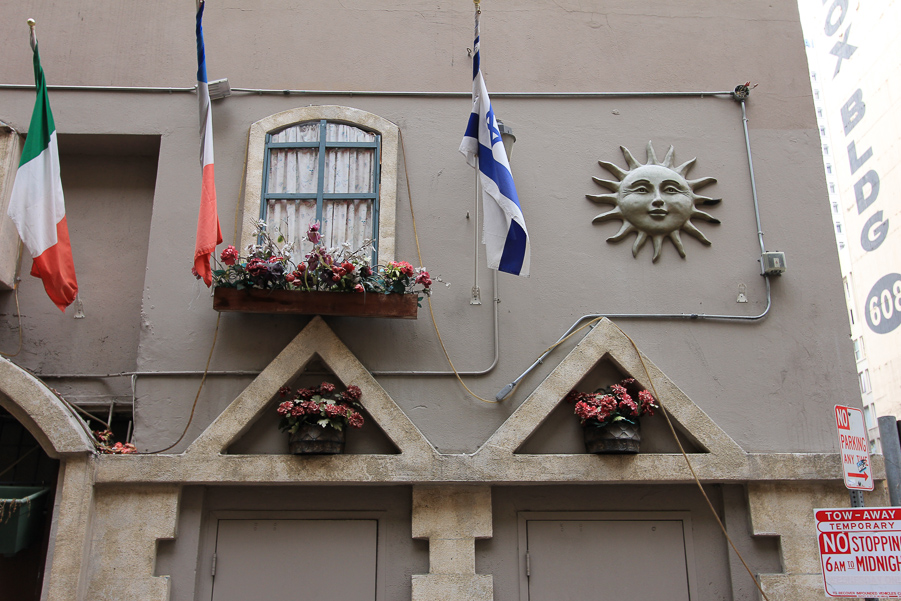 Before going to St. Vincent Court, we did a little shopping at a most unusual retail outlet. The store is called Skeletons in the Closet and, believe it or not, it is the "gift shop" for the Los Angeles Coroner. Only in LA! From what I've read on the Internet, apparently some ER doctor had performed heroically trying to save the life of one of LA's unfortunate citizens but, the person died. The Coroner heard about the doctor's efforts and after picking up the body, someone from the Coroner's office gave the doctor one of their tee shirts. It was a big hit with the doctor and all of his peers wanted to have a Coroner's Office tee shirt as well. A business was born and it's a fun place to shop.
The Coroner's Office building used to be part of the Los Angeles General Hospital, but from the look of these tiles, it must have been yet another hospital before that.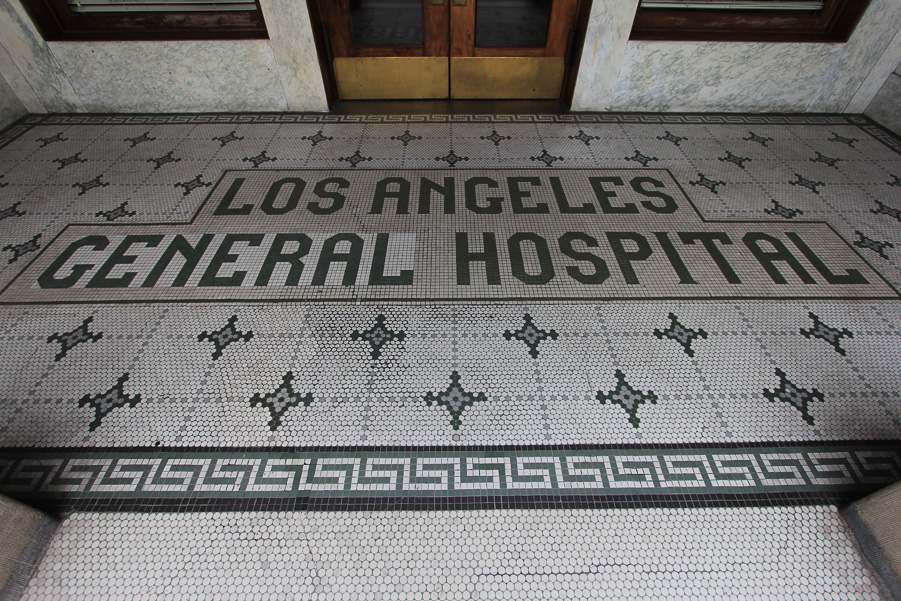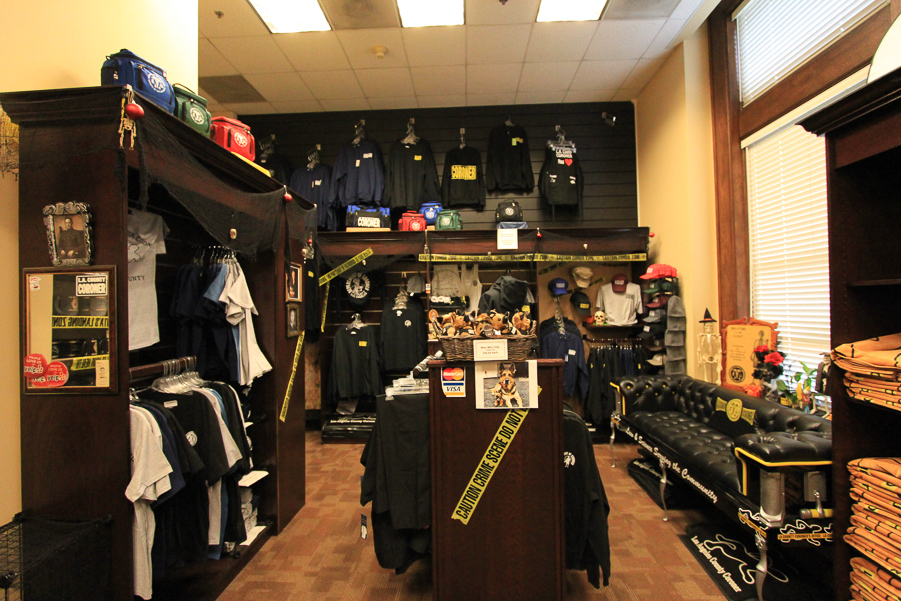 Before heading for home we stopped for lunch at Philippe's by Union Station. I had their double-dipped beef French dip sandwich and Judy had hers "wet," which means you get a bowl of au jus sauce to dip in as you like. With a little potato salad, pickled egg and a couple of fresh lemonades, it was a real treat.
When we got home I looked at the parking permit we received when we were at the Coroner's Office. The man who issued the permit signed it "Quincy," as in Quincy M.E., the old television program. For processing a lot of dead bodies, they certainly have a good sense of humor in the Coroner's Office.