August 25, 2021 - Wednesday - Today we drove into Los Angeles to see the spectacular St. Basil's Roman Catholic Church. The parish church building, in the Brutalist style, was built from 1967 to 1969 and was dedicated in 1969. Its fortress like composition of towers was suggested by 3rd and 4th century Christian church design and features of early monastic buildings.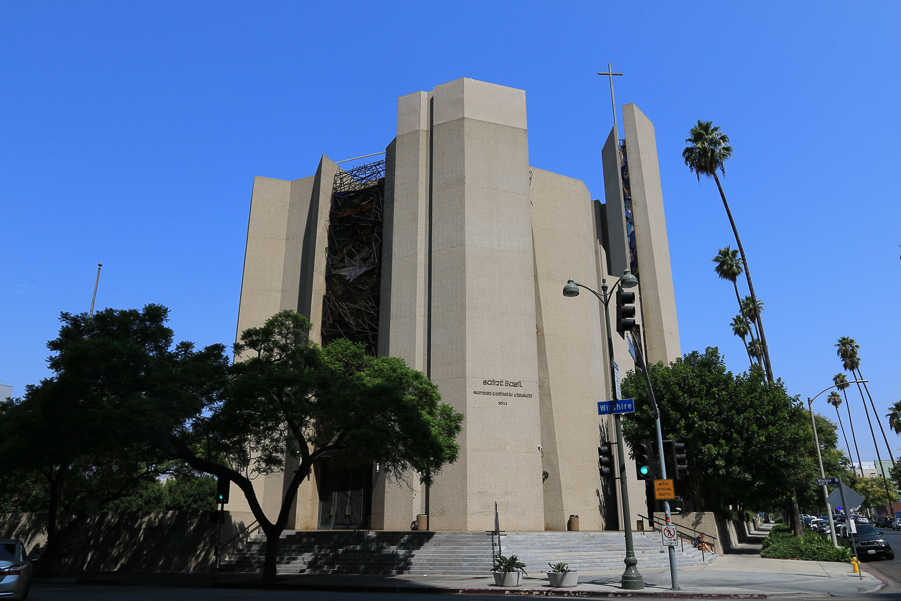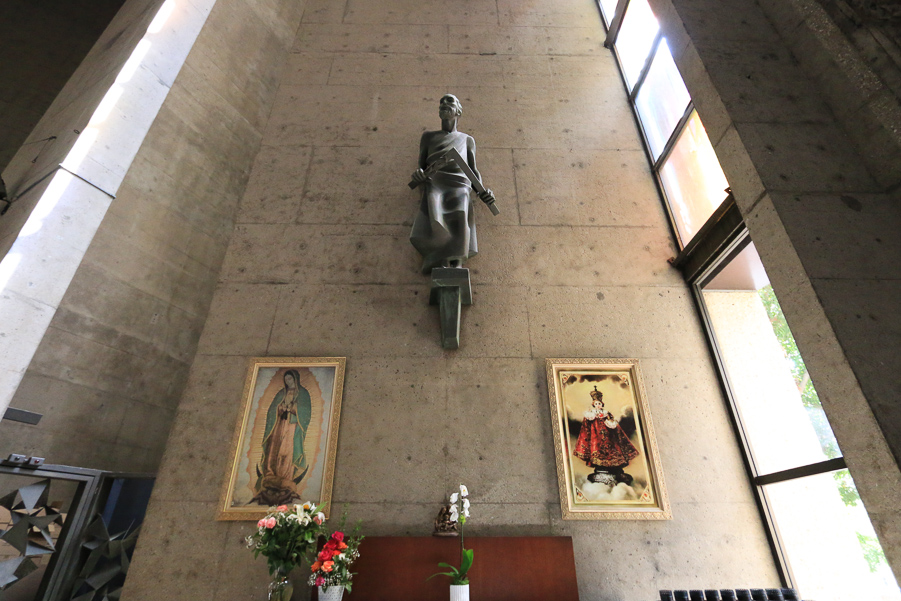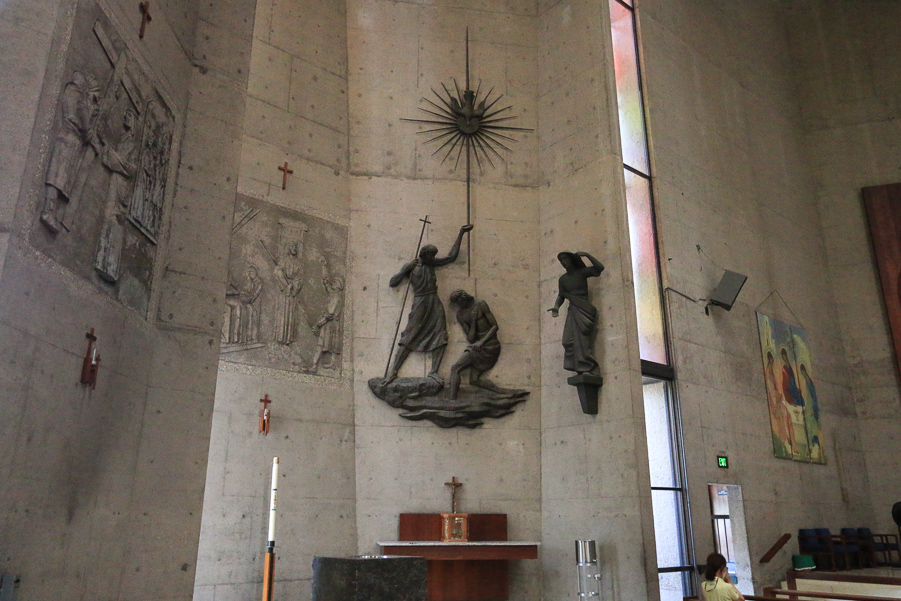 After the church, we headed north on La Brea to have lunch at an iconic Los Angeles eatery, Pink's.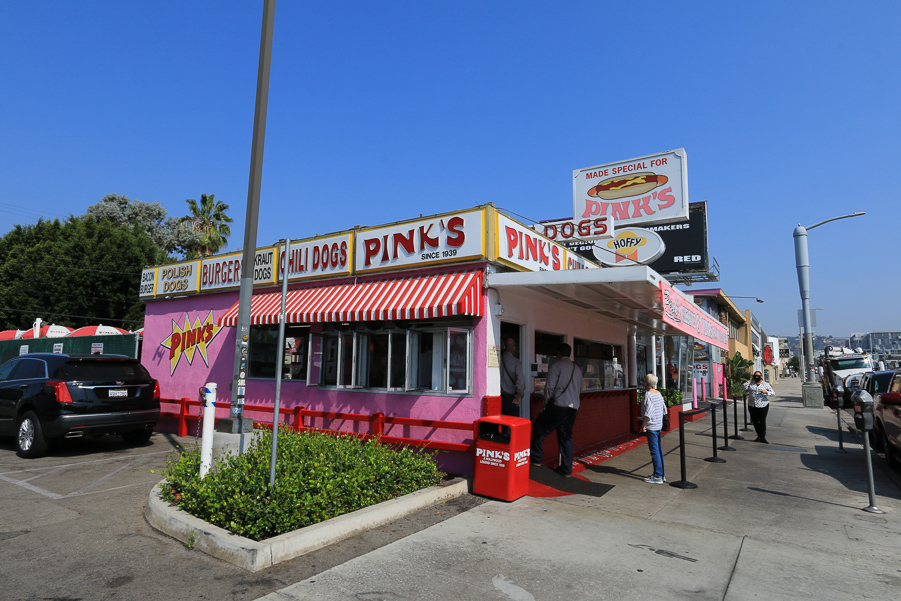 I ordered two hot dogs, the first being their straight forward "Chili Cheese Dog."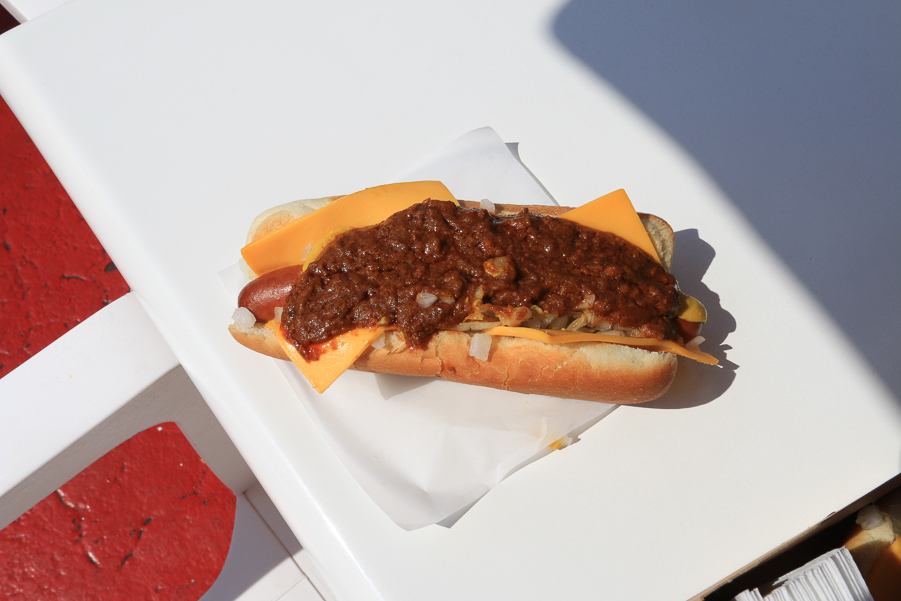 My second dog was more exotic, the "Giada De Laurentiis Dog," which is a 9″ stretch dog, with sautéed peppers, onions, mushrooms, chopped tomatoes, and shredded mozzarella cheese.
Judy went for their "Huell Howser Dog," which is two hot dogs in one bun, with mustard, chili, cheese, and onions.
And our side order was their famous onion rings. Delicious!