September 11, 2013 - Today's adventure brought us to the Los Angeles Fire Department's Station 112 in San Pedro, CA. Station 112 is the home of the Warner L. Lawrence fireboat as well as the retired Ralph J. Scott fireboat that was in service for 78 years before its retirement in 2003. The bow of the Warner L. Lawrence is visible in this Google Earth shot of the distinctive covered boat house and the Ralph J. Scott sits in the upper right hand corner of the picture. Efforts are currently underway to raise funds and build a permanent home for the Ralph J. Scott.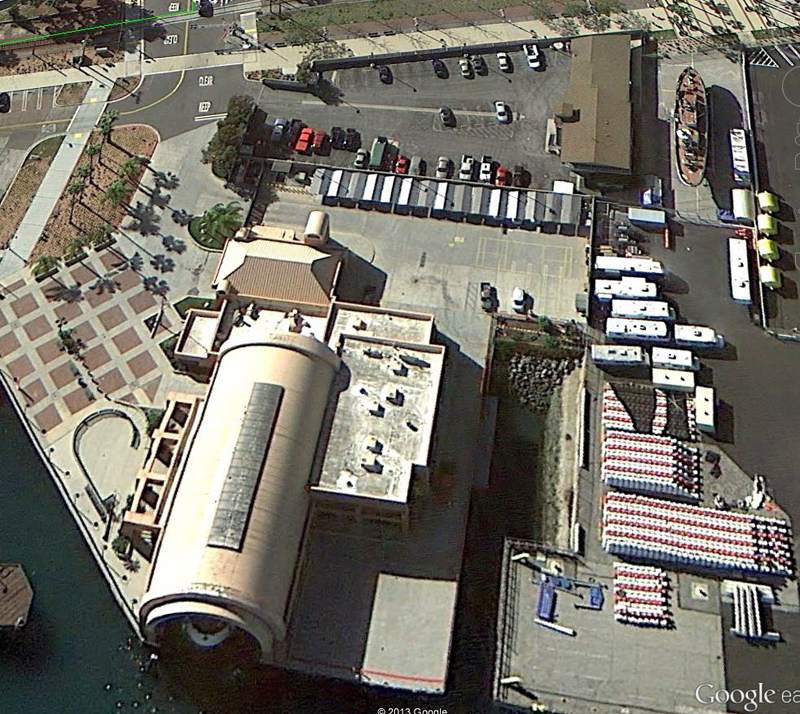 We were extremely lucky today with the timing of our visit. I had called Captain Gonzales last week to ask about a tour of the facility and he graciously welcomed us today on the twelfth anniversary of the 9|11 tragedy. Before we arrived, the crew had taken out the Warner L. Lawrence, known simply as "the boat," and shot their water cannons, as a tribute, in front of the USS Iowa, which is right next door. The Iowa is just to the right of the boat house.
After being greeted by Captain Gonzales, we spoke briefly with Lieutenant Serrano who turned us over to Lieutenant/Engineer Adagio, who gave us an incredible tour. Other members of the crew were still washing off the corrosive salt water that covered the boat after its salute to the Iowa.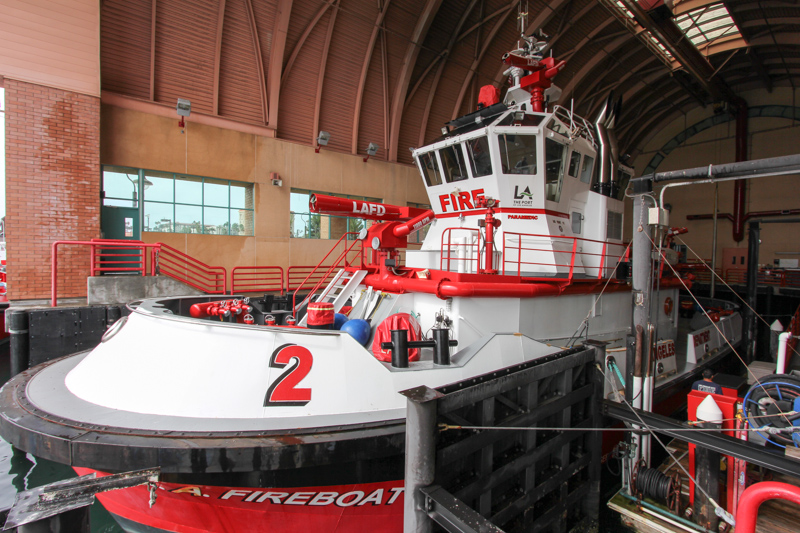 Their brothers who died during 9|11 are always in their thoughts.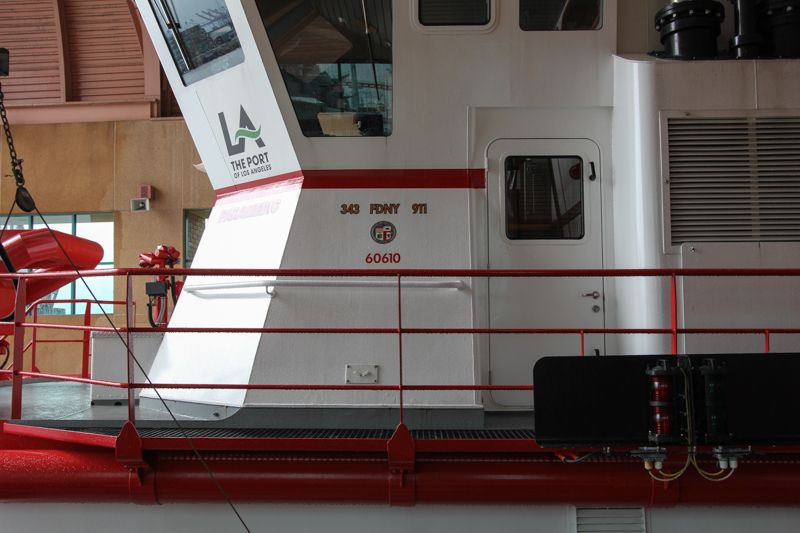 The washing was completed and Lt. Adagio brought us inside the boat, starting with a tour of the engine room.
It was beyond neat and clean, it was immaculate!
Then we proceeded through the boat and up to the wheelhouse, which in this case has two nautical bridges, one fore and one aft. The fore bridge controls the cannon in front, as well as the two Voith Schneider cycloidal drives that power the craft.
The aft bridge controls the aft cannons, cranes and rescue platforms.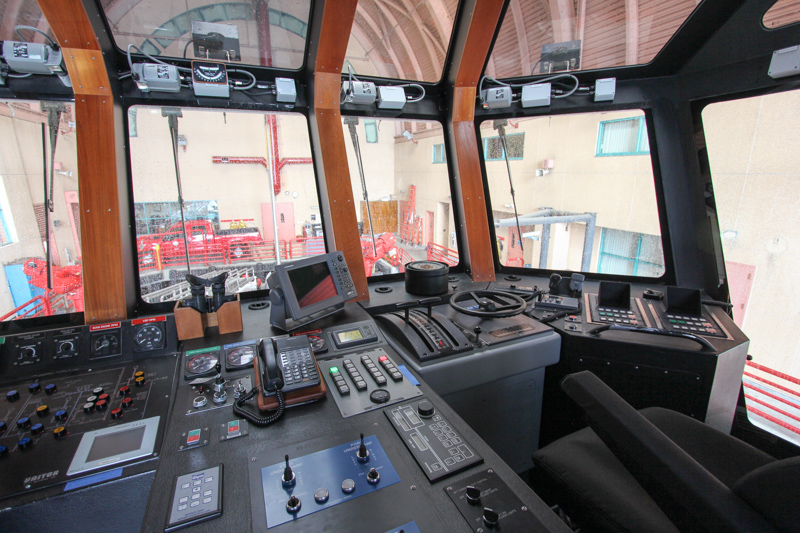 After saying our goodbyes we stopped by to see the Ralph J. Scott fireboat, which is currently getting a temporary shelter built around it.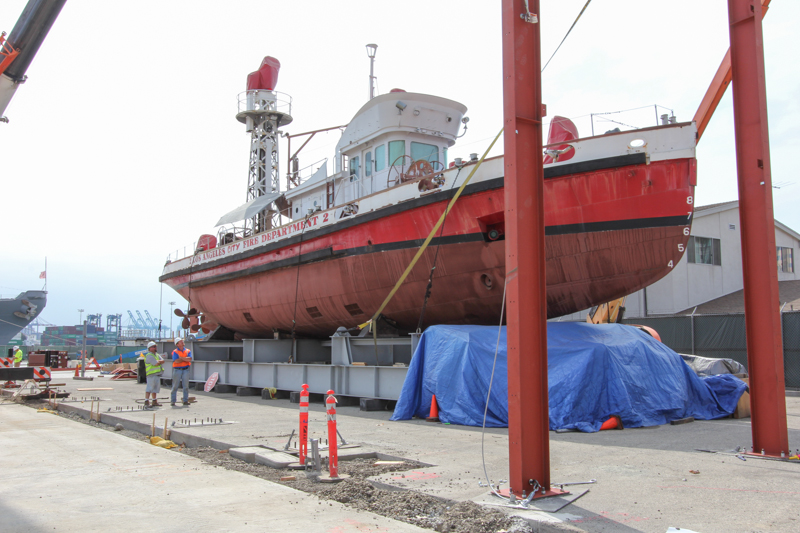 Since we were right next to the Los Angeles Maritime Museum, we took a quick tour of the facility. There were hundreds of models of ships and boats, as well as many paintings and artifacts of LA's maritime history.
Of course, then it was time to eat, so we drove into downtown San Pedro to have lunch at Raffaéllo's Ristoránte. We ate a lot of food. We started by splitting an appetizer of fried calamari, then I had the veal Saltimbocca and Judy had the "Gamberoni SanRemo," which is sautéed shrimp in lemon butter and olive oil.
It was a great day and we're very appreciative of the folks at Fire Station 112 for a wonderful tour.