August 3, 2017 - Today we were in Pasadena to see the Storrier Stearns Japanese Garden. The garden was designed and built over seven years starting in 1935 when Charles and Ellamae Storrier Stearns hired Kinzuchi Fujii, a first generation immigrant and a Japanese landscape designer. Kinzuchi devoted the next seven years of his life to creating the garden. In 1942, shortly after the outbreak of World War II, he suffered the fate of other Japanese residents and was sent to an internment camp for the duration of the war. Kinzuchi never saw his beloved creation again. The 1.45-acre garden cost $150,000 at the time. The garden was designed as a "Hill and Pond Strolling Garden," the "chisen kaiyu shiki" form, which traditionally includes water features and walking paths. This garden includes two 25-foot ponds with waterfalls, hills, bridges and paths. The garden's teahouse and many of its granite, bronze, and wood features were imported from Japan. The garden has become a landmark for the Japanese community in Pasadena.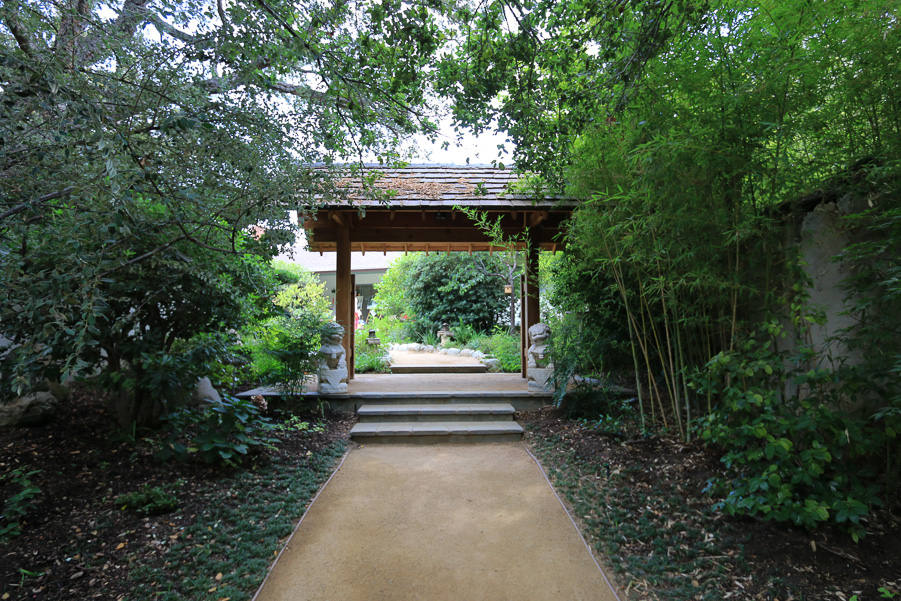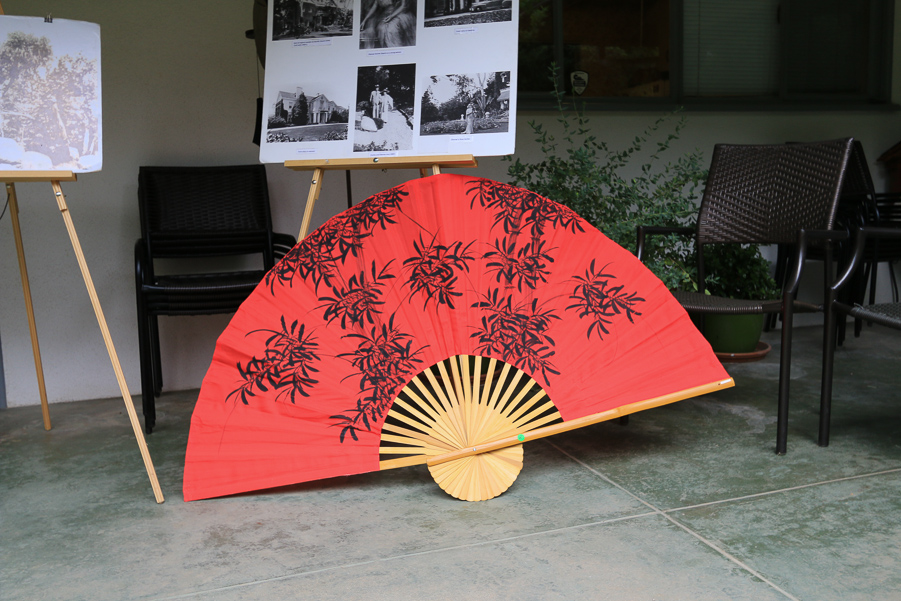 Kinzuchi Fujii is second from the left and Charles Stearns is wearing the straw hat.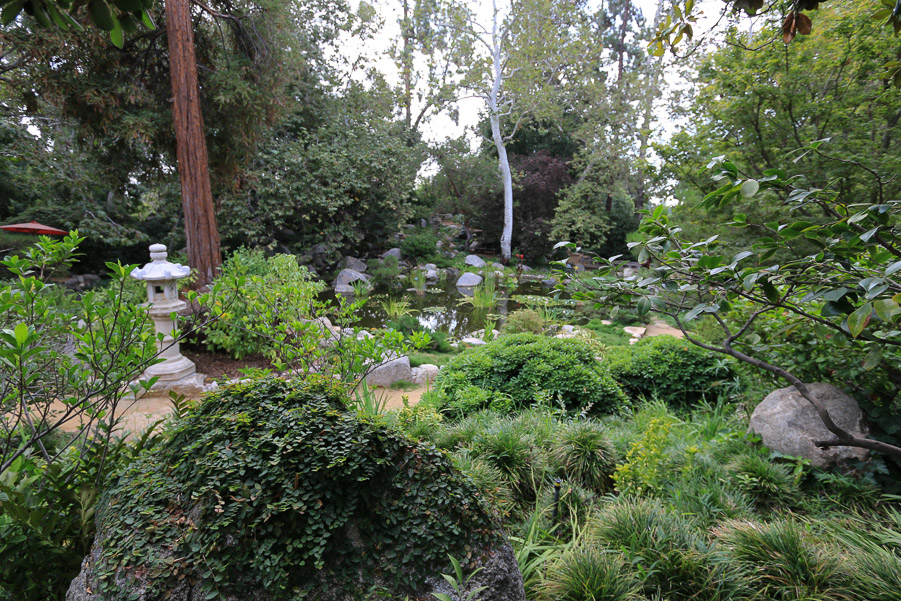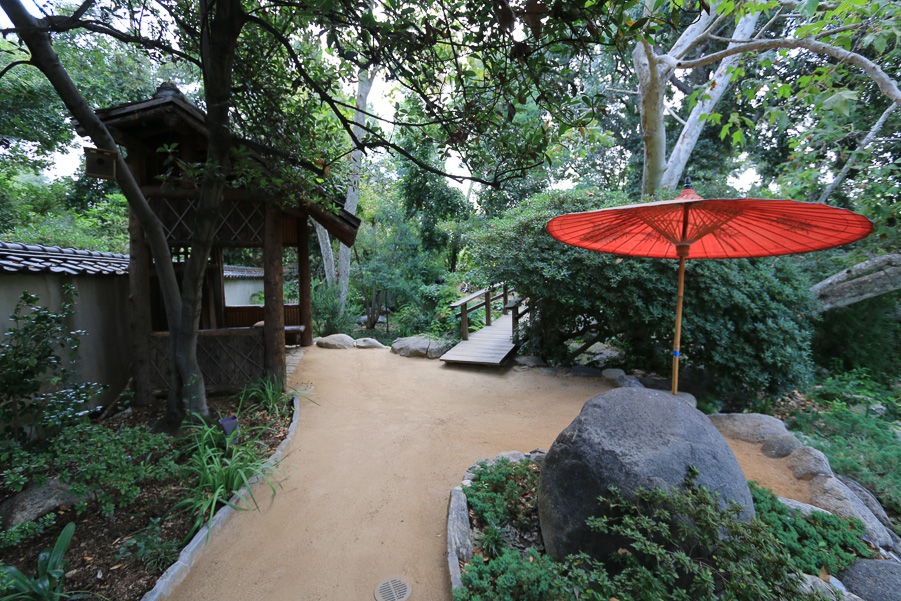 We were lucky to meet Connie Haddad. She and her husband Jim have owned the garden since 1985 when Jim's mother died. Connie had a lot of stories to share, but the most interesting was how Jim's mother, Gamelia Haddad Poulsen, bought the property. She was a gallery owner in Pasadena who went to the probate auction for the property to pick up a few pieces for her gallery. When there weren't any bidders on the land and buildings, which included the three-story Stearns mansion, she placed a bid for the whole lot and it was accepted! This is Connie.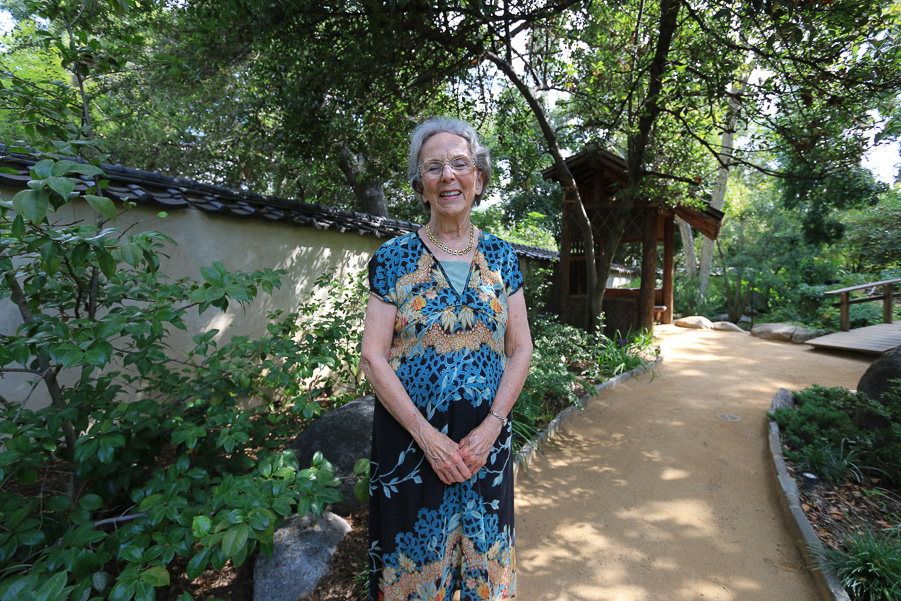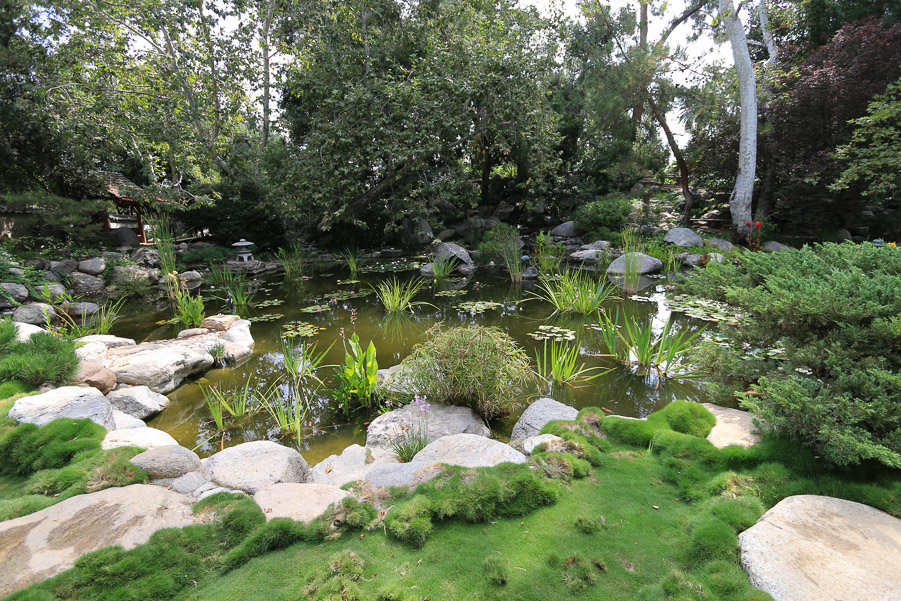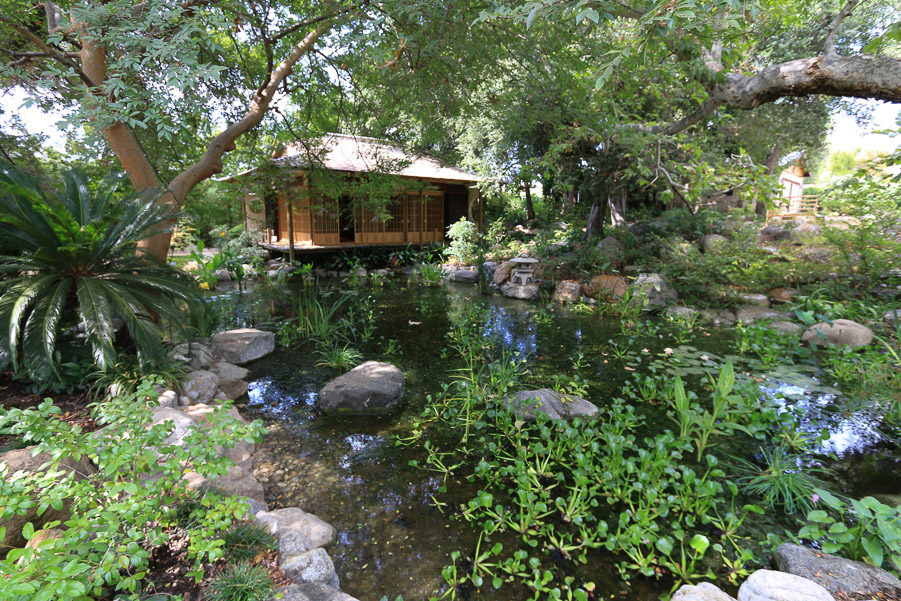 The teahouse is named NiKo-an, meaning "Abode of Two Ponds." The original teahouse was built in Japan to Kinzuchi Fujiiís exacting specifications, then disassembled and shipped to Los Angeles for reassembly in the garden.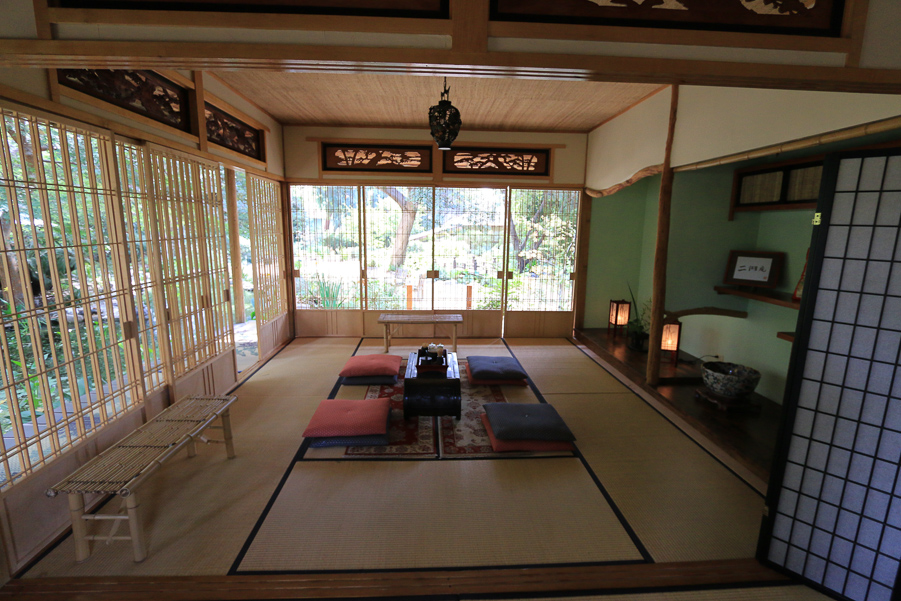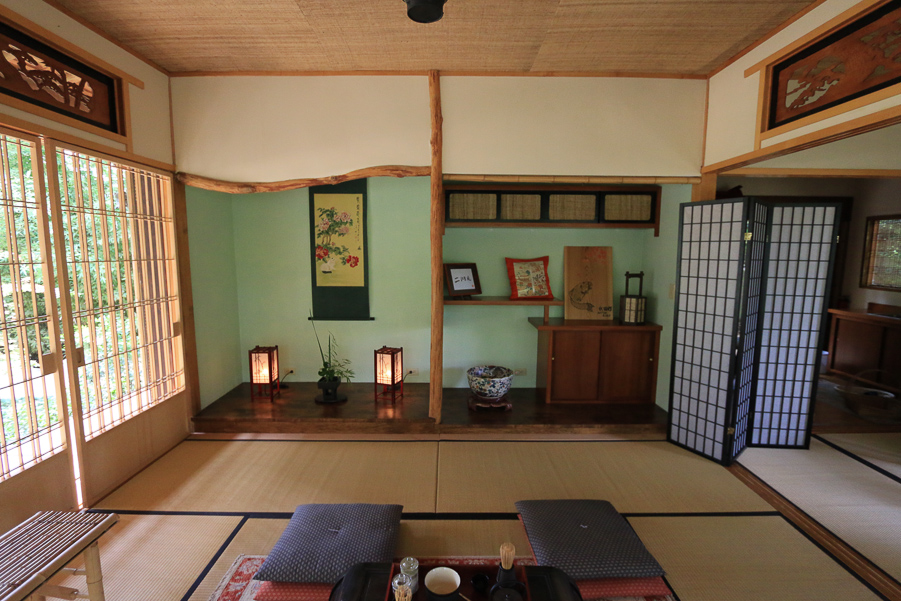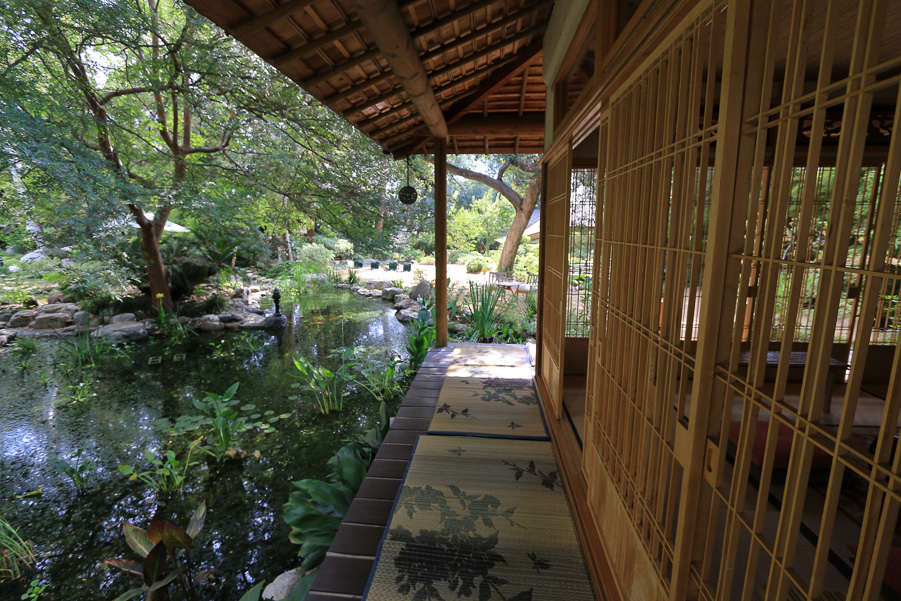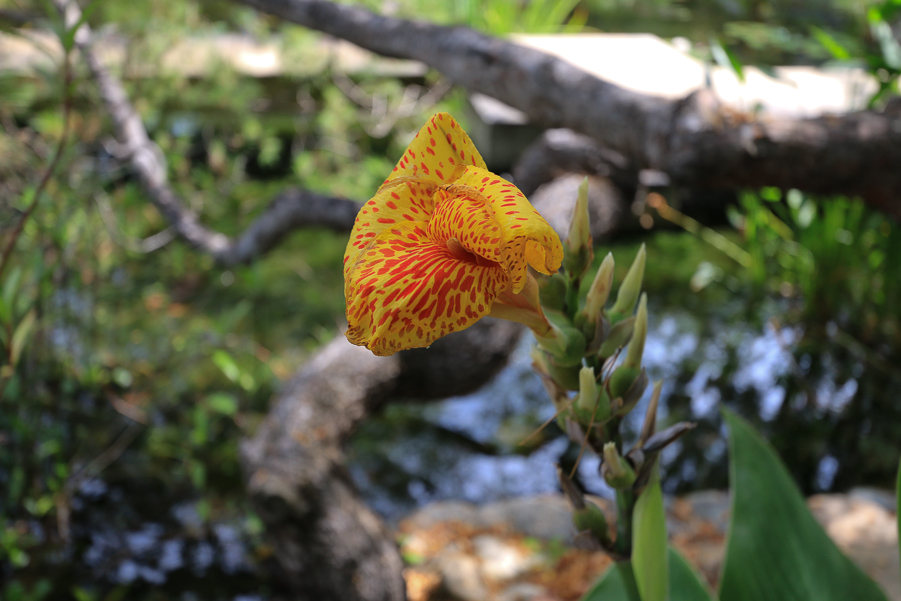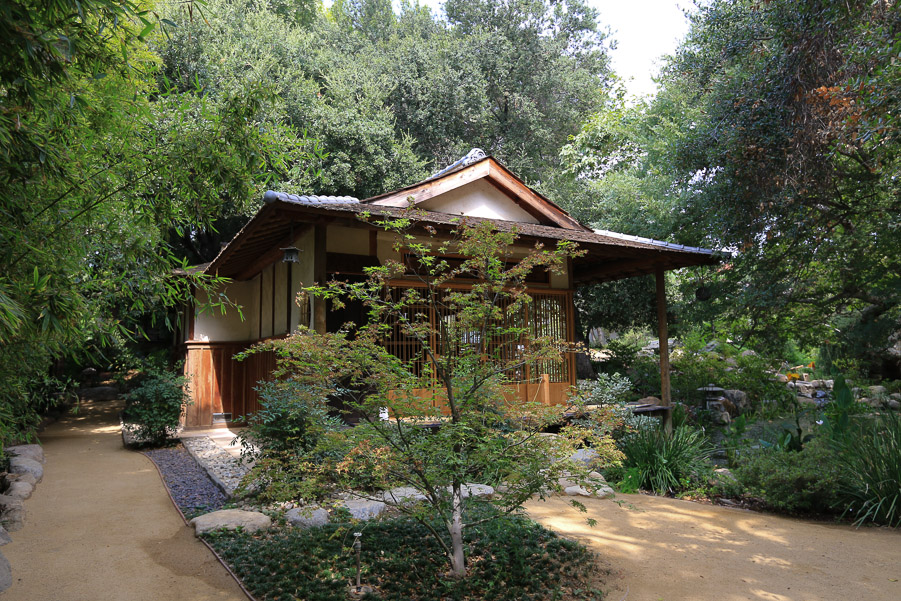 After the gardens, we headed to downtown Pasadena for lunch at Lucky Baldwin's Pub. We both had their delicious fish and chips today and we split a dessert of Treacle Pudding. The pudding is a traditional British dessert dish consisting of a steamed sponge cake with treacle (golden syrup) cooked on top of it with hot custard poured over it. Once again our adventure was great!