July 5, 2018 - Today we were in Irwindale to participate in the "Ultimate Sriracha Tour." Sriracha is a medium hot, sweet chili sauce with an interesting history. Hot sauce creator, David Tran, began his chili making mastery in 1975 in Vietnam. His first hot sauce was called Pepper Sa-te. He filled his Sa-te sauce in recycled glass baby food jars that were then sold and delivered by family members via bicycle. In 1979, his astounding voyage began by departing communist Vietnam on a Taiwanese freighter that was registered in Panama, named Huey Fong. Later that name became the inspiration namesake of his beloved company, Huy Fong Foods. After the United States accepted Tran as a refugee, when no other countries would, he started right away doing what he did best, making hot sauce. So in 1980, he started his chili legacy in a 5,000 square foot building nestled near Chinatown in Los Angeles. His creations included his Pepper Sa-te Sauce, Sambal Oelek, Chili Garlic, Sambal Badjak and Sriracha Hot Sauce.
After several moves to accommodate increasing production needs, ground breaking began in 2010 on its 650,000 square foot state of the art Irwindale facility. This is now the Huy Fong Foods headquarters. The corporation is private and David Tran's annual sales now reportedly exceed $100,000,000.
Our trams for the tour, Hot 1 and Hot 2.
Sriracha is a staple condiment on the International Space Station.
Each of these blue plastic drums hold ground chili paste for processing. There were around 200,000 filled drums today.
The ground chilis are spiced in this area and the mixed liquid is piped over to fill the individual bottles.
They make their own plastic containers right here in the plant.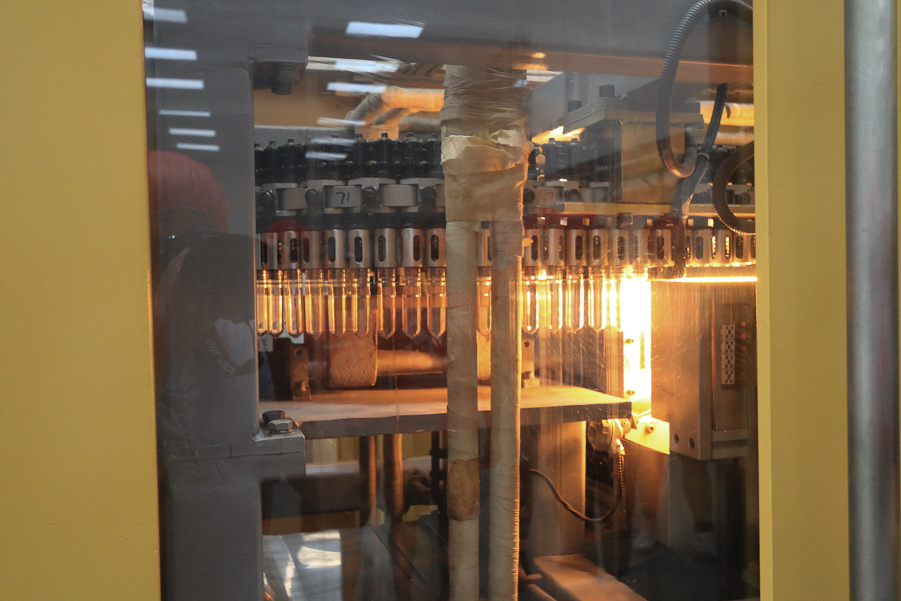 Once molded to the proper shape and size, silk screening adds the label to the bottle.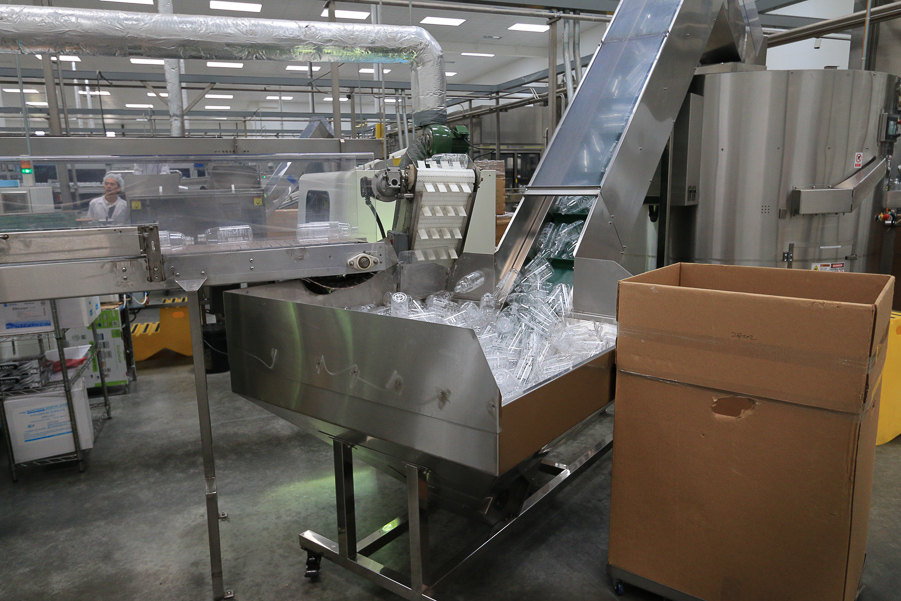 This is where the bottles are filled.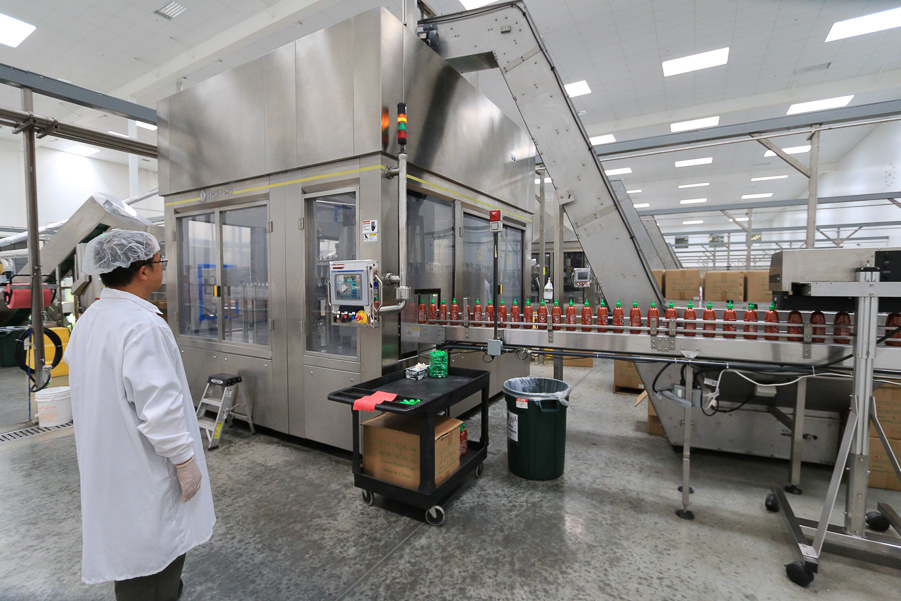 There are nine bottling lines designated for different sauces and sizes, each with the ability to produce 18,000 bottles per hour at maximum capacity.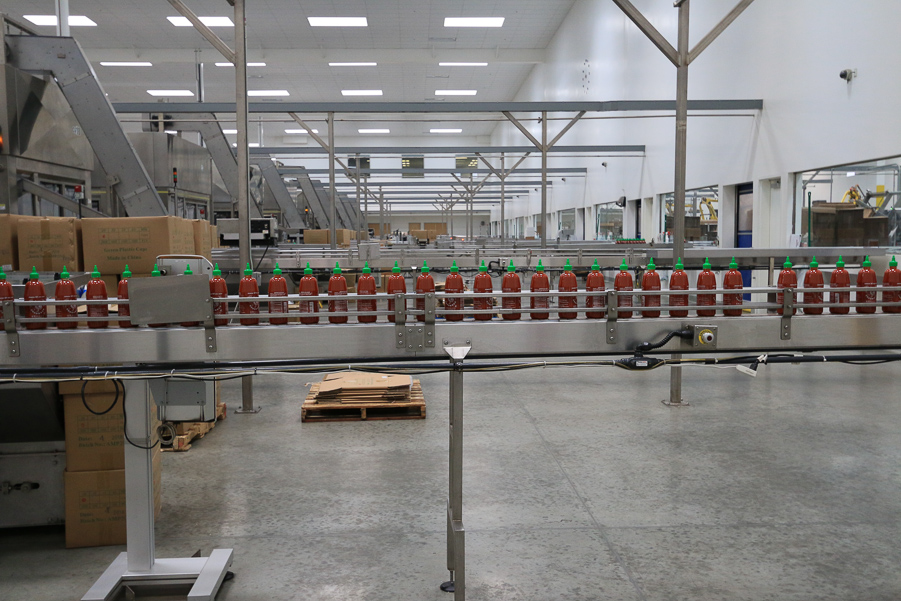 This is the boxing operation and like everything else, it's completely automated.
She's making sure that the bottles are correctly lined up.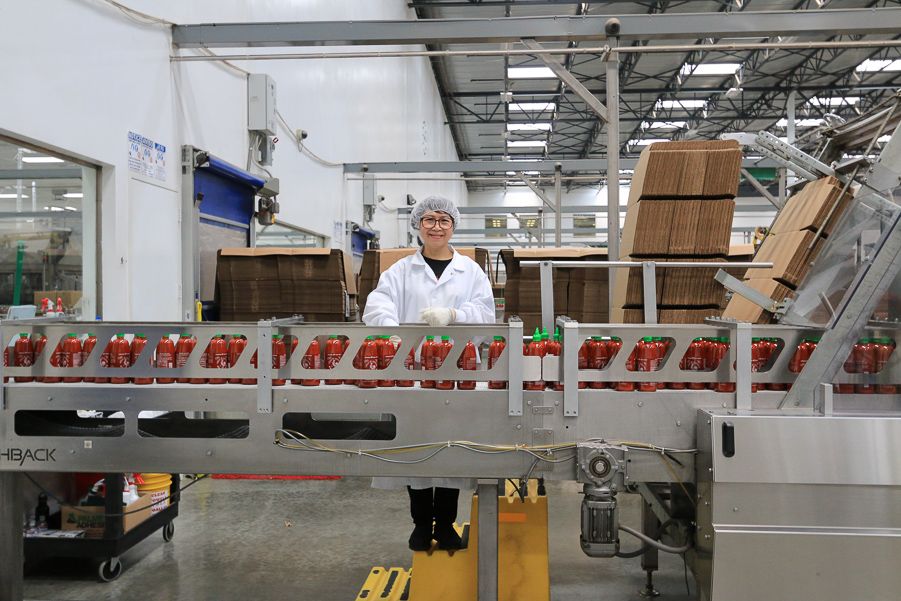 Once packaged, robots lift three boxes at a time and place them on a pallet to be shrink wrapped.
It's an automated wonderland!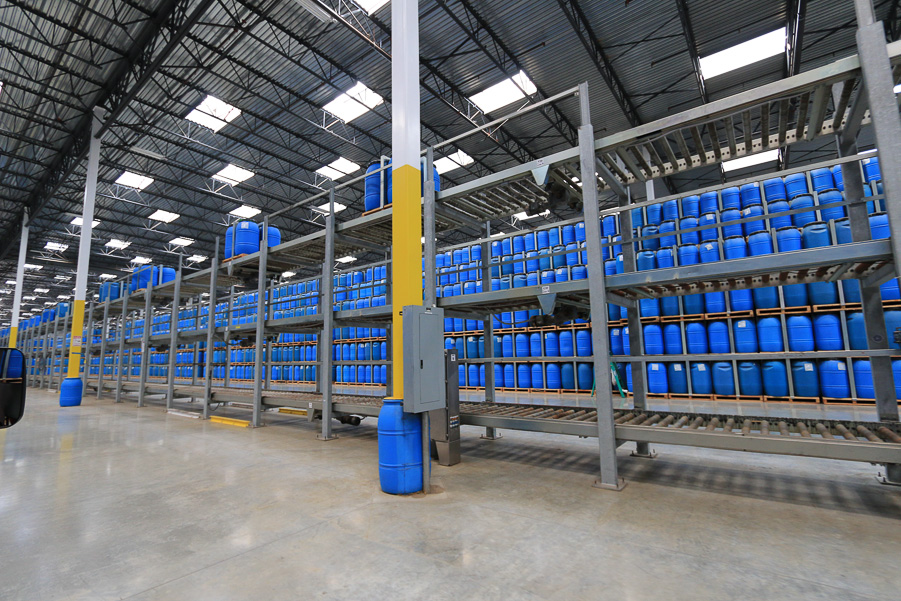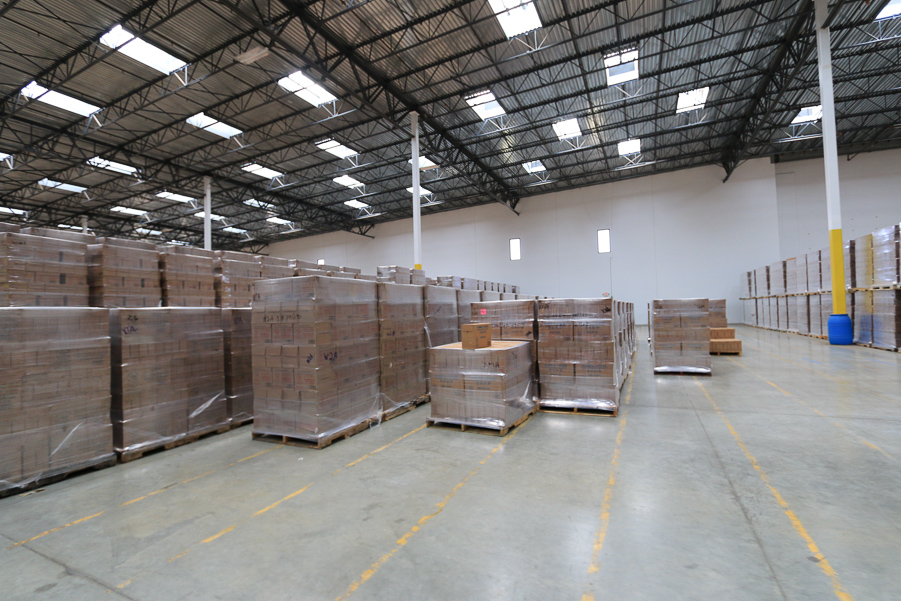 To get a better idea of Sriracha, follow the two links shown below.
Sriracha Sauce and the Surprisingly Heartwarming Story Behind It
After the tour we headed to In-N-Out Burger for lunch and this one was a little different since it was a double drive through with the kitchen in the middle. The big building on the right is where supplies are kept.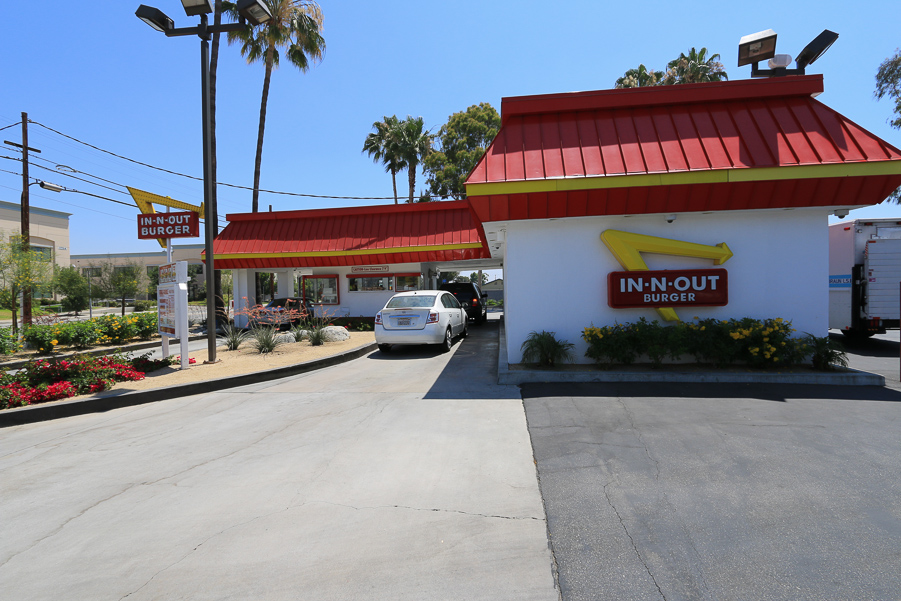 It was double-doubles for us, with fries and lemonade.