June 24, 2021 - Thursday - Today we were in Inglewood, CA to visit and tour the brand new SoFi Stadium. Opened in September 2020 at a cost of $5 Billion, the stadium and entertainment complex serves as the home for both the Los Angeles Rams and the Los Angeles Chargers. The stadium bowl has open sides and seats 70,240 spectators for most events, with the ability to expand by 30,000 additional seats for larger events.
It's very big! There are three million square feet of space under the canopy and the canopy itself is almost one half mile wide.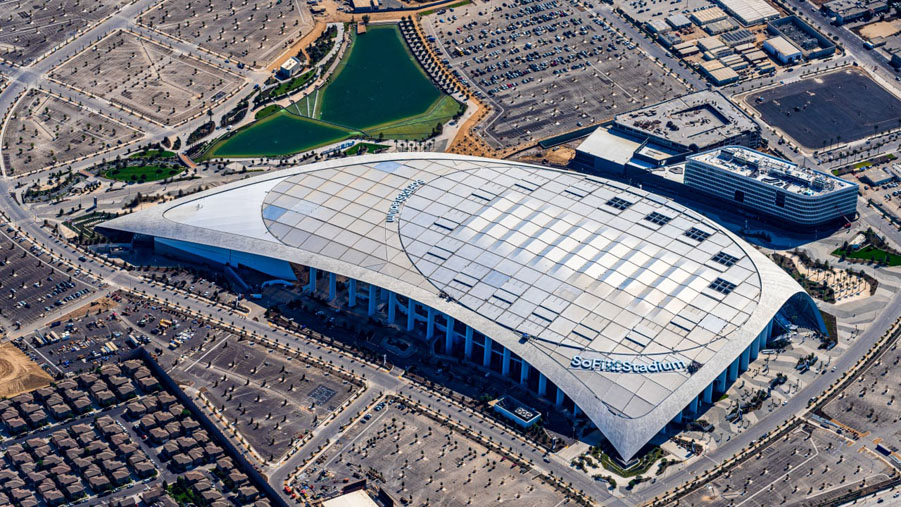 The tour included one of the private suites, this one is called the Corona Beach House.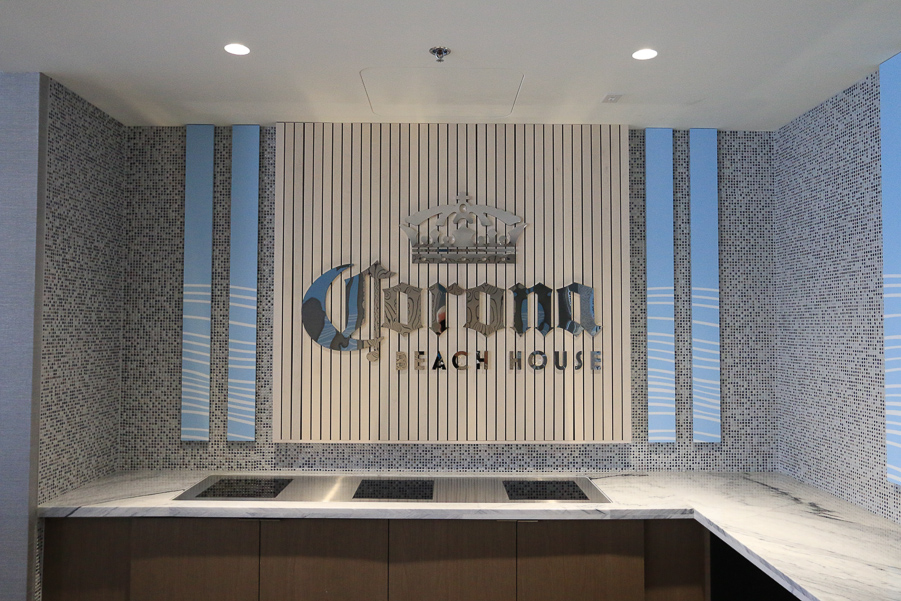 The suite has two levels joined by a spiral staircase.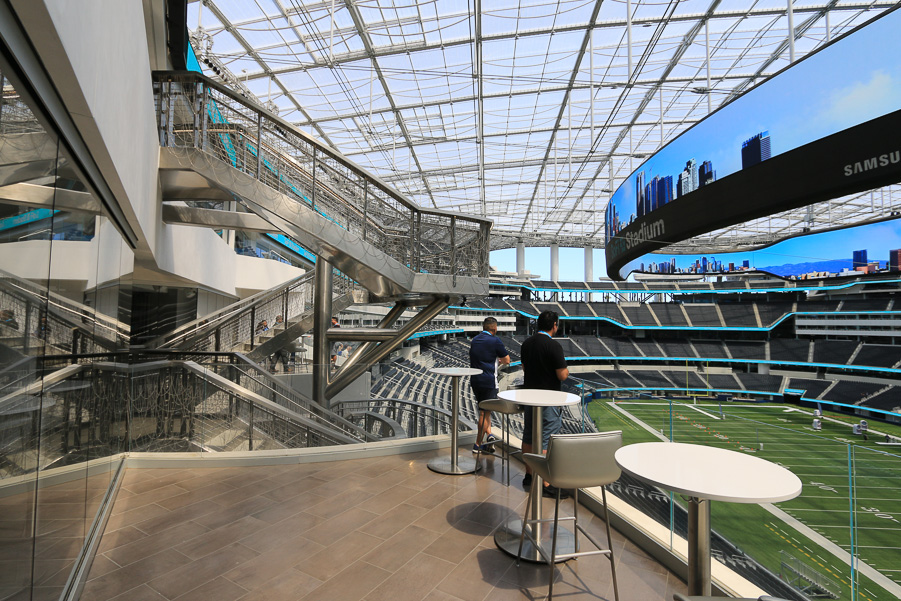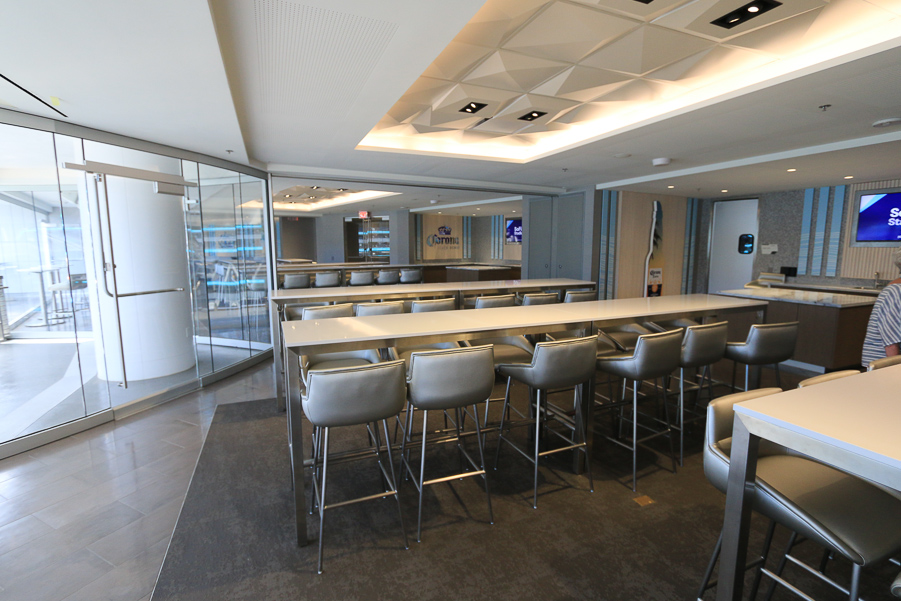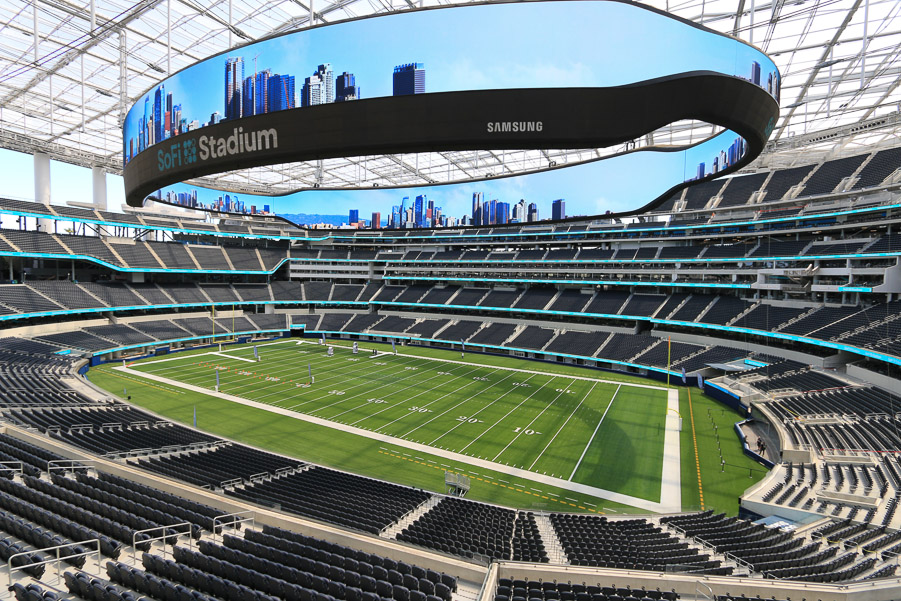 Here we are at the 50 yard line looking down at the field just below the broadcast room.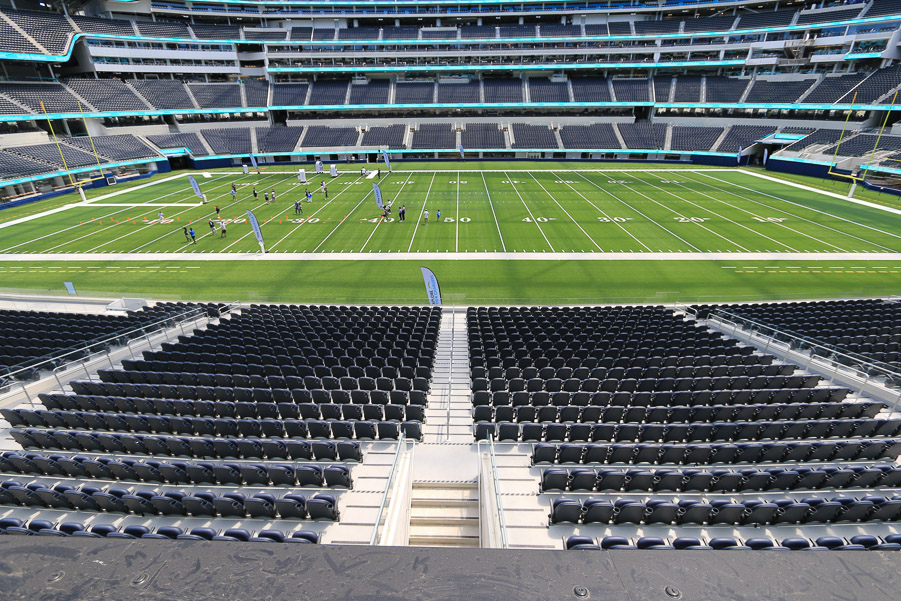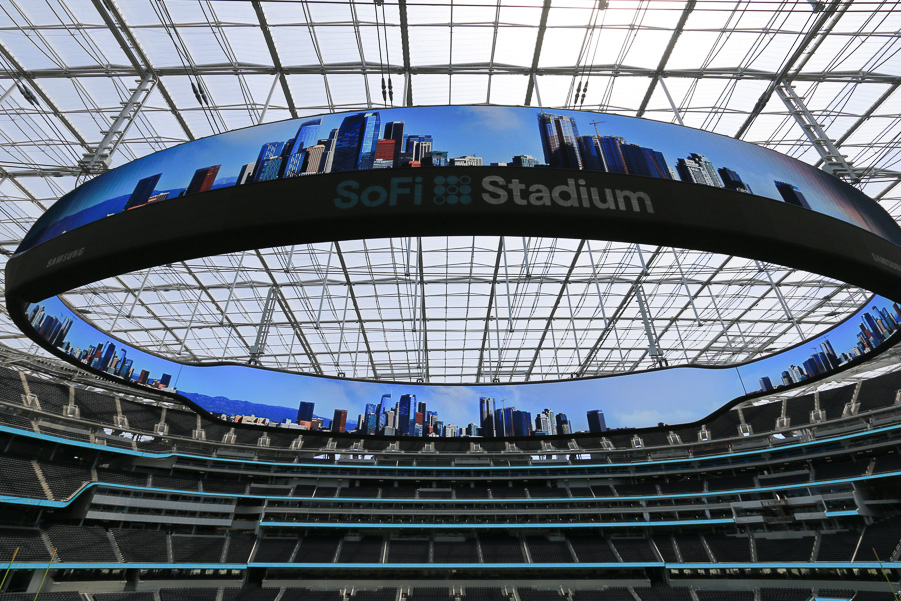 We got to run out onto the field through the tunnel that the players use.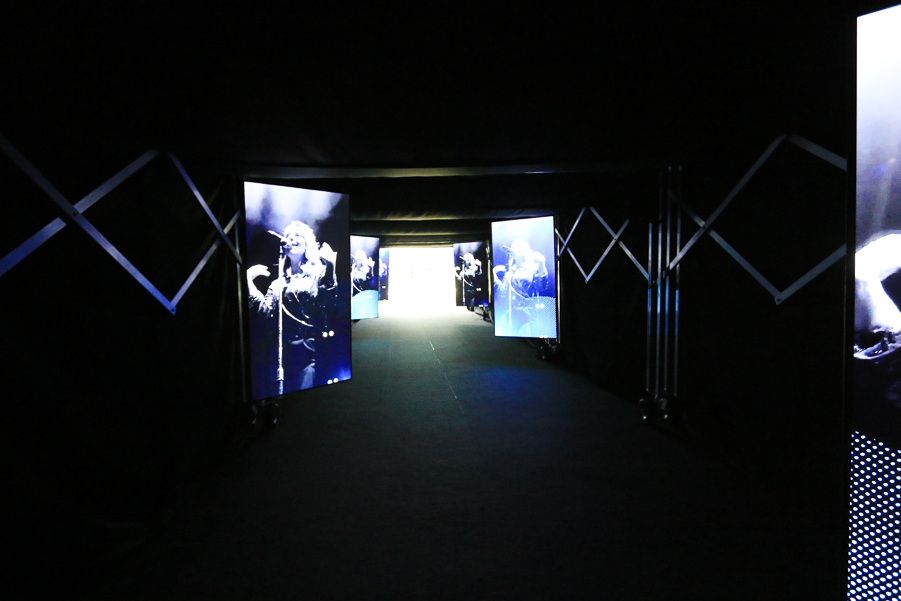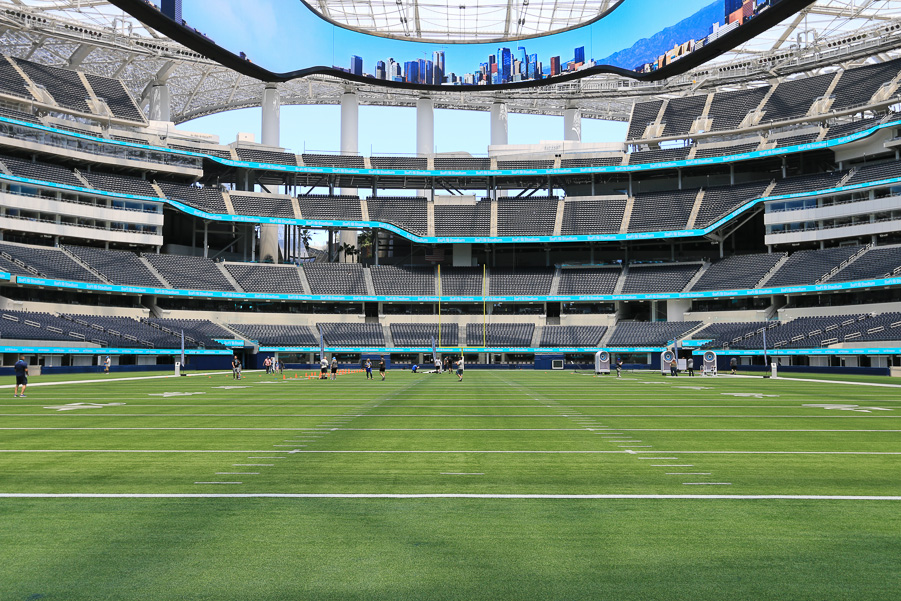 There are separate locker rooms for the Chargers and the Rams and we were able to check them out.
The tour was great and it was unforgettable to straddle the 50 yard line on the field.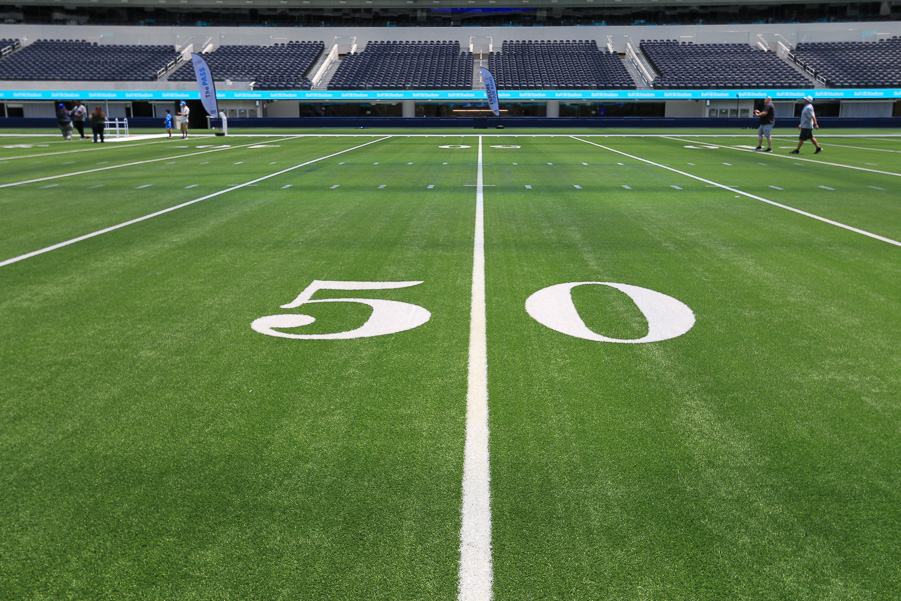 We were lucky enough to wander into a private party sampling all of the food goodies that SoFi offers.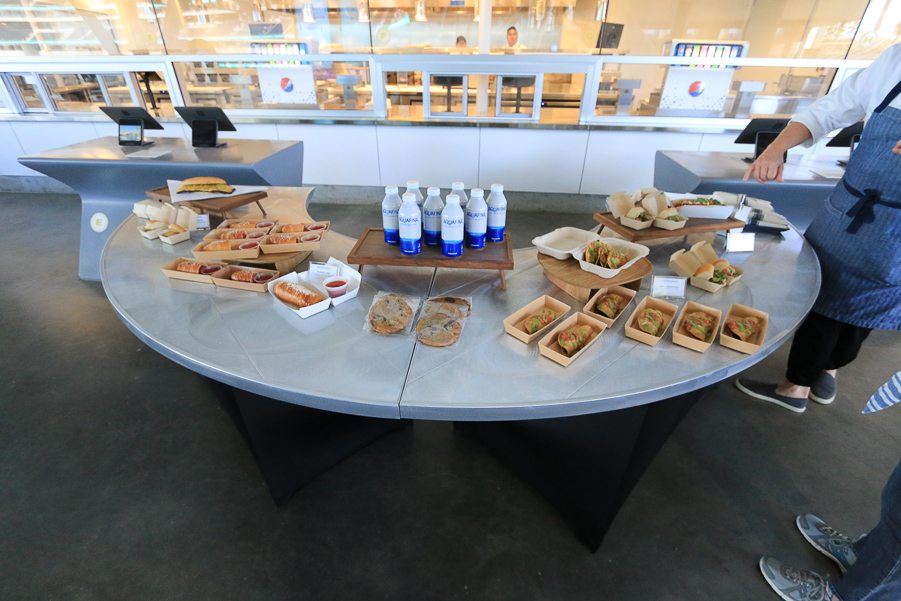 The leader of the group told the chef to "Let them eat," so Judy and I had delicious shrimp tacos, an Asian chicken sandwich, and a fancy hot dog called a "Stromboli Dog" with cold cuts wrapped around the dog.
We were there for two hours and loved it, especially without the crowds.