October 14, 2018 - Today we were in Los Angeles to go back to Smorgasburg LA for a special event. Smorgasburg LA launched in June of 2016, and it has become the largest weekly open-air food market in Los Angeles. The market features over 90 food and shopping vendors and live DJ's. It attracts 8,000 to 12,000 guests every Sunday, year round. We were here in March 2017 but we returned today for their version of "Octubrefest."
The cuisines represented were from all over the world, as were the patrons.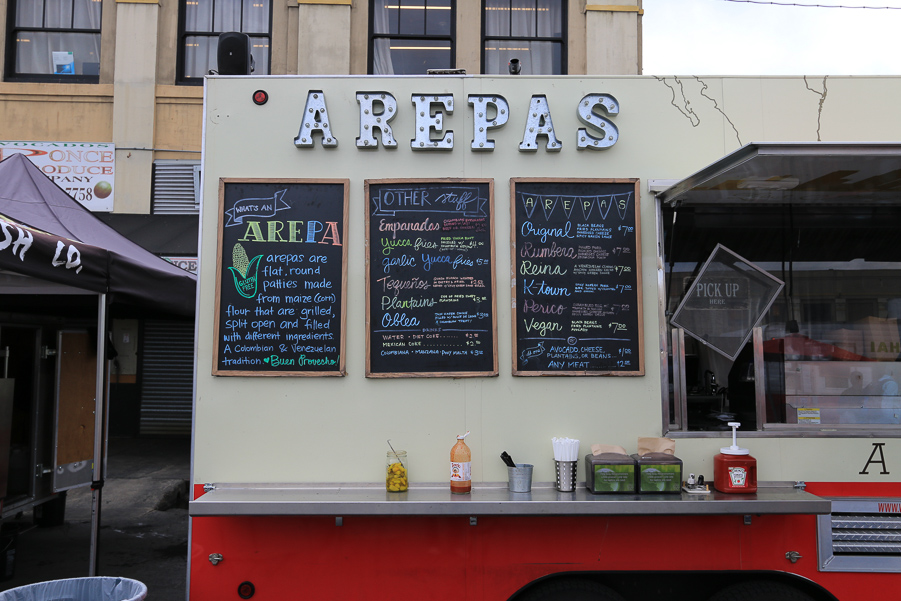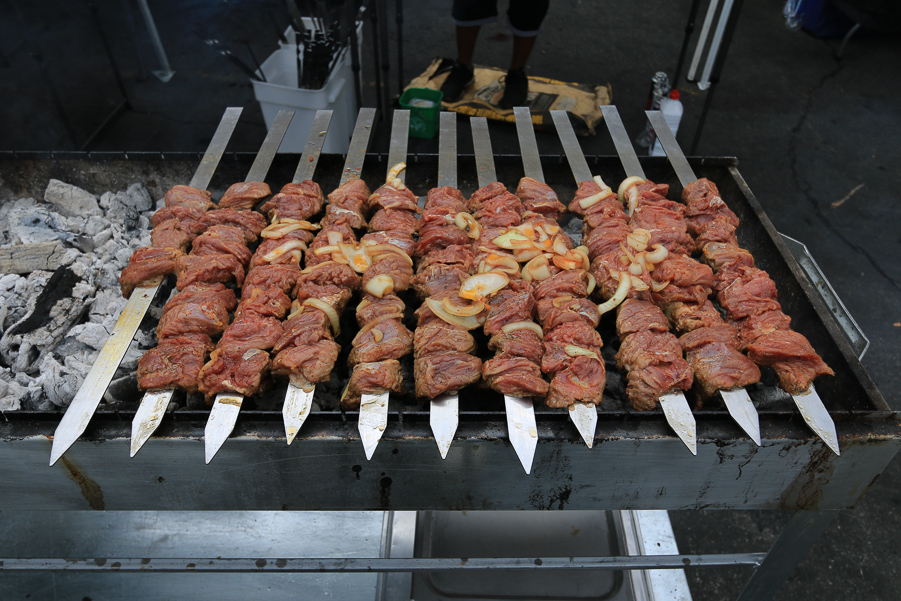 The last time we were here we had lobster from Lobsterdamus, but we passed on it this time.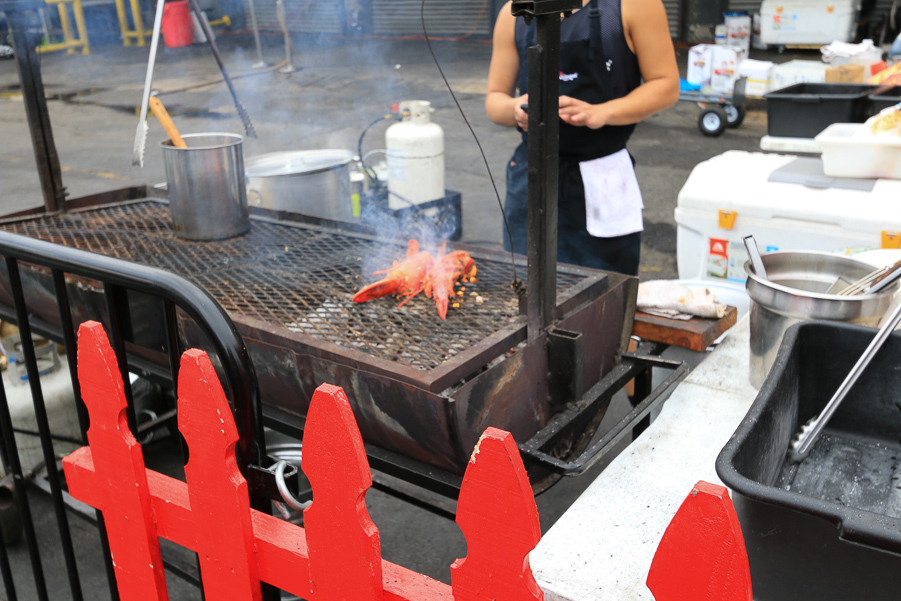 We decided on some Hawaiian shrimp from Shrimp Daddy.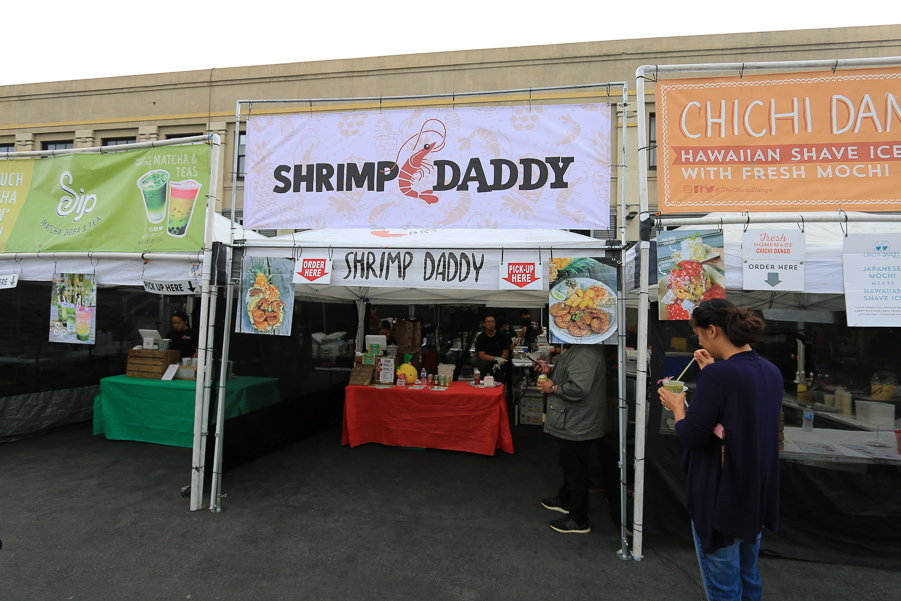 The shrimp were grilled with butter and garlic, with sides of pineapple, rice and a Hawaiian Mac and cheese.
After the shrimp, we split a vegan Peruvian taco with cashews and cheese.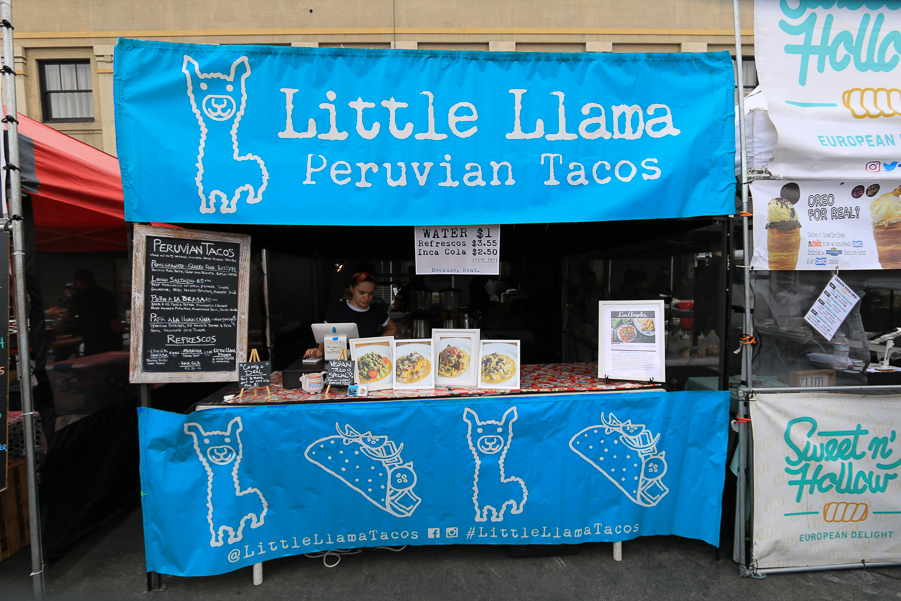 Then it was time for coffee.
And since we had coffee, why not have a doughnut on the side?
Judy had the Pumpkin Piebald and I had the Cinna-Mineral.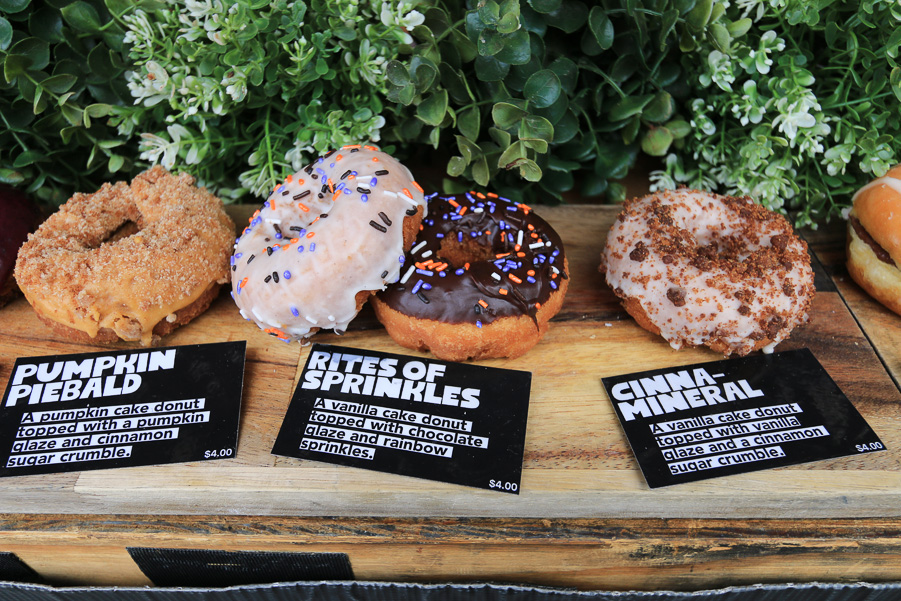 At this point we were full and it started to get really crowded, so our adventure came to an end. We had no idea what the "Octubrefest" was all about, but it was fun.