September 14, 2016 - Today is Judy's 72nd birthday so we took awhile to decide what to do to celebrate her day. From our travels in Italy, we learned to adopt a policy of "Go Up!" whenever and wherever we found a tower that offered access to the public since the views were always terrific. In Los Angeles there are two buildings that have fascinated us since we arrived in SoCal. Unfortunately, we haven't had any connections that would get us into either the U. S. Bank Tower or the Capital Records Building, that is, until today. The U. S. Bank tower now has opened OUE Skyspace LA to the public. At 1,018 feet, this building had been the tallest in Los Angeles until the Wilshire Grand Center recently eclipsed it at 1,100 feet. We had to closely monitor the weather for a full week before today since we wanted to be sure that we'd have a nice, clear sky for the adventure. It's very tall!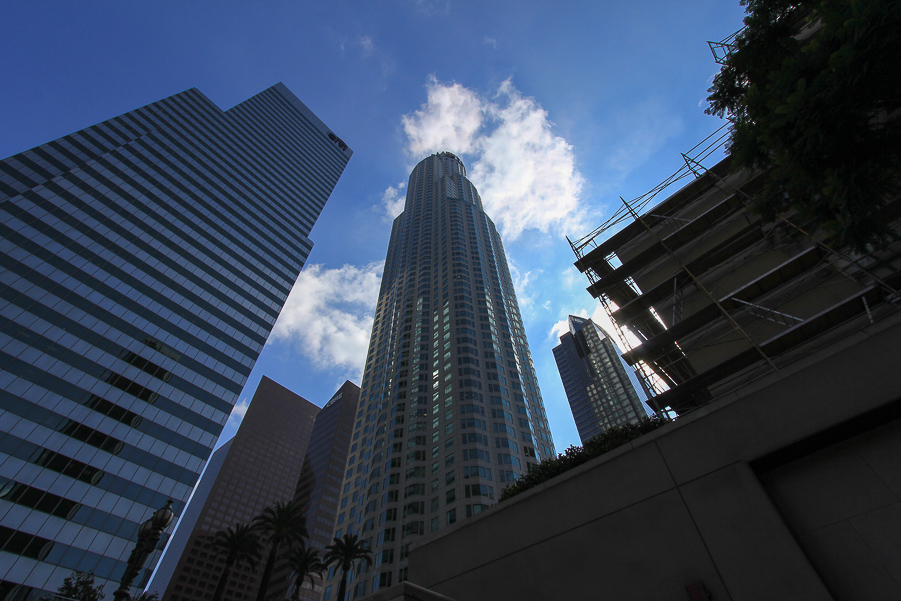 The adventure began with a picture of us on the second floor of the building.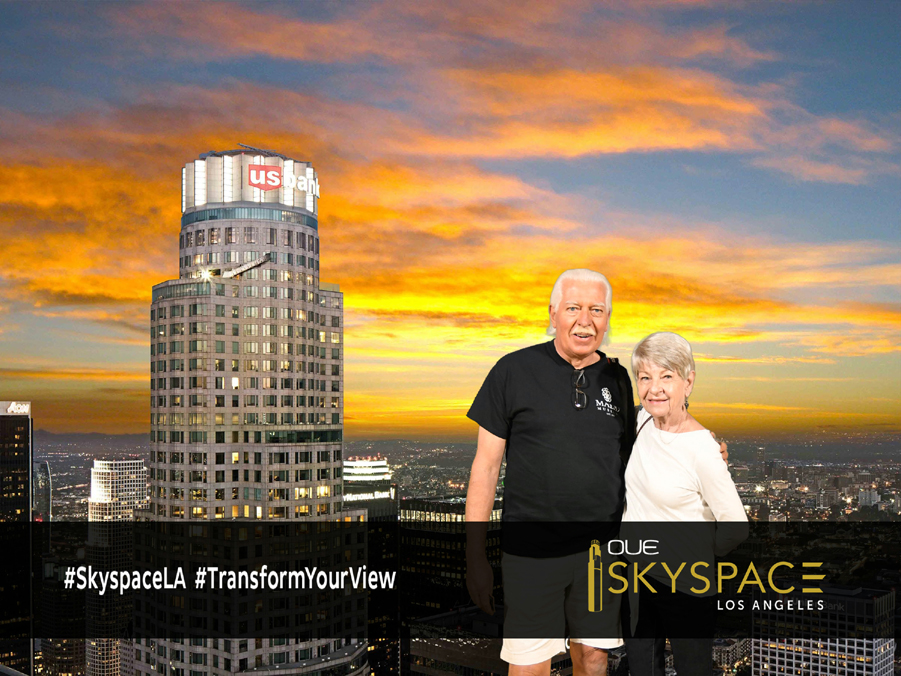 Then we zoomed up to the 70th floor observation deck to check out the 360° view.
The building with the crane is the new Wilshire Grand Center.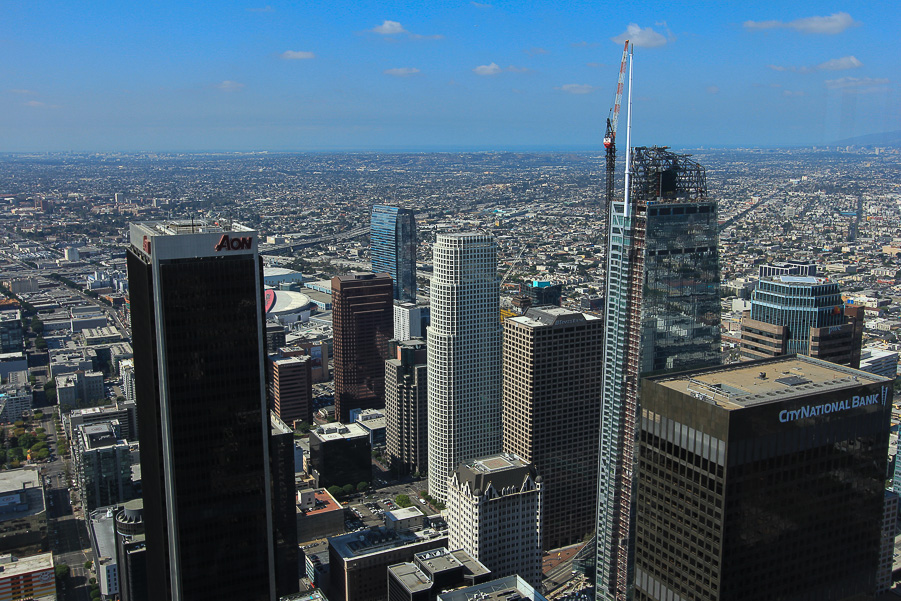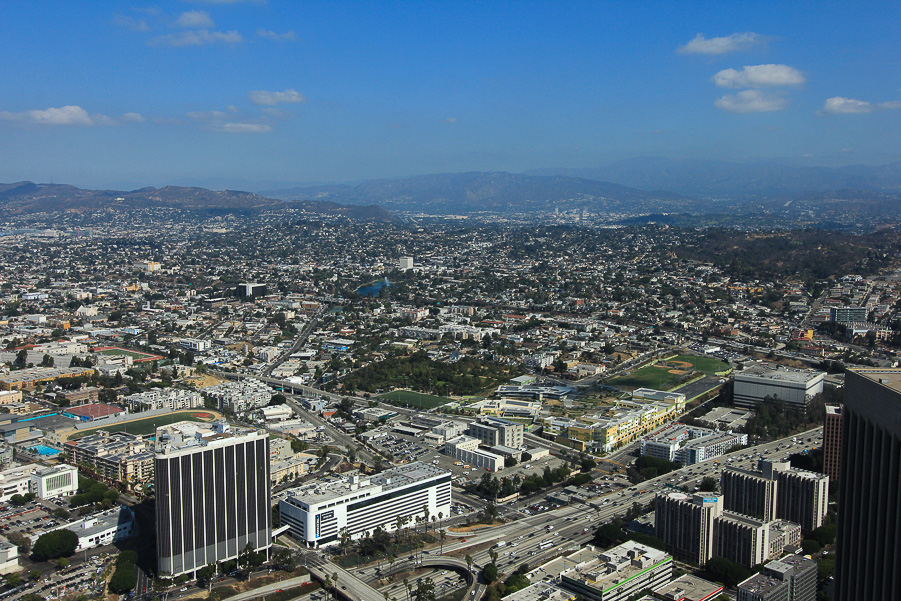 The fancy building with the five round sections is the Bonaventure Hotel, which played a big role in the original Die Hard film. It looked bigger in the movie than it does from this vantage point.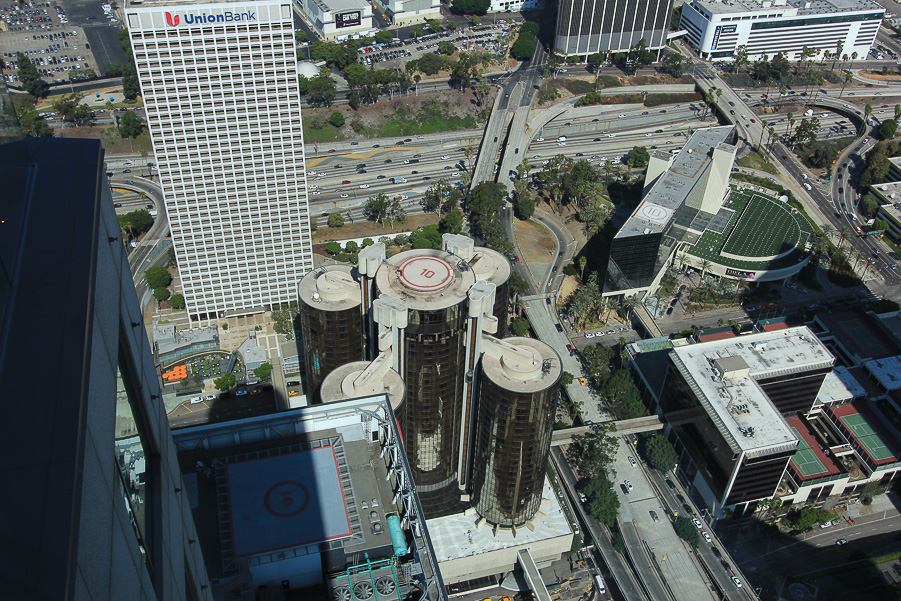 Oh, I forgot to mention that there's a slide up here, going from the 70th floor down to the 69th floor. That was the second part of the adventure.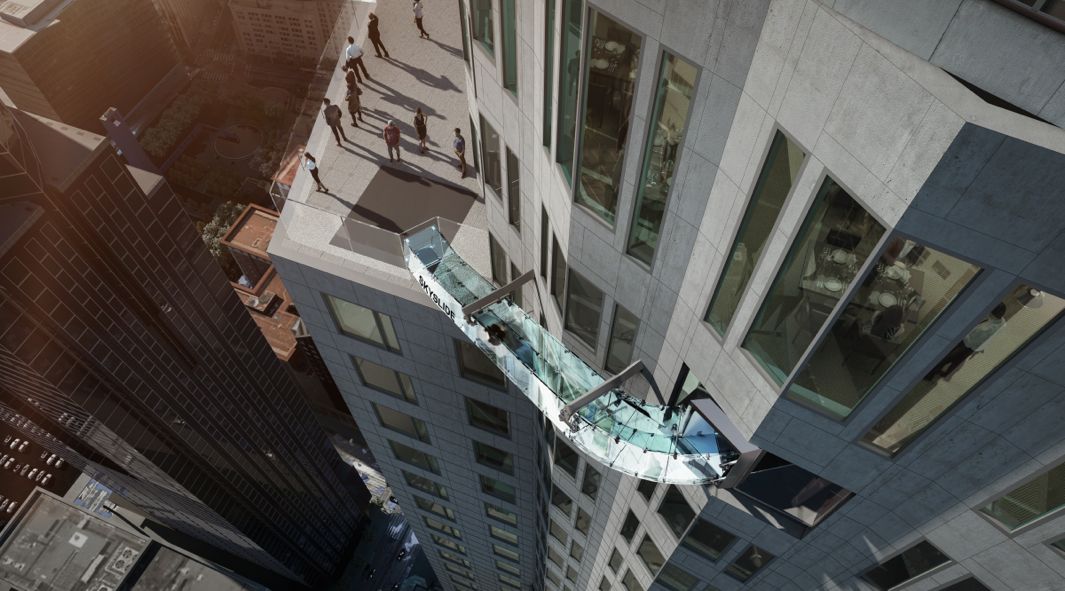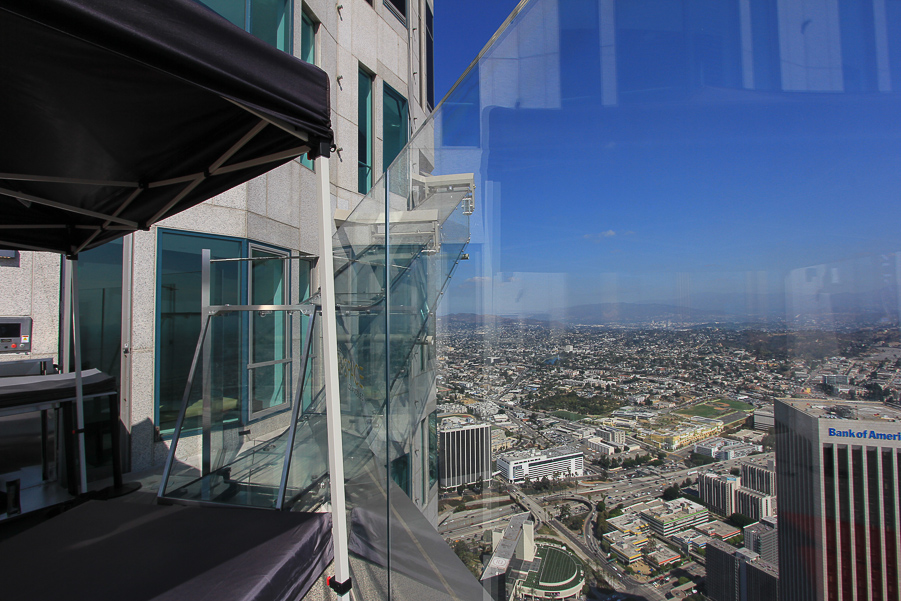 I decided to go first but I had to bag my camera on the slide. However, I got this shot before I went over the edge.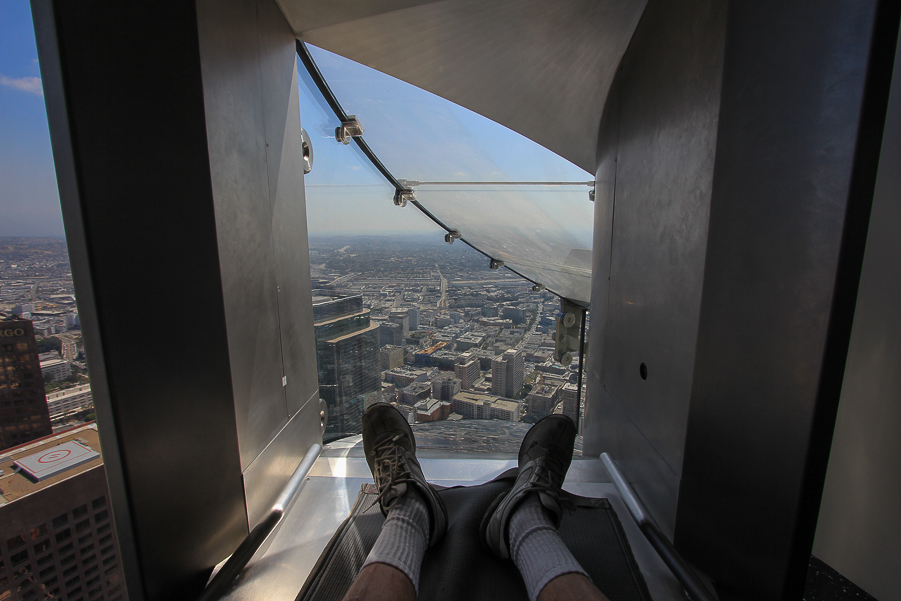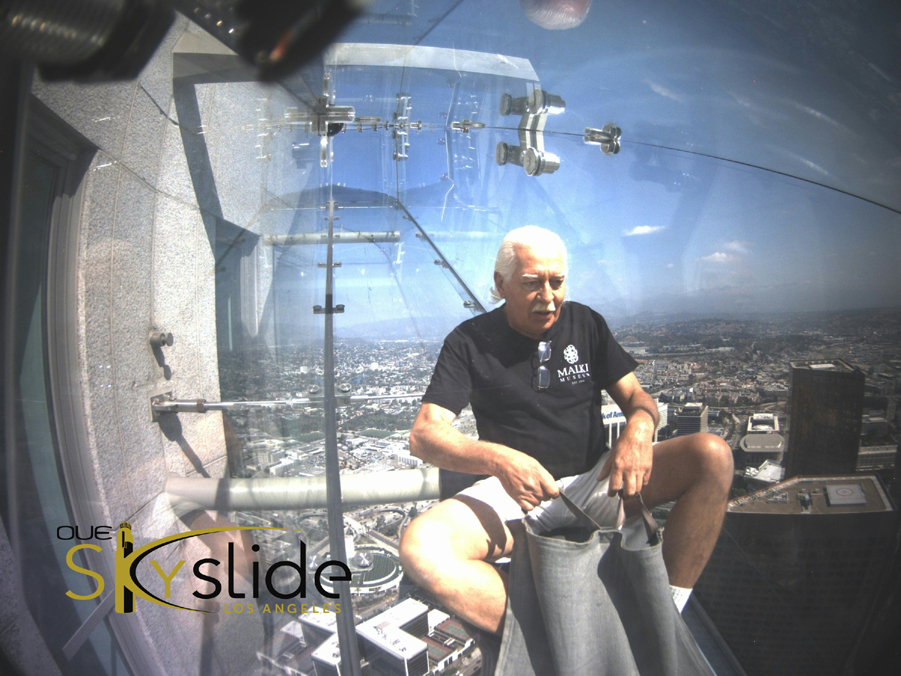 I was on the 69th floor so I could film Judy on her way down. Happy Birthday to you!
After the adrenaline rush it was time to eat, so we headed over to the Eastside Market Italian Deli, which is one of our favorite spots in the city. This is probably the safest restaurant in Los Angeles since every policeman, fireman, and any other city of Los Angeles employee seems to have lunch here. Today's choice was their "Hot Plate" with sausages, meatballs, and peppers all served with a spicy marinara sauce. It was fabulous! Judy enjoyed her birthday very much.