February 24, 2021 - Wednesday - Today we drove down to Signal Hill, CA to visit Hilltop Park. The hill that the city is named after is 365 feet above the surrounding town of Long Beach. Because of this height, it was used by the local Tongva Indians for signal fires that could be seen throughout the surrounding area and even out to Catalina Island, 26 miles away.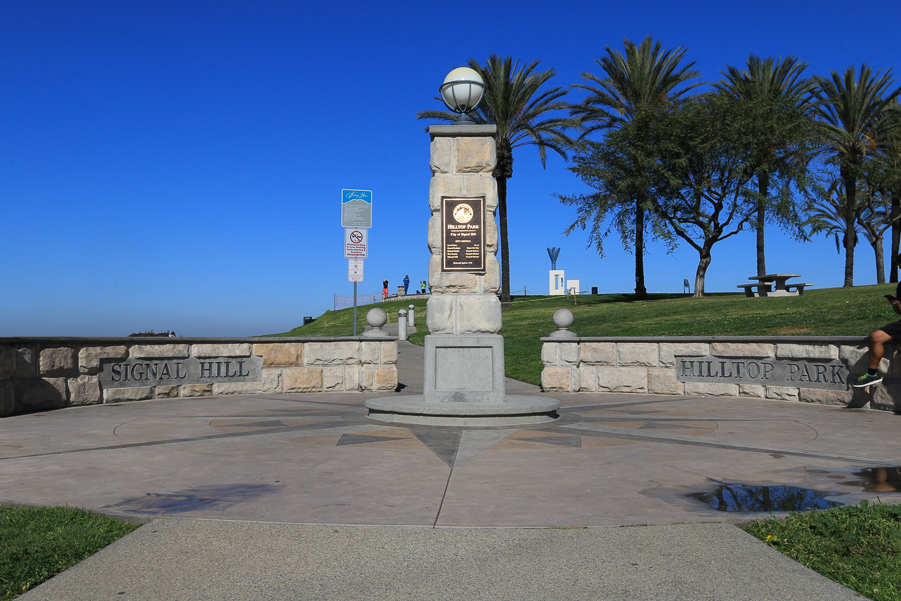 These monoliths are viewing windows.
This one points your gaze to downtown Los Angeles.
Unfortunately, there was a lot of fog, smog and haze this morning.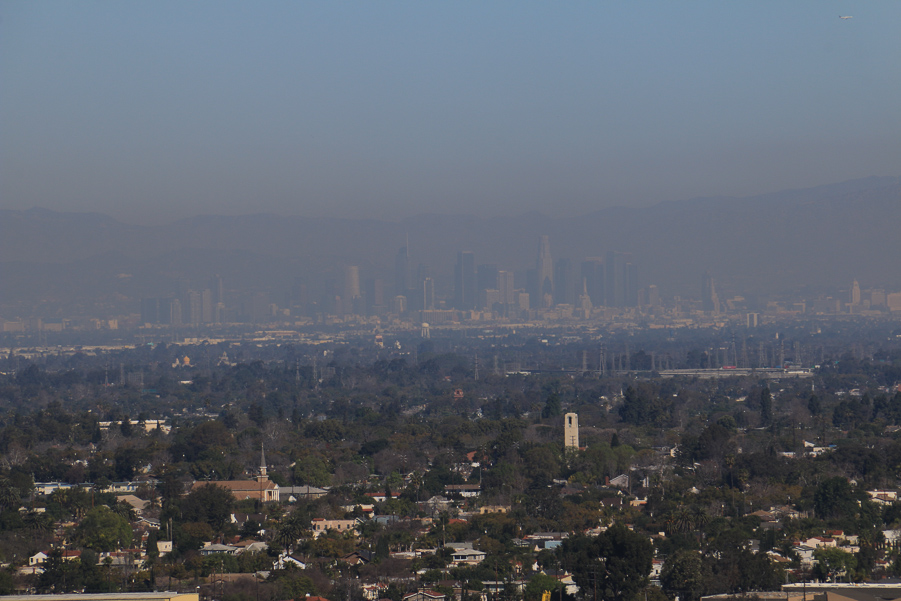 This one points you to Catalina Island.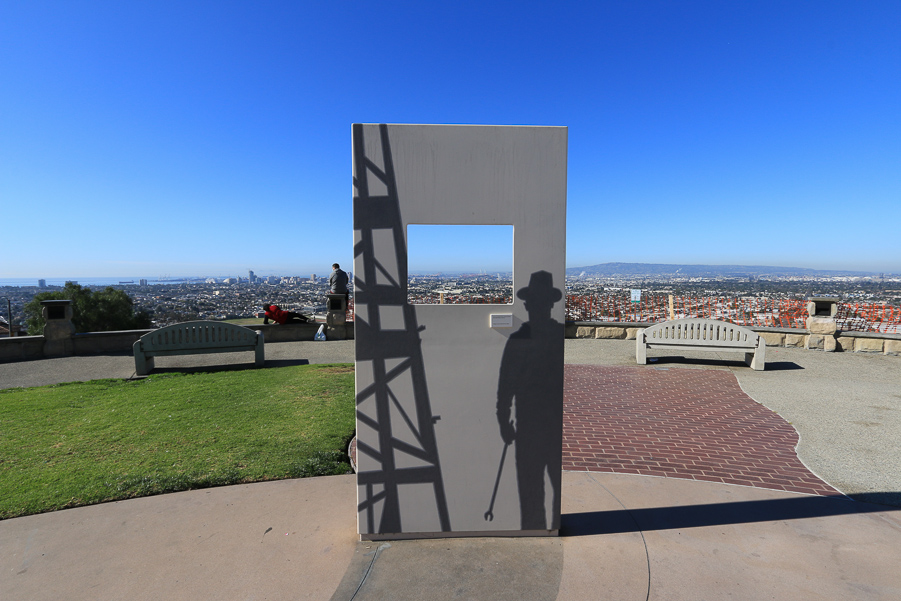 And the third one points out Huntington Beach.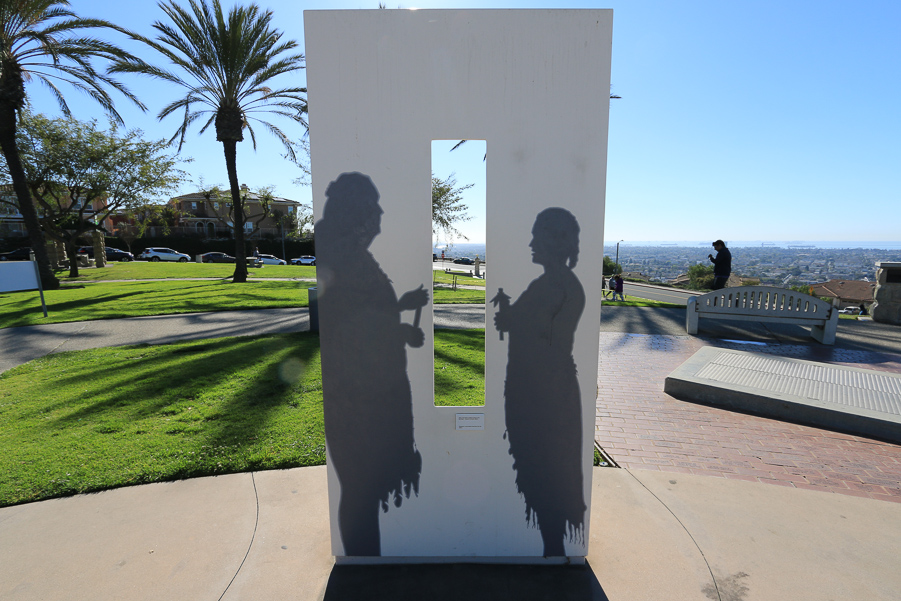 This is downtown Long Beach.
To the right of the cruise ship, between the two skyscrapers, you can see two of the four red smoke stacks of the Queen Mary.
This is the Palos Verdes Peninsula, where Tiger Woods just had his horrific car crash.
This is LA's latest bridge, called the Gerald Desmond Bridge. This $1.5 Billion project connects Long Beach with Terminal Island and San Pedro.
What a pleasant place to sit on a park bench, soak up the sun and take in the view of Long Beach.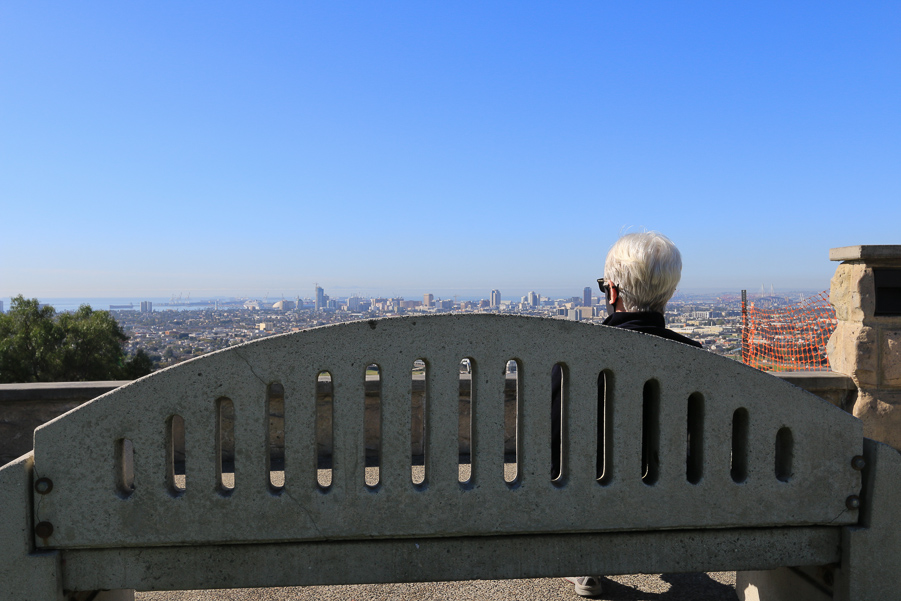 At the edge of the park is a working oil jack, which is also called a pump jack, a "lonely bird" or a "nodding donkey." The three pictures below show the "crank" rotating on the right side that moves the "horse head" on the left up and down to pump the oil. For a piece of machinery weighing several tons, it was very quiet.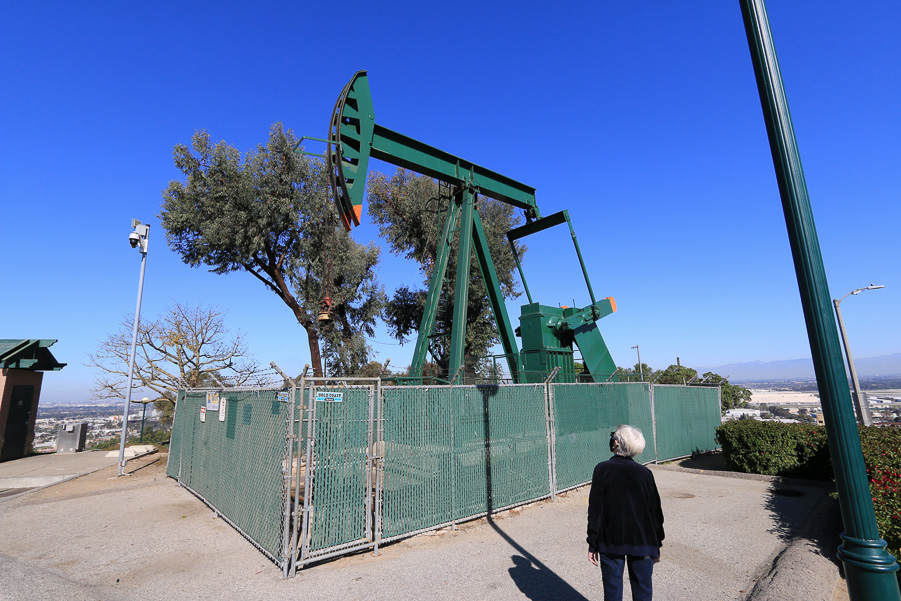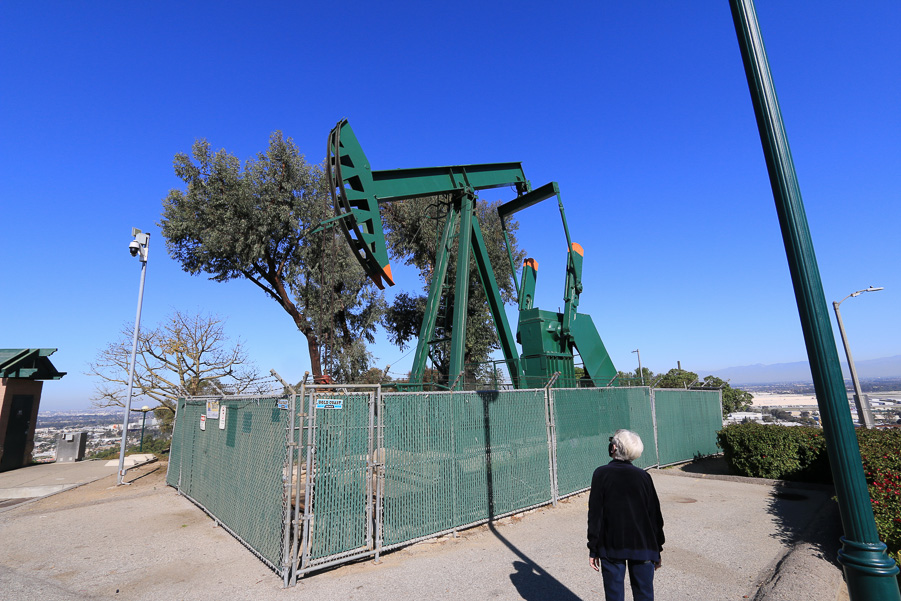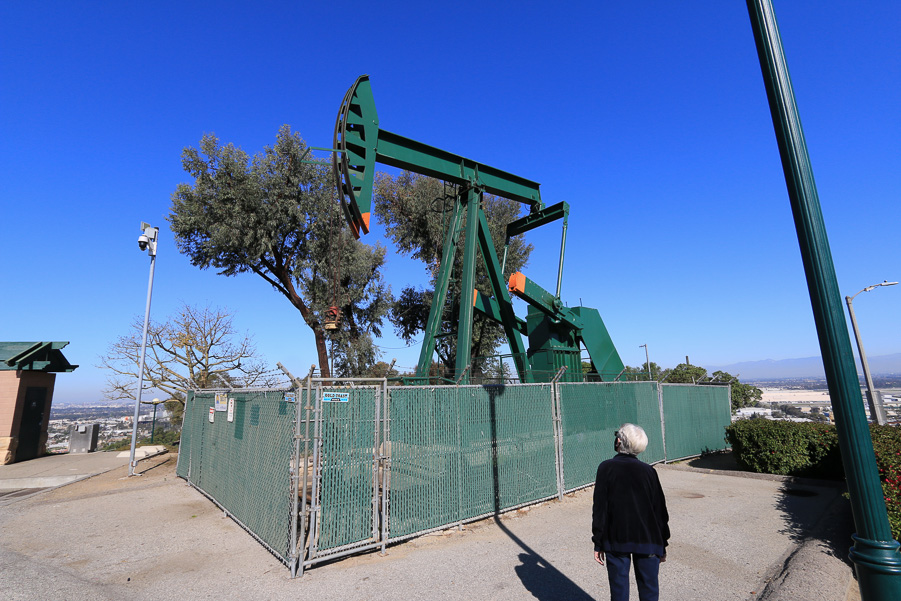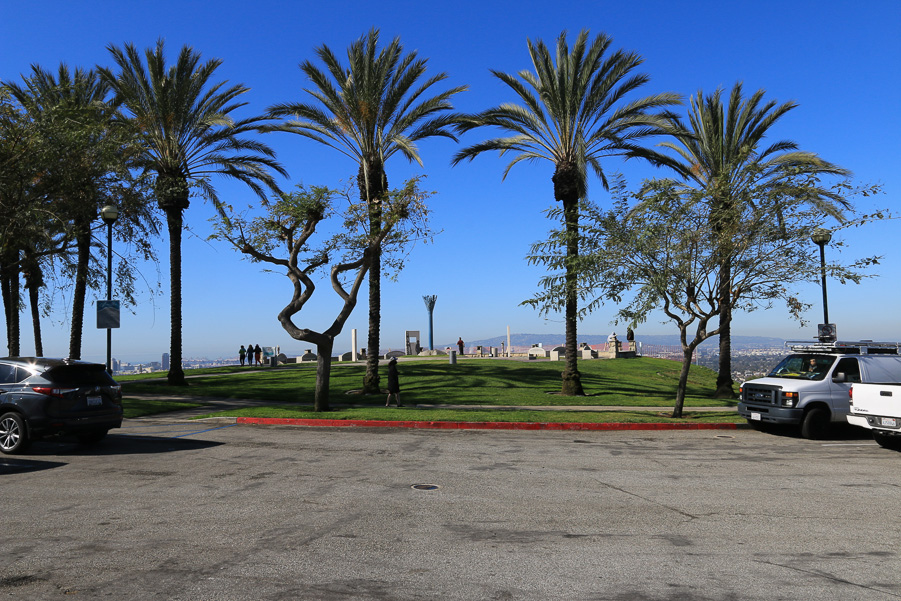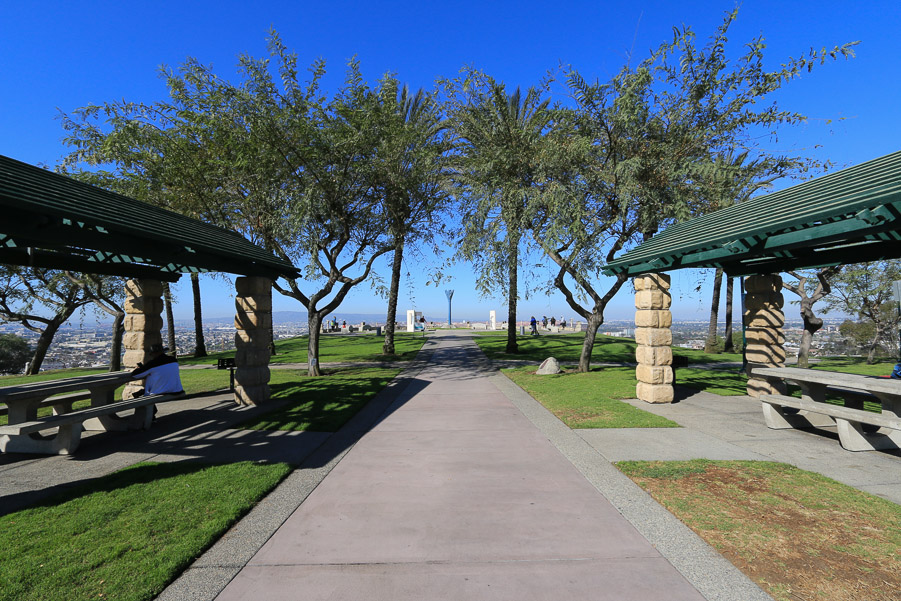 This was a profoundly memorable adventure.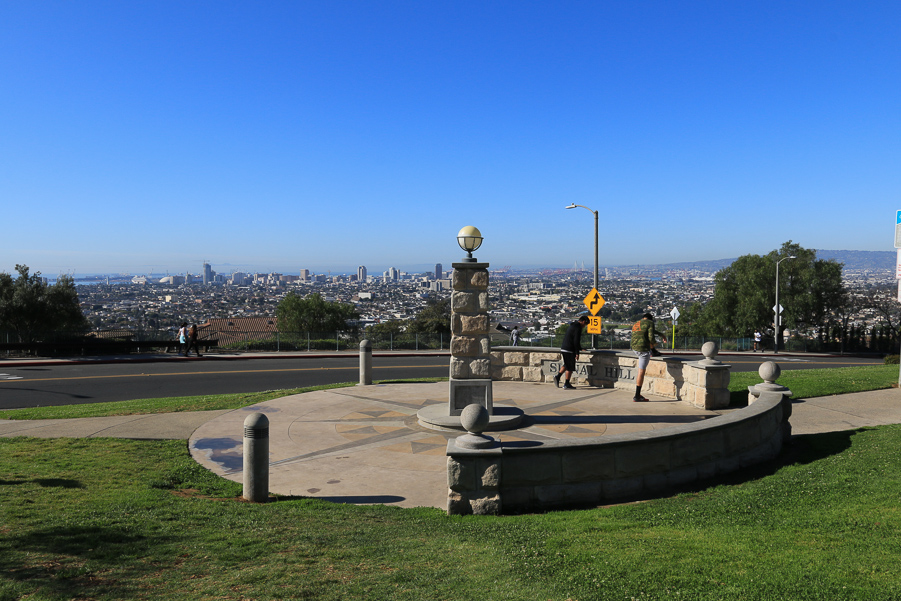 After a hike around the park, we had a couple of "Double Doubles" at In-N-Out Burger.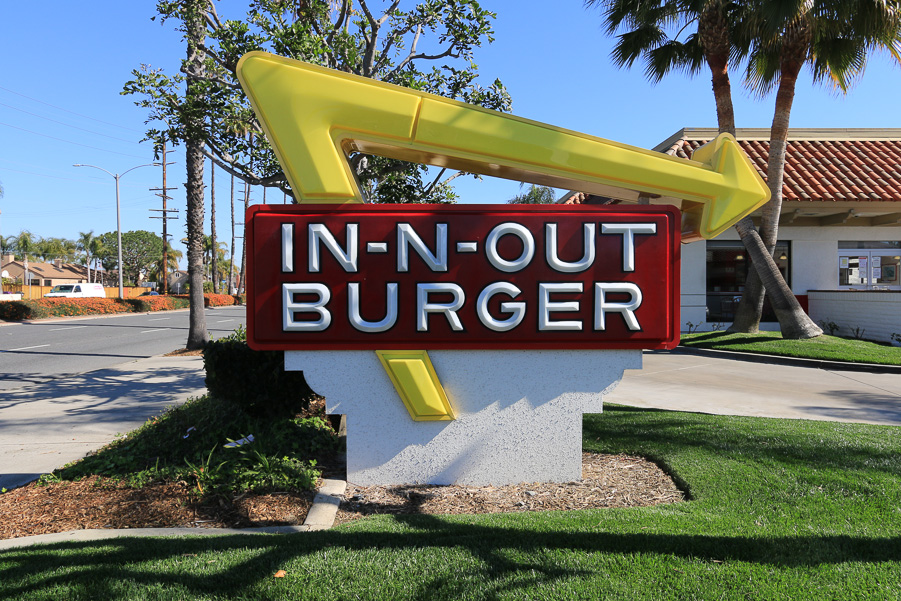 As a special treat, we had dessert at a New England icon, Dunkin' Donuts, for a maple frosted and a chocolate covered glazed donut.