June 28, 2017 - Today we drove to the coast to visit the Sherman Library and Gardens in Corona del Mar. The Sherman Library is a historical research library specializing in the history of the Pacific Southwest. The Gardens are a horticultural retreat covering 2.2 acres. The Gardens began in 1955 when Arnold D. Haskell bought the Norman's Nursery property. Mr. Haskell named the Library and Gardens after his mentor and benefactor, M. H. Sherman, the builder of half of the San Fernando Valley and Hollywood.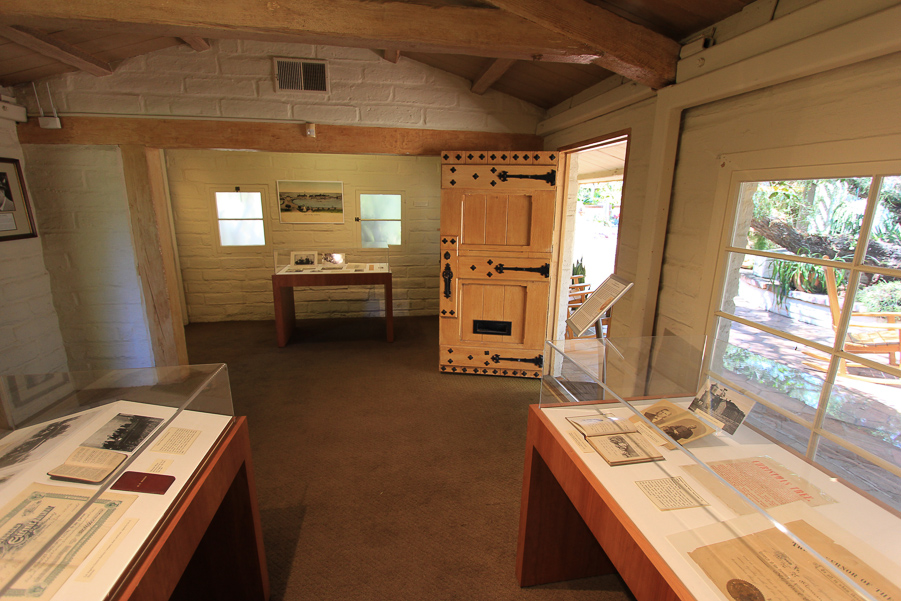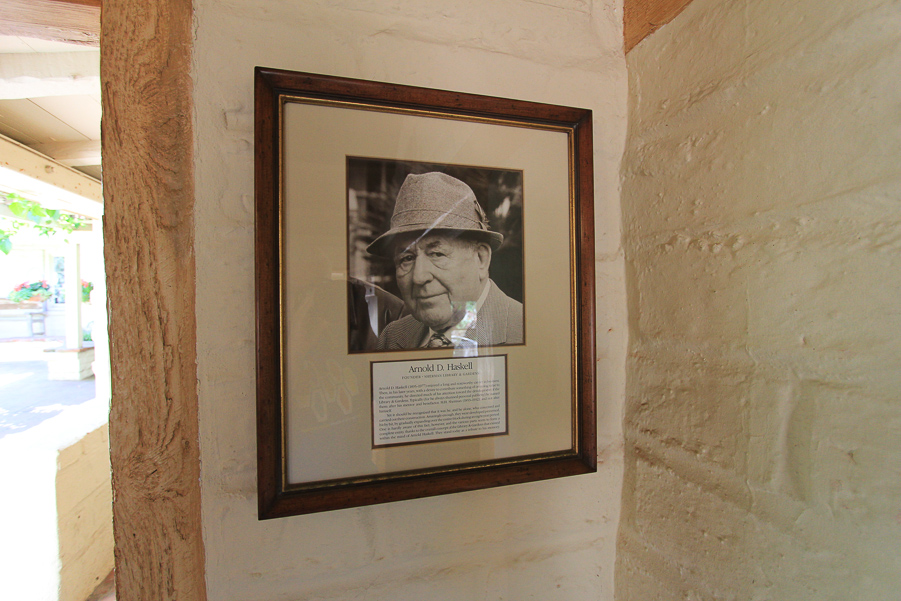 This cutout is of M. H. Sherman.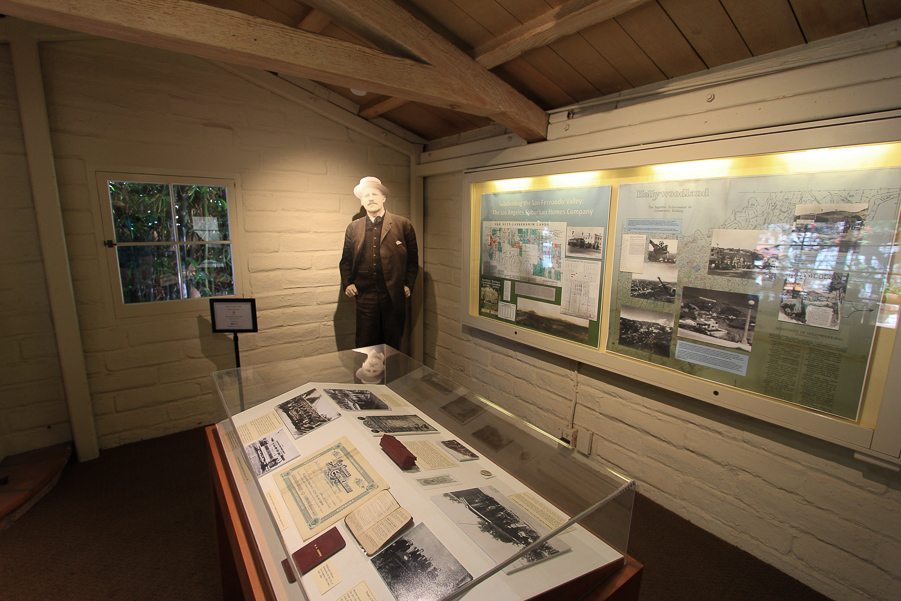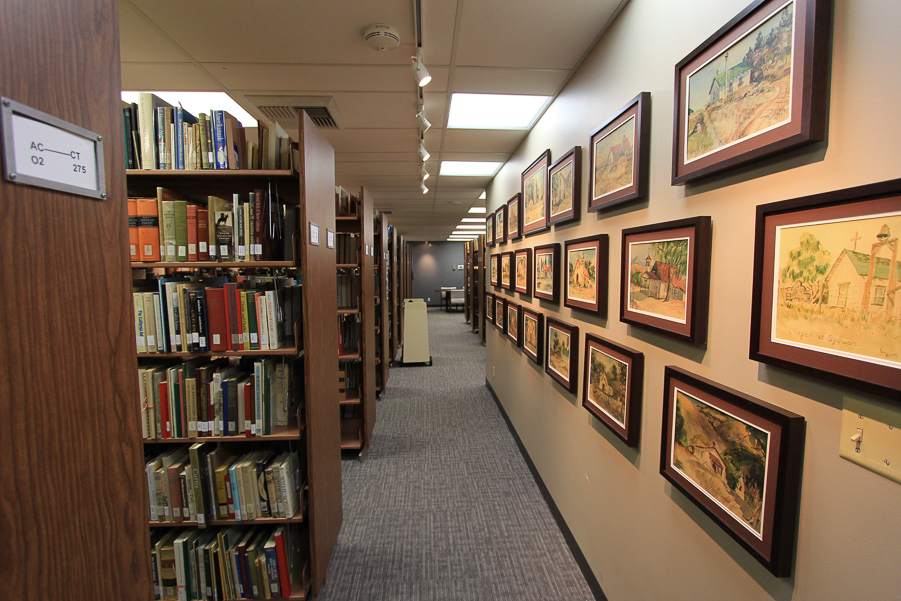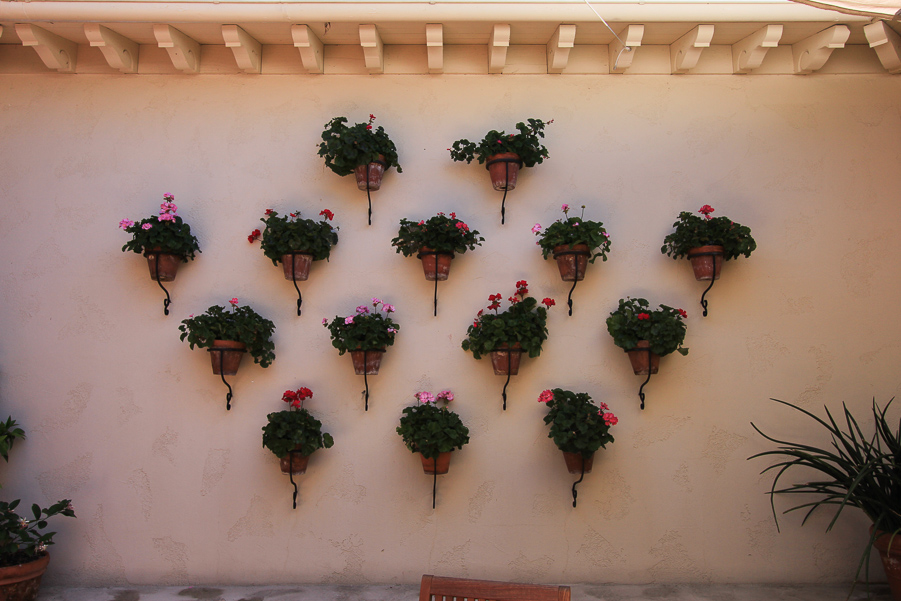 Since we have moved to California eight years ago, we have seen many various botanical gardens throughout the state. However, Sherman Gardens has to be the most beautiful of all. It's compact, very easy to walk through and it is absolutely packed with plants. Additionally, this summer, contemporary glass sculptures are being displayed throughout the gardens, which made it even more interesting.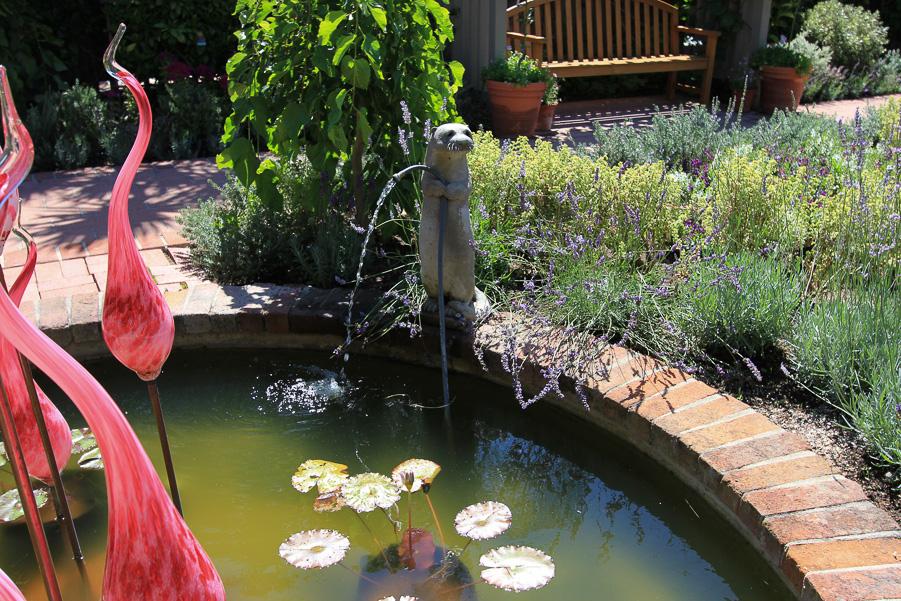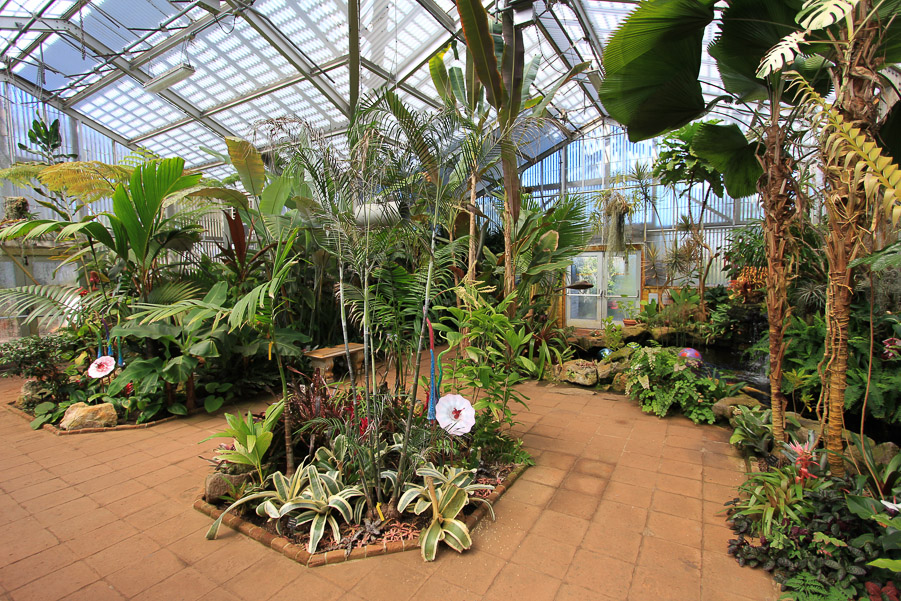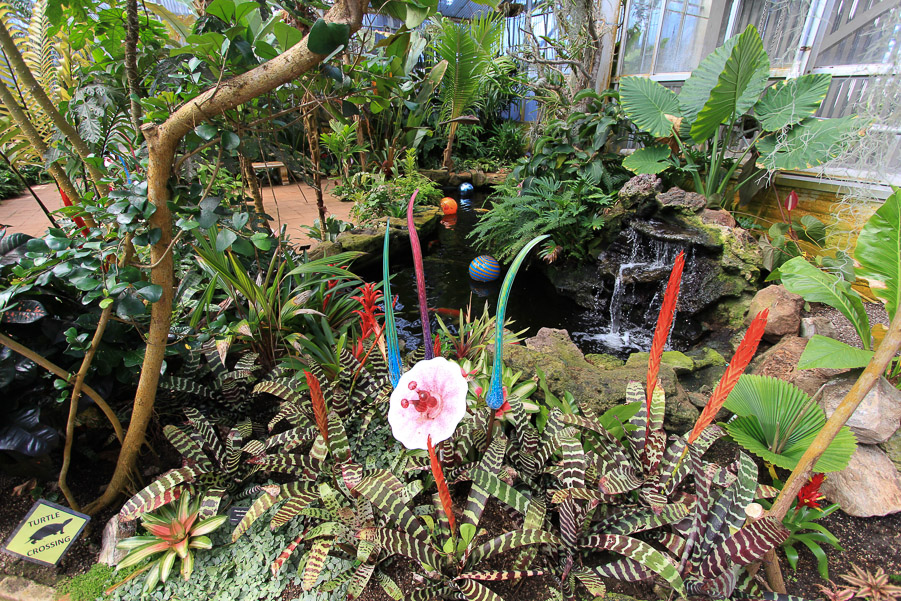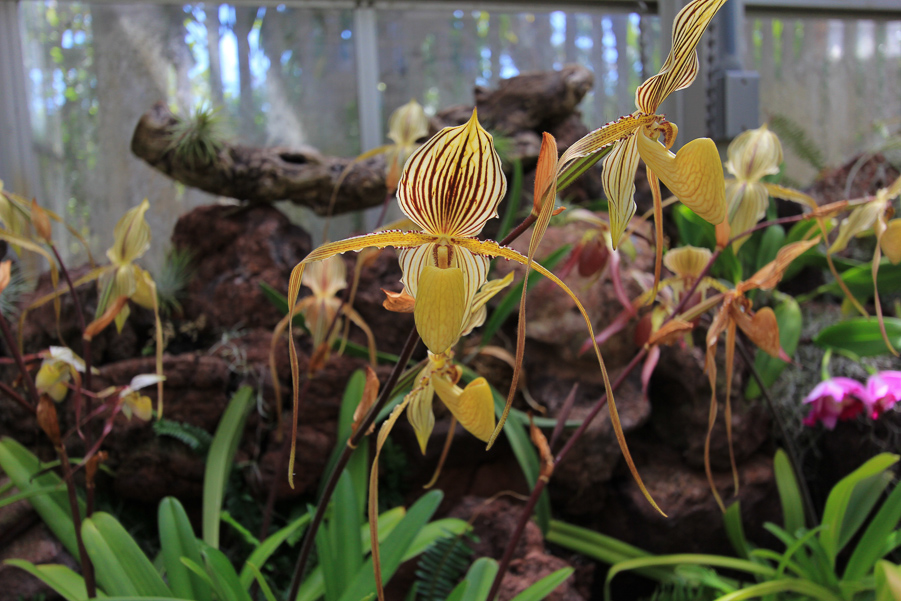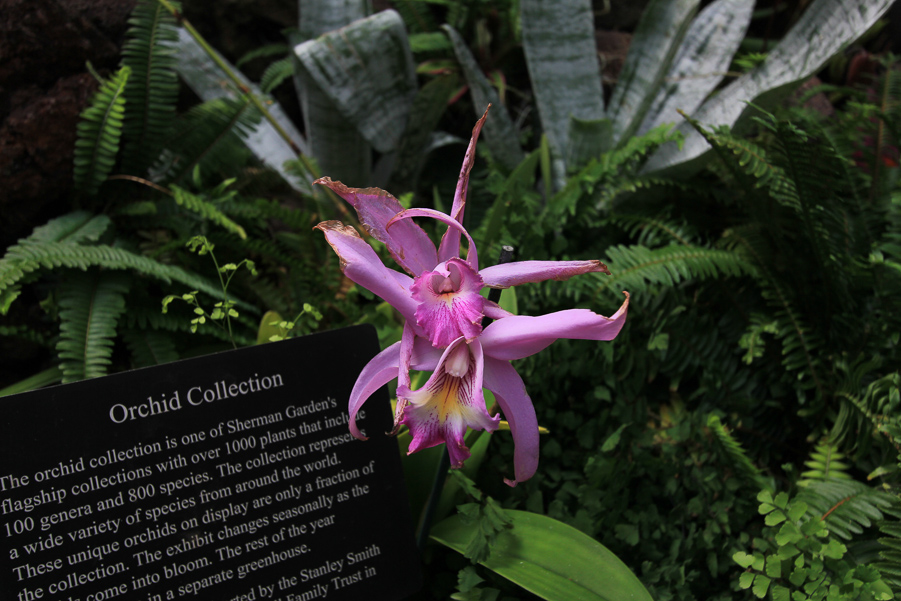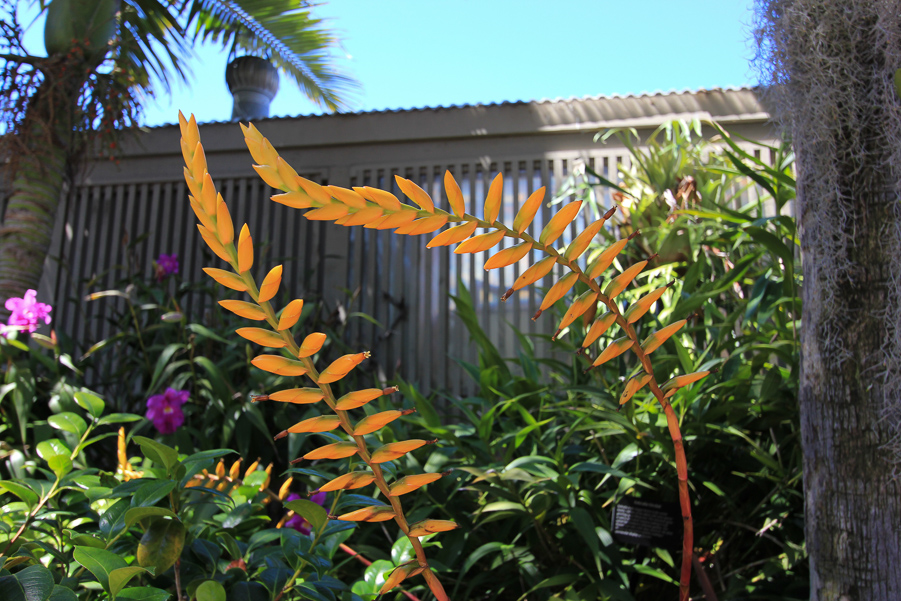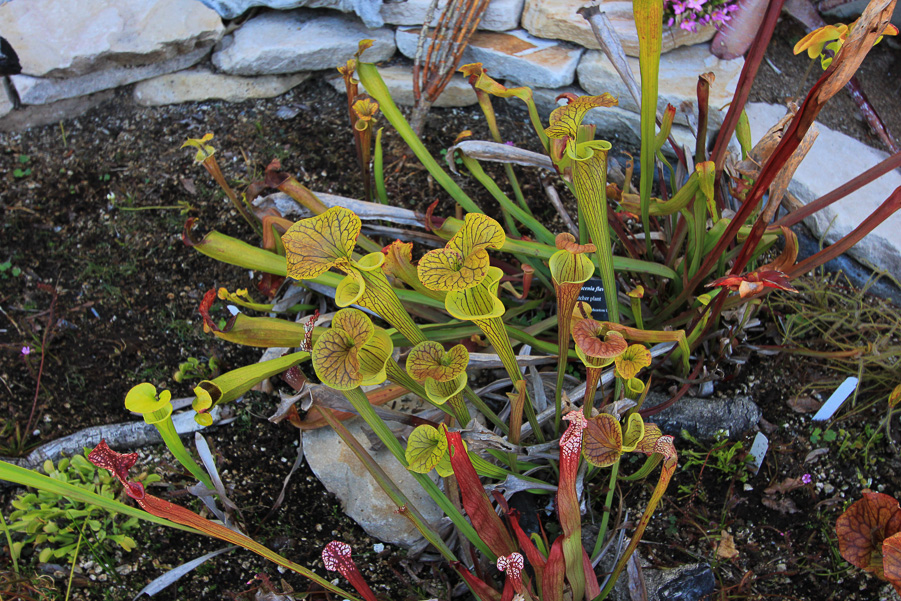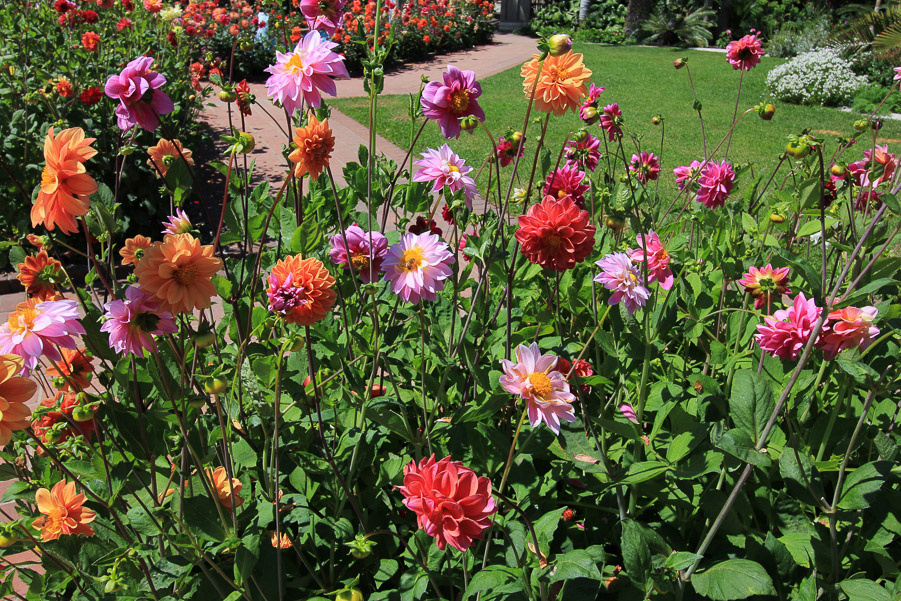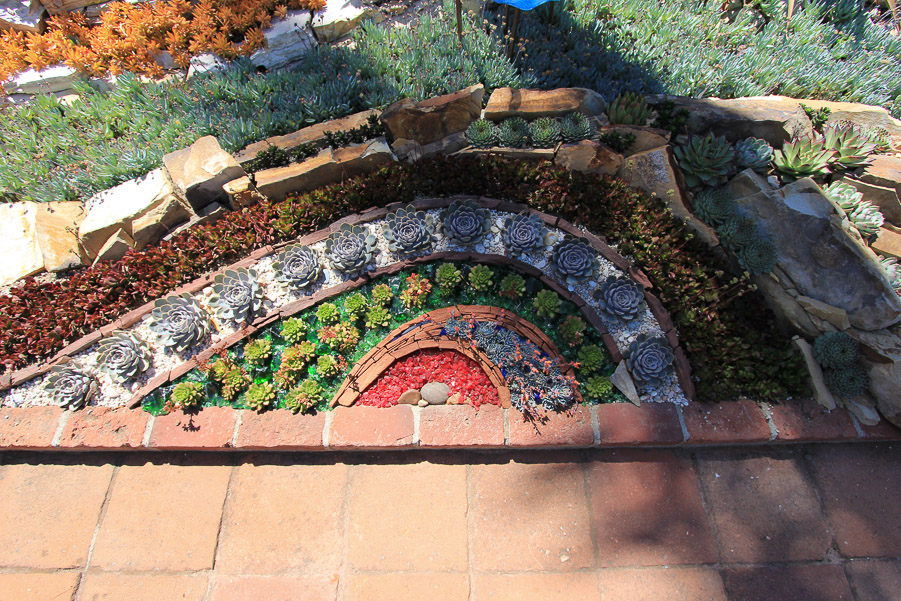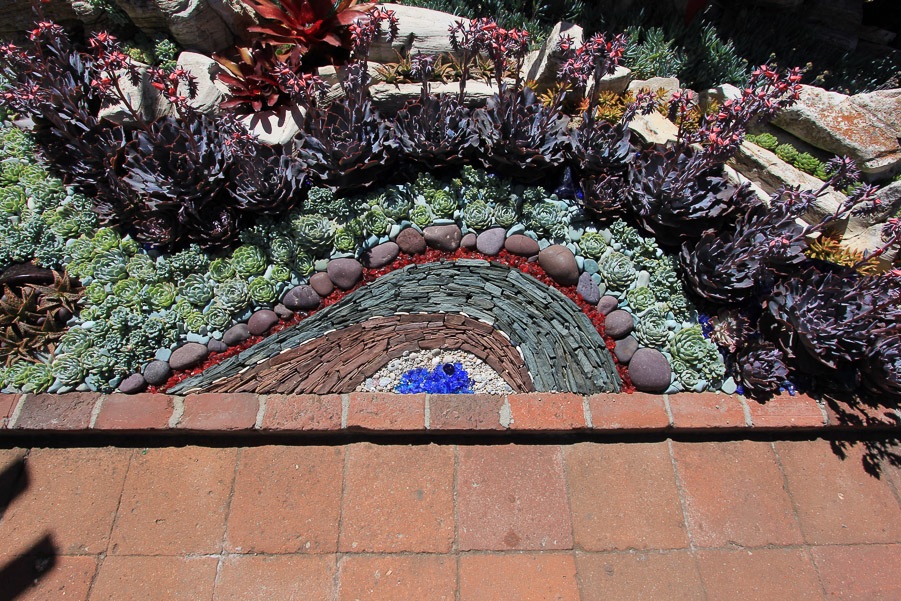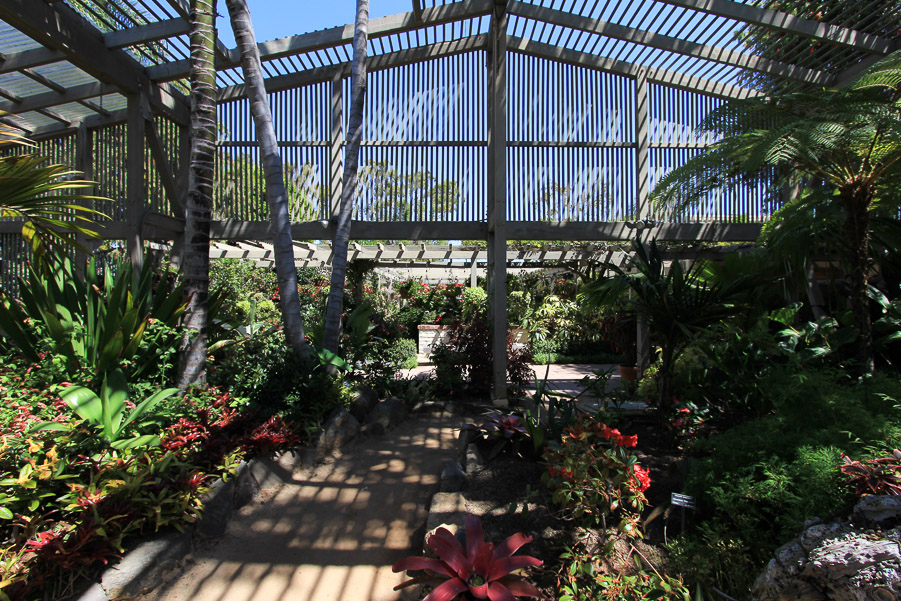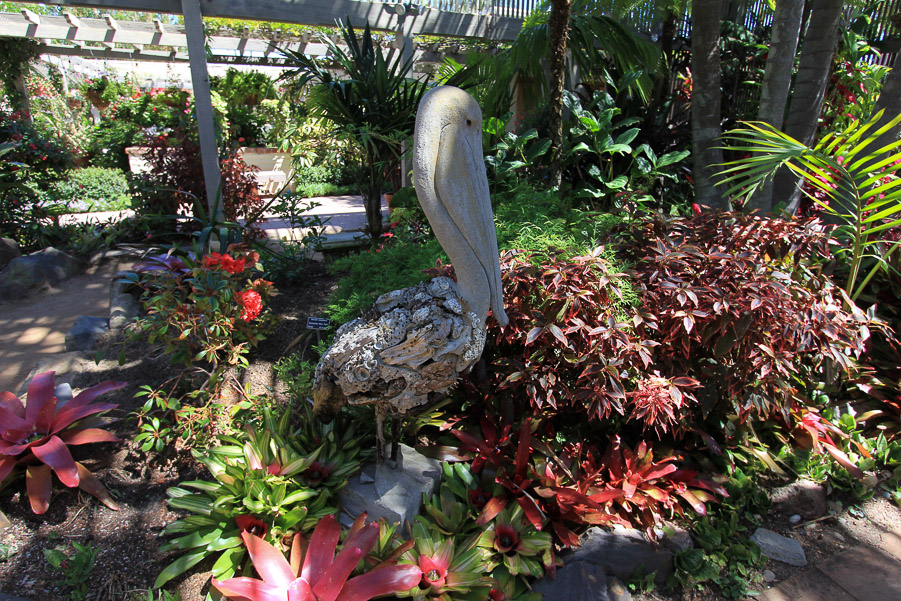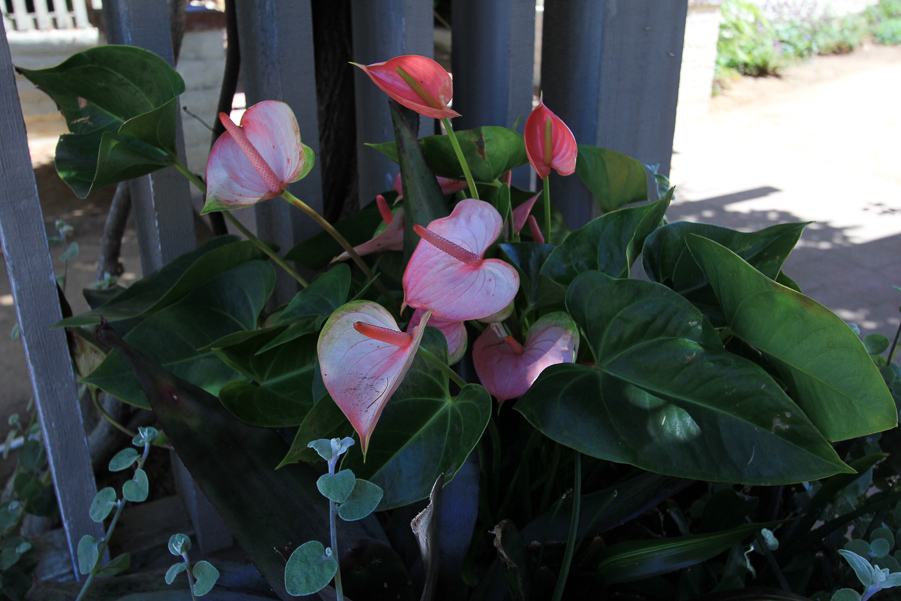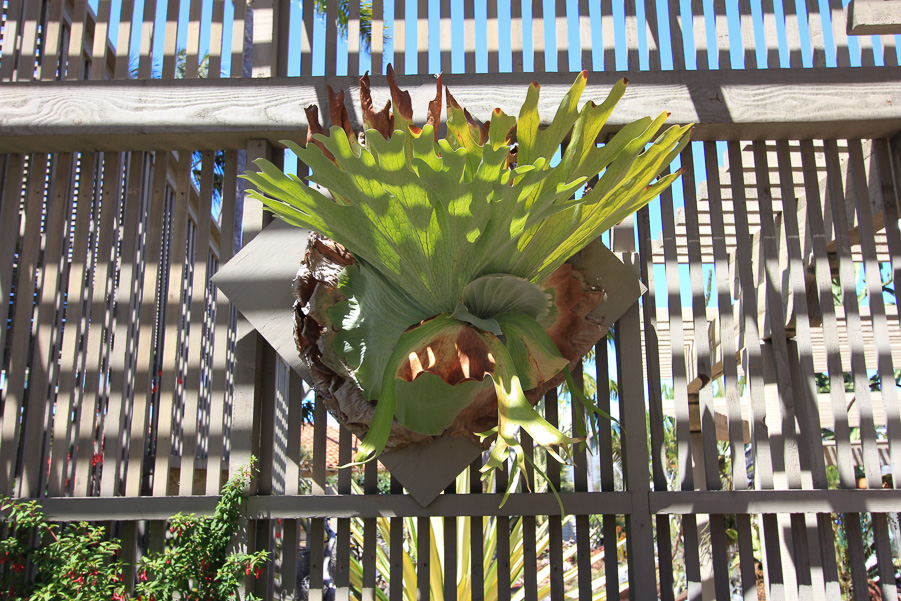 The risers of these steps were planted with succulents.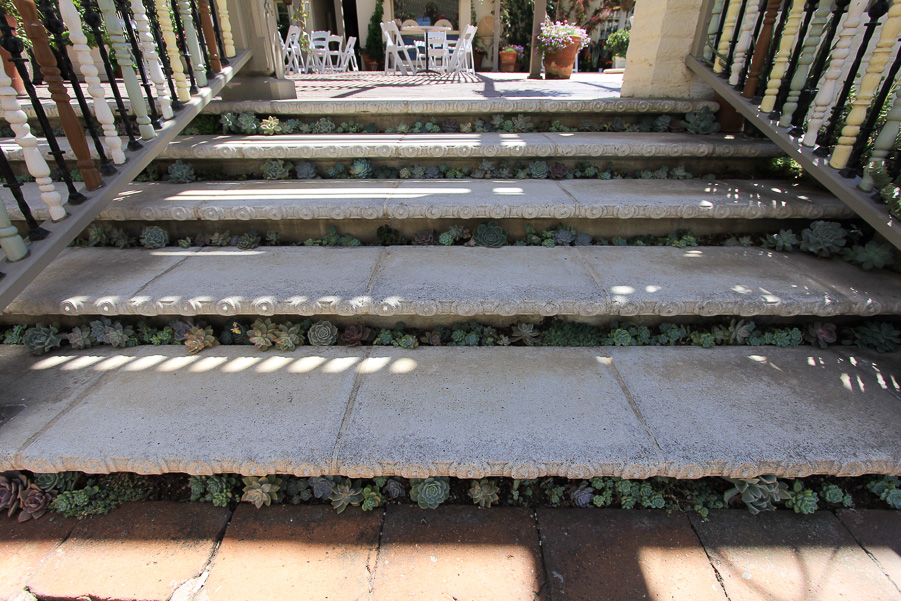 After we were blown away by the Gardens, it was time for lunch, so we headed up the Pacific Coast Highway to Pizzeria Mozza in Newport Beach. The last time we were here was in October 2012 when we were checking out some of the sites in the Newport Beach area. Pizzeria Mozza is the brainchild of Mario Batali, Joe Bastianich and Los Angeles bread maven Nancy Silverton. We sat down with a couple of glasses of Moretti beer and ordered two pizzas. One was made with goat cheese, leeks, scallions, garlic and bacon. The second one was made with Prosciutto di Parma, rucola, tomato and mozzarella di bufala. Each was a 10 inch pizza, so we ate half of each and the rest we'll have for lunch tomorrow. Both were fantastic! For dessert we split one order of their Spumoni, which is their house made gelato, cherry compote, pistachio sbrisolona and hot fudge. Our two espressos completed this wonderful adventure.