August 1, 2019 - Thursday - Today we drove south to San Diego to visit the San Diego Museum of Art for their latest exhibit, "Art and Empire: The Golden Age of Spain." It is the first exhibition in the United States to expand the notion of the "Golden Age" to include the Hispanic world beyond the shores of the Iberian Peninsula. Artists featured in the exhibition include Diego Velázquez, Peter Paul Rubens, Bartolomé Esteban Murillo, Francisco de Zurbarán, Jusepe de Ribera, El Greco, Juan de Valdés Leal, Juan Sánchez Cotán, and many more. The Museum officially opened its doors as the Fine Arts Gallery of San Diego on February 28, 1926. While most of the artwork is in dark tones and almost all of the work had a religious theme, we certainly appreciated the incredible labor and artistry that went into each piece.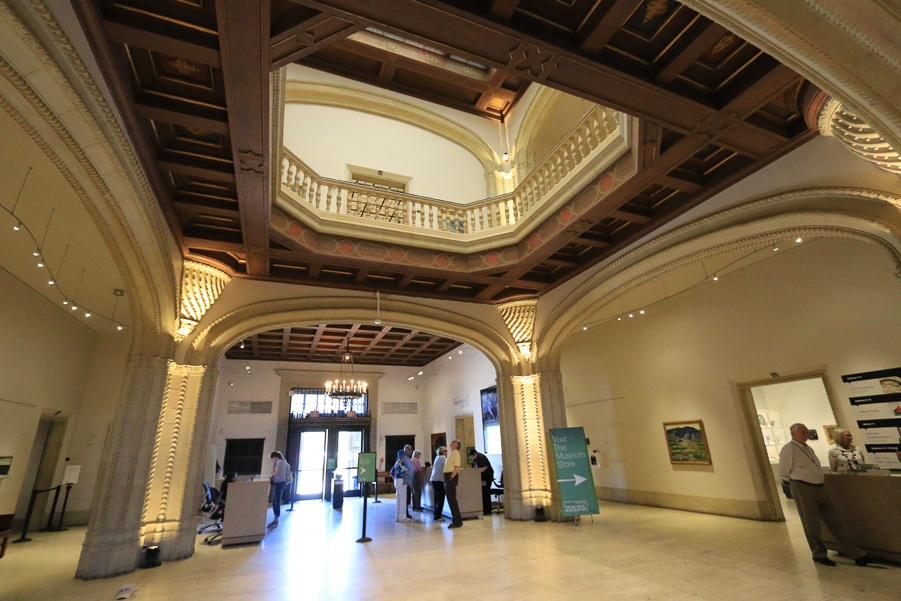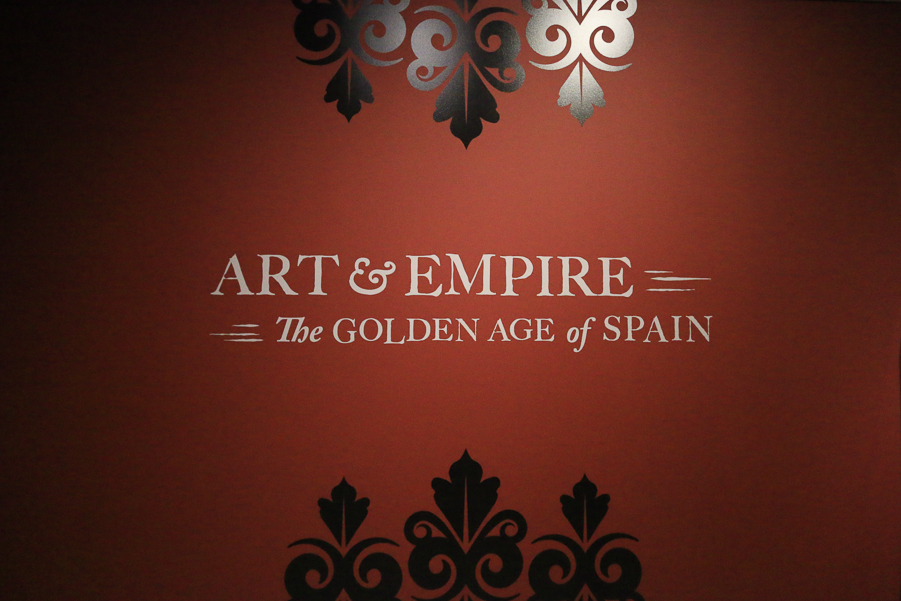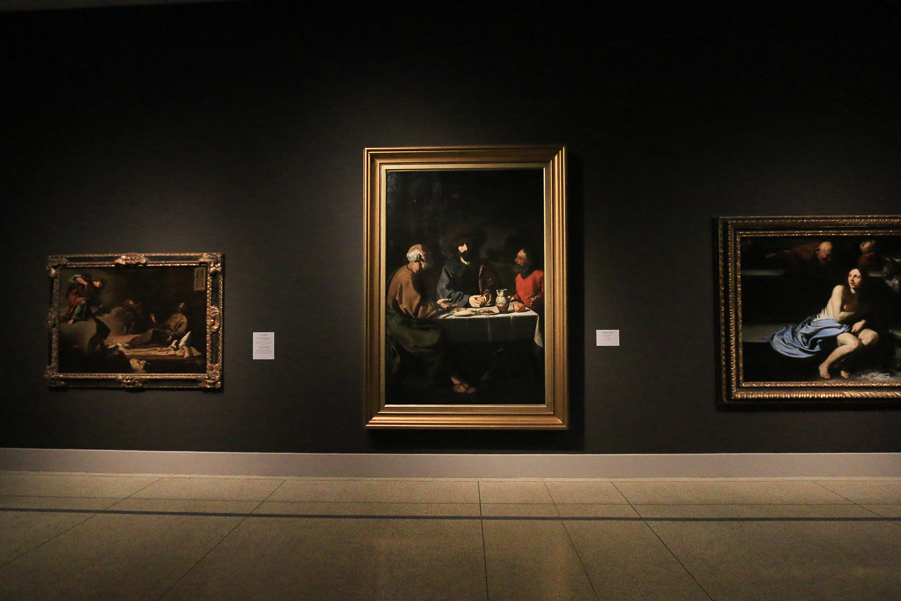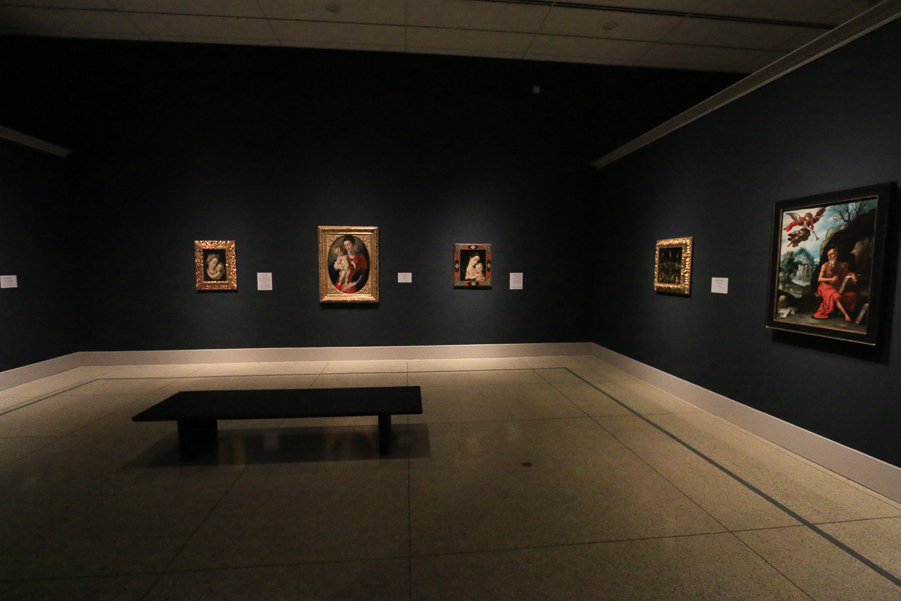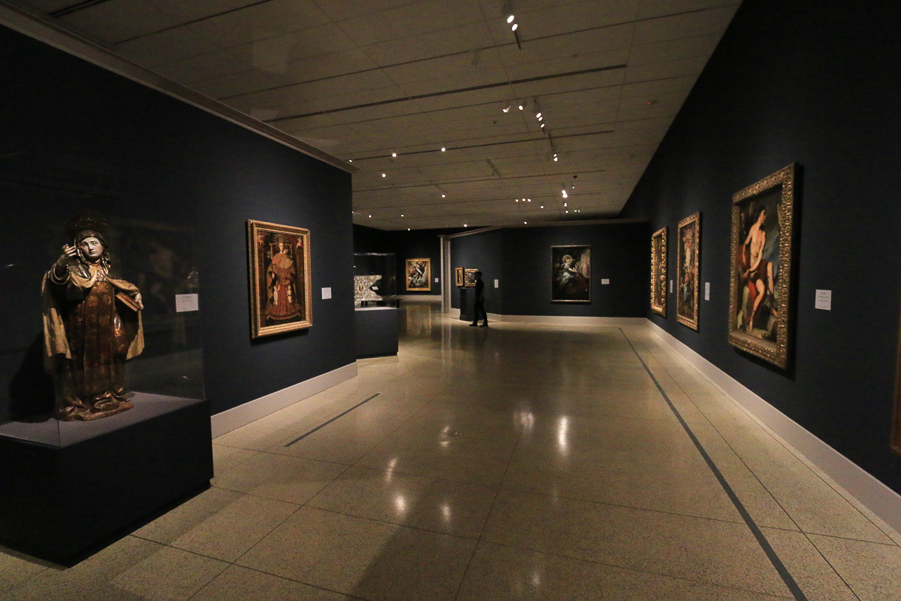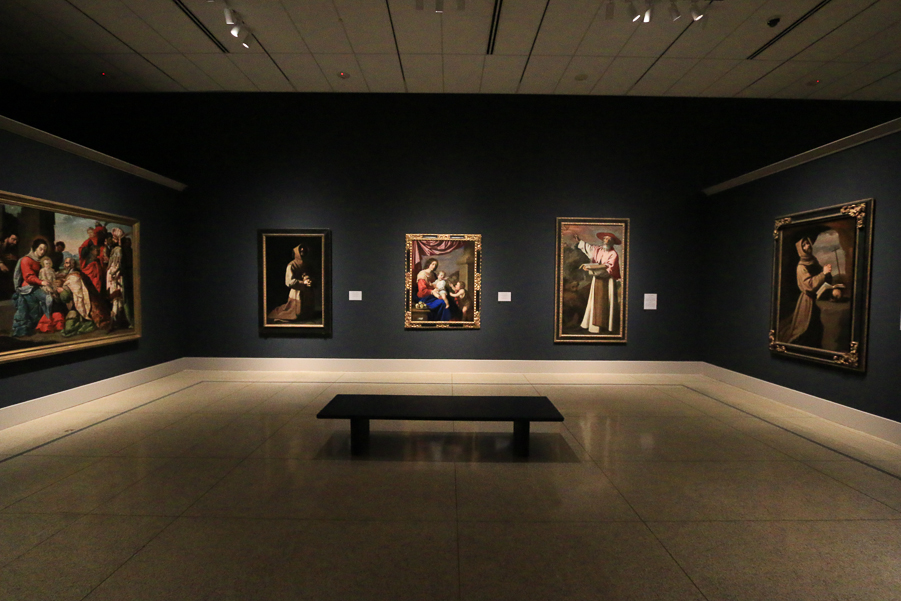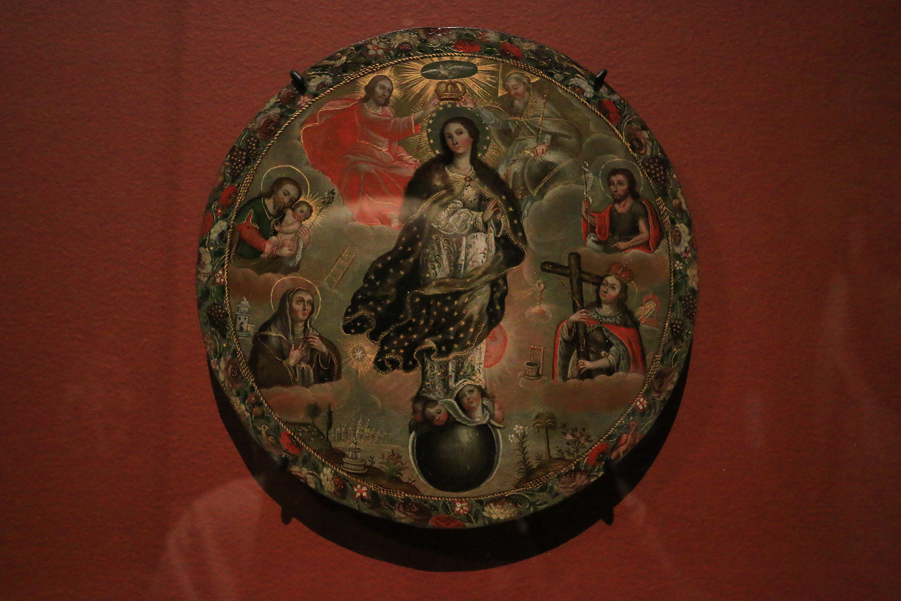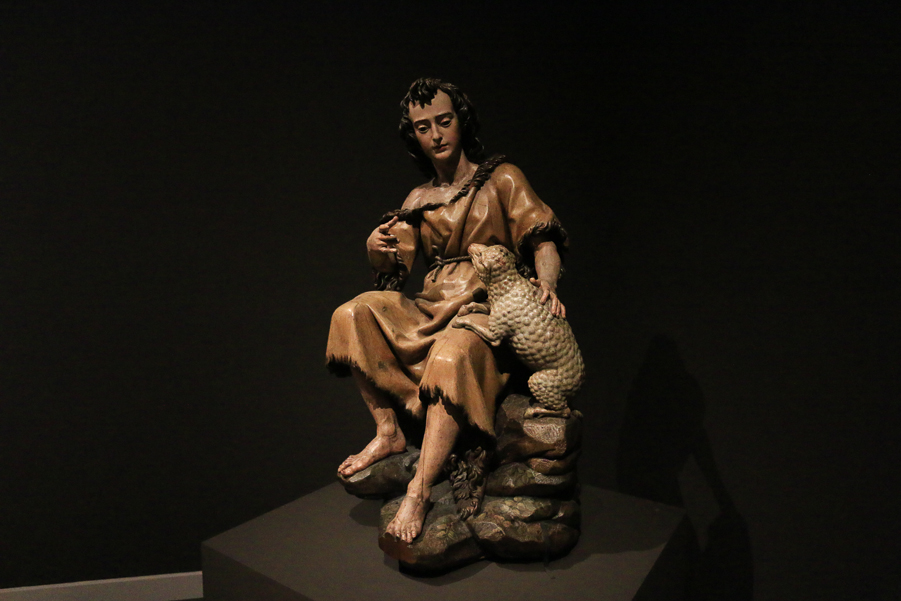 We were very impressed with this 1605 work by a Mexican artist who painted the facial expressions of hundreds of background characters.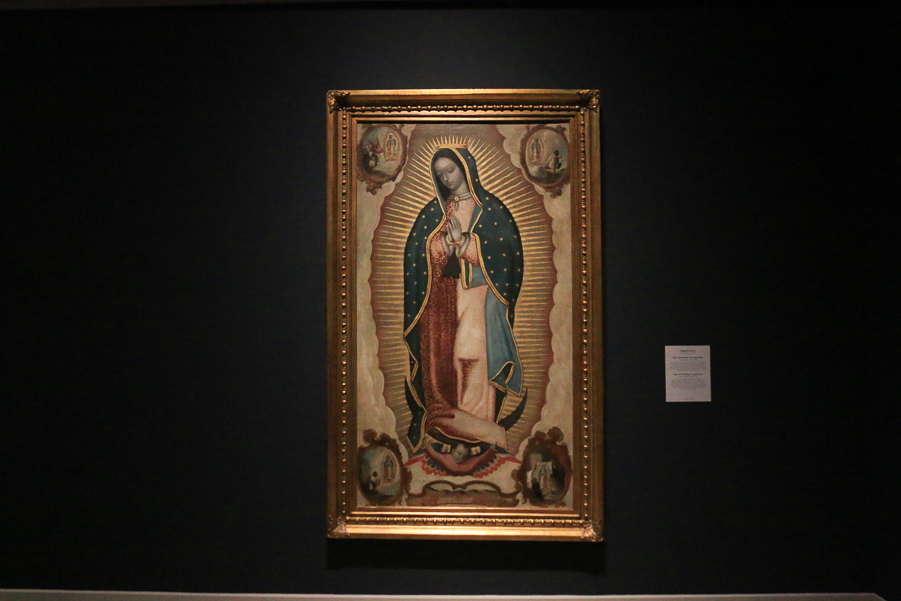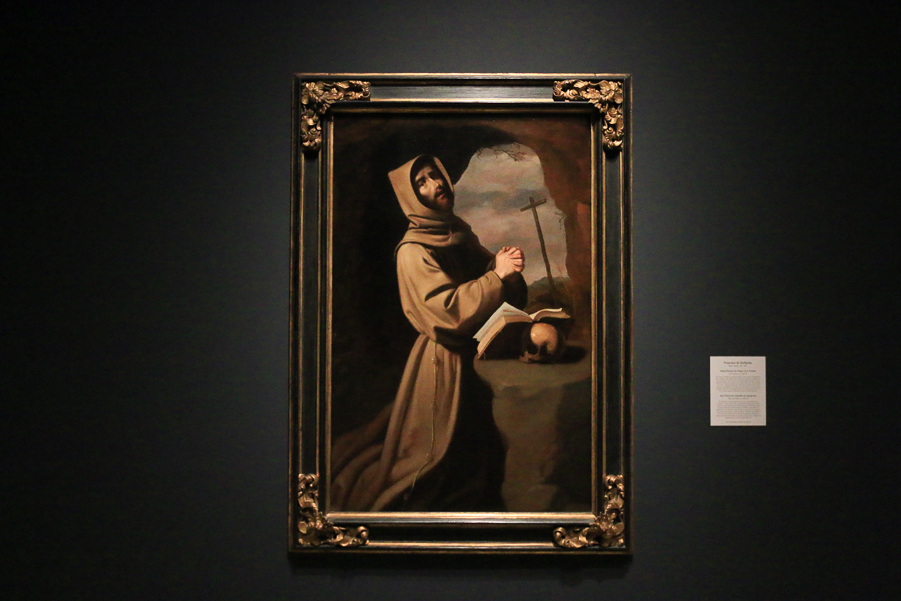 This painting and the tapestry to its left were by Peter Paul Rubens.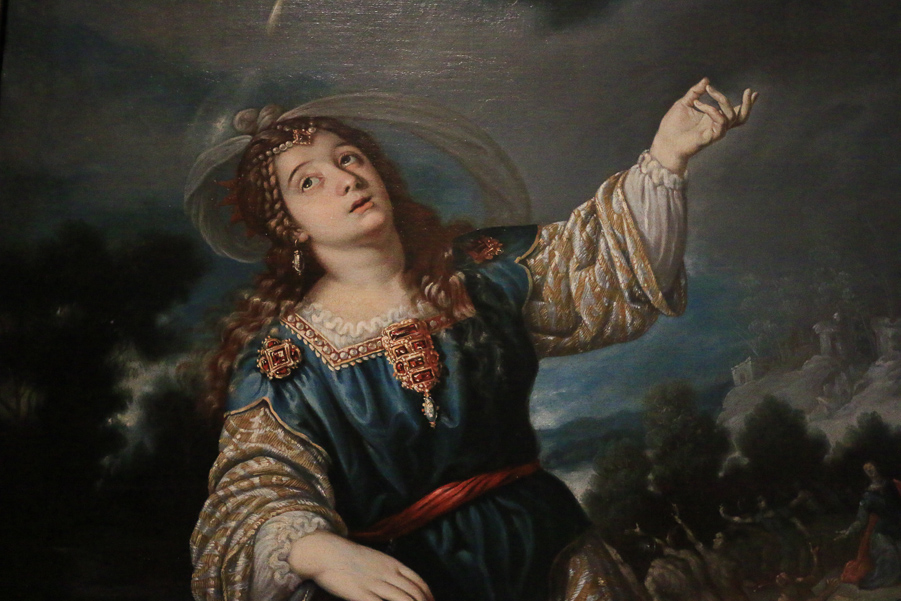 This crucifix, carved in ivory, is indescribable.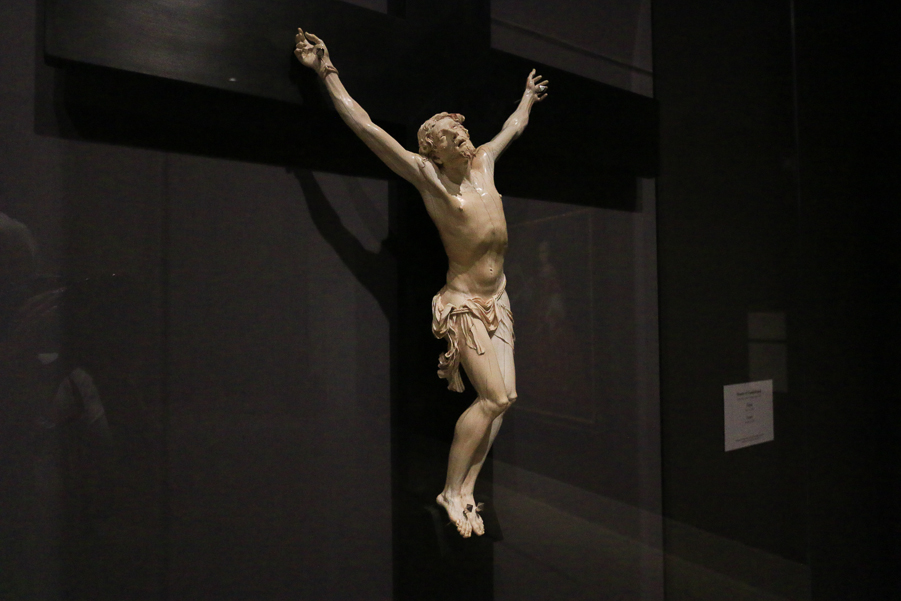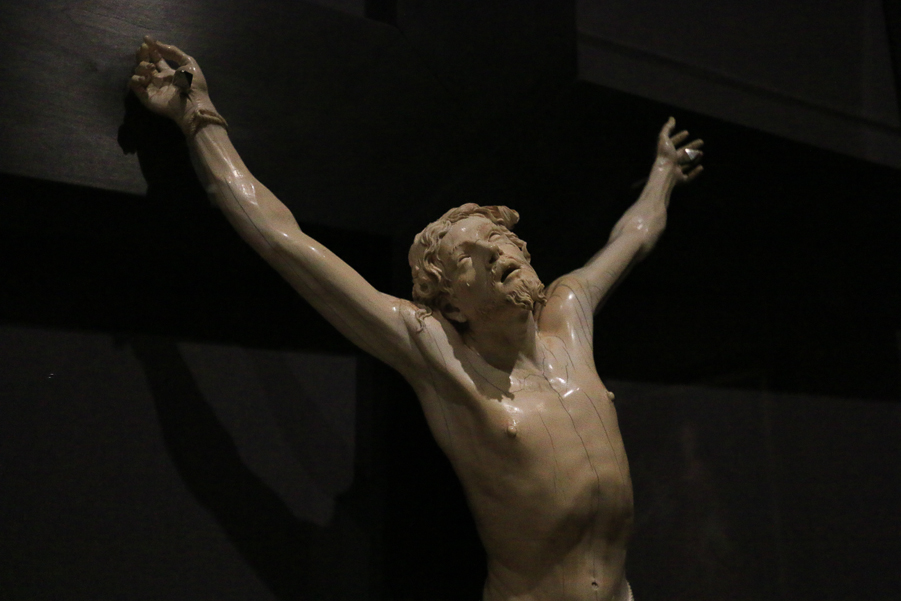 We met with our dear friend Angie for lunch at the Prado at Balboa Park, which is located right next door. The setting is beautiful and the food is very good, but not great. However, we had two hours to catch up on a sun drenched SoCal day.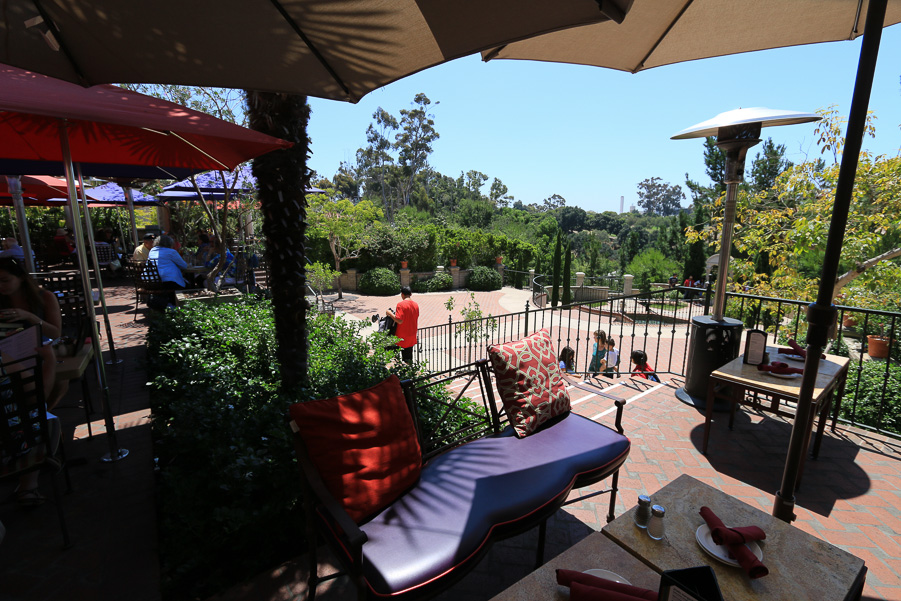 Angie's choice was their "Marinated Prime Steak Panini" with fried tomatoes, horseradish cheddar, field greens, and chimichurri sauce on a house made garlic-shallot roll.
I had their "Grilled Fish Tacos" with marinated Mahi Mahi, red cabbage-jicama slaw, mango-jalapeno salsa, mango mustard, and corn tortillas.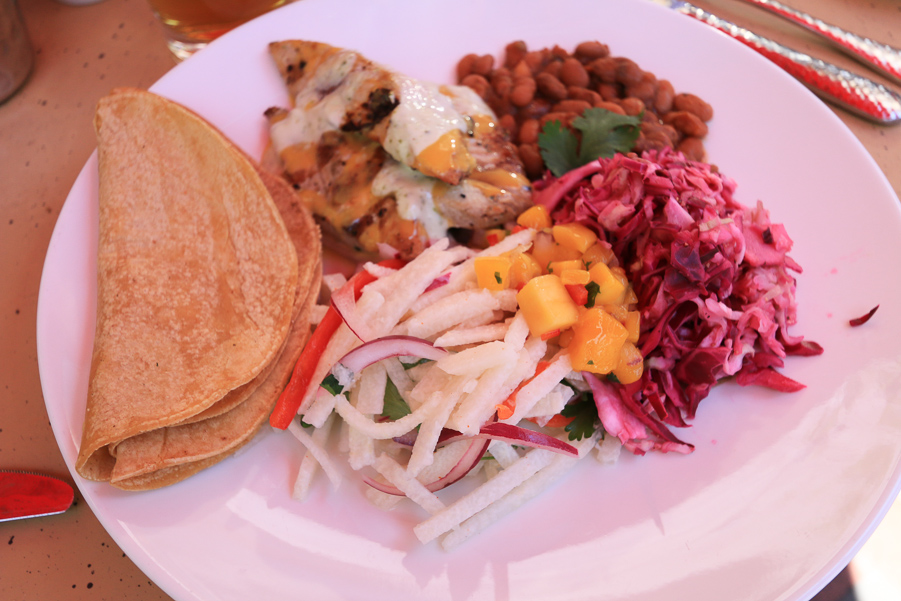 Judy chose their "Trio of Grilled Skewers" which had steak with chipotle honey, chicken breast with cashew curry, shrimp with mango ginger sauce and an Asian slaw.