April 8, 2016 - Today's adventure was a return to the San Diego Botanic Garden in Encinitas. Olga and Mark Farrell are visiting from New Hampshire, so we decided to meet here before lunch. The garden has over four miles of trails and has a total of 37 acres of land. It includes rare bamboo groves, desert gardens, a tropical rainforest, California native plants, Mediterranean climate landscapes, and a subtropical fruit garden. It rivals the gardens at the Huntington Library. Today didn't start out as a typically sunny, blue sky SoCal day, but about halfway through our tour, the sun smiled on us.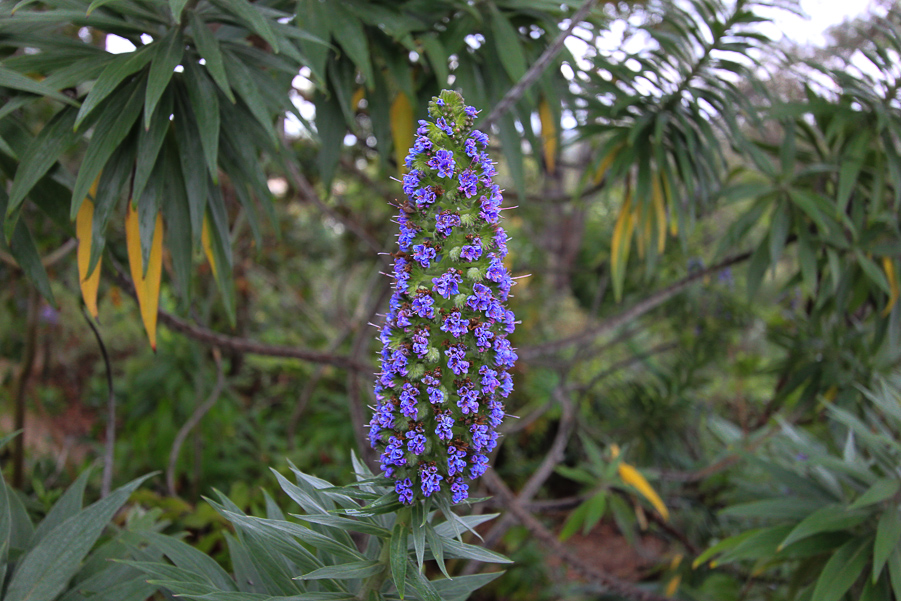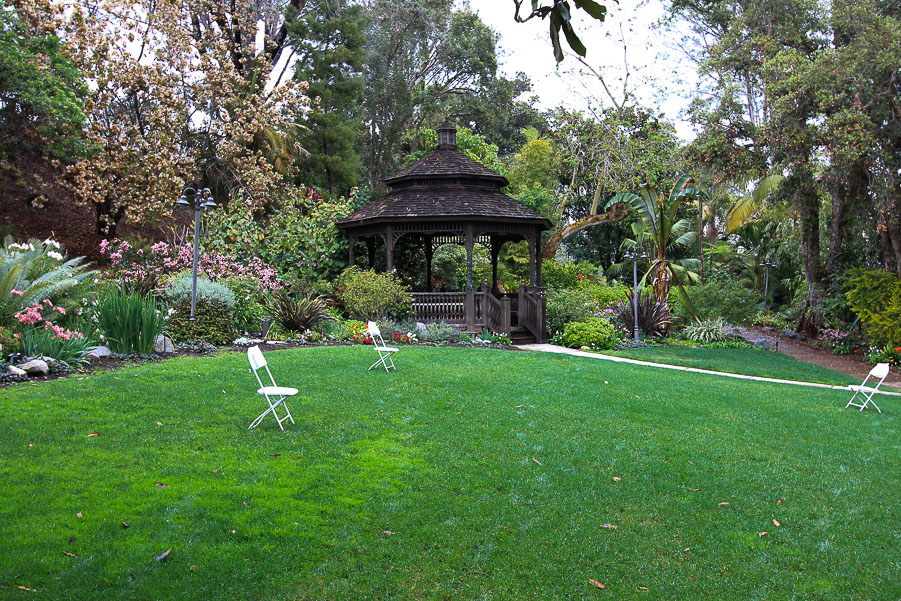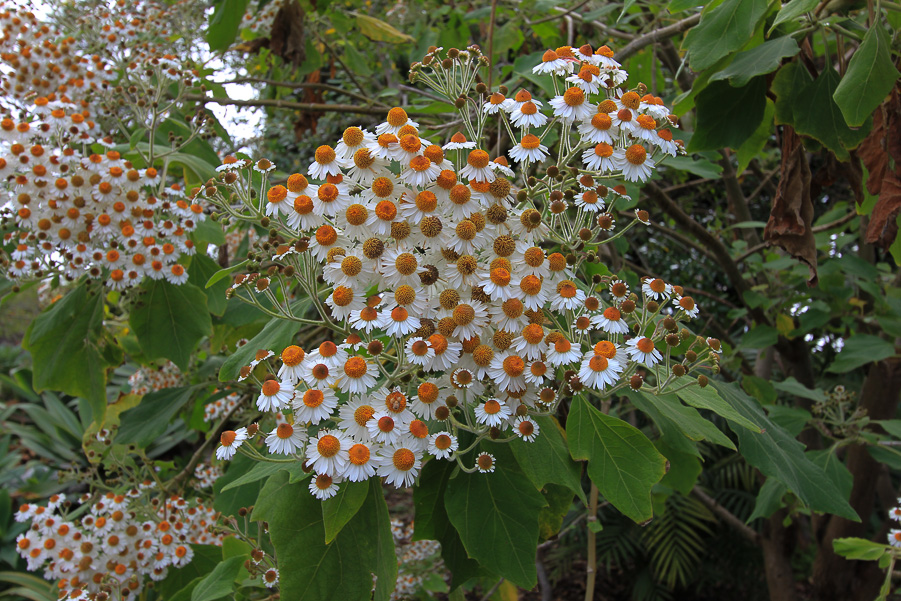 The Mexican Garden has beautiful topiaries of succulents growing on metal sculptures.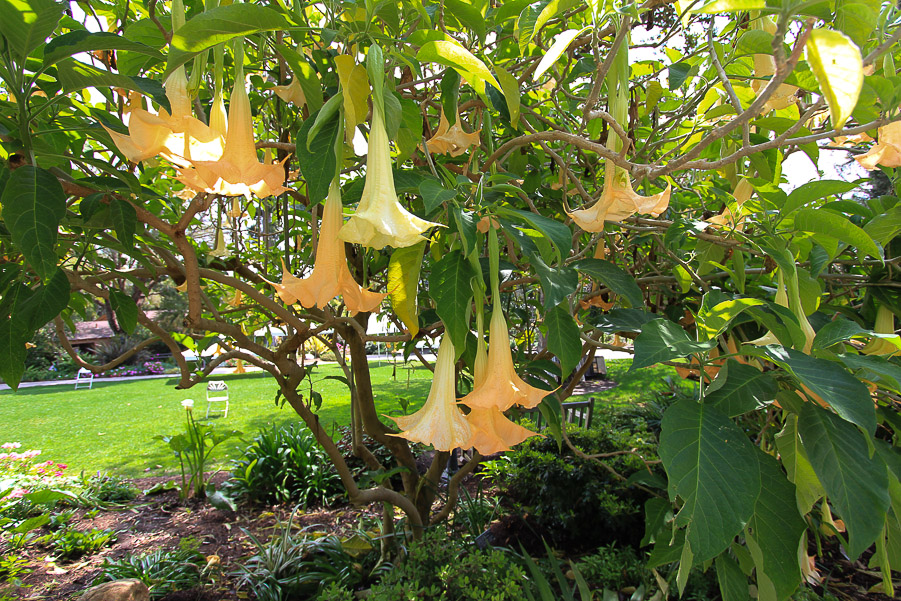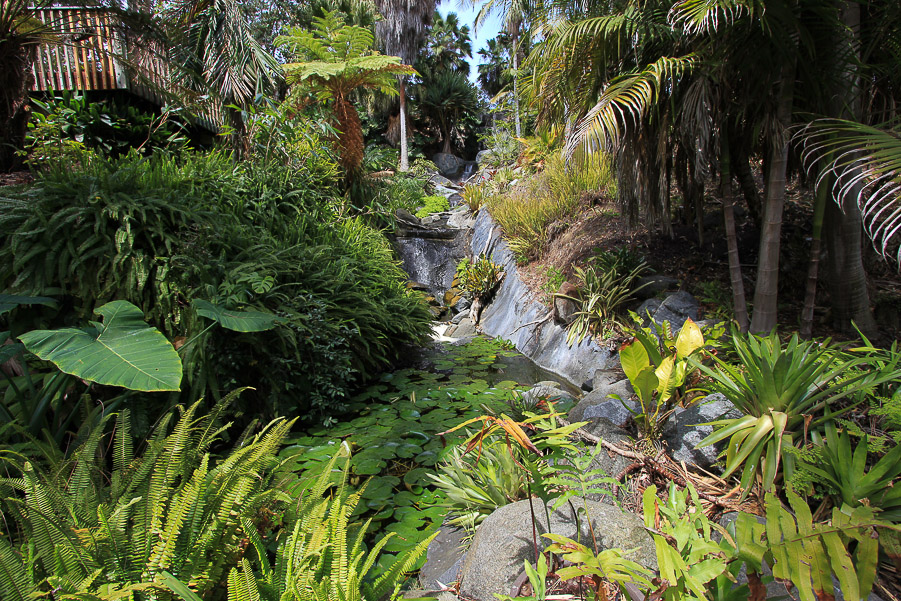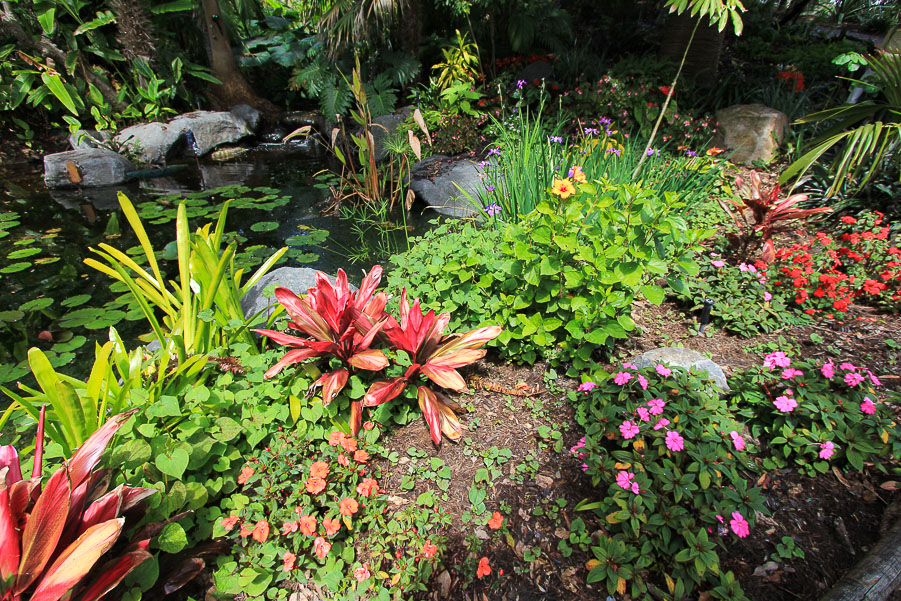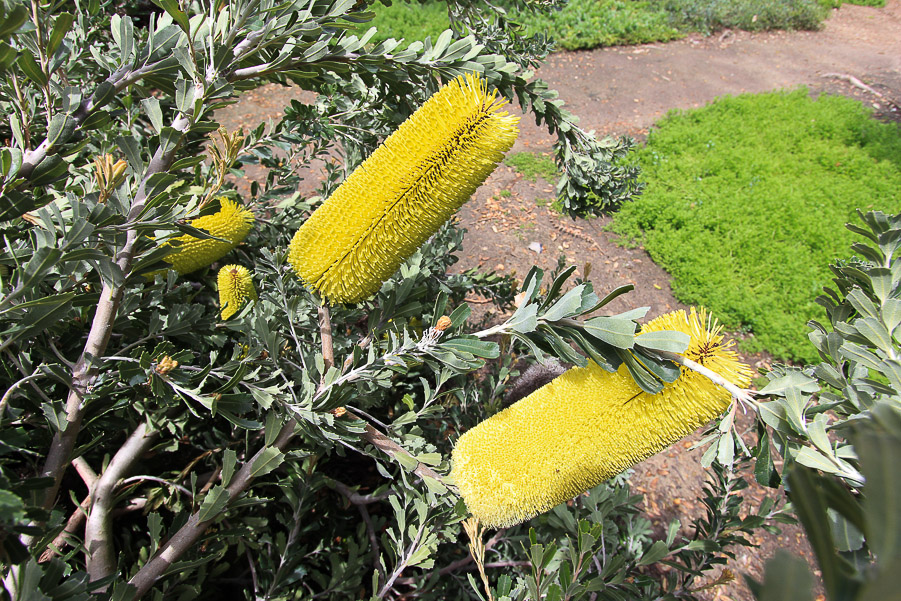 We were all fascinated by the many epiphytes in the gardens. Epiphytes are plants that grow on another plant but are not parasitic, such as the numerous ferns, bromeliads, air plants, and orchids growing on tree trunks in tropical rain forests, like this beautiful staghorn fern shown below.
Even though we brought our umbrellas, luckily we didn't need them. For those born in New England seeing a garden like this is truly a wonder. Olga and Mark enjoyed it as much as we did.
After touring the gardens we drove into San Marcos to have lunch at Carmela Cucina Italiana. We've been here several times in the past and we thought Olga and Mark would enjoy its comfortable atmosphere as well. We ordered a couple of chicken dishes, shrimp Parmigiana and a Zupette after appetizers of soups and salads. The food was great and it was also great to see Olga and Mark again!