August 26, 2015 - Today's adventure brought us to the San Diego Botanic Garden, formerly the Quail Botanical Gardens, in Encinitas. The garden has four miles of trails and occupies 37 acres of land. It includes rare bamboo groves (said to be the largest bamboo collection in the United States), desert gardens, a tropical rainforest, California native plants, Mediterranean climate landscapes, and a subtropical fruit garden. It was originally a private estate owned by Ruth Larabee who donated it to the County of San Diego in 1957 to be preserved as a public park. The surprise of the day was that we liked these gardens better than the gardens at the Huntington Library.
Its location is just a few miles from the ocean.
This is the entrance to the Bamboo Garden.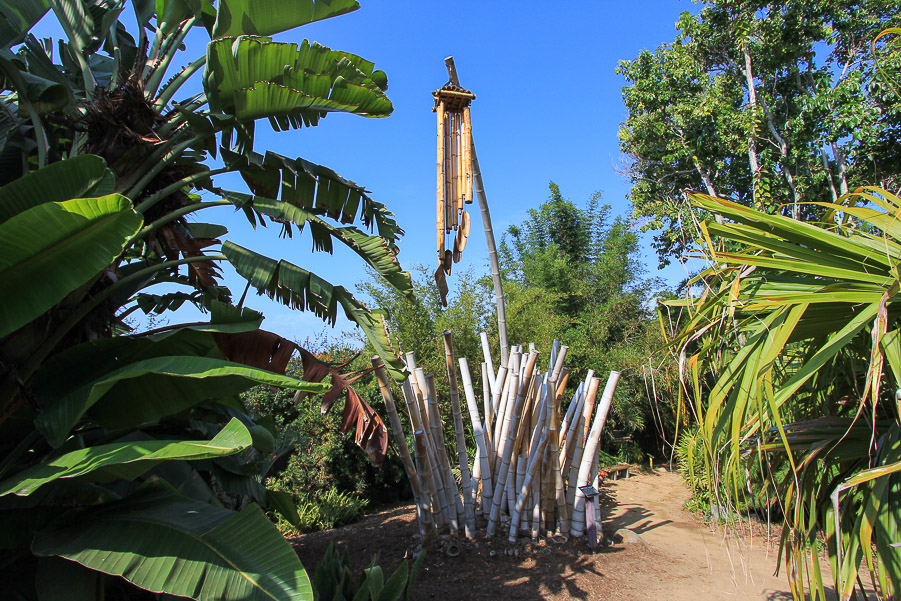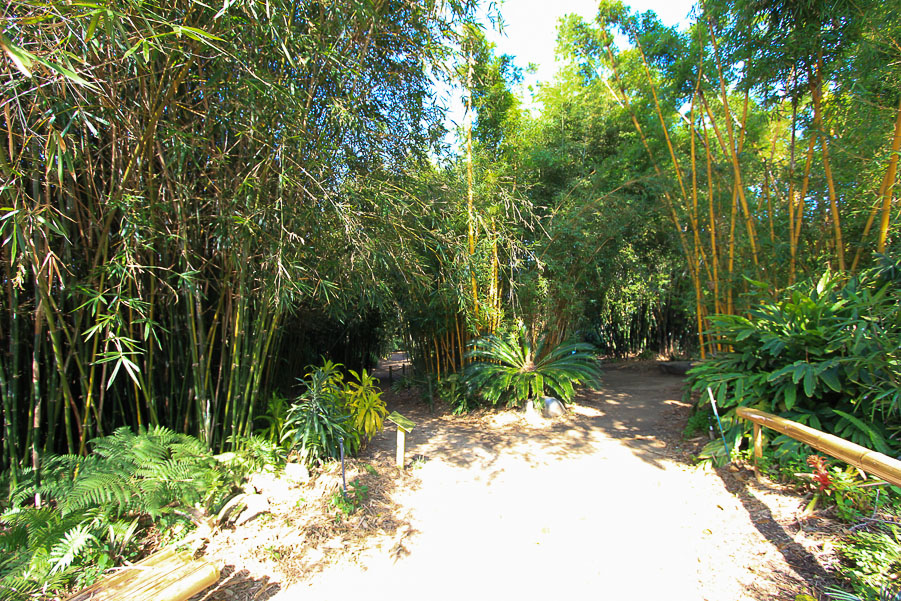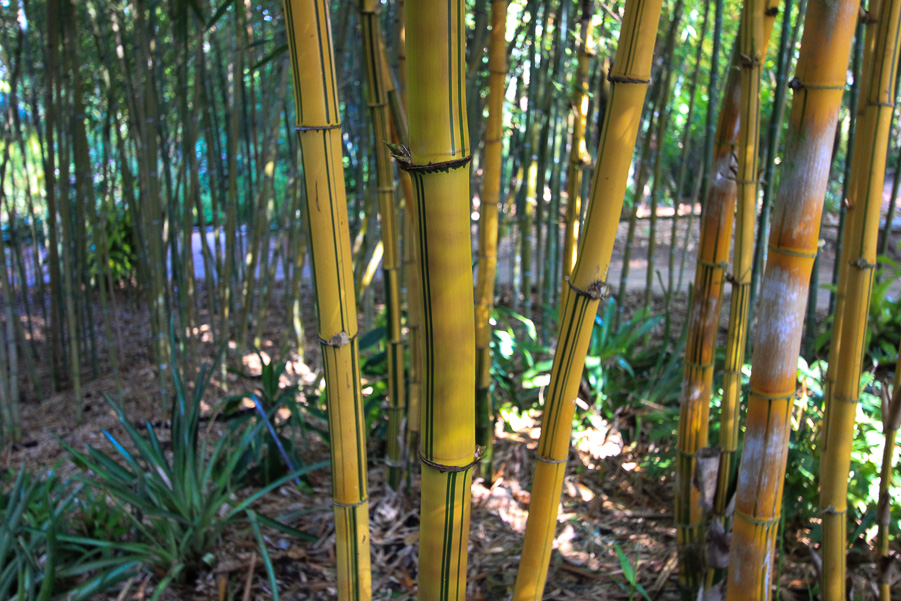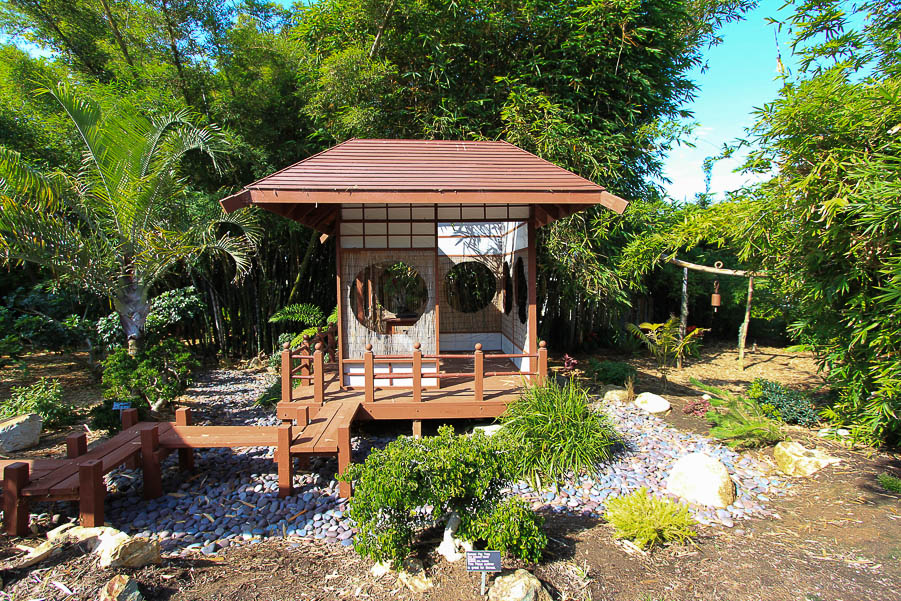 This next set of pictures is from the Subtropical Fruit Garden.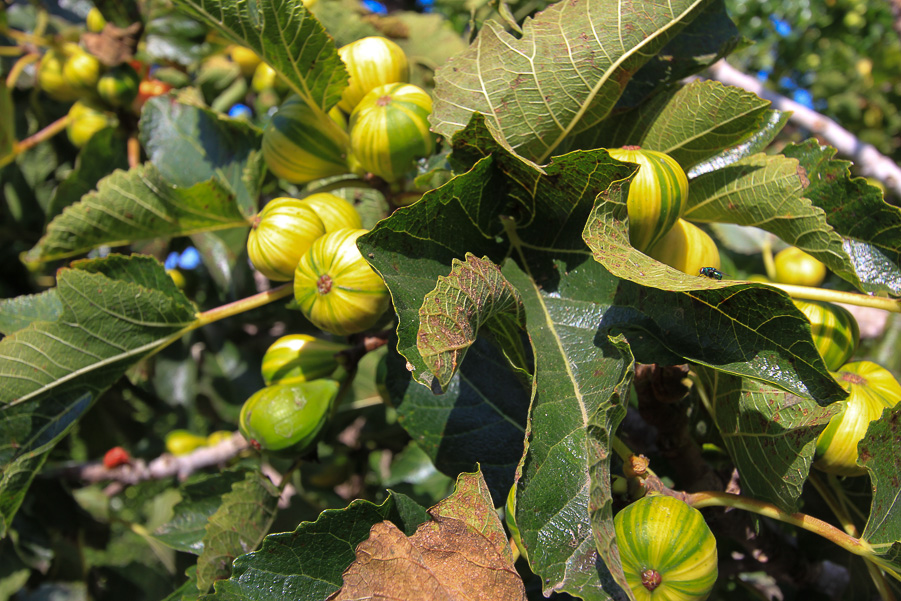 This is "Banana Boulevard."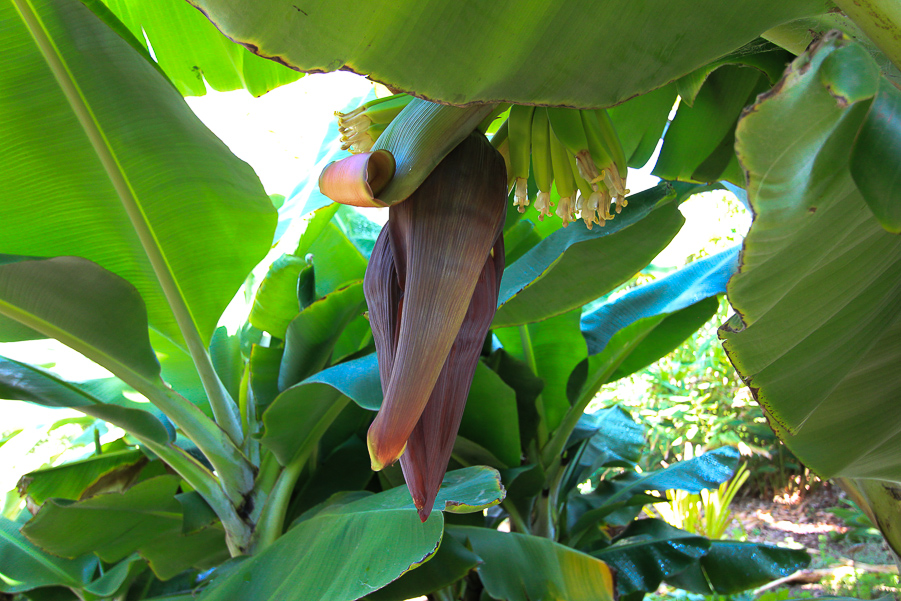 The Mexican Garden has the most striking topiaries that we've ever seen.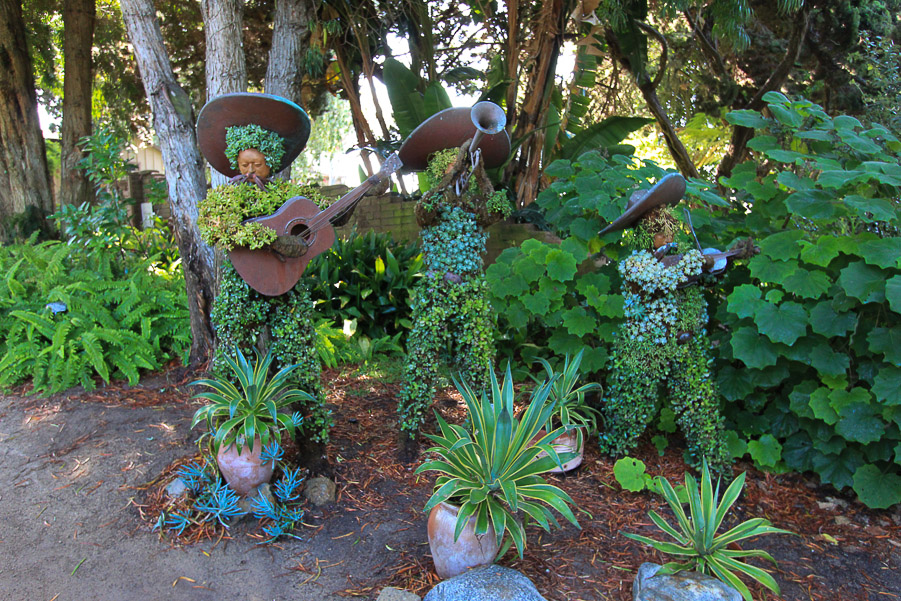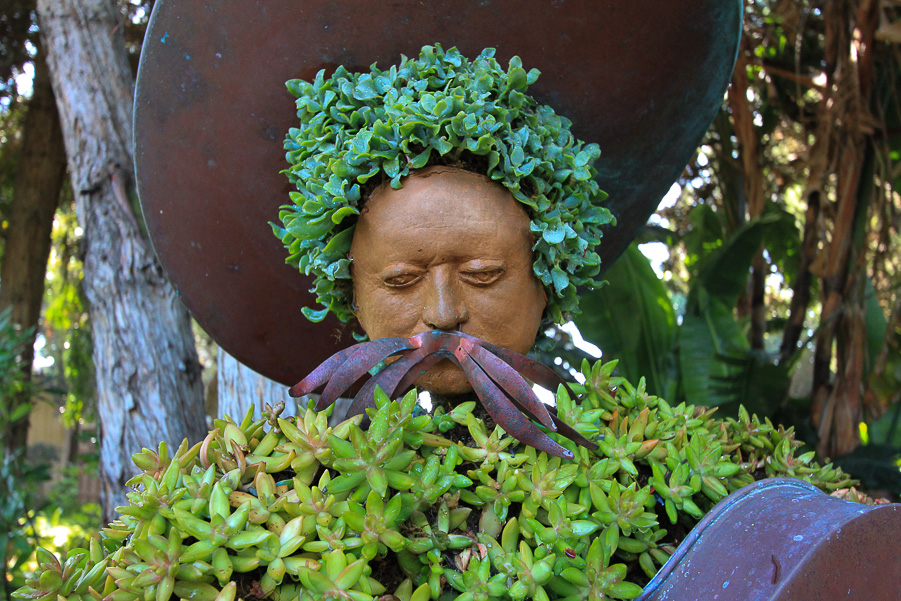 This is Ruth Larabee's house in the middle of the gardens that she created.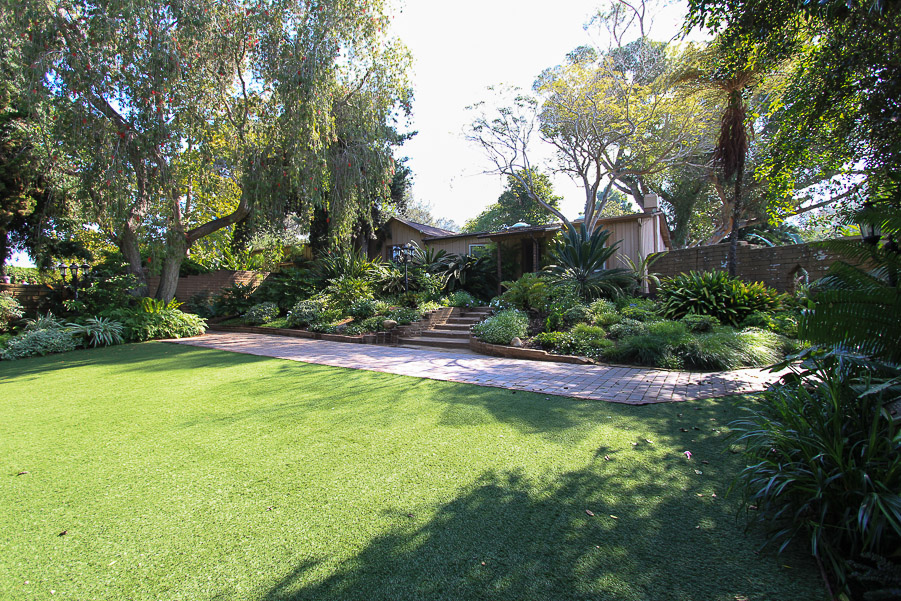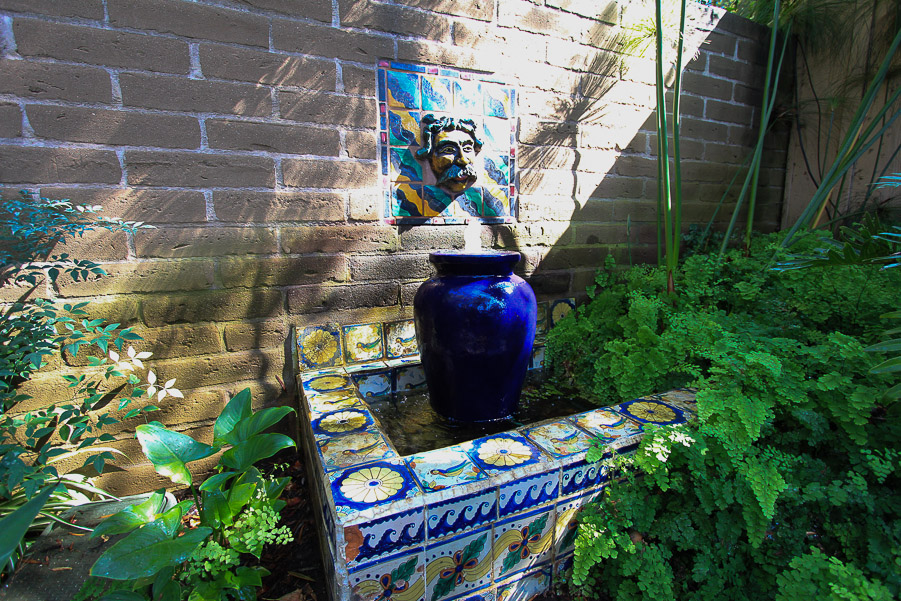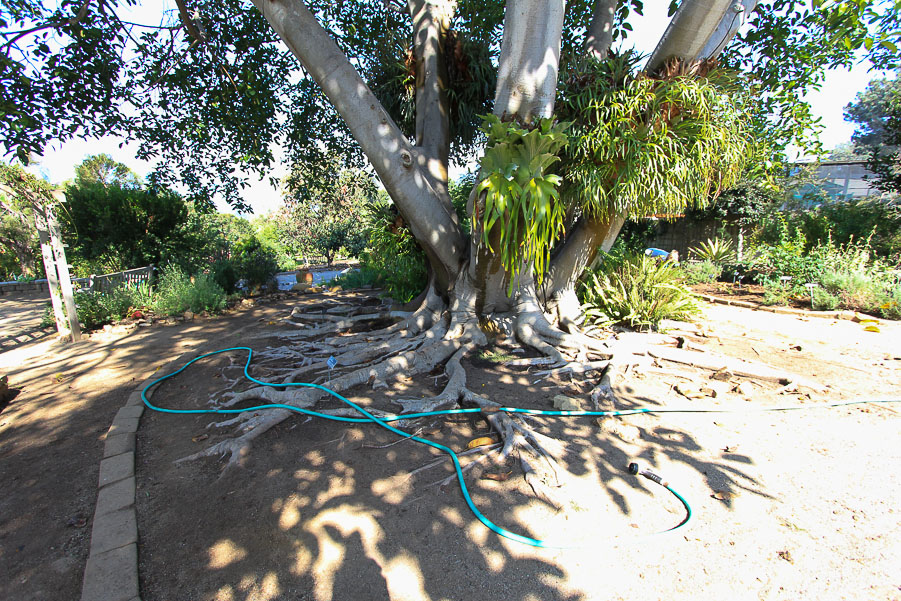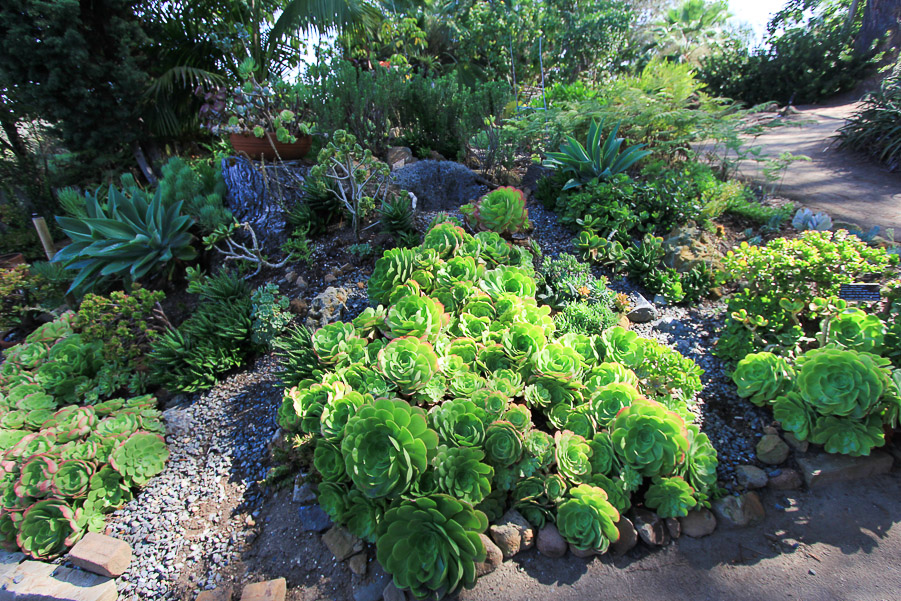 This is the Overlook Natural Area with views to the ocean, which is surrounded by native Southern California plants, animals and birds.
These photos were taken in the Tropical Rain Forest.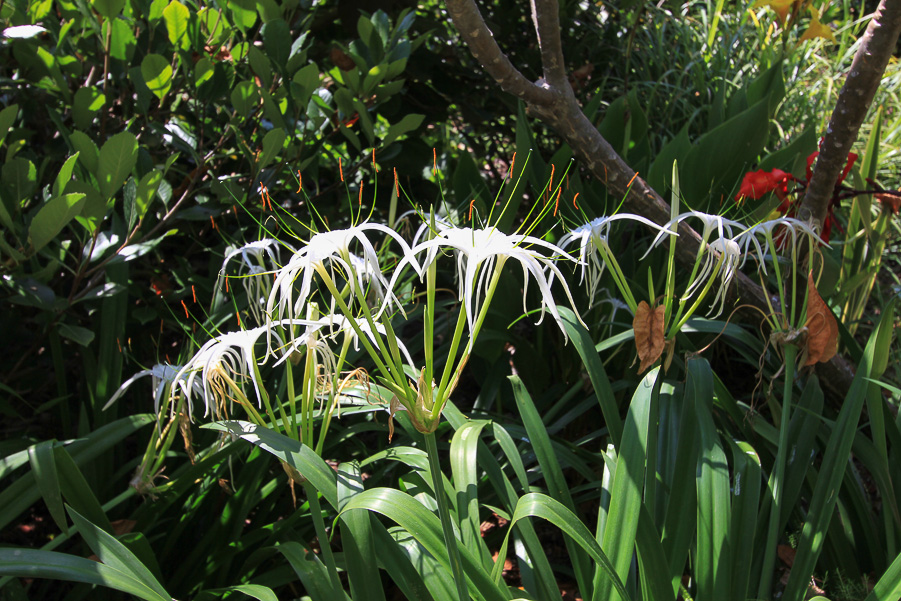 There's a beautiful waterfall in the middle of the Rain Forest.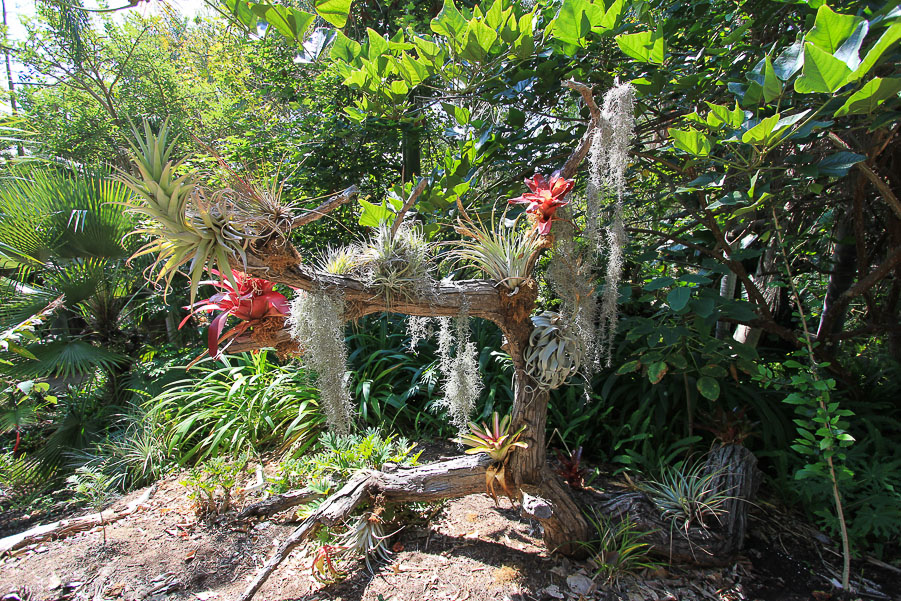 These Dragon Trees are from the Canary Islands.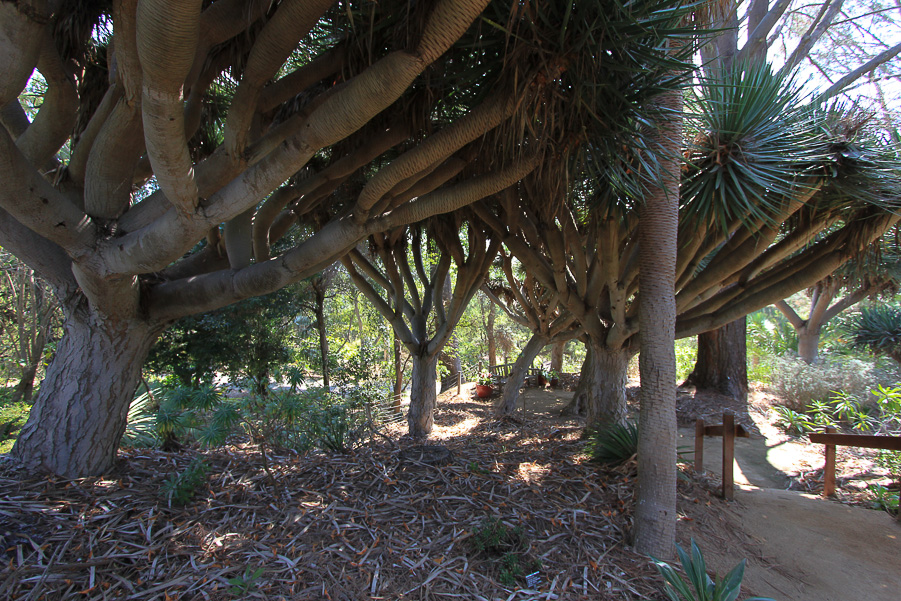 The Cork Oak trees welcome the visitor on arrival and leave a lasting memory when departing.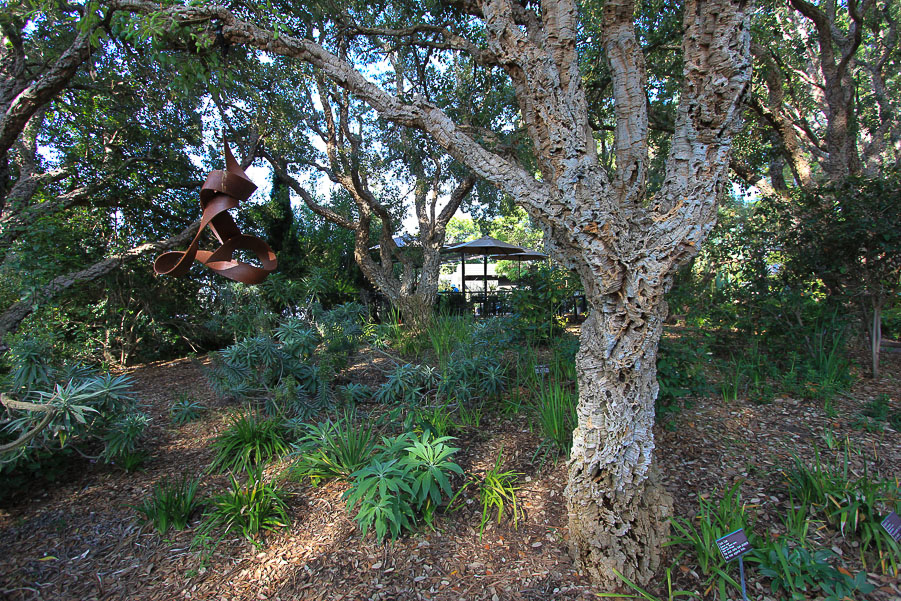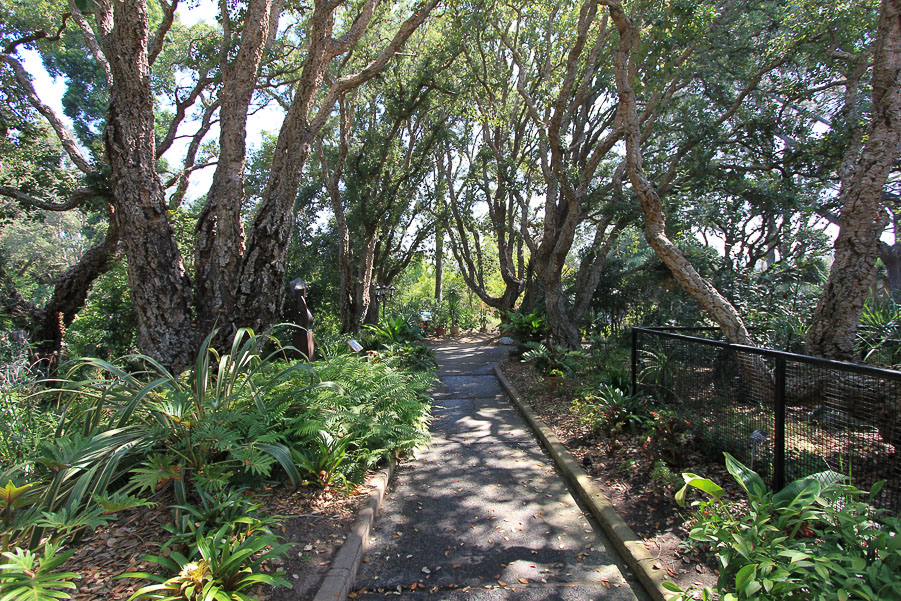 After the gardens it was time for lunch, so we went back to San Marcos to eat at Carmela Cucina Italiano. This was our second time here since we enjoyed our first meal here so much. Actually, we ordered the same dishes as last time. Judy had their "Shrimp Parmigiana," which is jumbo shrimp cooked to a golden brown and then topped with Mozzarella cheese and a red sauce and I had their "Zupette," which consists of shrimp, clams, mussels and calamari in a garlic white wine scampi sauce served over linguine pasta, and we split a Tiramisu for dessert. Delicious!