October 28, 2012 - Today is our 19th wedding anniversary and we celebrated by having brunch at Scarpetta's Restaurant located within the Montage Hotel in Beverly Hills. It was a beautiful day here today with plenty of sun, clear skies and a bright blue sky.
For an expensive brunch, it was surprising to see that it was packed. The chef is Scott Conant who is on a couple of shows on the Food Network and he seems to bring the customers in.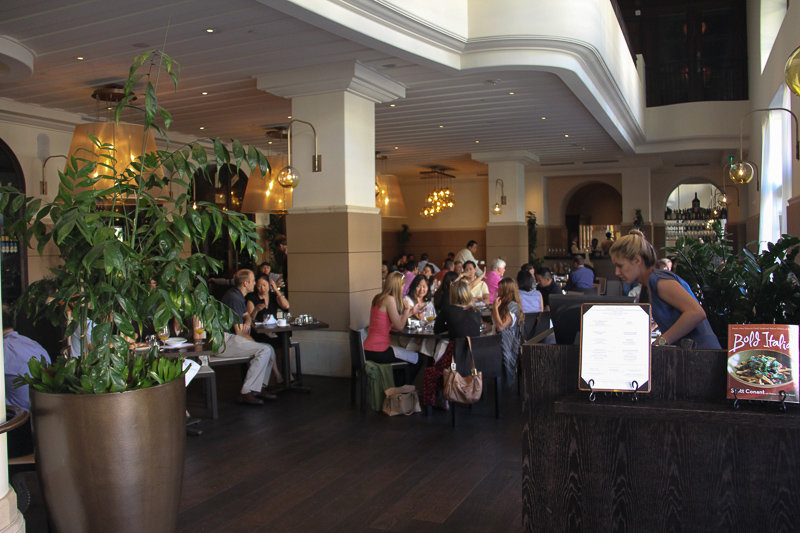 Most of the brunch items are served buffet style right from the kitchen.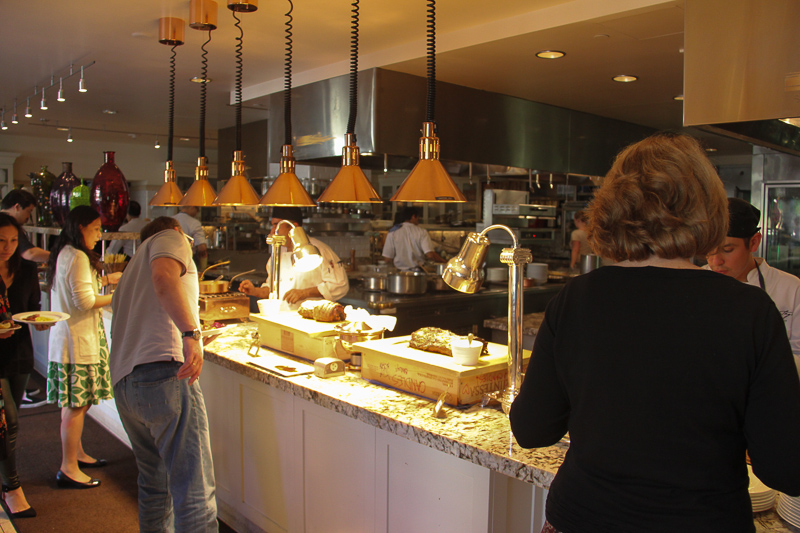 It was difficult to pass up all of the homemade breads offered here.
The cheese selections were offered in the bar and the desserts were served in a separate room off the kitchen.
The food was superb and the experience very memorable. Happy Anniversary to us!