January 21, 2017 - We took a short drive to San Bernardino today to tour the 1891 Heritage House operated by the San Bernardino Historical and Pioneer Society. The Society is the result of the merger of two previous groups, The Pioneer Society and the Historical Society. The full name of the Pioneer Society was The Society of California Pioneers, which formed on January 21, 1888. To be a member, one had to have come to California before 1850. The list of members was quite impressive. The Historical Society's legal name was The City of San Bernardino Historical Society and it was formed in 1977 as an outgrowth of the nation's bicentennial. The two societies merged in 1982. We were lucky to have the Society's librarian, Lyn Killian, give us a tour of the house.
All of the rooms on the first floor have very high ceilings, roughly about 13 feet, and the second floor is just attic space. The most interesting architectural details of the house are the very large windows with many stained glass accents.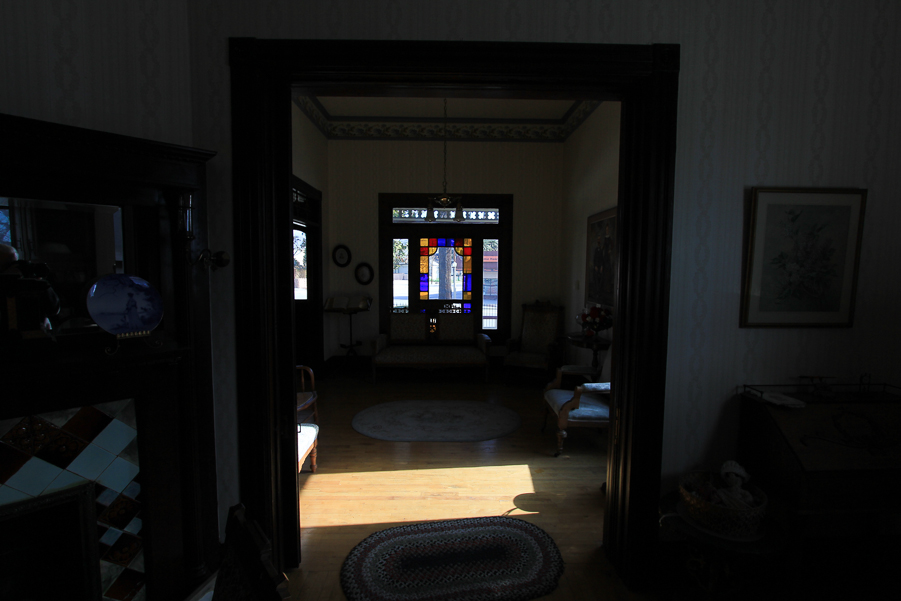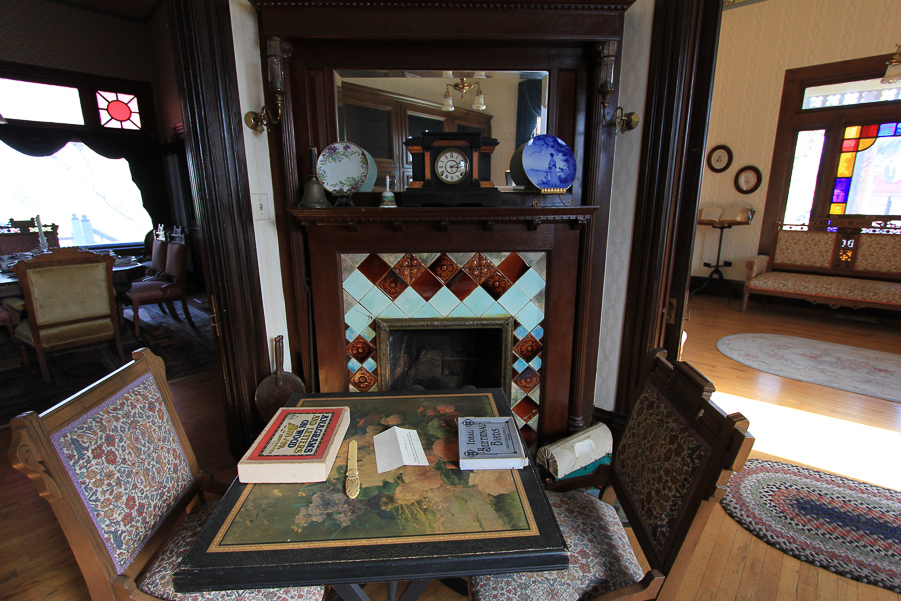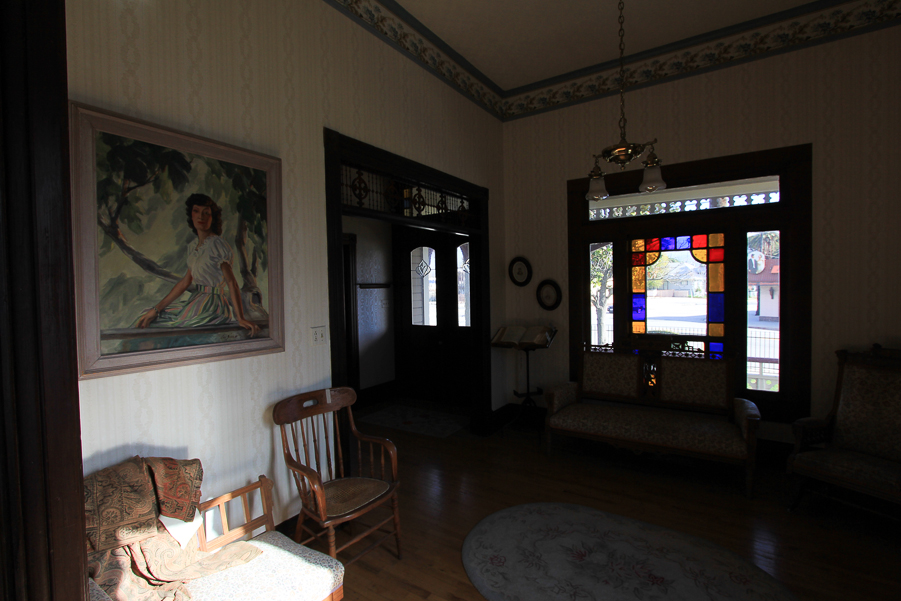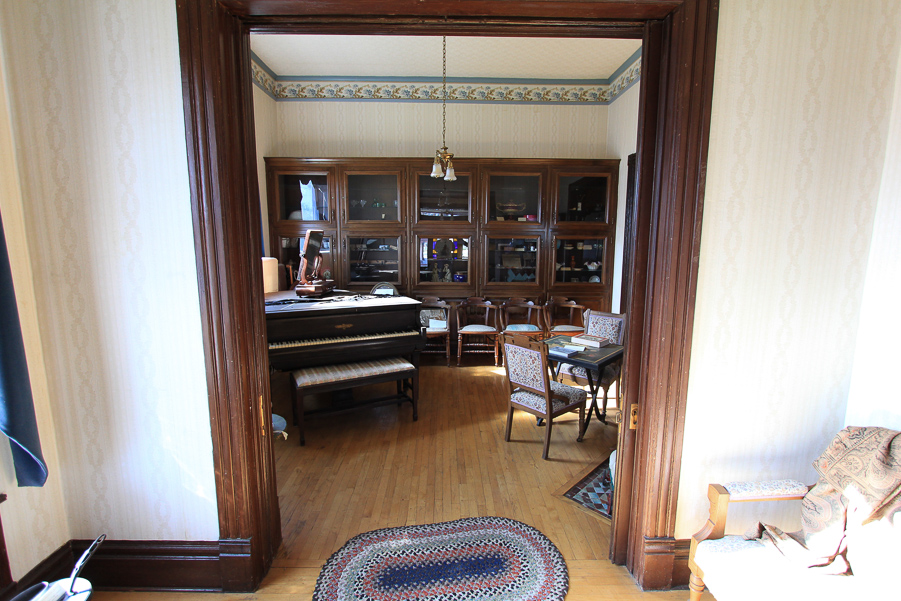 When the Society took possession of the house in the 1970s, it was in a different location and this is what it looked like at the time.
The house is filled with period pieces as a result of many donations from the community. It's an ongoing effort of the Society to maintain the structure and catalog the many artifacts that are constantly being received. They've done a wonderful job in preserving the history of San Bernardino's past.
After our tour we headed to La Concha Coastal Mexican Restaurant in Redlands for lunch. We've been coming here for years under its former name of La Costa Mariscos. Judy had their Enchiladas Rancheras, which is seasoned shredded beef, rolled in a corn tortilla, served with a ranchera sauce and topped with sour cream and guacamole. I had their Camarones Envueltos, which is jumbo shrimp wrapped in bacon and cooked to perfection. It's a fabulous Mexican restaurant.