August 27, 2016 - Today we took a short ride over to San Bernardino to see the San Bernardino History and Railroad Museum at the Depot. The first permanent railroad depot was a wooden structure built in 1886, which was subsequently destroyed in a fire November 16,1916. Thereafter, construction began on a new $800,000 depot featuring mission-style architecture with domes, towers, and a tile roof. Opening on July 15, 1918, the new depot was the largest station west of the Mississippi.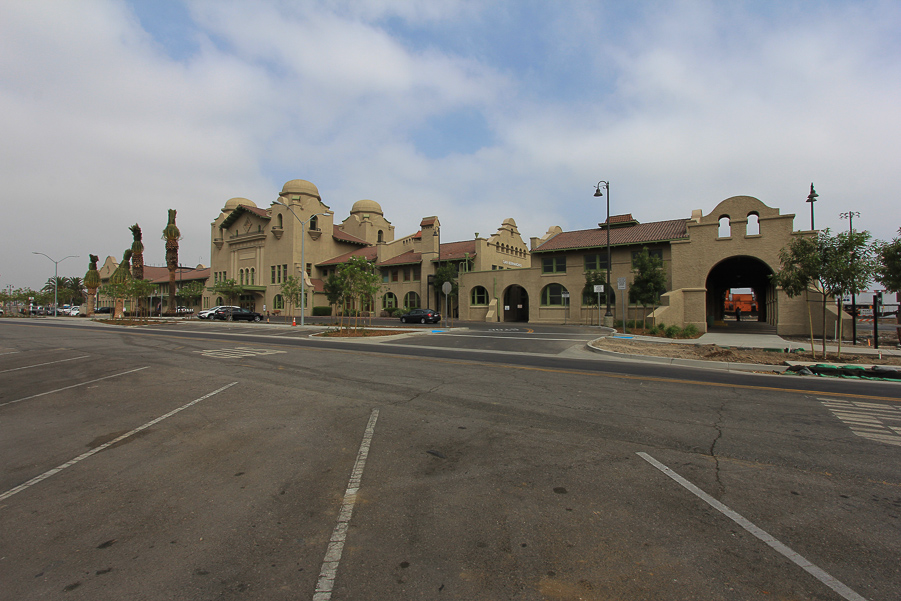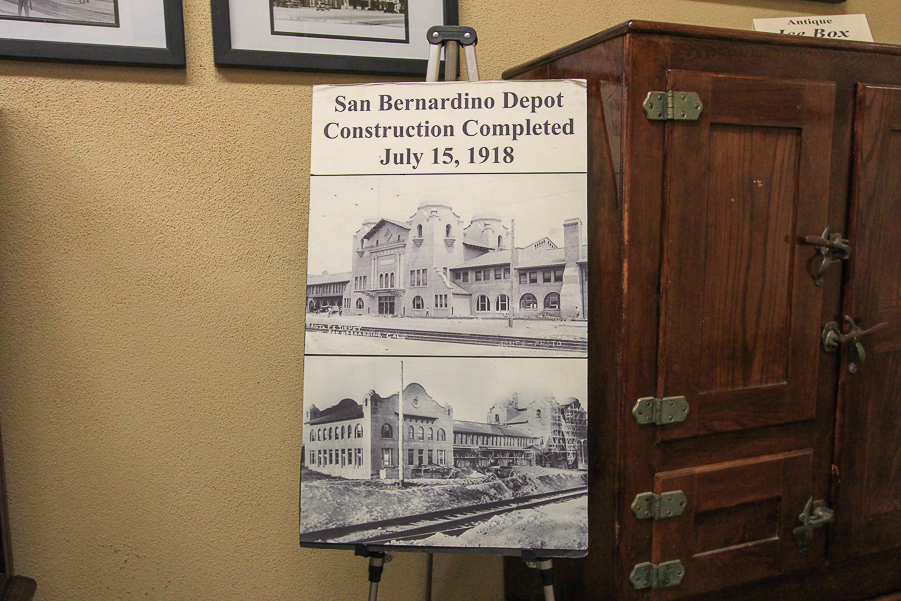 Before we arrived, we had thought that this museum would be fairly small. We soon found that our low expectations were incorrect.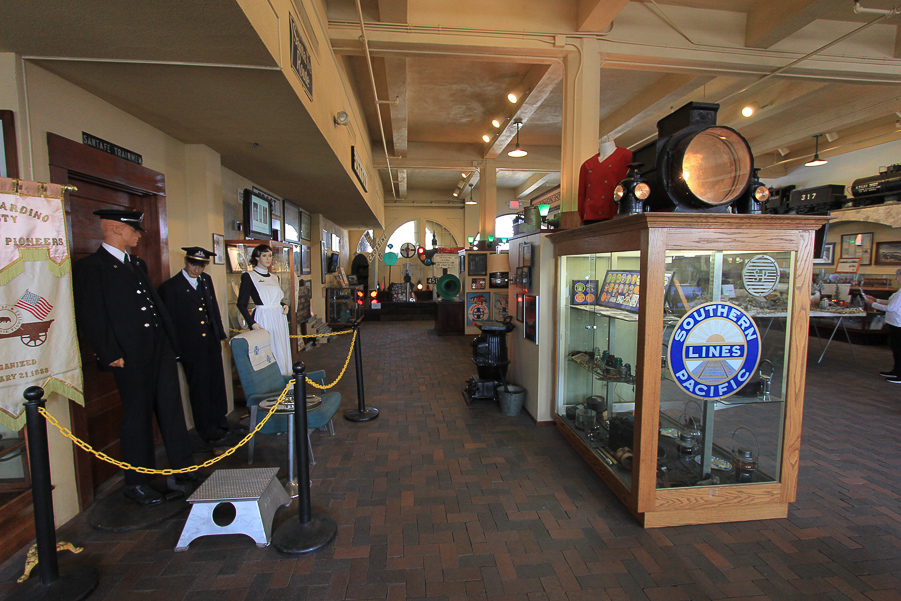 This beautiful china service of California poppies was created for the Santa Fe Railroad by the Syracuse China Corporation. It was subsequently used in the Harvey House Restaurants located in railroad stations across the American West. At the San Bernardino Depot there were two restaurants operated by Harvey House, a coffee shop and a formal dining room.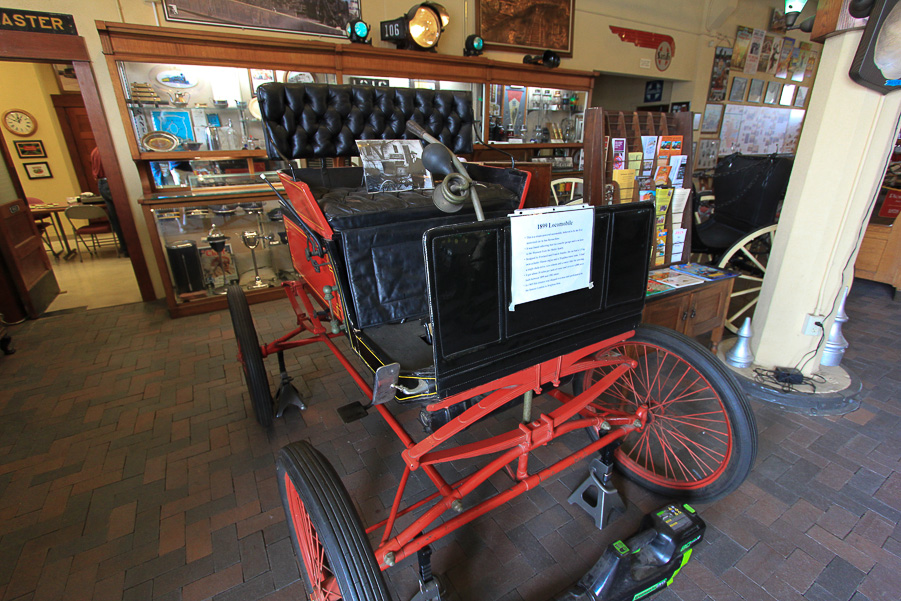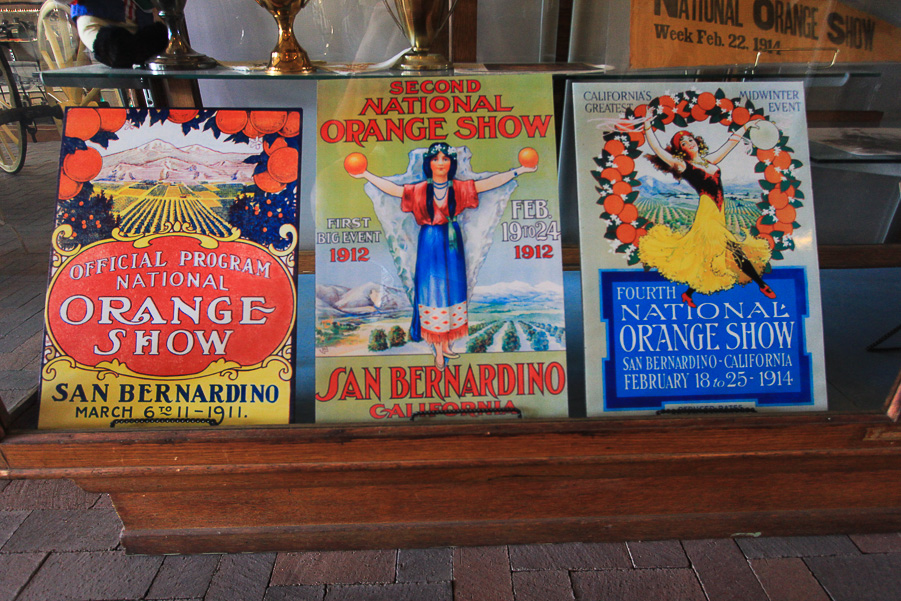 The Rolling Stones only played in San Bernardino once, back on June 5, 1964. However, this was the very first time that the Stones played in America; tour #1, concert #1.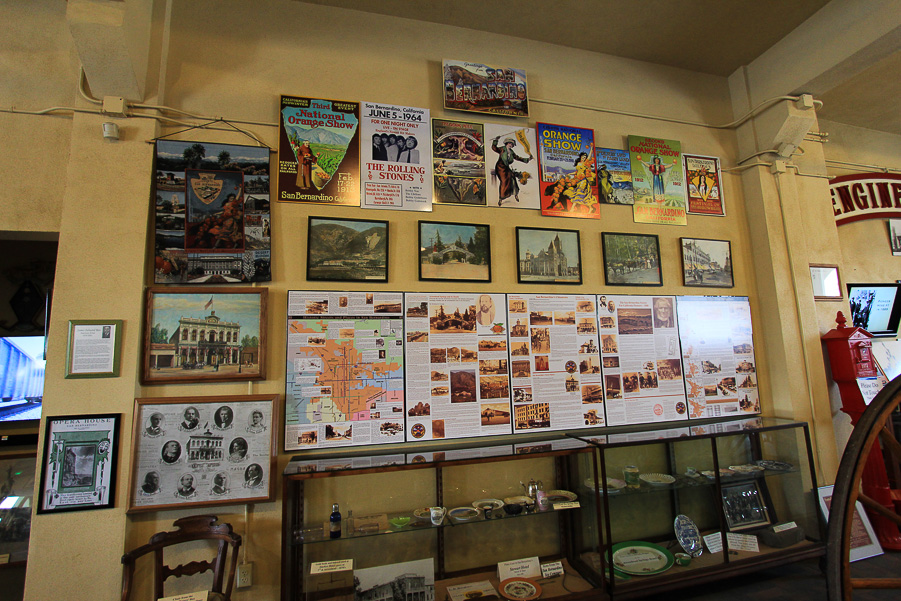 This was the "Command Center" for all trains traveling between Barstow and Los Angeles. The operator knew exactly where every train was within the system and he would make sure that there weren't any trains headed for each other on the same track.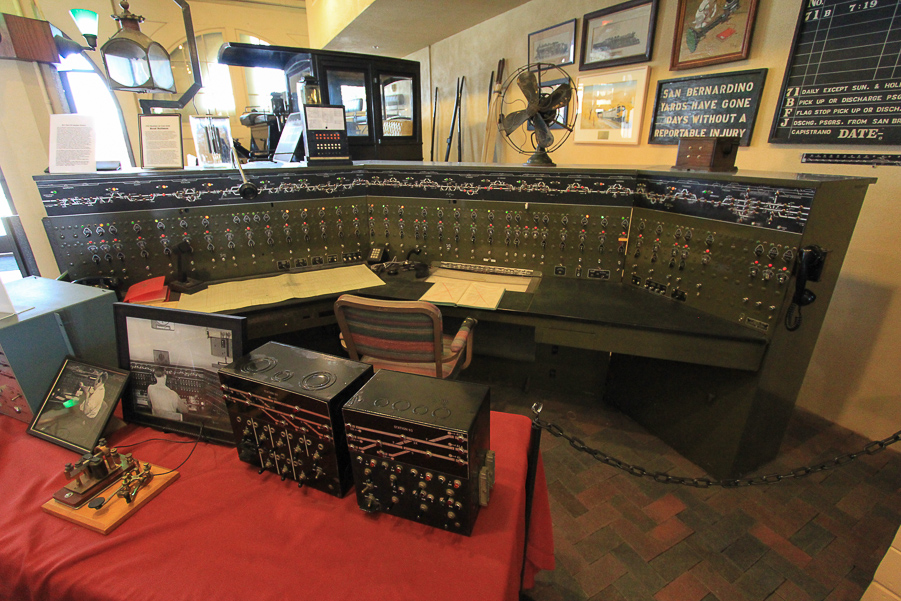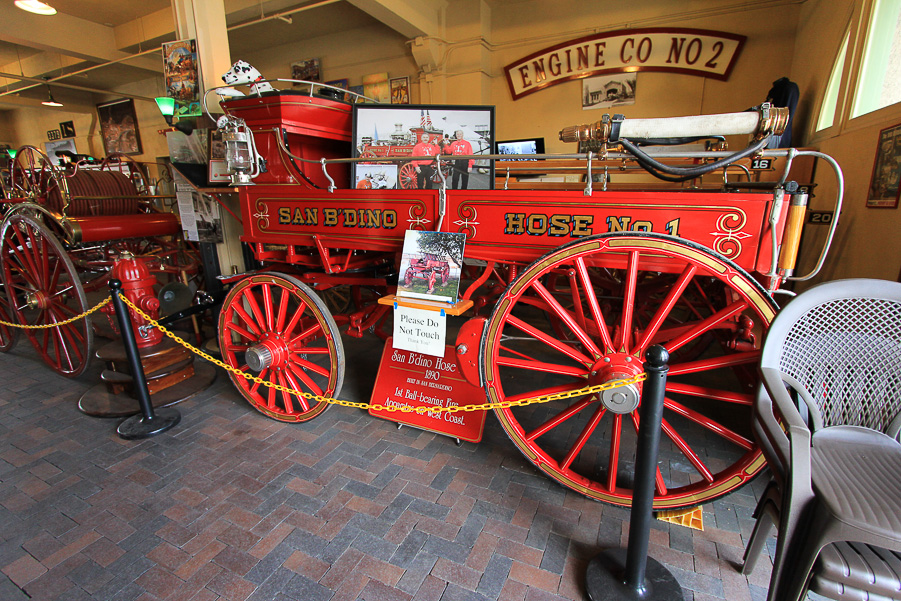 A Western Union office has been recreated within the museum and is fitted out with all the original equipment of the time.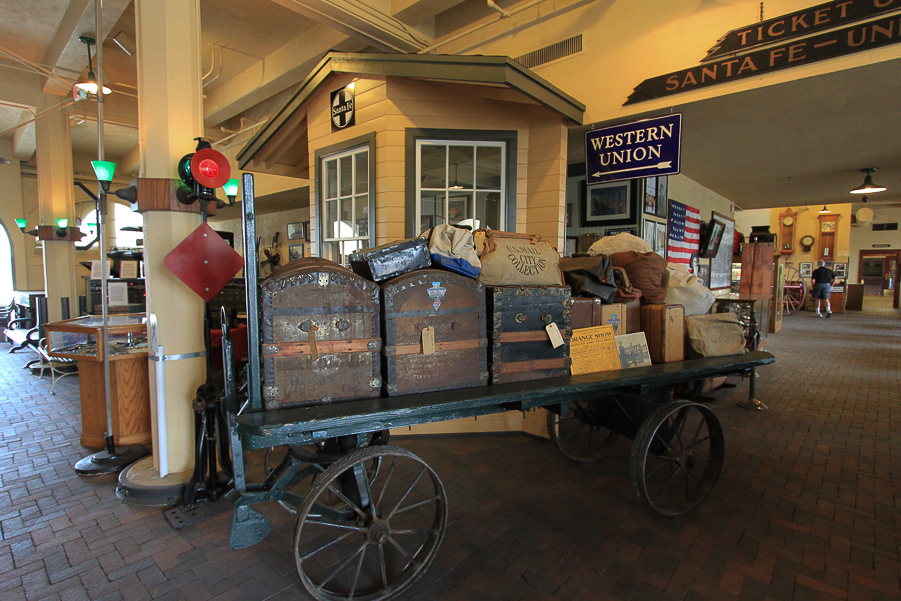 Female employees at the Harvey House Restaurants were called "Harvey Girls," and we discovered today that there was an official uniform that they all wore. While it first reminded us of a nurse's uniform, it also appears similar to an outfit that may have been worn by a stewardess at the beginning of early commercial air travel.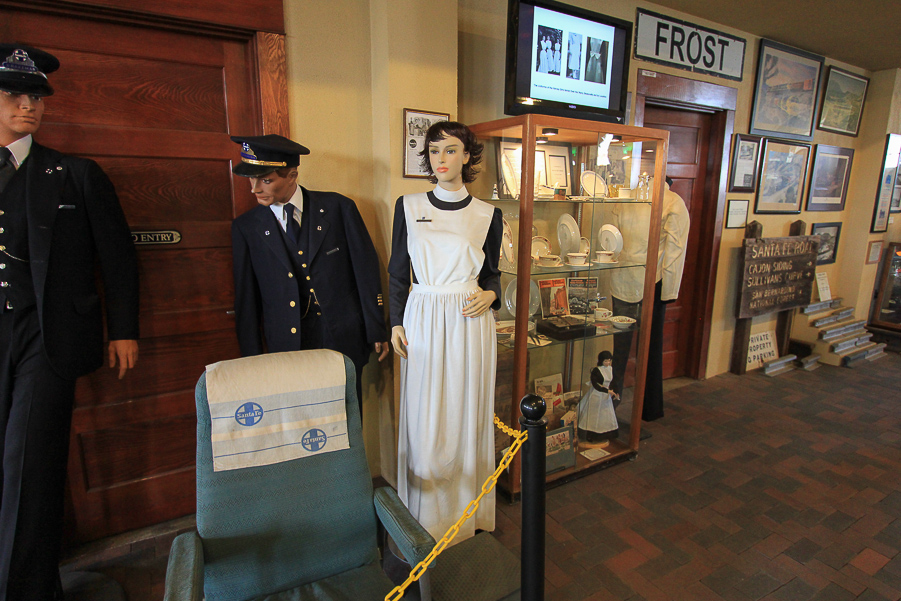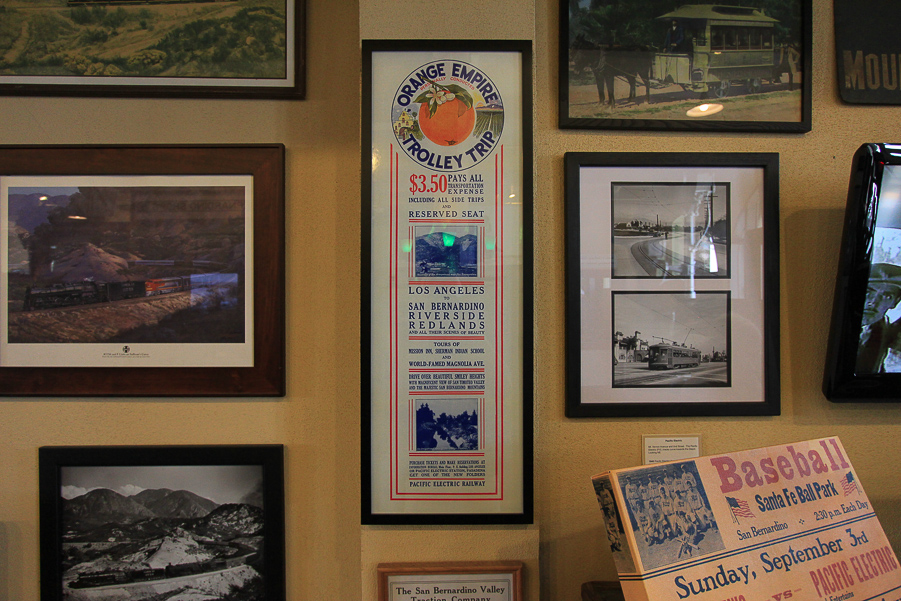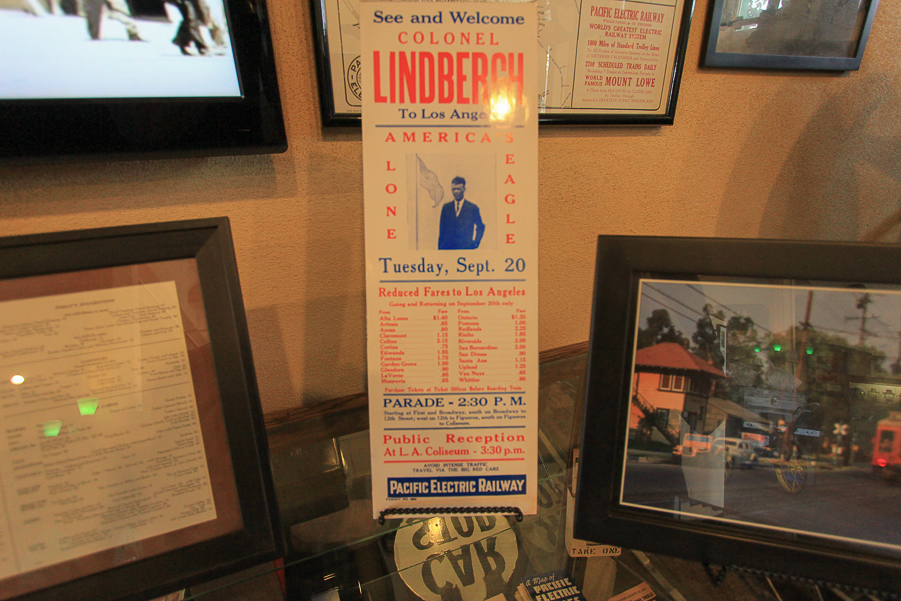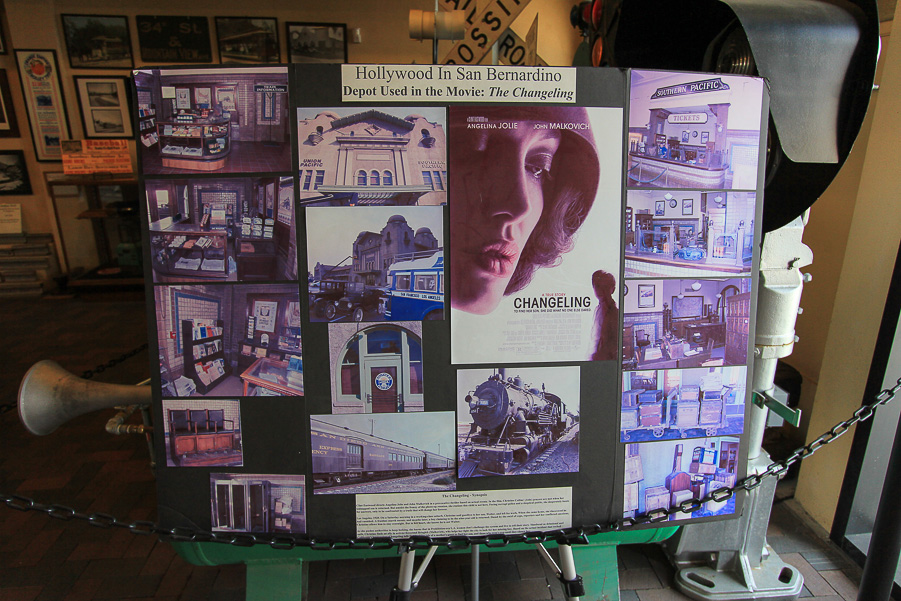 We assume that this tray was probably in a first class lounge.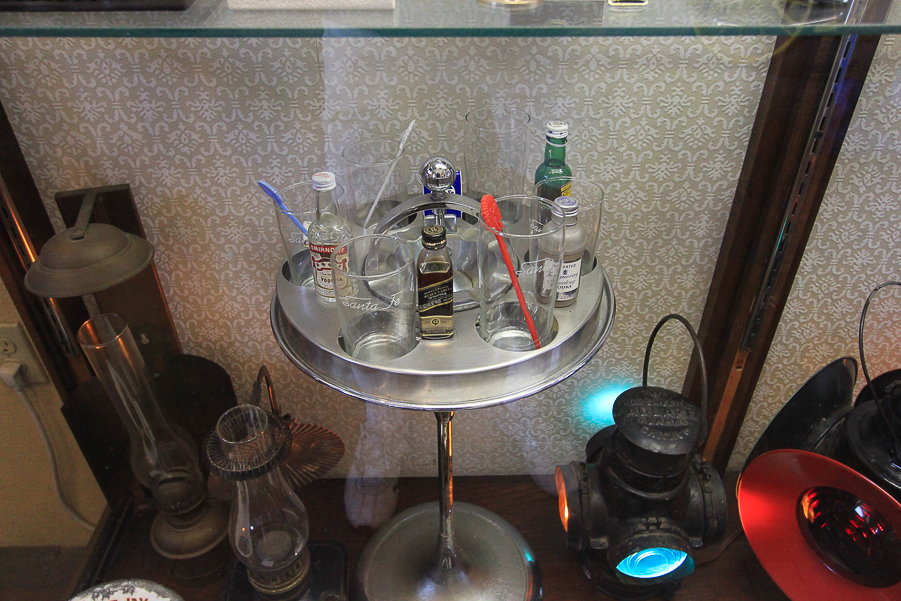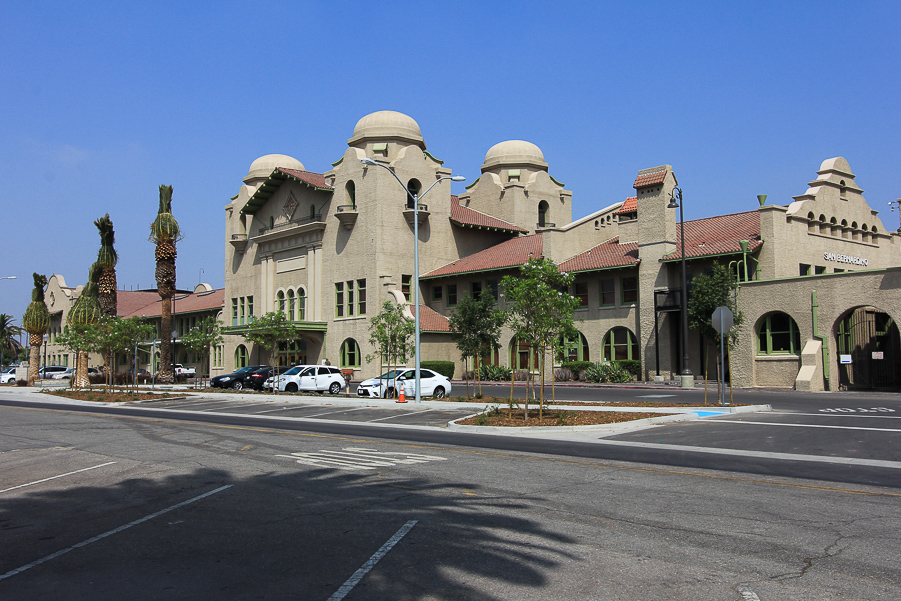 After the museum, we stopped for lunch at Le Rendez-Vous Cafe in Colton. We've been here before and returned because the food is so good and the atmosphere is great. Judy had a Blue Cheese and Bacon Burger and I had their own meatloaf with mashed potatoes and gravy. Yum! We never know what we will find on these adventures and today was a case in point, since we had no idea this museum was going to be so interesting.