December 10, 2013 - Today's adventure brought us into Los Angeles to see Sami starring as Belle in the Youth Academy Dramatic Arts production of Beauty and the Beast. Since the play didn't start until 5:00 PM, we made a day of it by lunching in Beverly Hills and then visiting LACMA (Los Angeles County Museum of Art). Lunch was at Il Forno Caldo, which is one of our favorites. Judy had the angel hair pasta with their classic pink sauce and I had their linguine with clams. We split a piece of tiramisu to finish it off. Delicious!
We haven't been to LACMA since the installation of the Levitated Mass exhibit, so that was our first stop. It's big, as in 340 tons of boulder big.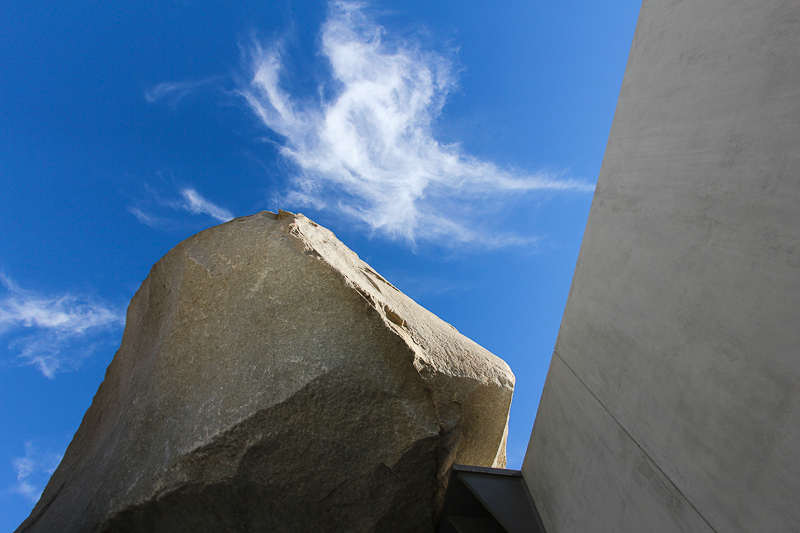 After viewing several other exhibits, we headed over to the Third Street Theatre to see Sami. The production was very well done, especially the work done by the make-up artists who prepared the cast members.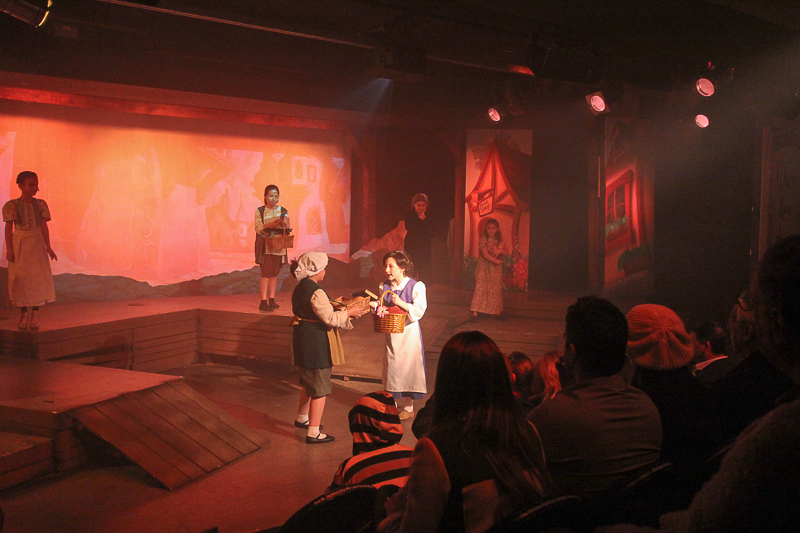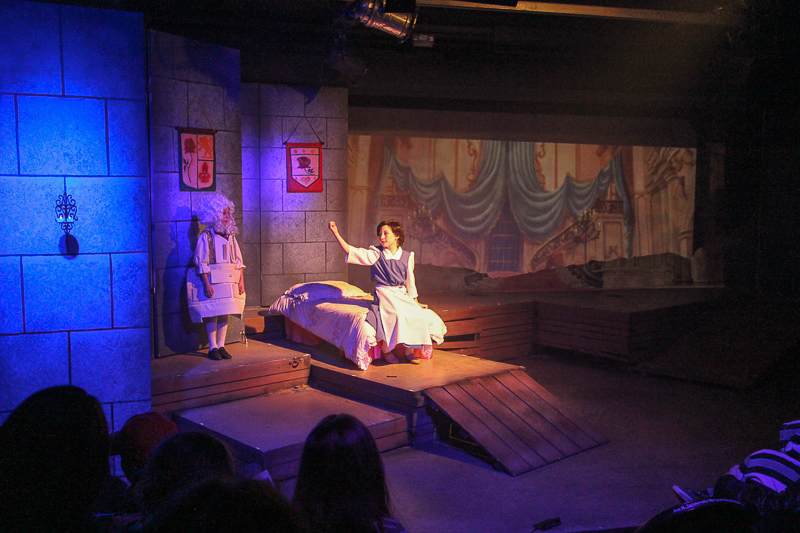 Sami looked fantastic!
After the 5 o'clock show, the cast was able to grab a slice of pizza before their next show at 7:00 PM. Well done Sami!