March 24, 2021 - Wednesday - Today we were in Claremont, CA to see the historic Russian Village District. The Russian Village District comprises 15 folk architecture style houses and was built by Konstanty Stys, a Polish (not Russian) immigrant, and others during the Great Depression. The homes were built of local field stones from the alluvial plains around Claremont, as well as salvaged and recycled materials including the sides from railroad cars, debris remaining after the 1933 Long Beach earthquake, and materials from wrecking yards. The district was listed in the National Register of Historic Places in 1978.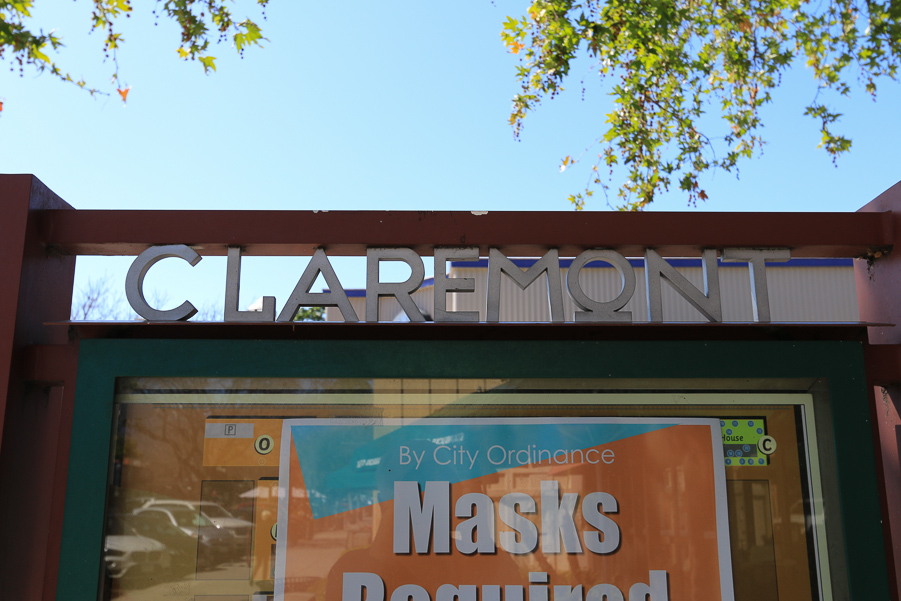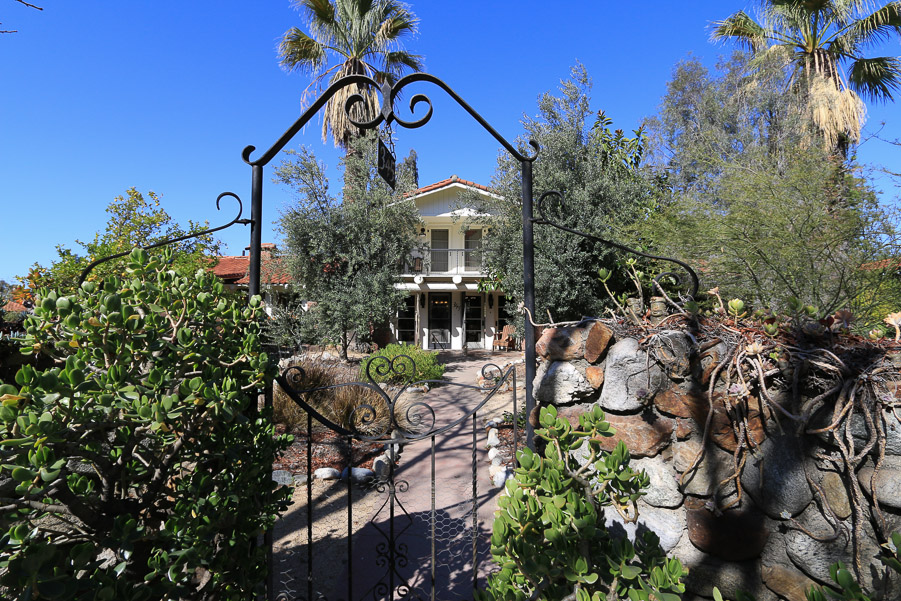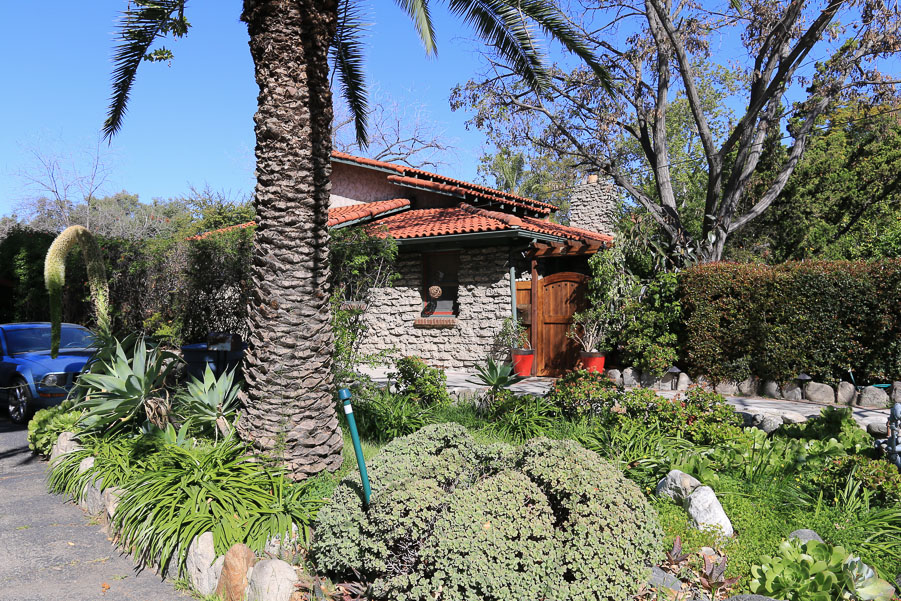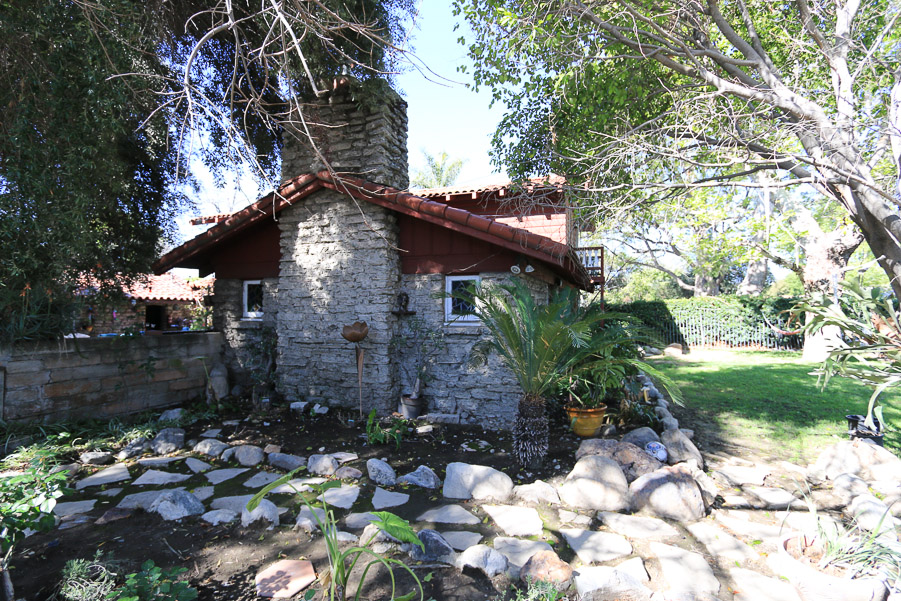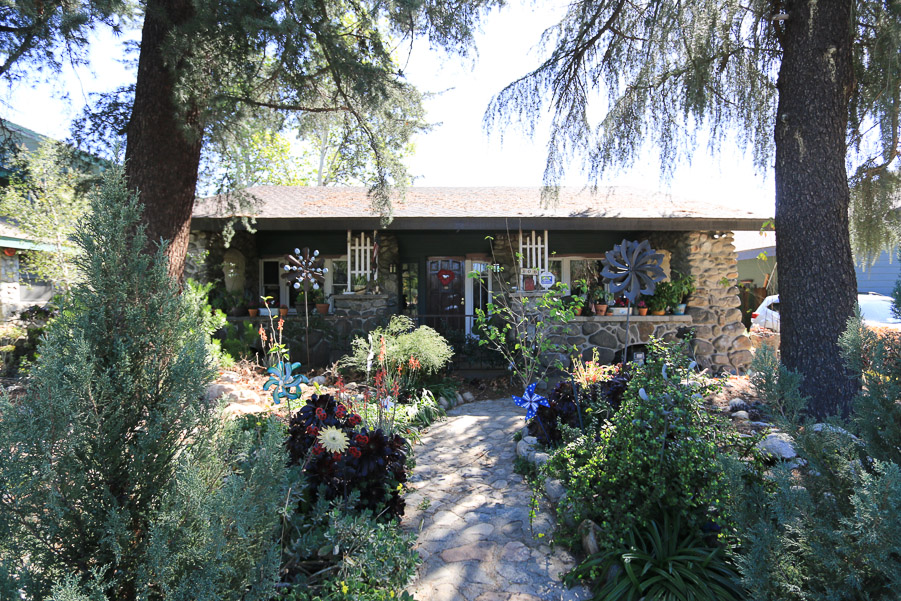 Some of the homes were so overgrown that I couldn't get a good picture of them. However this one below serves as a good example of what you can do with scrap materials.
For lunch today we had a real treat by going to real restaurant for a real meal. The restaurant is our favorite Claremont spot, Aruffo's. Since the pandemic restrictions have lightened up, we were able to eat out like the old days.
They always start your meal by bringing out their homemade bread, fresh from the oven, with tomato sauce drizzled on top.
We split an order on their Burrata for an appetizer. It's drizzled with ex-virgin olive oil, Meyer lemon zest, cracked peppercorns, and sea salt.
We both had their Bucatini Carbonara for an entrée. It has a classic custard cream sauce with pecorino, proscuitto, and cracked peppercorns served over fresh bucatini pasta. The bucatini is like fat spaghetti but it's hollow, so it soaks up all the sauce. It's so nice to eat out again!