May 5, 2018 - Today we were in Riverside, CA to attend a new event for us, the Riverside University Health System Foundation Spring Garden Tour. RUHS Foundationís Spring Garden Tour features five beautiful and unique private Riverside gardens. This special event supports RUHSís response to area children who have been abused and neglected. Now in its 22nd year, this tour is a favorite event for local gardening enthusiasts. The tour included a lunch served at the Walter Evans Garden and it was pretty good!
Our first stop was "The Hill on Hawarden," a mid-century ranch style home built in 1951.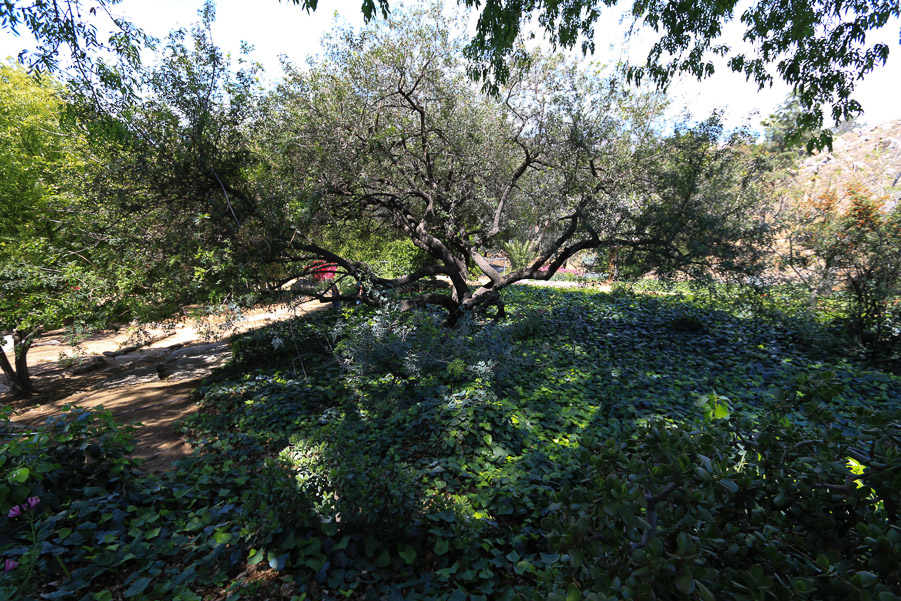 Our second stop was "Barbara's Retreat," and this labor of love is what happens when the grass doesn't grow.
And Barbara has chickens!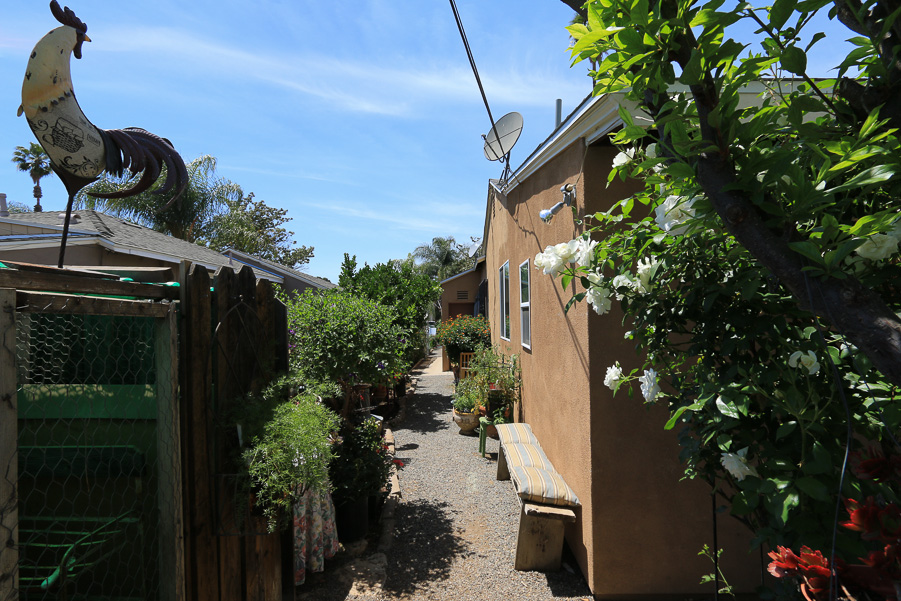 Next was "Steve's Retreat" that borders the Canyon Crest Golf Course.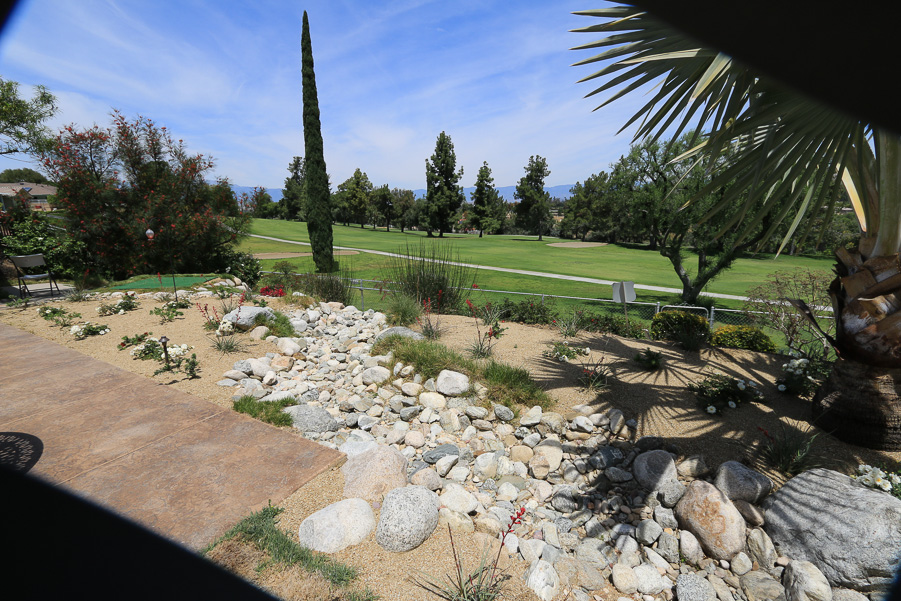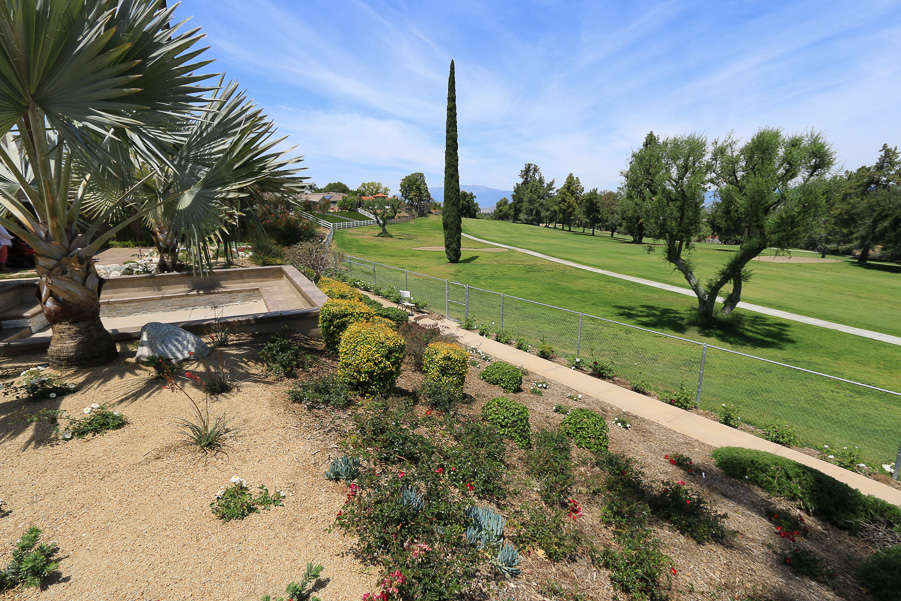 This fire pit looked very inviting.
Apparently Steve is a member at Canyon Crest since he stores his cart close by.
The electronic gate opens remotely so Steve is on the course in seconds. He also bats a few golf balls when the mood strikes him.
Our next stop was the "Mission Garden" complete with a mission style wall built by the homeowner. This place is wonderful.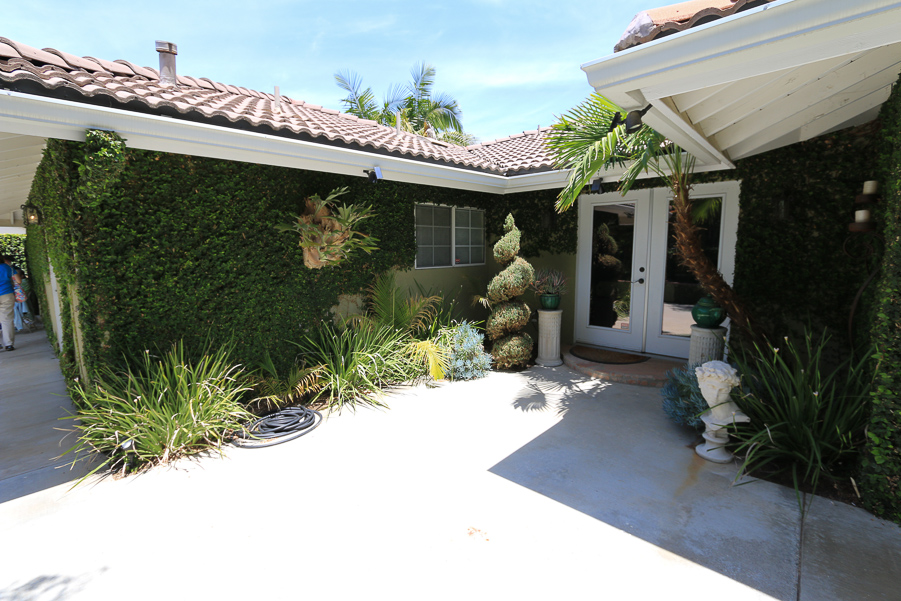 Creeping fig covers all of the exterior walls (except the front).
The last stop was the "Walter Evans Gardens" with commanding views of Riverside and its environs. This house is spectacular!
It was a great tour since, rich or poor, everyone loves to garden and we saw quite a cross section of homes today.