December 13, 2022 - Tuesday - Today we were in Glendora, CA to visit an attraction that we had previously seen four years ago. Rubel Castle is a monumental folk architectural site nestled in the foothills of Glendora. It was entirely built by hand by Michael Rubel and his "pharmhands" over several decades. Its stone masonry was handcrafted of river rock, recycled materials and an assemblage of the relics and artifacts of Glendora's early agricultural and industrial eras.
The castle and its outbuildings have attracted notable visitors here including Sally Rand, Dwight Eisenhower, Henry Kissinger, Bob Hope, Jack Benny, Angie Dickinson, Alfred Hitchcock and Prince Philip.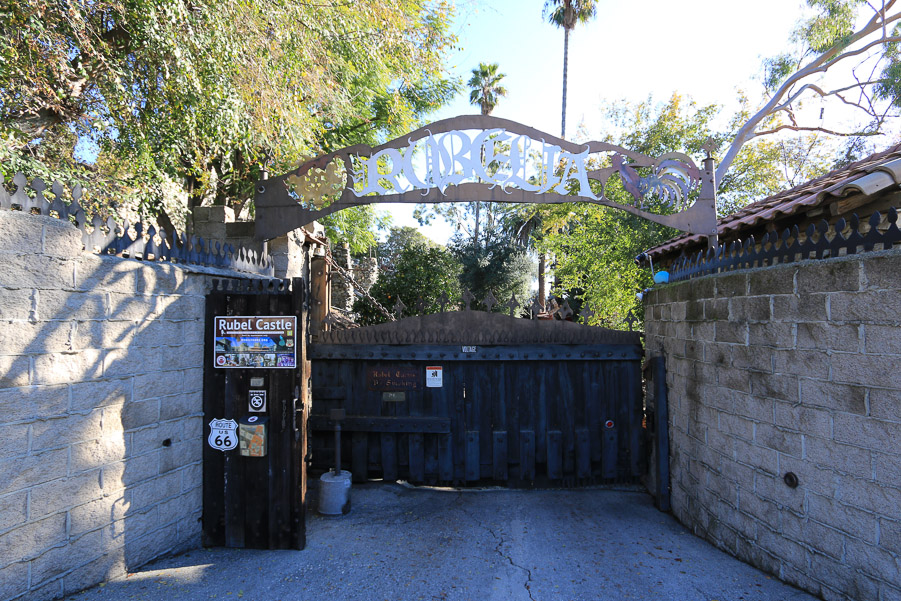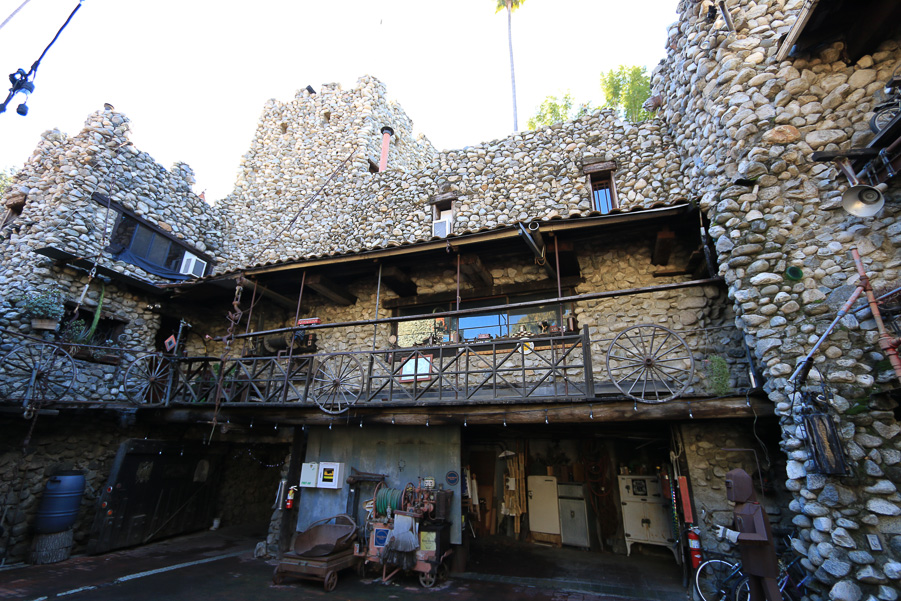 The clock still works and we heard it chime at 11:00 AM. Our docent John is in the right corner.
We went into the second story bar, which was part of the "King's Quarters," the king being Michael Rubel.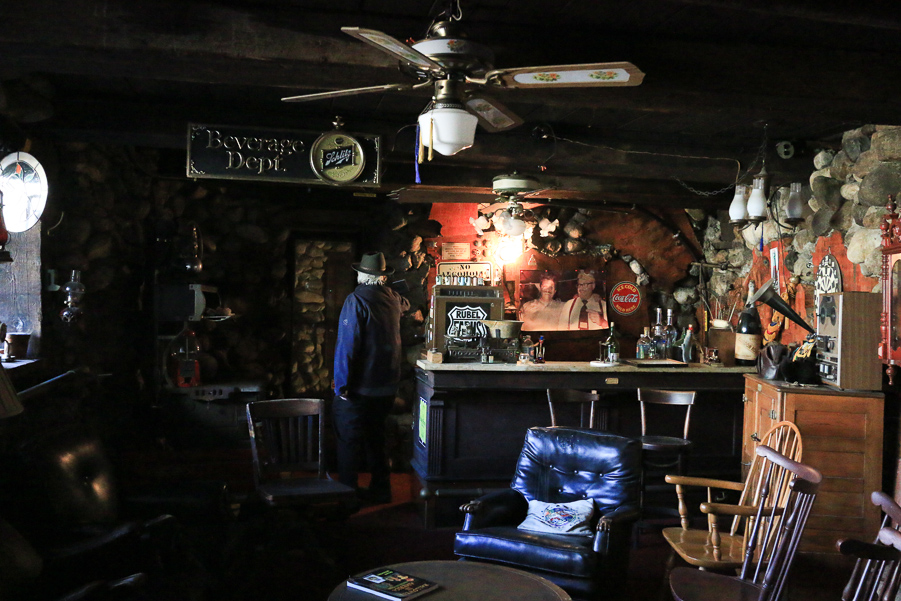 Michael is on the right.
There is plenty to see outside the castle within the two acre property.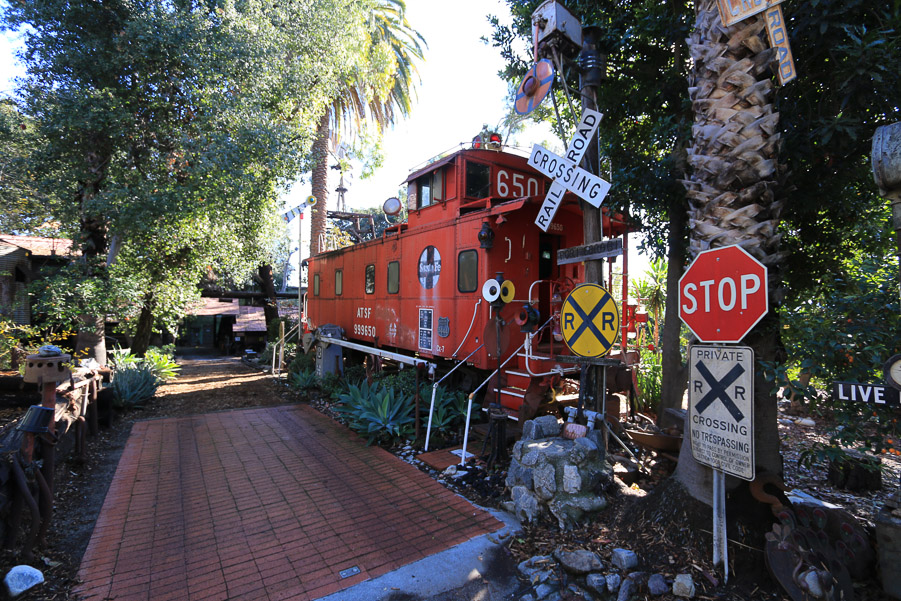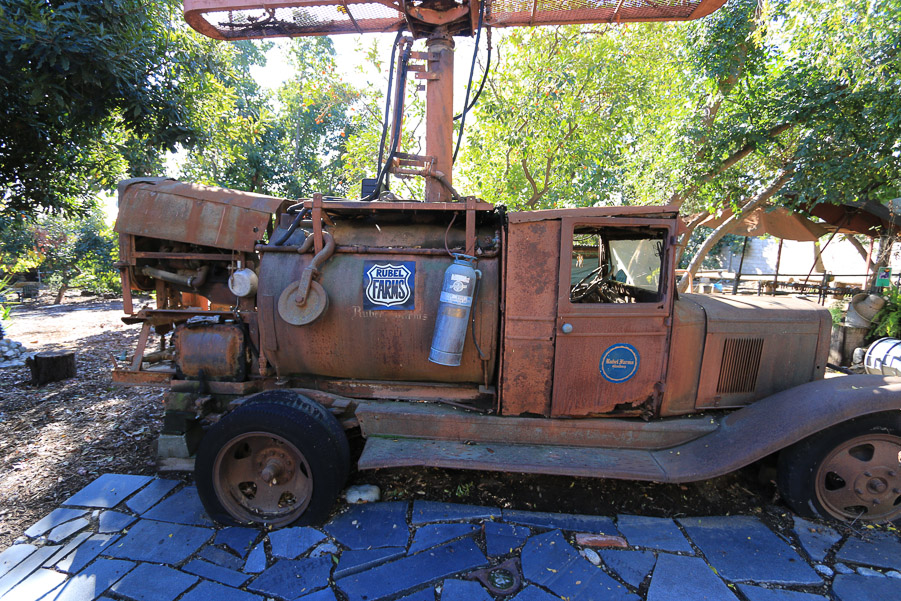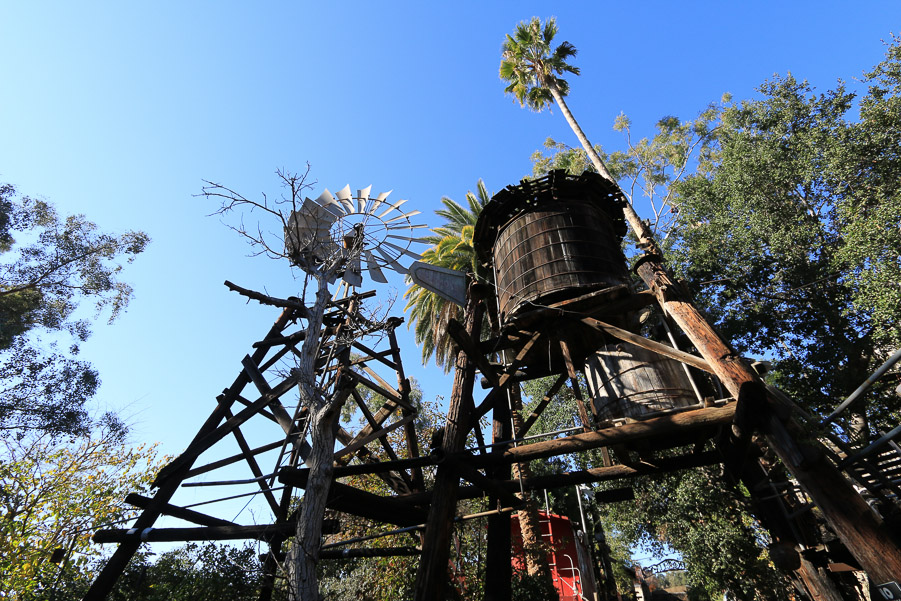 Michael grew up building forts from materials salvaged at the dump. Completing this castle was his dream.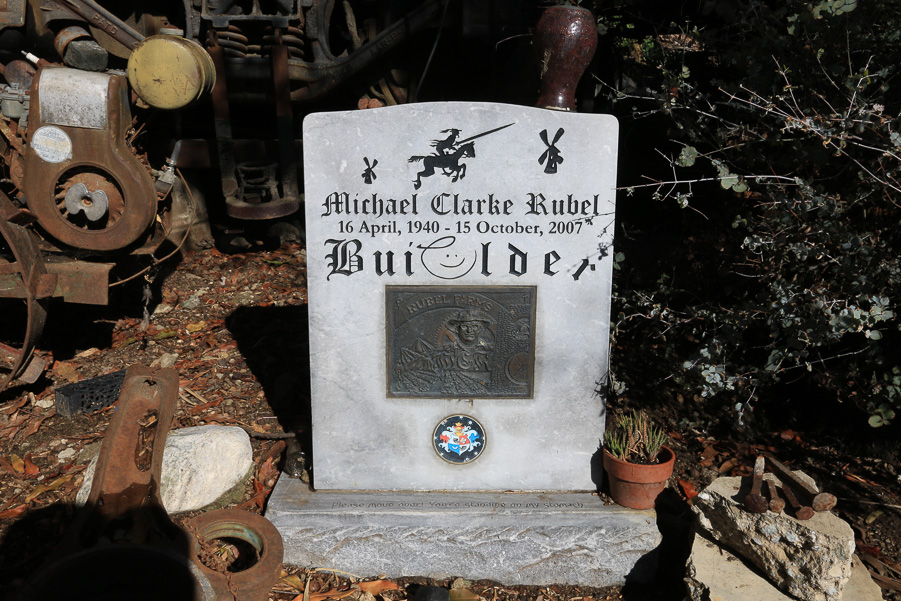 Since our tour started at 10:00 AM, we had breakfast first at Flappy Jack's Pancake House here in Glendora.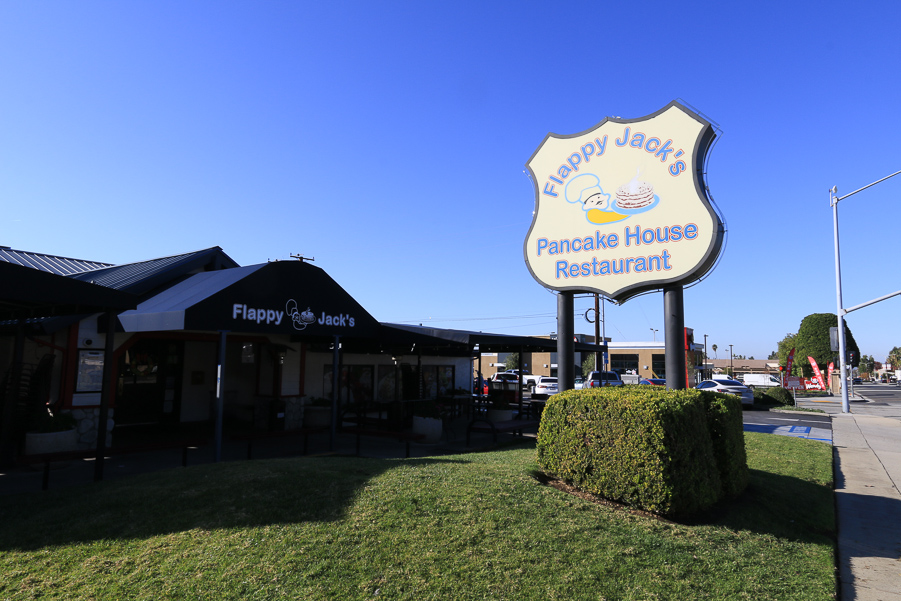 I had their chocolate chip flapjacks, which are semi-sweet chocolate chips melted into pancakes and topped with chocolate morsels, real whipped cream and powdered sugar.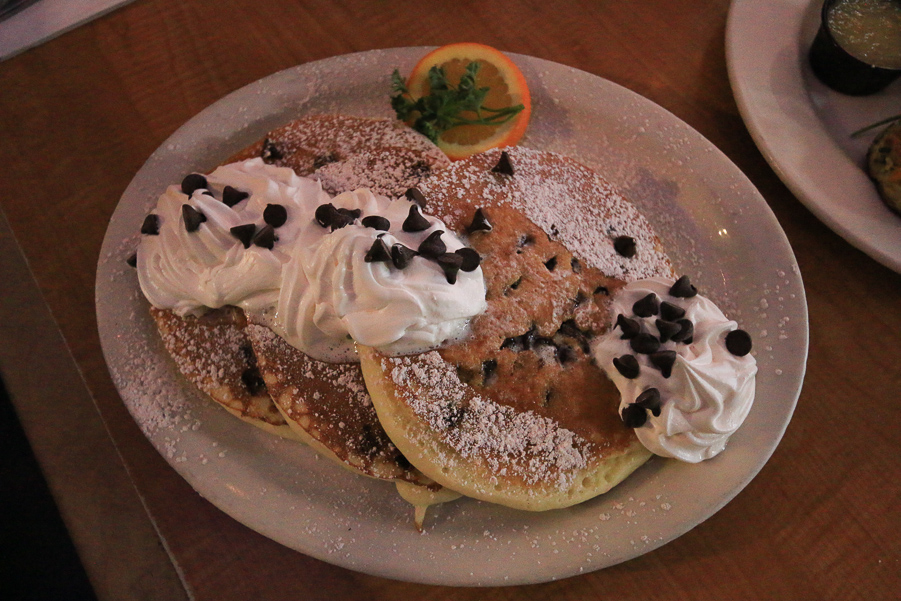 Judy had their "Denver Potato Cakes" which are potatoes ground and transformed into three crisp lacey treats. They're mixed with diced ham, bell peppers and onions then topped with melted cheddar cheese, applesauce and sour cream.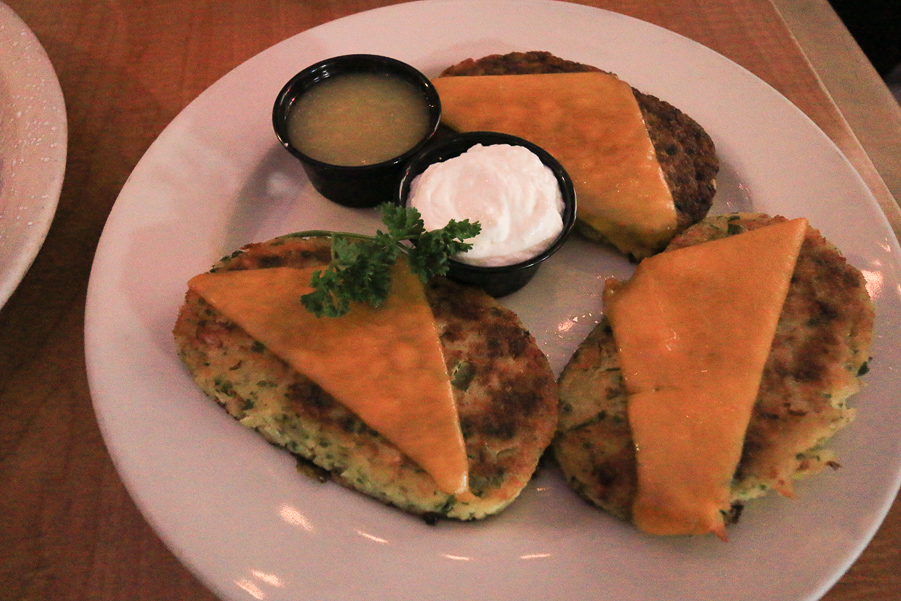 Neither one of us could finish our breakfast.