June 14, 2018 - Today was a big treat for us and a truly memorable adventure. We were in Glendora, CA to tour the famous Rubel Castle. Rubel Castle (also known as Rubelia), officially Rubel Pharms and Castle, was established by Michael Clarke Rubel (April 16, 1940 – October 15, 2007). Rubel purchased this 2½ acre citrus orchard in 1959. He and his friends completed construction on this recycled masterpiece in 1986. Michael and his parents had a very exuberant and colorful past, which is outlined in this Wikipedia article. Like a true castle, it has hosted royalty, including Prince Philip.
Taking a look at this aerial view gives you an idea of the castle layout. Originally there was a water reservoir on the property made of concrete. It is 125 feet in diameter and its walls are 12 feet high. The reservoir now serves as the foundation for the circular castle.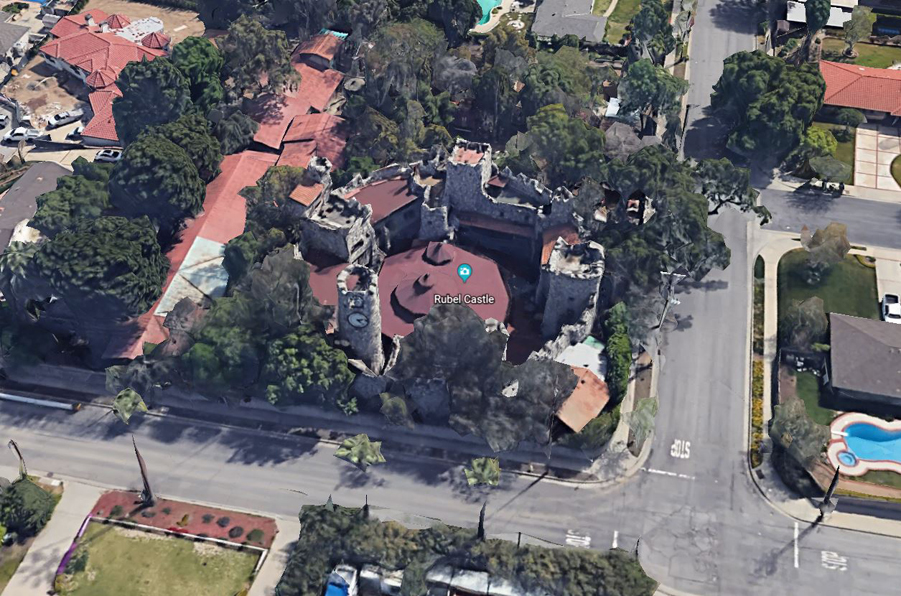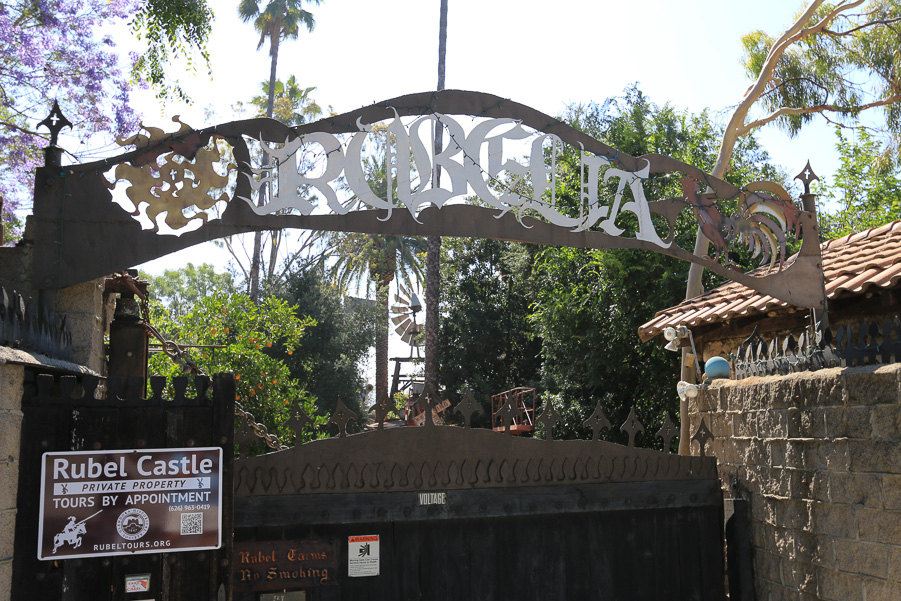 The rooms are all around the circular castle walls and there are several buildings within the interior courtyard.
There are about six residential units carved out of the space and are mainly rented to artists or craftsmen.
As you might have guessed, Michael used anything he could get in the castle's construction.
Our pointing guide Hans knew Michael and he had worked on building the castle.
This is what the interior of a room looks like.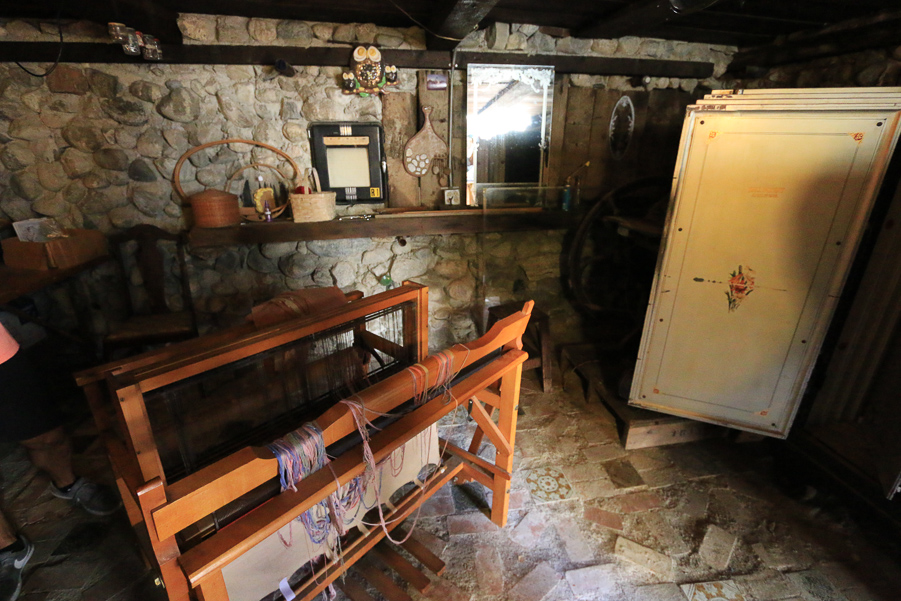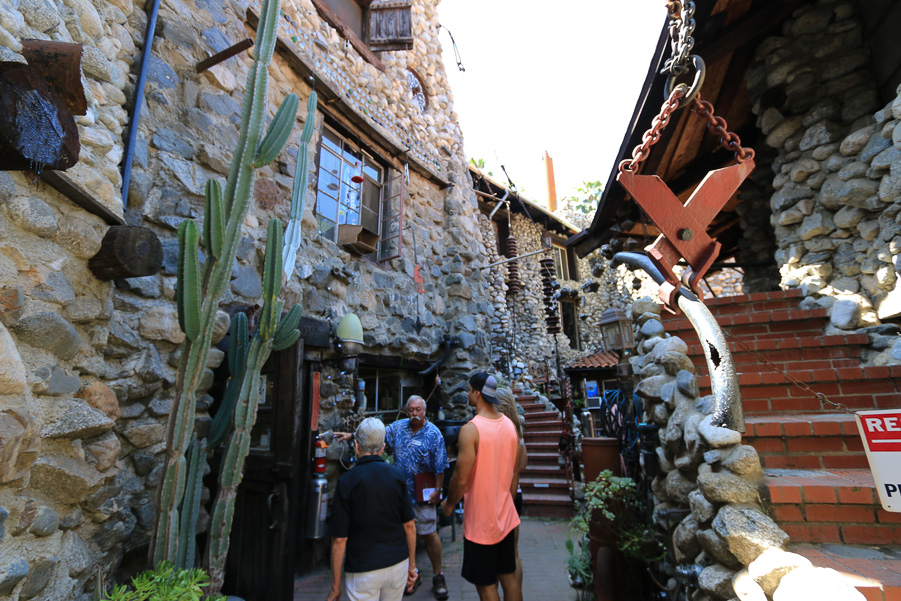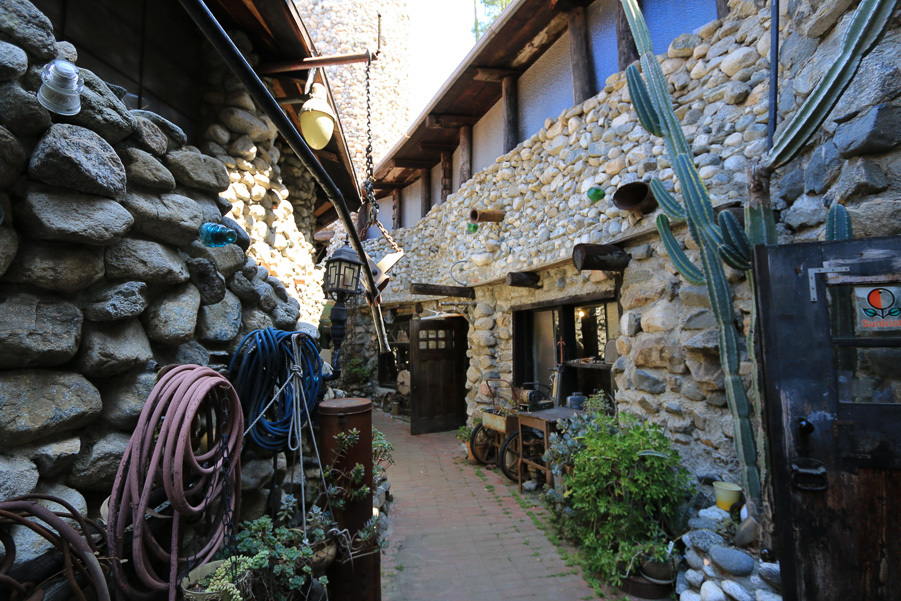 The are also several buildings outside of the castle and this one called the "Tin Palace" was originally a fruit packing house.
This portion of a water tank is now the residents' swimming pool.
The caboose is used as a guest house for people visiting the residents.
Hundreds, perhaps thousands of local volunteers helped Michael construct his private castle. Over the decades, Rubel Castle has instilled a work ethic in hundreds of young people and stands as a celebration of man's independent spirit.
For lunch, we tried a new place with a somewhat comical name, Spaghetti Eddie's. The atmosphere was great, as was the service, and the food was delicious! Judy had their "Shrimp Farfalla," which is tiger shrimp sautéed with Pancetta bacon and green peas in a lemon butter cream sauce, served with Farfalla pasta and garnished with lemon zest. I had their "Penne al Pesto," which is a fresh arugula pesto, sautéed with oven-dried tomatoes, tossed with penne pasta, and finished with feta cheese and freshly grated lemon zest. Judy also had the best blue cheese salad dressing that she can remember. Everything was wonderful! We were in Glendora, so afterwards we had to stop at the Donut Man. We'll share this strawberry donut tonight for dinner.