June 10, 2016 - Today we went for a short drive to Claremont to visit the Rancho Santa Ana Botanic Garden. The garden originated in 1927 when Susanna Bixby Bryant established a native garden on her rancho in Orange County. The 86 acre garden relocated to Claremont in 1951 and now contains some 70,000 native Californian plants, representing 2,000 native species, hybrids and cultivars.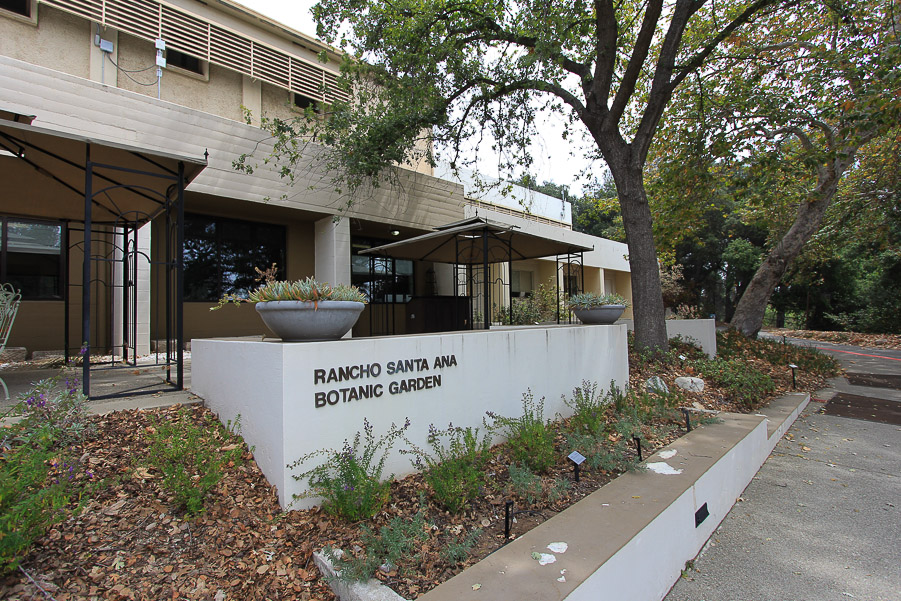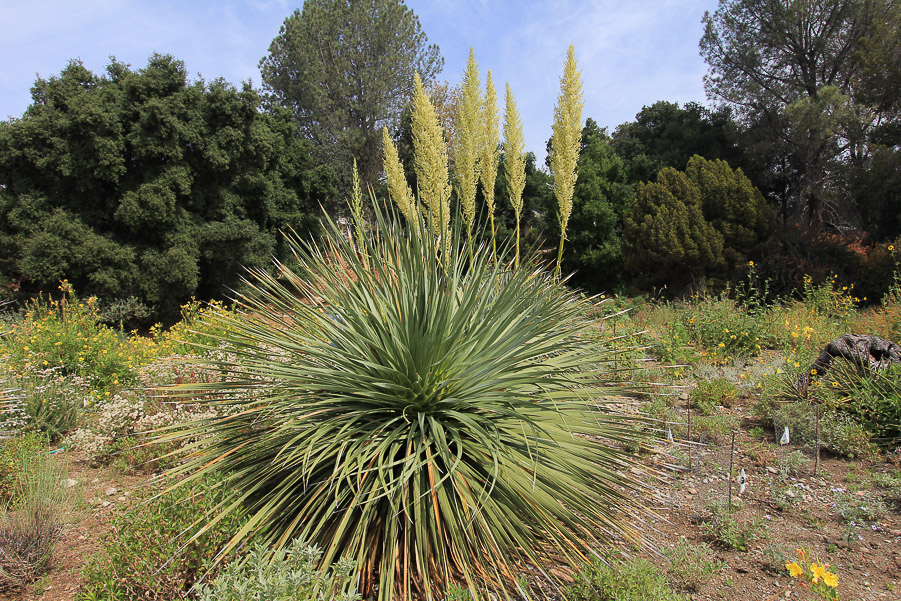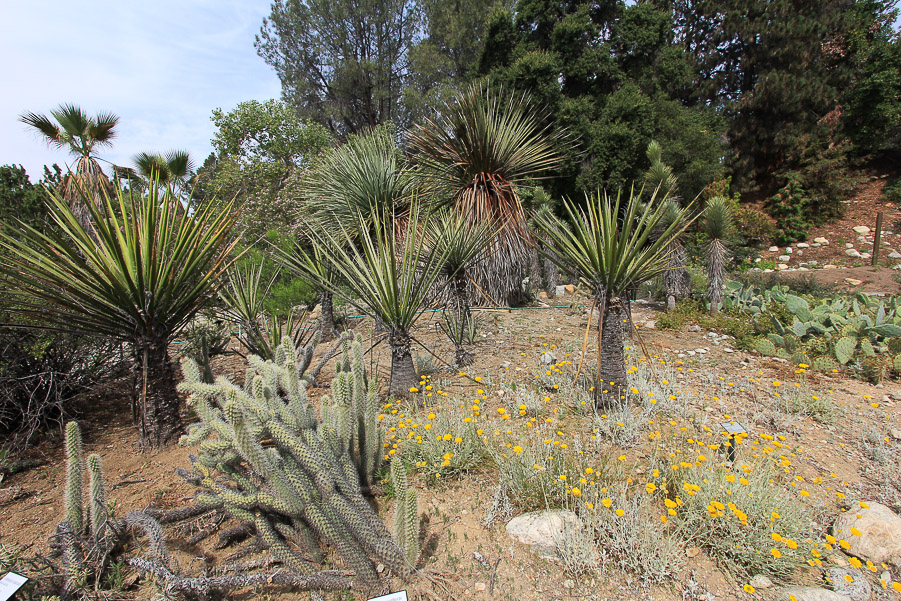 This plant with the yellow flower is called a "Catclaw."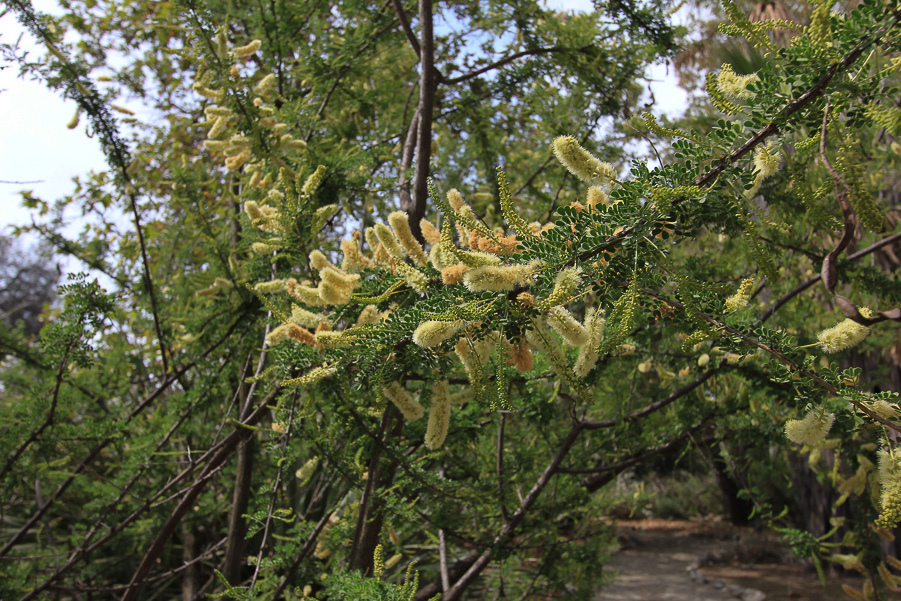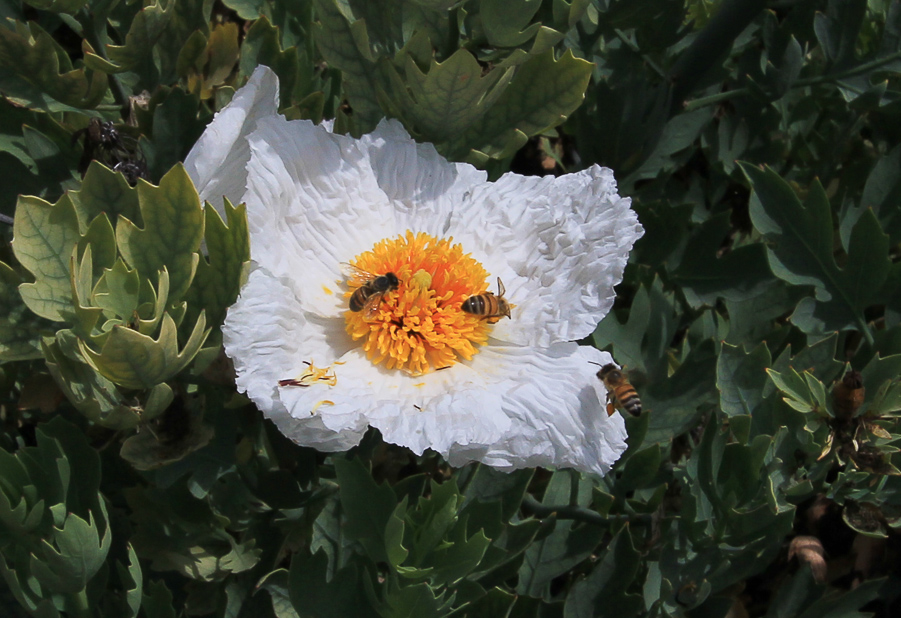 The highlight of the trip was to see their 24' x 36' Butterfly Pavilion, which is only open during a few months in the summer. In August there will be a big "release party" when the roof is removed and all the butterflies are set free.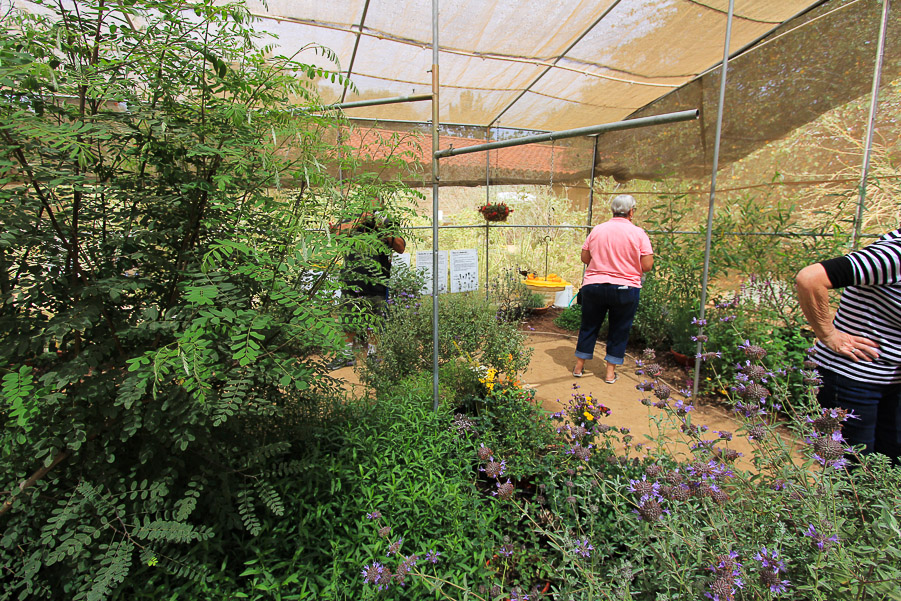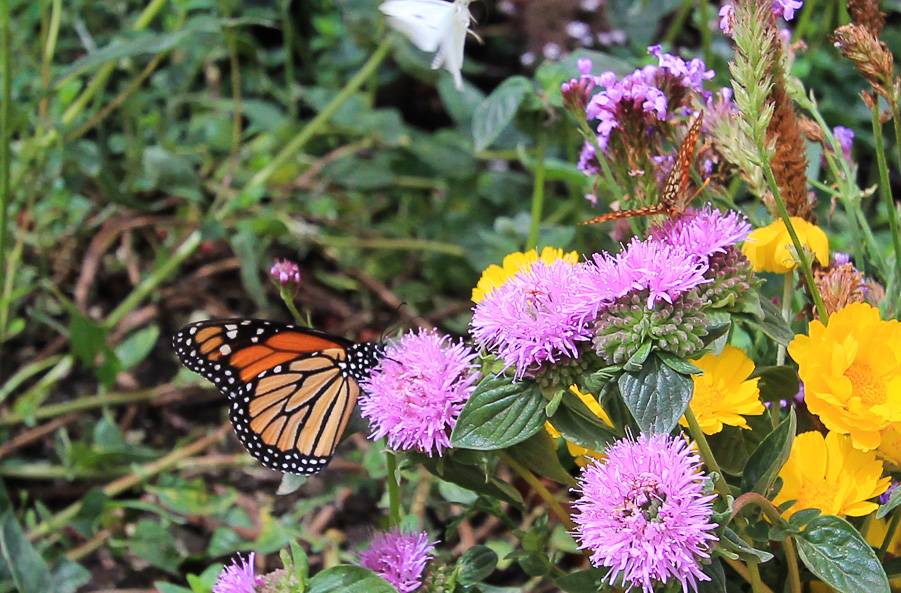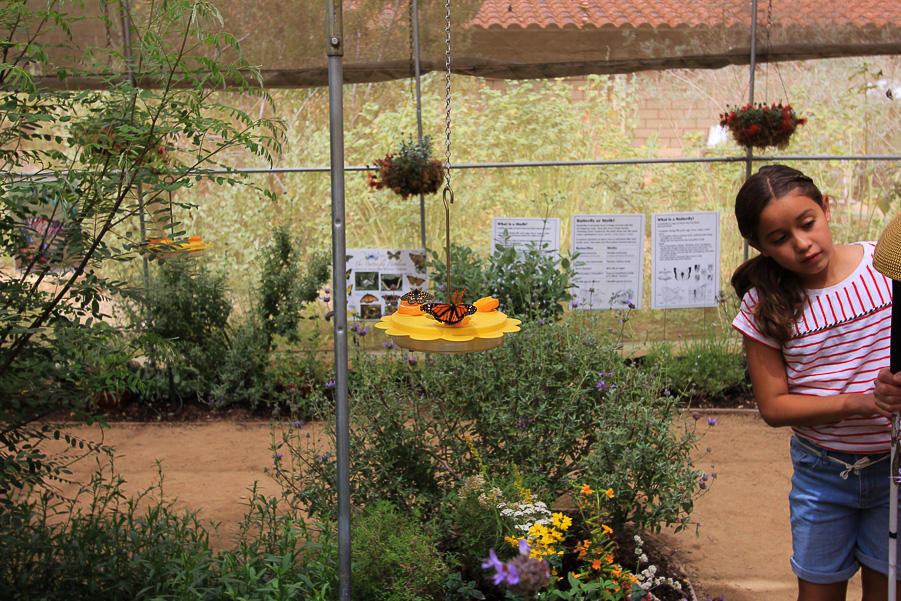 In the gardens is one section devoted to their "Majestic Oak," which is probably at least 250 years old. There are a few benches around the perimeter for visitors to sit and ponder its majesty.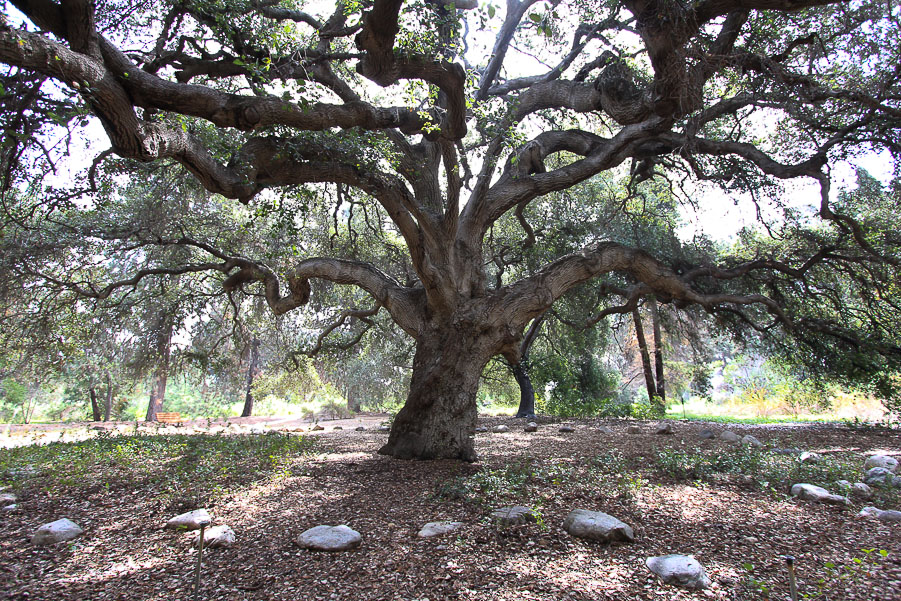 After the garden it was time for lunch at Il Mattone in the village of Claremont. We've been here before and have always enjoyed the atmosphere and the food. Their thin crust pizzas are delicious so today we ordered two. The Pizza Ligure is made with goat cheese and mozzarella, artichokes, sliced tomatoes, basil, and a charred red pepper puree. The Pizza Positano is made with tomato sauce, mozzarella cheese, garlic, roasted tomatoes, provolone, fresh basil and oregano. Both were great and we have enough leftover for lunch tomorrow!