October 11, 2017 - Today we had a long drive north into the Mojave Desert to see Red Rock Canyon State Park. The park is located where the southernmost tip of the Sierra Nevada converges with the El Paso Mountains. Historically, the area was once home to the Kawaiisu Indians, who left petroglyphs in the El Paso mountains. The spectacular gash situated at the western edge of the El Paso mountain range was on the Native American trade route for thousands of years. Red Rock Canyon features scenic desert cliffs, buttes and spectacular rock formations.
The number of movies and television shows that were made here exceeds one hundred. For a listing of some of the older westerns, click here. For a list of modern movies, click here.
These photos are from the "Red Cliffs" area.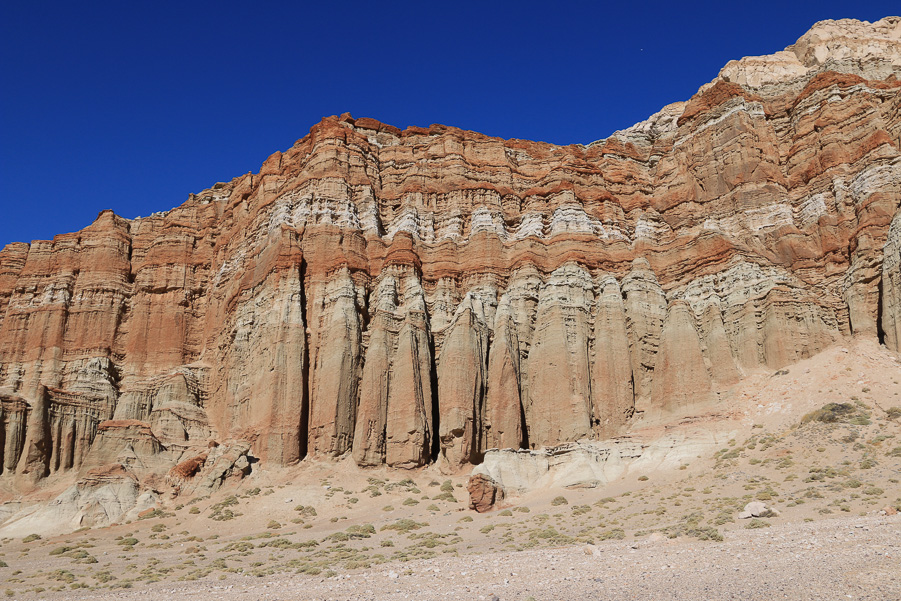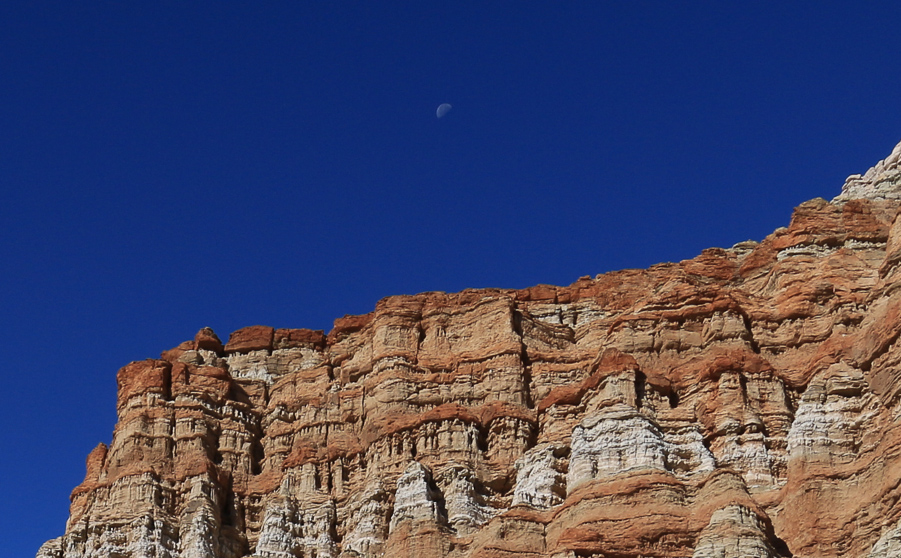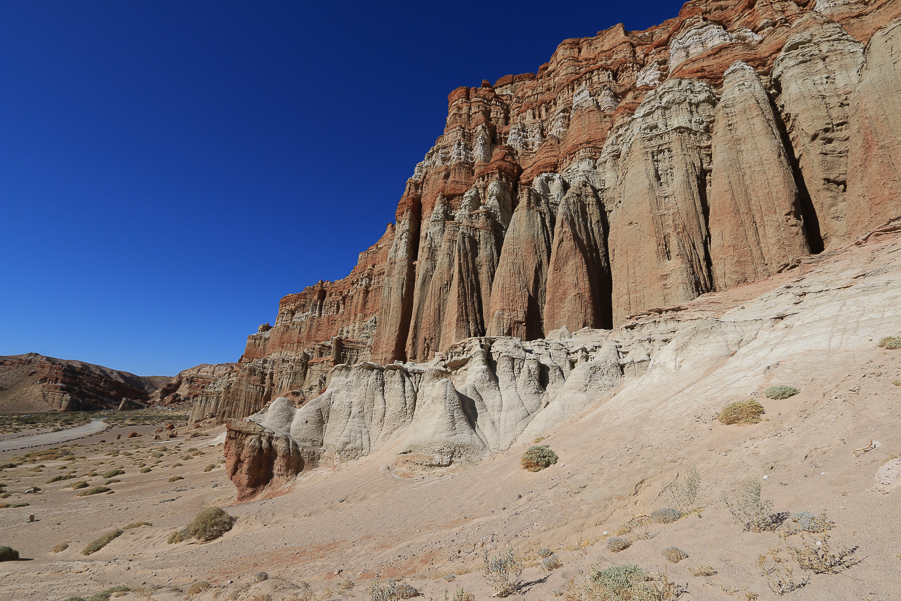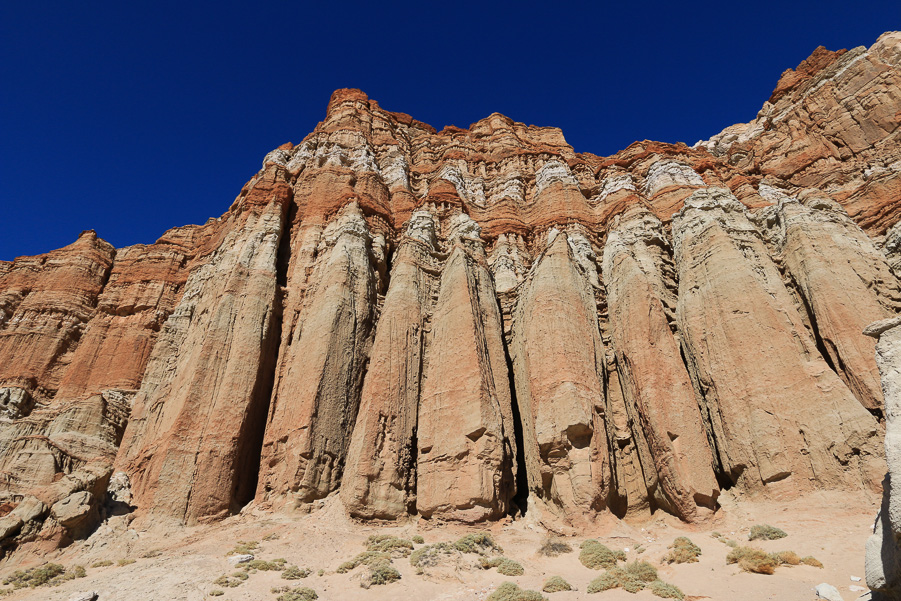 These photos were taken around the "Richardo Camp."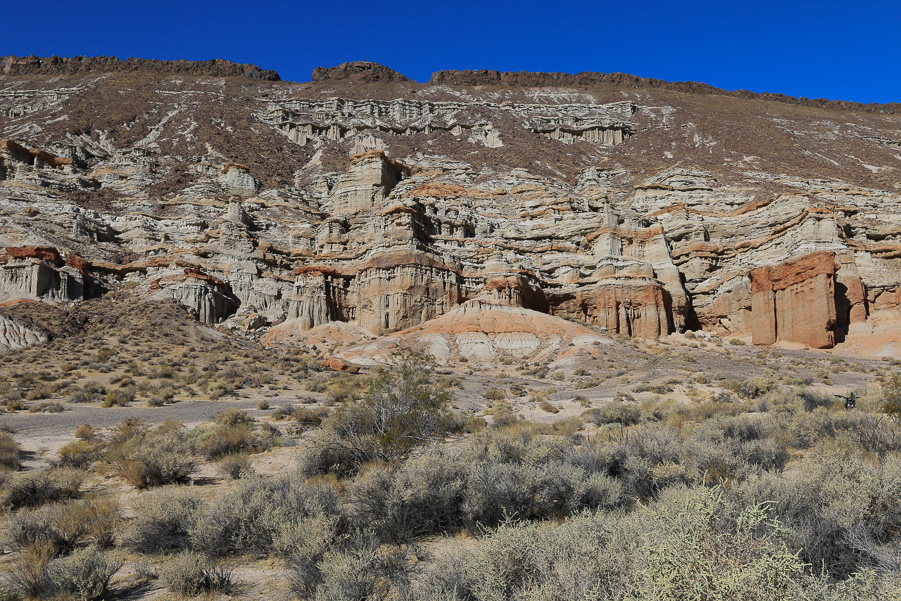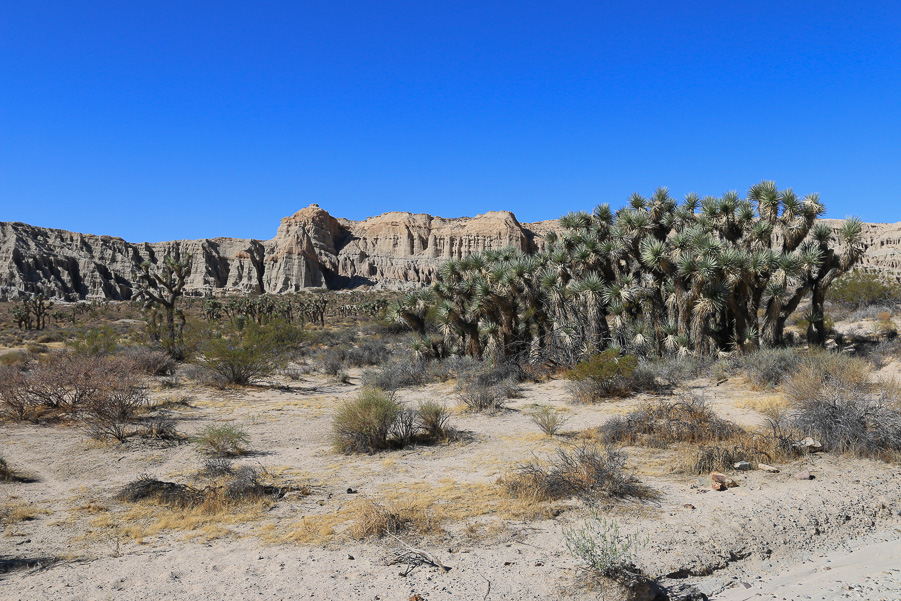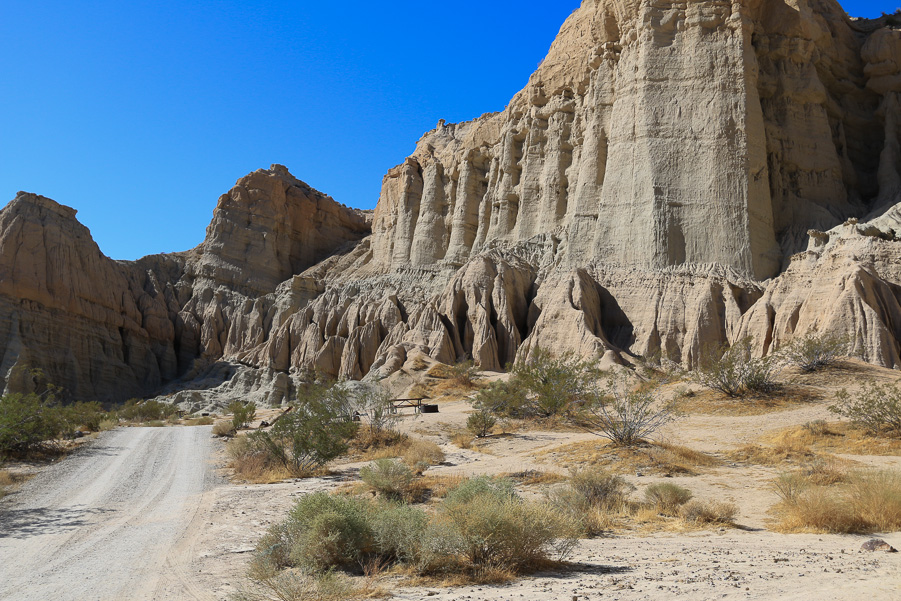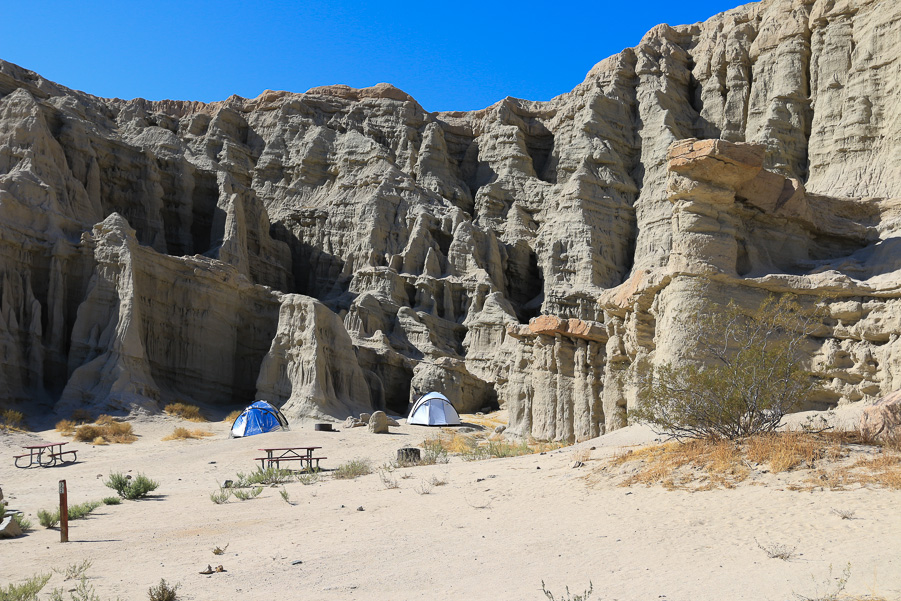 We found a lone Joshua Tree on top of the cliffs.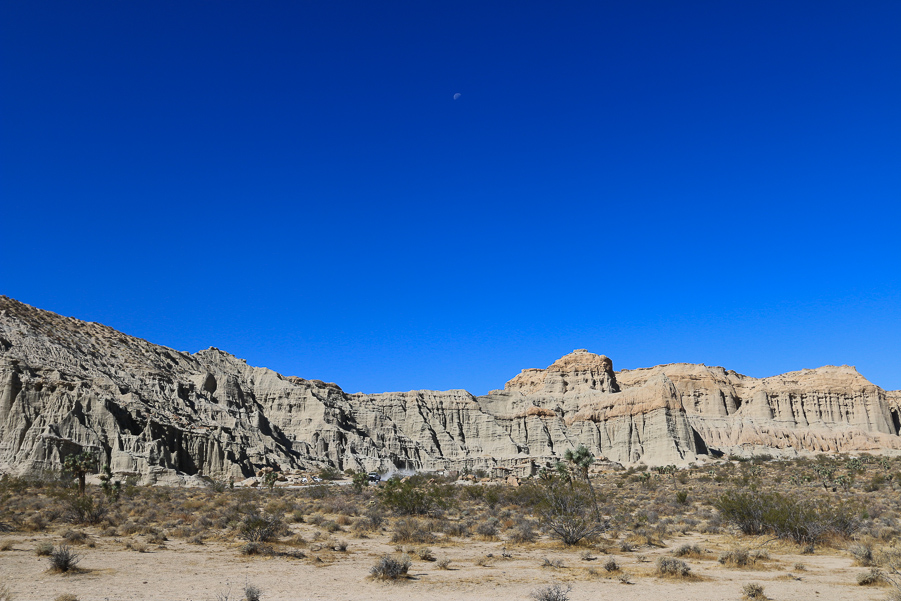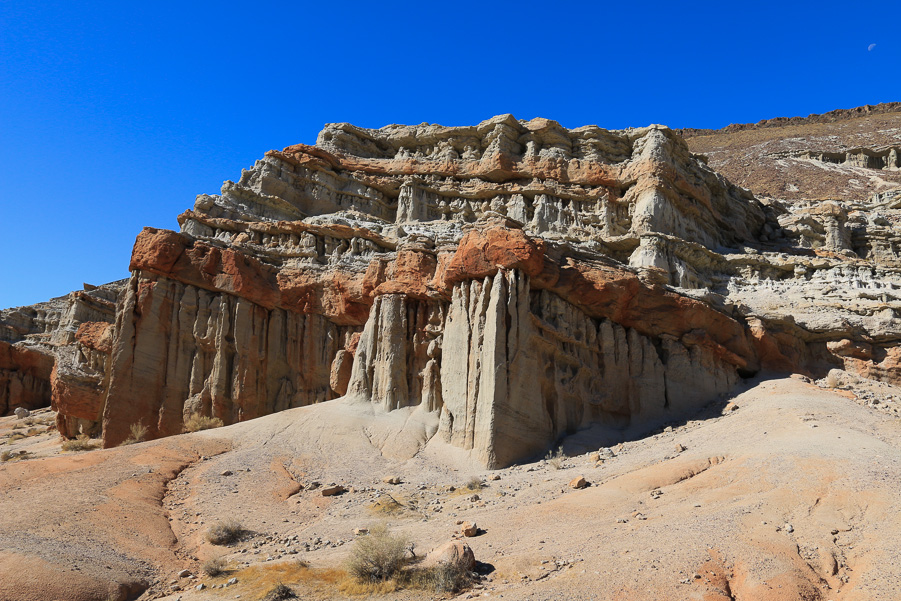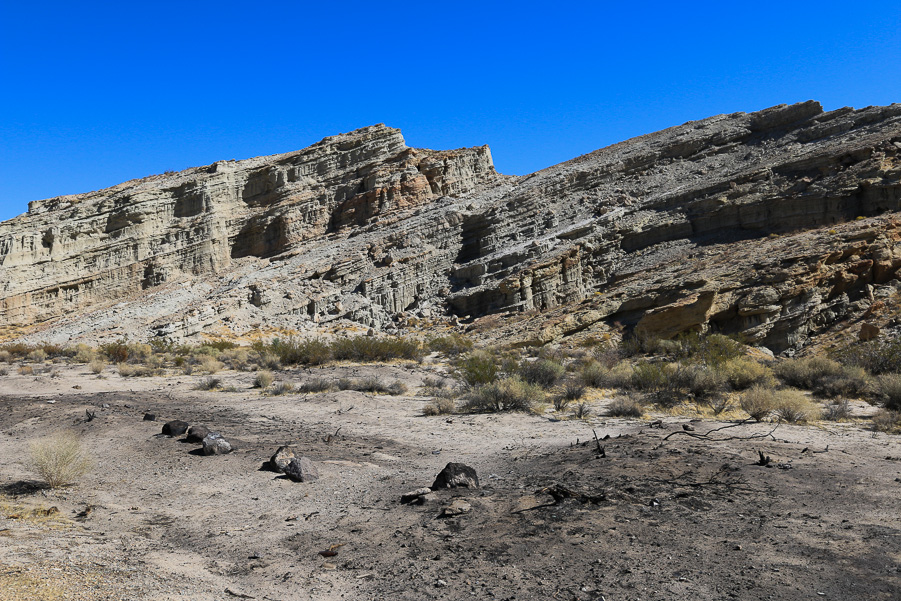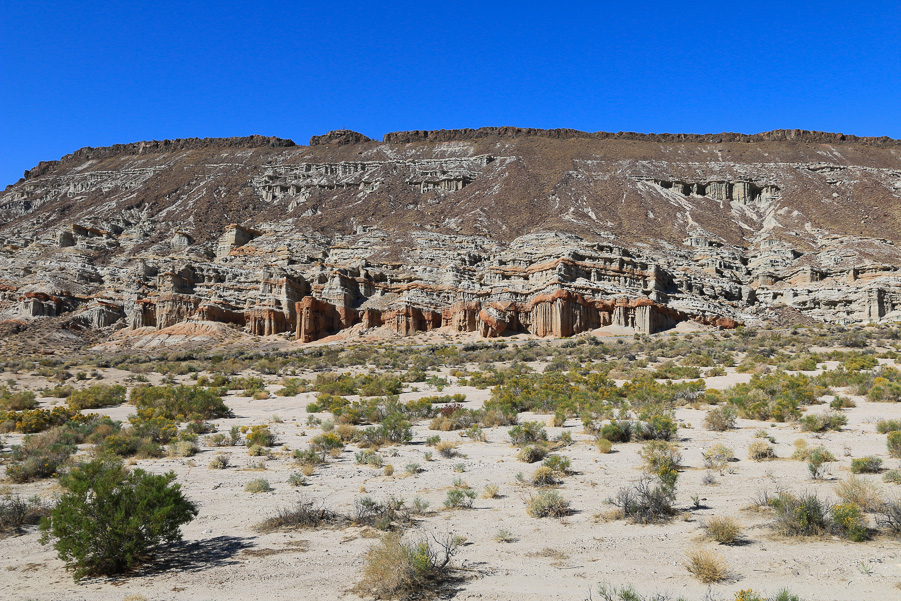 If you see the fuzzy brown line starting at the top right and follow it towards the left, you'll see that it continues on the left, but it's twenty feet higher than the line on the right. You'll also notice the rocks that are perpendicular to the lines, separating the two. That is an earthquake fault line where the plate to the left was pushed up about twenty feet higher than the plate to the right. That was pretty cool to see.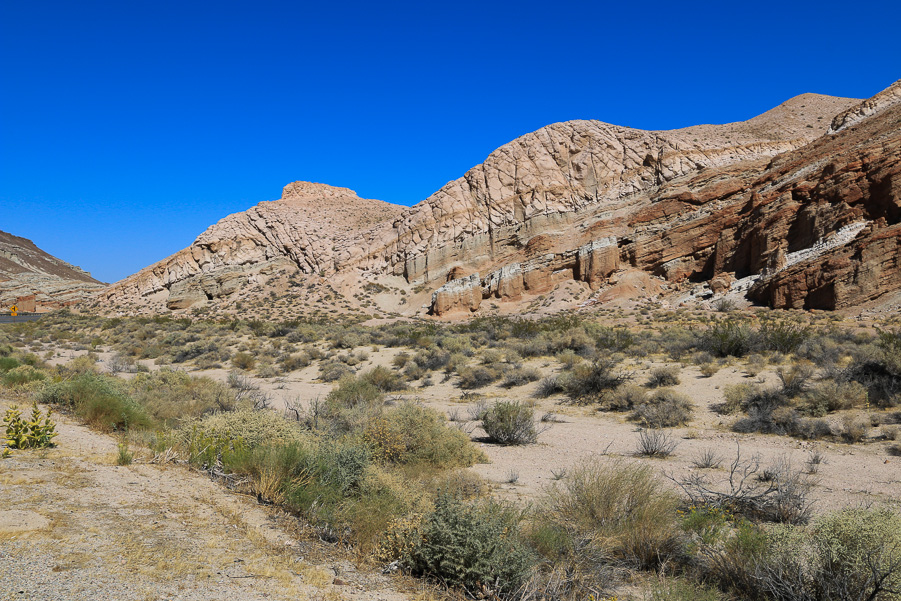 These are the "Scenic Cliffs" located in the middle of the park, which was a challenging ride on the dirt and stone roads.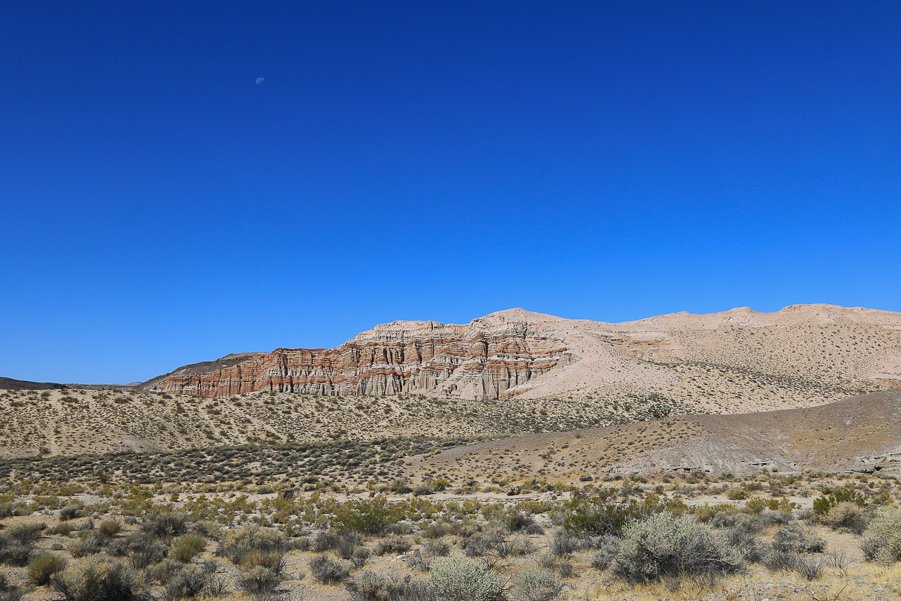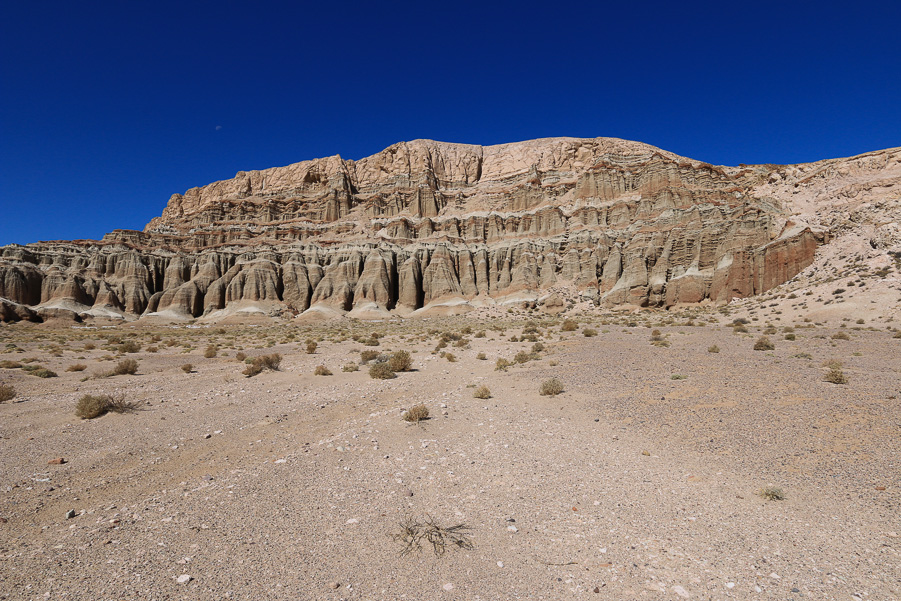 On the way to the park we drove through the town of California City where we had breakfast. There aren't any restaurants at all in the canyon area, so we decided to try the Coyote Cafe. It's a small place with a lot of atmosphere, most of the customers were local guys meeting their buddies. I had their "Desert Scrambler" that had anything you could think of mixed in with their scrambled eggs. Judy had their huevos rancheros with peppers, onions and the Cafe's own spicy salsa sauce. It was great!