May 24, 2018 - Today we were in Pasadena for a tour of the Tournament of Roses House. Wrigley Mansion, the Orange Grove Boulevard estate, serves as the official headquarters of the Tournament of Roses Association, its staff and the 935 volunteers who work year round to organize the Rose Parade and Rose Bowl Game. The elegant Italian Renaissance-style mansion was presented to the city of Pasadena in 1958 by the William Wrigley family with the understanding that it would become the permanent headquarters for the Tournament of Roses.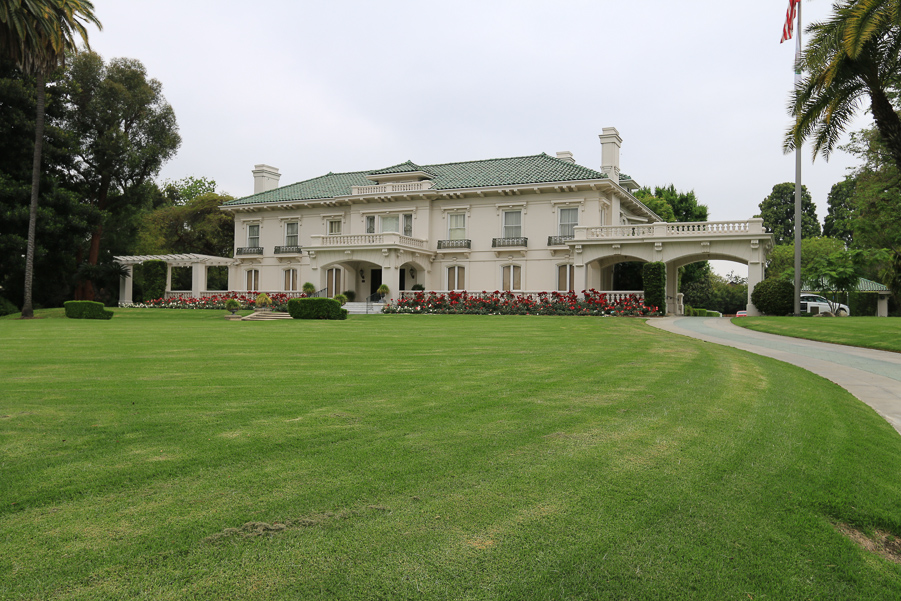 After Wrigley purchased the home in 1914, he purchased the adjacent property which he converted into the Wrigley Gardens, which feature a 4.5-acre floral display of more than 1,500 varieties of roses, camellias and annuals.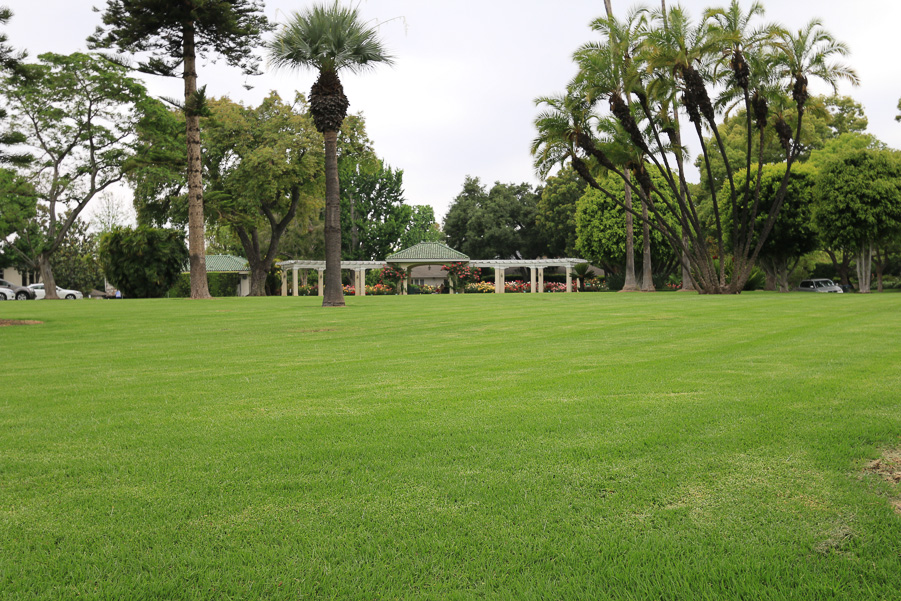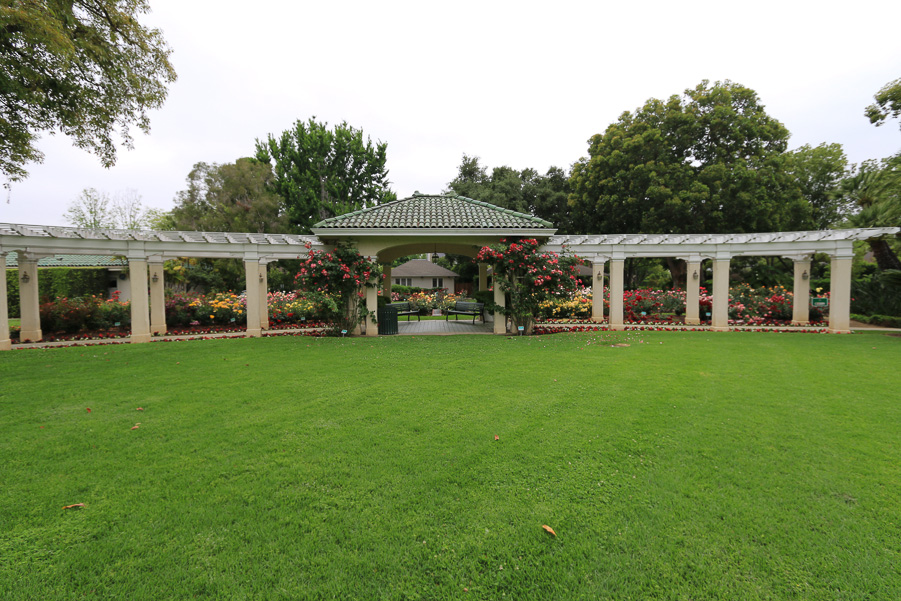 The house was designed by the original owner, the well known architect G. Lawrence Stimson. The construction work started in 1906 and took eight years to complete. It has three stories, 21 rooms and 18,500 square feet of living area. Stimson's signature style of wood paneling, marble fireplaces and unique ceilings are everywhere throughout the house. Upon entering, our small group was told "This is not a museum, so take pictures, touch anything and sit where you please." That was a refreshing introduction.
The front door of Honduras mahogany is four inches thick and weighs 400 pounds.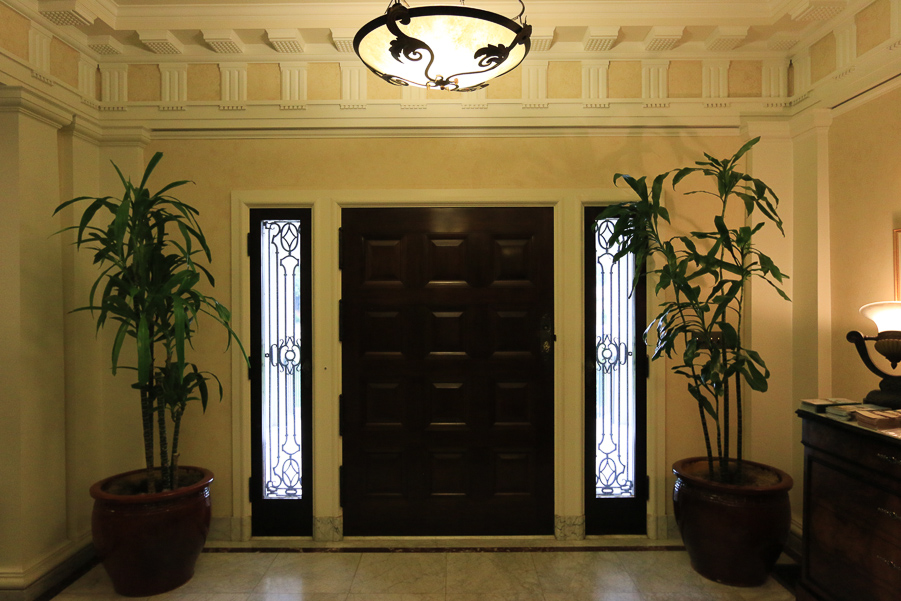 The front entry hall has marble floors and an ornate ceiling.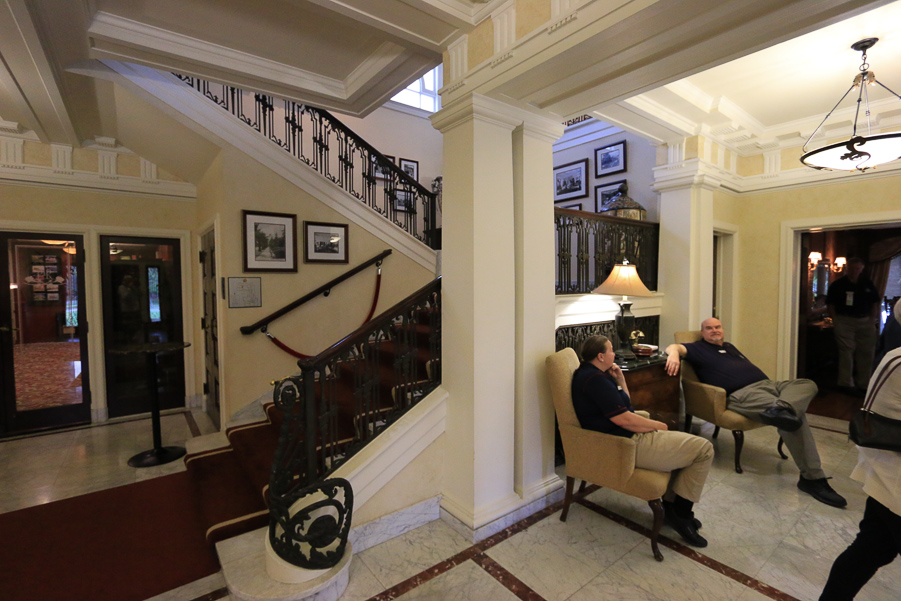 The solarium was originally an open garden balcony.
The library has beautiful wood accents, a marble fireplace and an ornate molded plaster ceiling now known as a "Stimson" ceiling.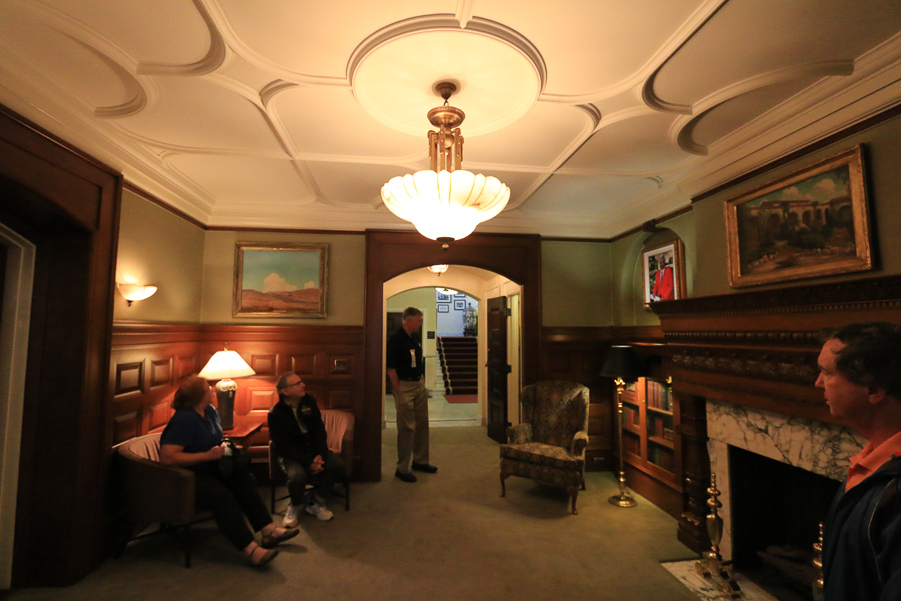 The living room also has exquisite woodwork and a Florentine marble fireplace.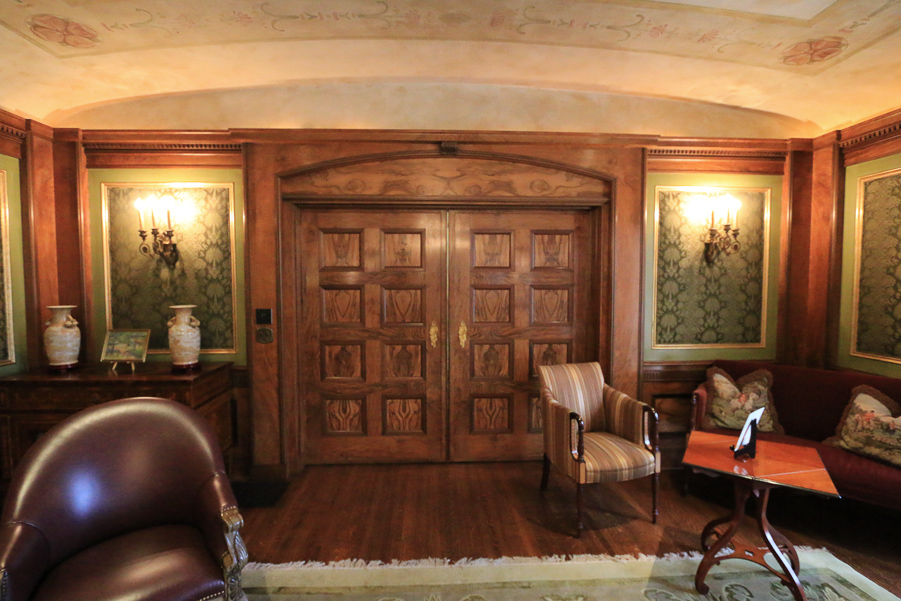 The dining room is the only room completely furnished with Wrigley pieces.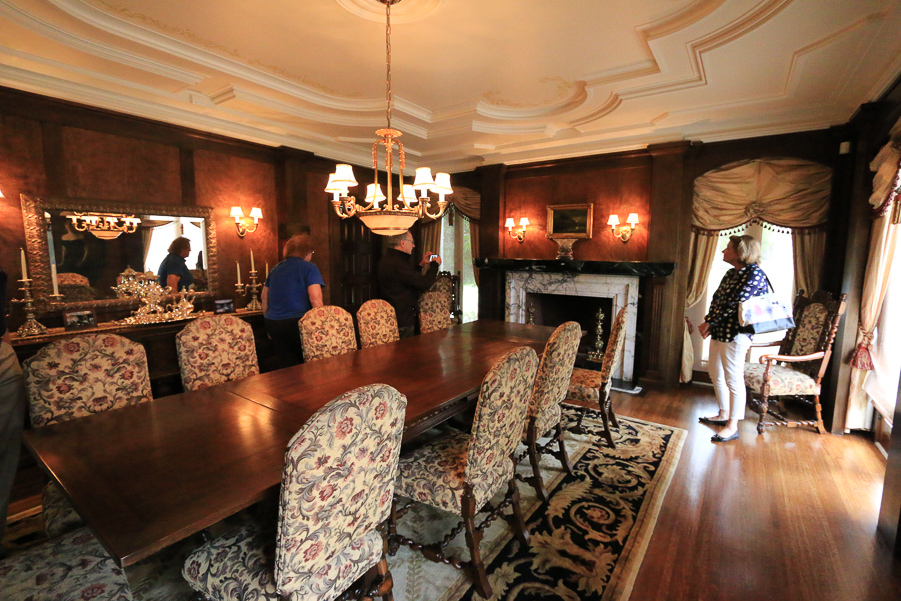 The upstairs rooms are a variety of offices, showrooms and the dressing rooms for the Rose Queen and her Royal Court.
Our guide Joe was very comfortable in the Rose Bowl Game Room and we knew that this room was his favorite.
Originally the master bedroom, this is now the executive board room of the Tournament of Roses Association.
This portrait is of William Wrigley, Jr.
The bath tub in the master bathroom weighs one ton.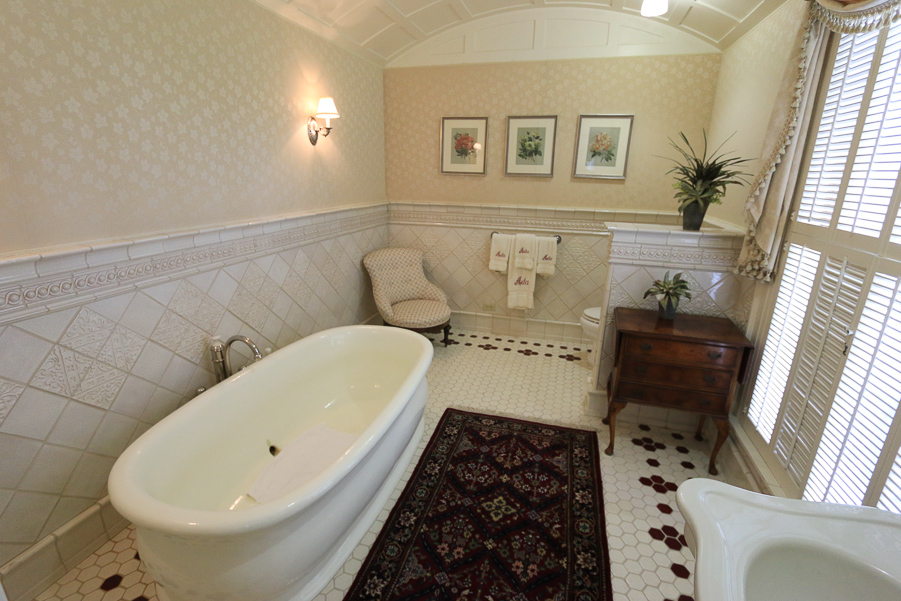 In 1974 Charles Schultz was Grand Marshal of the Rose Bowl Parade, which inspired this Peanuts comic strip.
The Rose Parade has always been held in the morning and the Association came up with a lot of different activities for the afternoon, before settling on football. This 1913 poster advertised the "Roman Chariot Races."
Our last room was the Queen and Court Room, with mint green walls and rose-accented upholstery.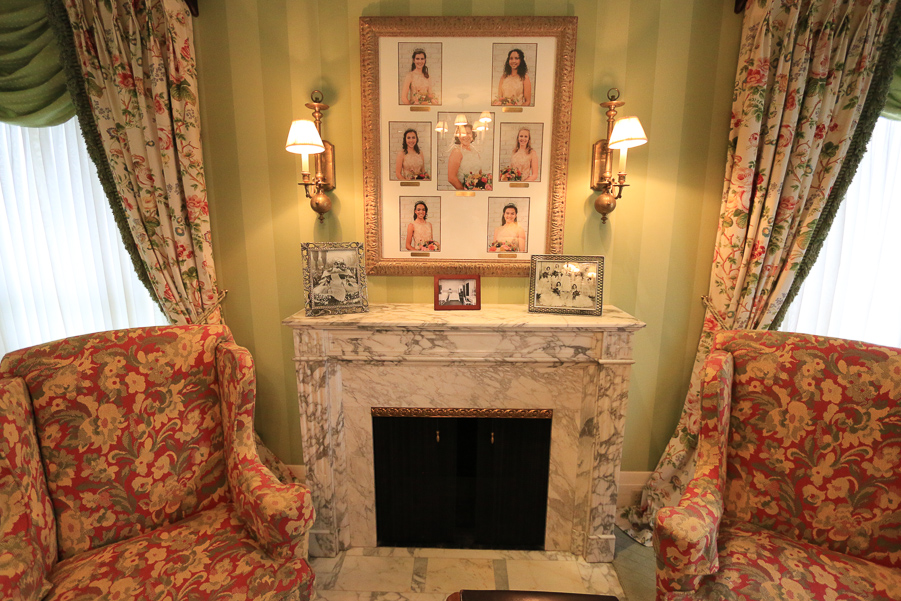 Before the tour we stopped by Lucky Baldwin's Pub for lunch. We both had their delicious fish and chips with an English beer and a traditional "Treacle Pudding" for dessert.